Not many would question the fact Lionel Messi is the best player on the planet right now, arguably the best player in history. But Celtic boss, Neil Lennon was disappointed with France Football's decision to hand him the Ballon d'Or this year over former Celtic Star Virgil van Dijk.
It was Neil Lennon who had brought Virgil van Dijk to Celtic from unfancied Groningen in 2013. The Dutch defender has grown in leaps and bounds since then, winning the Champions League last season with Liverpool and has gone on to captain the Netherlands national side. He was also in the running for the Ballon d'Or this season but ultimately lost out to Barcelona's Lionel Messi, who had scored 51 goals in the 2018-19 campaign, something that has become more of an expectation than a rarity when it comes to the Argentine.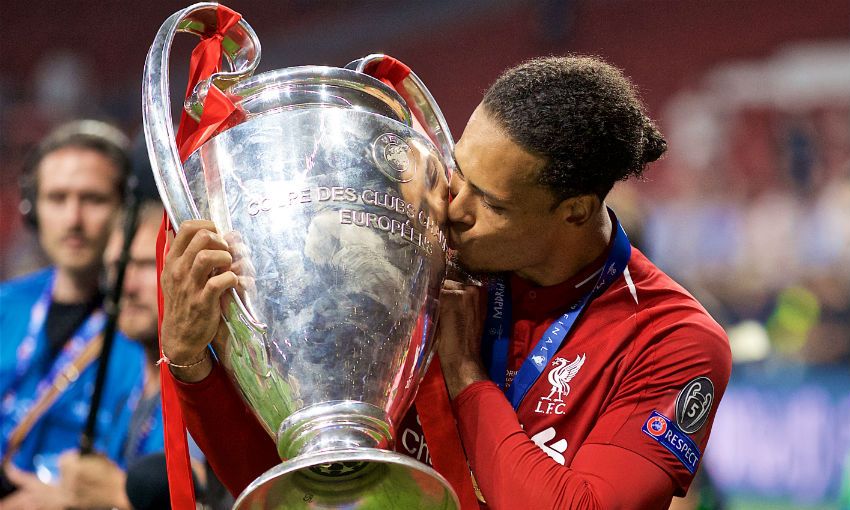 It was the closest Ballon d'Or race in recent memory, with Messi getting 24.4% of the votes while van Dijk came second with 24.1%. It was a mere 7 points between the two and even one vote could have seen the winner switching places. The Dutchman did not look too dissappointed though as he has openly admitted multiple times that Lionel Messi is the best player on the planet.
His former manager, Neil Lennon, though differs with him and believes that it was the defender who deserved the award ahead of Messi. Speaking with Daily Record, the Celtic boss said:
"I was disappointed he didn't win the Ballon d'Or. He deserved it.

"People talk about the rise he's made but he was that player four years ago. He's now playing at what's perceived to be a higher level and we can't argue with that. We're proud of him.

"I don't keep in touch with him but I know a few of the players still do. He has gone too big time for me! Loads of scouts were ringing me when he was here and I'm saying to them, 'What are you waiting on? Is it because he plays in Scotland?' Well he'd already played for us in the Champions League."
While van Dijk certainly had a brilliant job this season, it is hard to argue with Messi winning the award. The Argentina is almost superhuman and in reality deserves more then the 'mere' 6 Ballon d'Ors he has won over the years. This year also brought an end to the controversial series of winners being decided on the basis of winning the UEFA Champions League and not on the basis of their individual abilities, although it might very well have been the wrong year to bring an end to that.
Also on The Celtic Star…
Read Ronaldo's sister's lengthy Rant at former Celtic Star, Virgil van Dijk