If ever there was a message to the Celtic board ahead of the transfer window closing tomorrow night it was the last few minutes at McDiarmid Park today. Celtic, understandably weary from their midweek European exertions on the park, travel and extended stay in Bosnia took every last moment to defeat a well organised and physical St Johnstone team.
Not only did it take every minute, it took eleven players and all five substitutes to get the job done. Strength in depth is going to be vital in a condensed football calendar with last season's Scottish Cup still to be played and a Europa League group that is going to take a herculean effort to progress from.
As such the 'Closed for business' signs need to up at Celtic Park today. If there are any deals that must be done, they can only come one way. Greg Taylor cannot be left as the only left side wing-back, he will need help and it's down to Nick Hammond and Peter Lawwell to show they recognise every single body in the Celtic squad is needed and there is still a little external help required.
Ideally if the rumours of Robert Snodgrass are true then such a level of experience and dead ball delivery on the right side of midfield is also something that would not go amiss; however, we'd probably survive without it. The left side of that defence however needs support and is essential for balance and depth for the season ahead.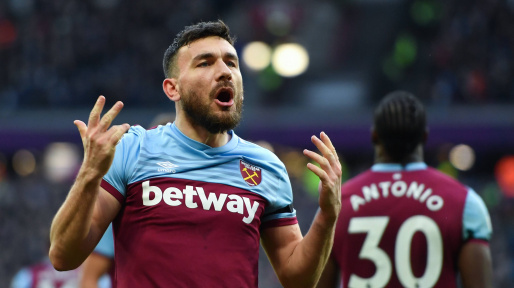 Celtic defeated St Johnstone as the ghosts of a perceived Celtic past came to the fore and reminded everyone, they have a part to play in the season ahead. Scott Brown – benched today – arrived on the scene like a boss returning from a few days' annual leave and suddenly the on-field effort and productivity raised a level or three.
Leigh Griffith's reputation went before him as his mere presence seemed to unsettle a St Johnstone backline that up to that point seemed happy enough to contain the Celtic forwards of Elyounoussi and the lethargic Edouard. That's no slight on those players who left the field, the midweek efforts played a part in a sluggish Celtic performance. What a return to action from Griffiths!
And Tom Rogic brought that ability to turn and face defenders from his midfield role, where too many for too many weeks have preferred a give and go, a cheeky one two rather than get the head up and look to thread a pass or draw an opponent and make space for a teammate. Rogic has vision like no other in the Celtic squad, in truth he remains the only natural number Ten on Celtic's books and is another who will play a part in bringing home the Ten.
If there was one more takeaway, one more persuading argument for a Celtic board considering selling someone before the window closes, then take a look at the refereeing performance today. Jeremie Frimpong spent more time with his face in the dirt than he did with the ball at his feet. There was little to no protection from referee Nick Walsh.
Celtic should expect nothing more from any referee in Scotland other than what Nick Walsh supplied today. His decisions to book Celtic players were mirrored by a free kick if you were lucky where Celtic were concerned. How Murray Davidson remained on the park remains beyond me and despite showing an unbelievable amount of desire to scoring a wonderful second goal for Celtic, St Johnstone's Gordon surely could have seen red rather than a belated yellow for his assault on Patryk Klimala prior to the Celtic substitutes goal to end the contest and make it 2-0.
Celtic won today and it took the efforts of every player and every coach in Perth today to make it happen. That 2-0-win leaves Celtic with 53 domestic points from 57 available since January this year. It's an incredible achievement and if we sustain it, Ten-in- a-row will be the prize.
If that's to happen, today and tomorrow will play their part. Celtic need to add to not weaken Neil Lennon's hand ahead of tomorrow's transfer window closing. Today was an example of what will be needed as Celtic play Sunday-Thursday until Christmas. There is no room for eroding the options available to the Celtic coaching staff, the only discussions for tonight and tomorrow should be how can we help.
Niall J