It's Scottish Cup final week and on Saturday Celtic takes on Inverness aiming for our 41st win in the competition. No club has won the old trophy more than Celtic.
There has been many memorable Scottish cup final wins in our illustrious history and David Potter is doing a brilliant job taking us on a journey through them all only on The Celtic Star. One of these Scottish Cup final wins was in 1995 when we defeated Airdrie to end a barren spell of six years without silverware. It wasn't a great game in terms of football, but history doesn't remember that, it only remembers the winners and we achieved our aim that day thanks to an early Pierre Van Hoojidonk goal.
The image of Peter Grant in tears at the end sticks in the mind, a true Celtic man, Peter was superb that day playing through the pain barrier and was deservedly named Man of the Match. The phrase playing for the jersey is an over hyped cliche, but Peter did just that on a day he helped the club end years of anguish.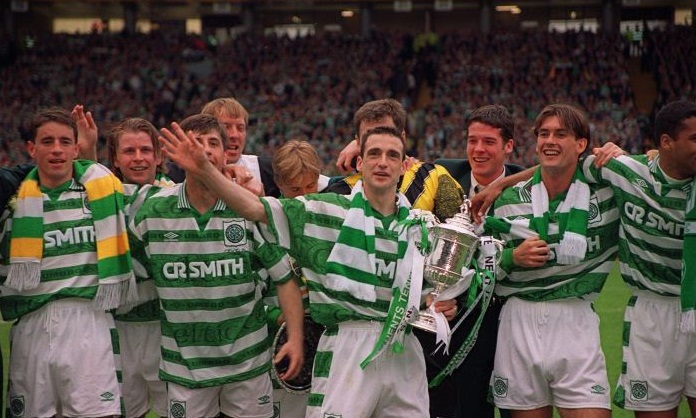 It was Paul McStay's first and only honour as skipper. It was Tommy Burns only honour as Manager. Both Celtic legends. Both were as overjoyed as the supporters that day and deserved it so much.
Younger Celtic supporters will not understand the significance of a solitary Scottish cup final win as they have grown up in an era the club has been the dominant force in Scottish football where lifting trophies is seen as the norm and winning is taken for granted.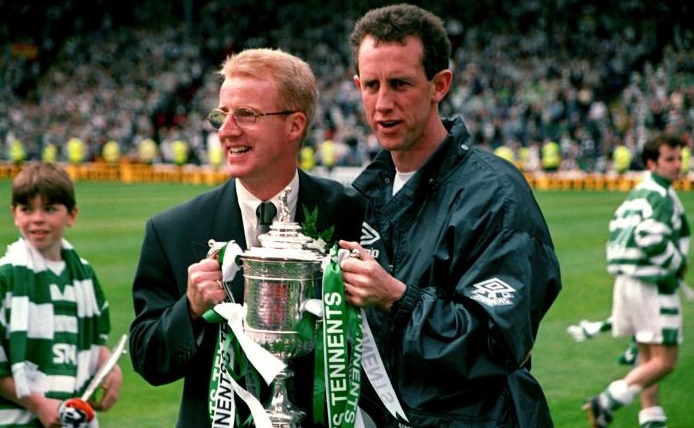 Back in May 1995 it very different. Those dark days of the early 1990s have allowed us 'auld yins' to appreciate every minute of the success we enjoy today. We appreciated that win so much back in May 1995. As we watched Paul McStay lift the trophy we knew it was a cornerstone. We had gone so long being deprived of success. The win at Hampden was a monkey off the back and a signal we were about to witness the start of something special at Celtic.
It was also the first trophy Celtic had won since Fergus McCann's takeover of the club went through. Since then we have gone onto enjoy the most successful period in the club's history domestically at least and on Saturday we can win the Scottish Cup again to complete a world record eighth domestic treble.
JustAnOrdinaryBhoy – follow on Twitter @ordinarybhoy