Ange Postecoglou has certainly raised the bar in terms of excitement and supporters' expectations for the new season. And his policy of bringing in new signings at the start of the transfer windows rather than at the very last minute has also added to the appreciation the fans have for the manager and the enjoyment that is evident in just about every post you see on social media.
Put simply Celtic fans are loving it.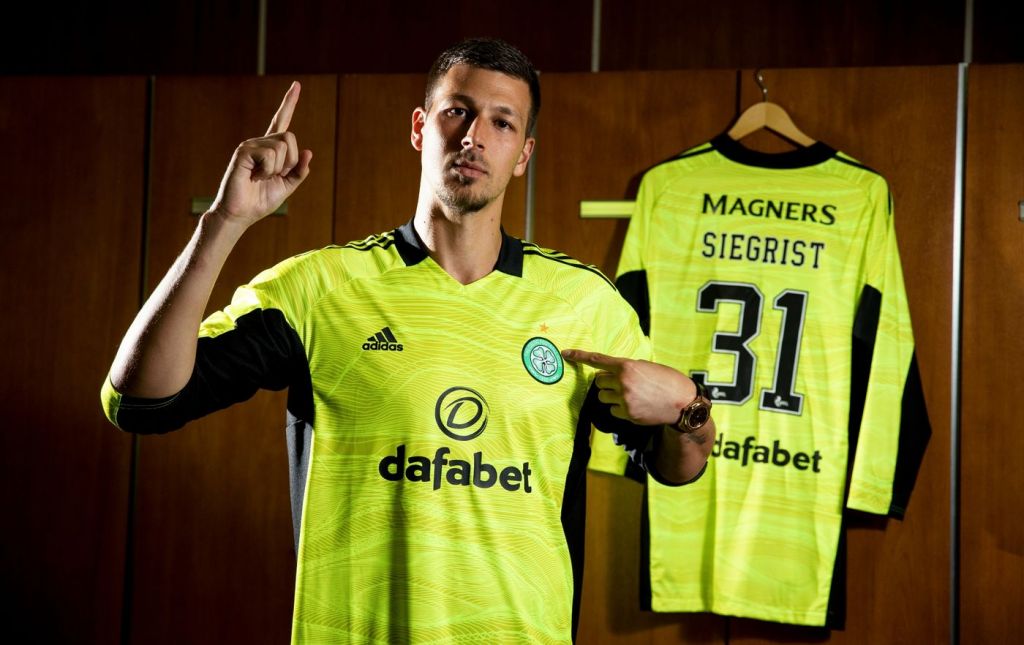 Yesterday afternoon we told you that three signings were on the way and the first duly arrived last night, with the formal announcement and then the Welcome to Celtic interview being released by the club for the signing of Ben Siegrist on a four year contract.
🆕✍️ #SiegristSigns!

We are delighted to announce the signing of Swiss Goalkeeper Benjamin Siegrist on a four-year contract! 🇨🇭🧤

Welcome to #CelticFC, Ben! 🍀

— Celtic Football Club (@CelticFC) June 21, 2022
"It feels amazing, it's a very proud feeling to be here, and I'm really, really excited. I can't wait to get going and meet the staff, the players, and, ultimately play for this football club," Ben told Celtic TV.  "I had a phone call from the manager, he hung up the phone and I think people just knew straight away that something good was happening. It was a very proud moment in my career.
"'To be here and be representing the football team, the colours, the city and everything, it's a hugely proud moment, and everything I've always wanted to be – at a top environment, at a top team and it simply can't get any better than this.
Siegrist always seemed to have a good game playing against Celtic for Dundee United and is certainly a much admired keeper within the Scottish Premiership, and there is no doubt he enjoyed the challenge of playing against the top players in the Celtic ranks over his time at Tannadice.
"Of course you know you're going to be busy playing against such a talented side and international players so I was never short of motivation. And to be here and competing now for Celtic is just amazing. You're never short of motivation when you play against the best, and ultimately I want to play before the best and compete against the best.'
"So, obviously coming here and playing here is a different vibe, it's a different stadium and it can be too big for you, but I've always enjoyed the big occasions and that's something I want to bring here as well."
And Ben is another one – just like you and me – who has come under the spell of Ange Postecoglou. "I've had a good chat with the manager, and his vision for the club, and this is the perfect fit. I wanted to be part of it. I know his system is somewhat different than what I'm used to playing, but I'll look forward to better myself and to learning the system, and making sure I can be relied upon.
"I've heard very good things about the goalie coach, Stevie Woods. I think everybody's told me he's the best, best, best, so, it's a match made in Heaven because I want to work and want to improve. I feel like this is the perfect opportunity for me to do so at such a great football club."
Siegrist could well become the no1 keeper at Celtic in due course but for now it will all be about working alongside Joe Hart and learning from one of the best in the game. "Joe needs no introduction, Joe was a role model and he's still is a role model for me. I'll look up to him and he's such an imposing figure in the goal with loads of experience – winning titles in England and obviously just being around him, I want to learn as much as possible.
"But I want to compete, I want to push him, he's certainly going to push me all the way. I look forward to the whole Goalkeeping Union with Scott Bain as well – the GK Union, we're special so I look forward to a good relationship with all the goalkeepers."
Welcome to Celtic, Ben, like the rest of us, you're going to love it!