In a move that should surprise absolutely no-one who pays any attention to the way Celtic is run, Peter Lawwell has been officially appointed as the Celtic Chairman, replacing Ian Bankier who retires from the Non Executive role at the end of this month.
Lawwell resigned from his long held position as Celtic CEO amid the disappointment, turmoil and fury of the behind closed doors season when the team managed by Neil Lennon struggled badly and failed to mount any sort of challenge allowing theRangers to walk away with their first ever title and prevent Celtic from reaching Ten in a Row.
Lawwell also has a section of the Celtic support unwilling to forget his failure to push forward with Resolution 12 and specifically telling the Celtic AGM a few years ago that he had never seen the so-called Five Way Agreement. That to many shareholders and supporters is rather hard to believe to say the least.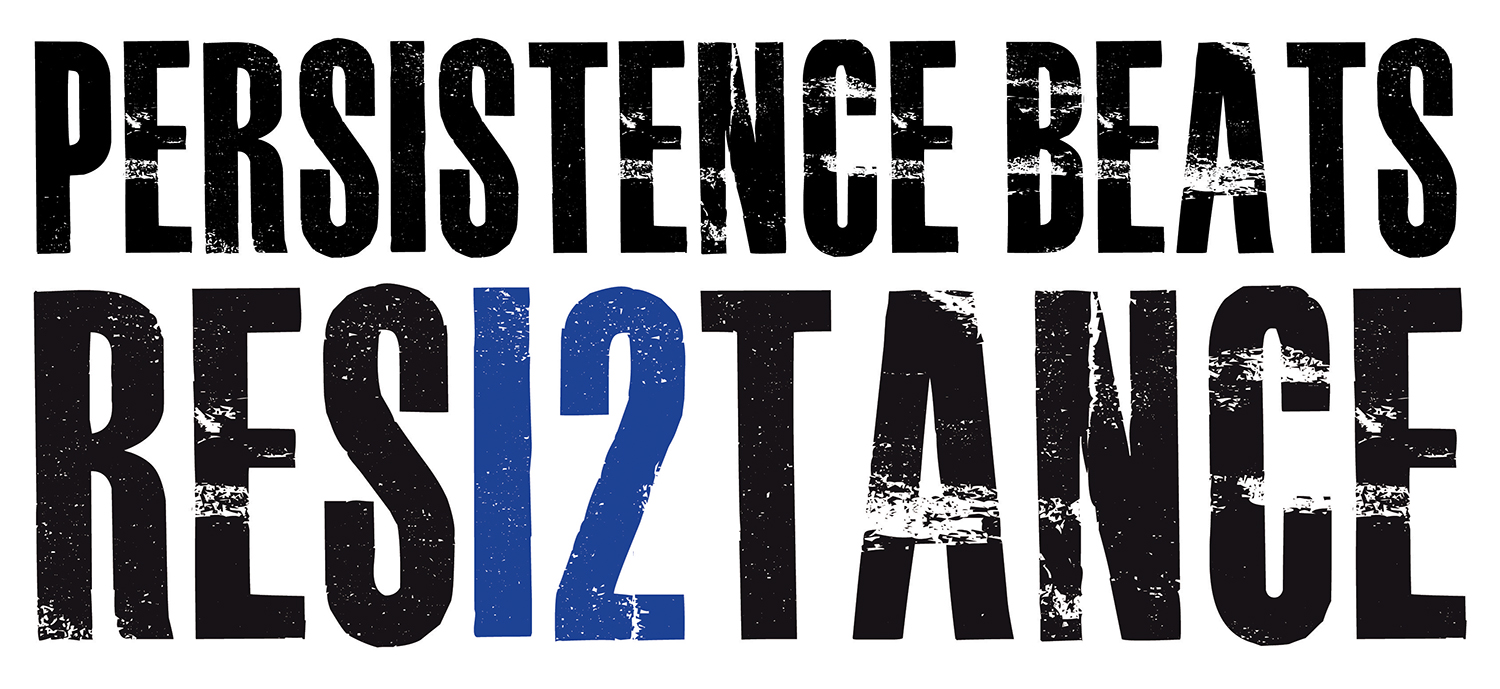 On the other hand Peter Lawwell was instrumental in the appointment of Ange Postecoglou, something that really does deserve to be recognised. While Dom Mckay was a short-lived CEO, his successor, Michael Nicholson was a senior member of Lawwell's team for many years and has so far performed very well as the club's CEO. He is popular with the staff at the club and has made many improvements behind the scenes.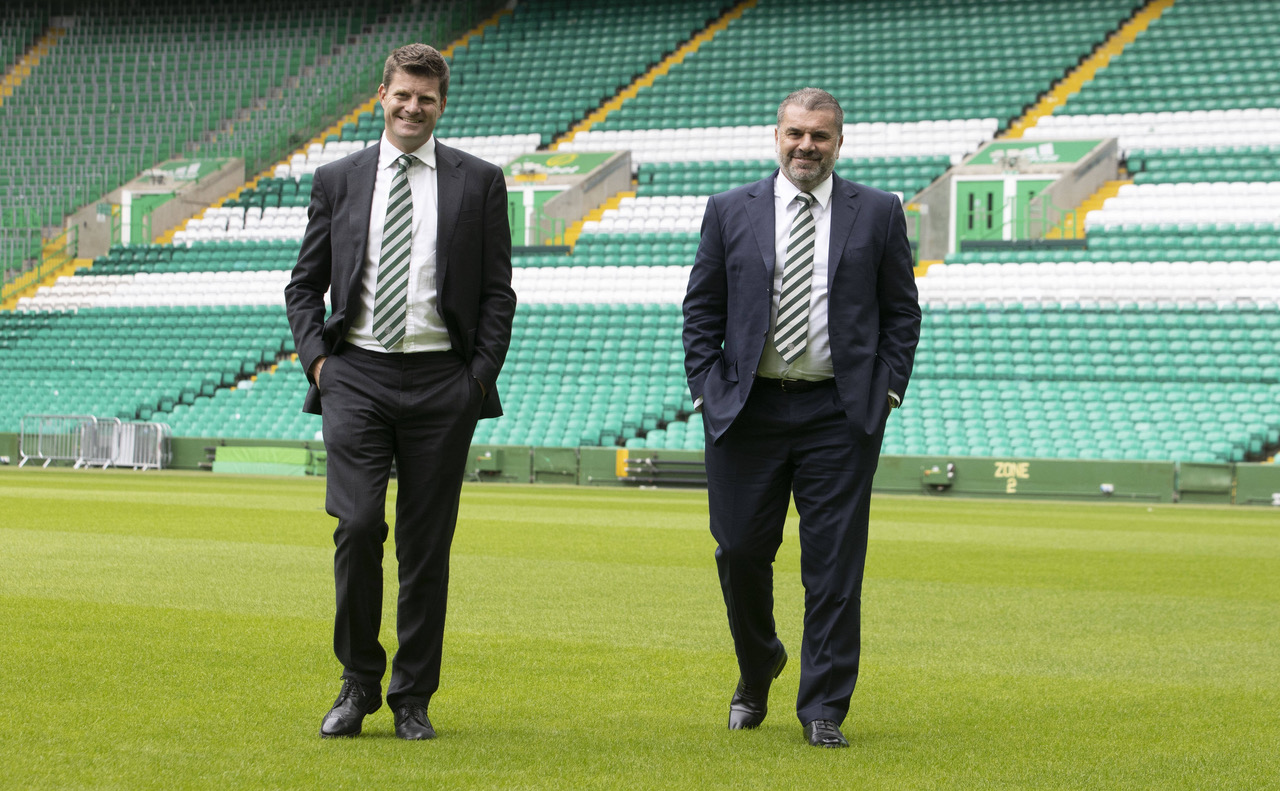 The way Celtic now conducts transfer business is night and day from the penny pinching last minute dot com approach favoured by Lawwell as the club's CEO.
Here's how the club announced the appointment on the official Celtic FC website…
Celtic announce new Non-Executive Chairman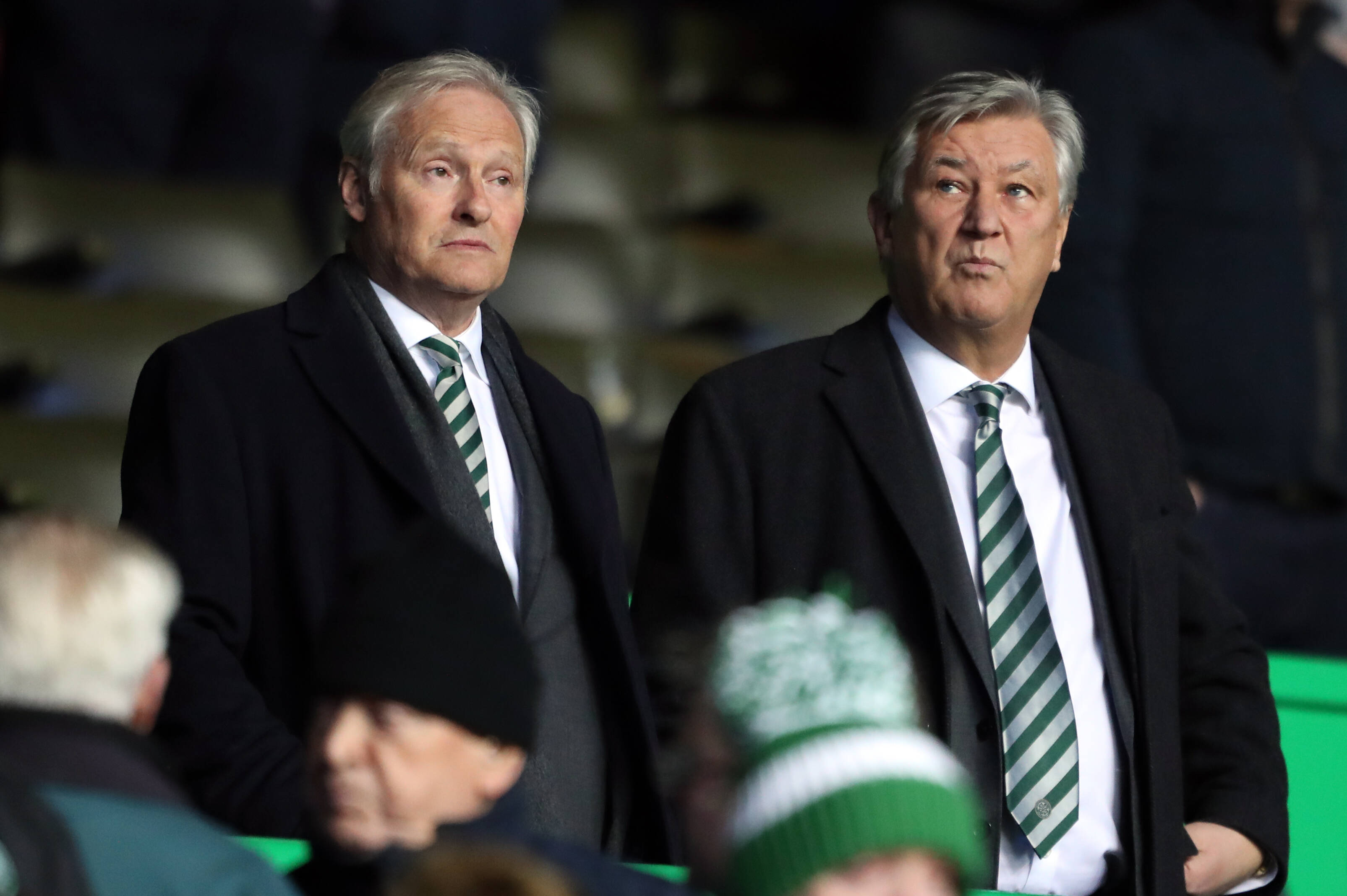 Celtic is pleased to announce the appointment of Peter Lawwell as a director of Celtic plc and its new Non-Executive Chairman. Peter will take up his new role from January 1st, 2023, following the retirement of current Chairman, Ian Bankier.
Peter returns to Celtic plc as Non-Executive Chairman after previously being Celtic's Chief Executive for almost 18 years, a position he retired from in the summer of 2021.
During his tenure as Chief Executive, the Club won 29 trophies, including 13 league titles and an unprecedented Quadruple Treble, enjoying a period of sustained growth and success.
Following his retirement as Chief Executive, Peter has continued as a director of Celtic Football and Athletic Company Limited, representing the Club as a board member of the European Club Association.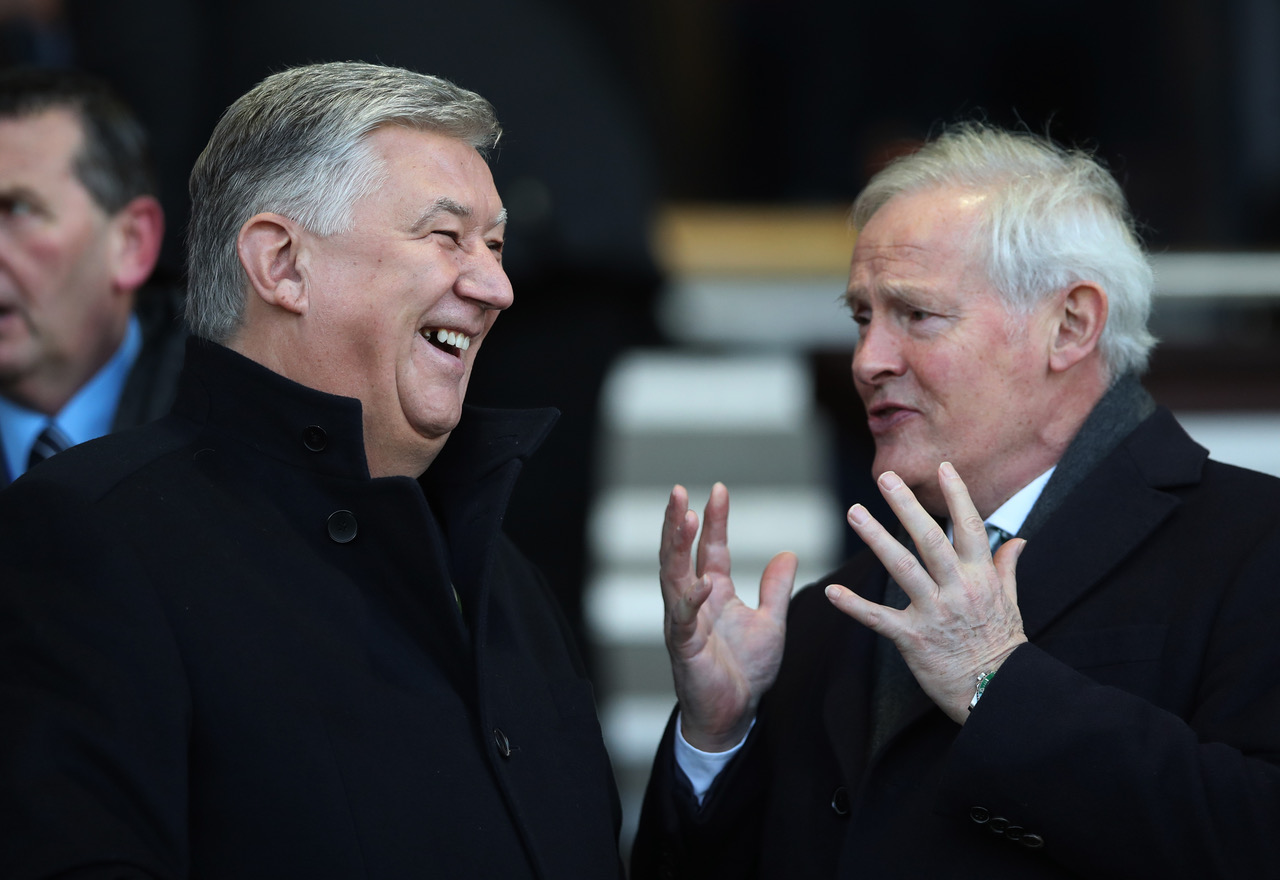 Peter Lawwell commented: "As a lifelong Celtic supporter it is a great privilege to be asked to take up the position of Chairman, having already been part of our great Club for nearly 18 years.
"These are exciting times for the Club and I look forward to contributing to the well-being and success of the Club.
"Our objective as ever will be to grow and further develop the Club across all areas. Led by an excellent Chief Executive in Michael Nicholson, and Chief Financial Officer Chris McKay, the Club has a high-quality management team in place.
"I will be offering my support and guidance to the Board and executive management team to ensure that we continue to drive the Club forward and protect and promote the interests of our supporters."
Celtic Chief Executive Michael Nicholson added: "We are delighted to welcome Peter as Chairman and I look forward to working with him as we continue to progress and develop the Club.
"Peter has a wealth of experience in the football industry at a domestic, European and global level, which is invaluable to the Club going forward.
"Our collective objective is to create a world-class football club that our supporters can be proud of, competing at the highest level, with a strategy based on growth and continuous improvement.
"On behalf of the Board, and all of our colleagues at the Club, I thank Ian Bankier for his service and contribution to our Club, and wish him and his family the best for the future."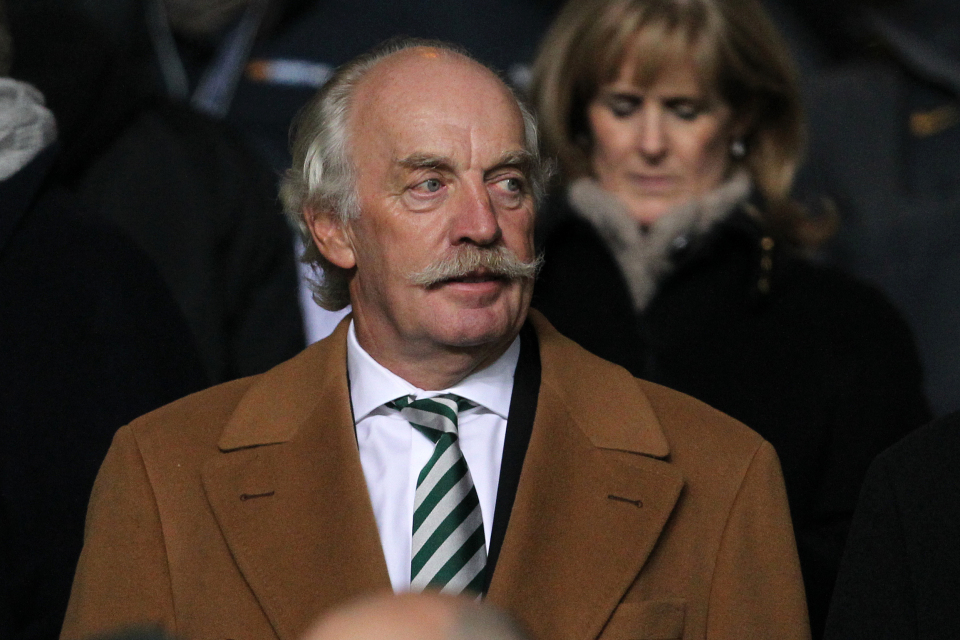 Celtic's principal shareholder Dermot Desmond said: "I am delighted that Peter has agreed to take up the position of Chairman. He is the outstanding candidate.
"Peter is a man of the highest quality, someone who has served the Club already with real commitment and expertise and his experience and knowledge of the club, as well as of the wider global football environment, will help continue to drive the Club forward.
"He is perfectly placed to work with Michael Nicholson, Chris McKay and the Board to ensure we continue to compete in Scottish and European football and to manage the challenges and opportunities in a European context.
"I would also like to thank Ian Bankier for his excellent contribution to Celtic over a number of years. I join everyone at the Club in wishing him and his family every success for the future."
Celtic manager Ange Postecoglou added: "It is fantastic news for the Club that Peter will be taking up the role of Chairman.
"He was instrumental in bringing me to Celtic, I know the love he has for the Club and I know that his wealth of experience and knowledge will be invaluable to us all as we move forward together. I would also like to wish Ian and his family all the very best for the future."
Ian Bankier said: "I am pleased that Peter has agreed to take on the role of Non-Executive Chairman. Against any reasonable benchmark, Celtic has prospered over the last decade and beyond.
"This is in no small part down to the stability of the Club and the retention of knowledge and experience. Peter will be a most effective sounding board for the executive and a fine representative both domestically and abroad.
"I would like to thank everyone at Celtic for their support during my term of office. I shall miss them all. I wish the Club and the Celtic support all the very best for the future."