ONE of the most read articles on The Celtic Star over the past few weeks was the one where the Rangers fans were giving grudging praise to their old adversary Neil Lennon for the superb tactical start that Celtic made to the Glasgow Derby that essentially put the Ibrox club right on the back foot from the off and they reckon won the game for Celtic with the first kick of the contest.
The Rangers fans, like our own support, reckoned that Odsonne Edouard was following the tactical instructions from his gaffer when he kicked the ball into touch deep inside the Rangers half straight from the kick-off.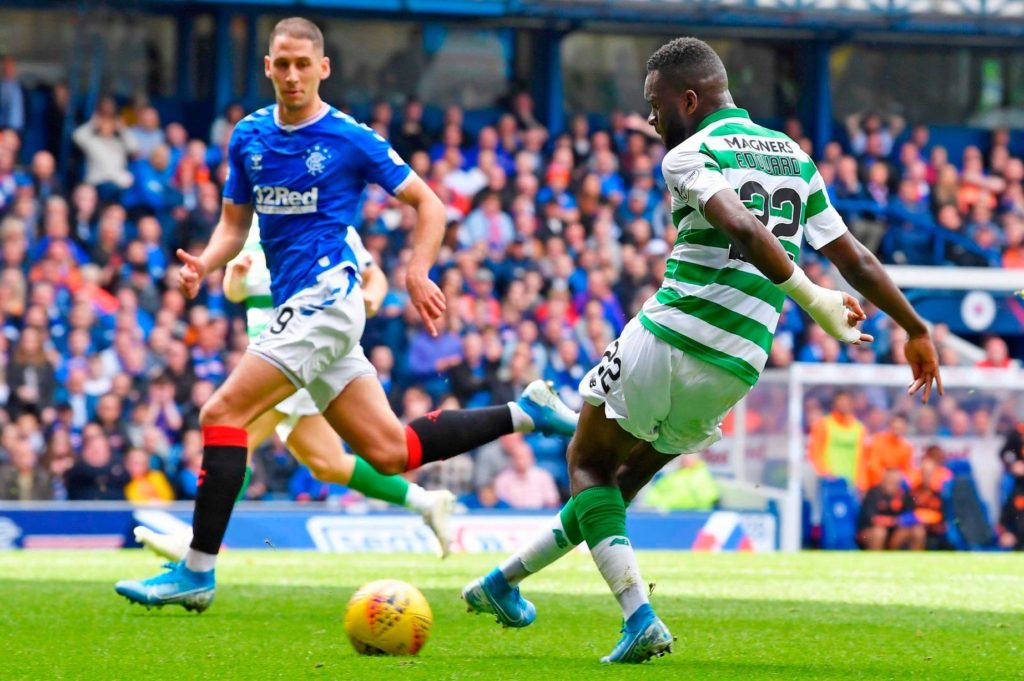 But yesterday captain Scott Brown revealed that the cleverly thought out kick-off plan on Beautiful Sunday had nothing to do with him or manager Neil Lennon but instead was an initiative devised and executed entirely by Celtic's striker and goalscoring hero Odsonne Edouard.
"It wasn't my idea. I turned around and said, 'What the f*** are you doing Odsonne?'.
"But I'm not going to lie. It's the first time we had ever done it and we got something from it.
"It was a wee change and Odsonne was unbelievable to come up with it.
"I said to start by pressing Rangers up the park, but I wanted the ball to come back first before we went up there.
"I suppose my French is not what it used to be!" Broony joked at the Celtic media conference yesterday, also reported by Scottish Sun. You can watch his brilliant performance below and remember that Celtic need to You Tube hits after the demoralising 'news' in the papers during the international break that the Ibrox club had won the You Tube Glasgow Derby last month.
Good to see Broony can still smile despite what's happened on You Tube.
Incidentally, he hear that Celtic have opened discussions with Odsonne Edouard about a new, improved and extended contract which would previously have been seen as good news but now cynically some will regard as asset protection ahead of the inevitable sale. But it means that Odsonne is getting a well deserved pay rise which is nice.
Here's the article mentioned above for you to enjoy….
CLICK ON GREEN BUTTON AT TOP TO CONTINUE TO NEXT PAGE