"There are risks and costs to action. But they are far less than the long range risks of comfortable in-action." John F. Kennedy
You know there are times when you can take things for granted, times when you can think someone is just happy enough to be involved. Those times come with the risk that someone else is seeing the opportunity to pounce while you rest on your laurels.
The Celtic Star made no pretence that we wanted only Neil Lennon to take up the role of permanent manager from the moment Brendan Rodgers headed south to take up his position with Leicester City and Lenny stepped into the void vacated.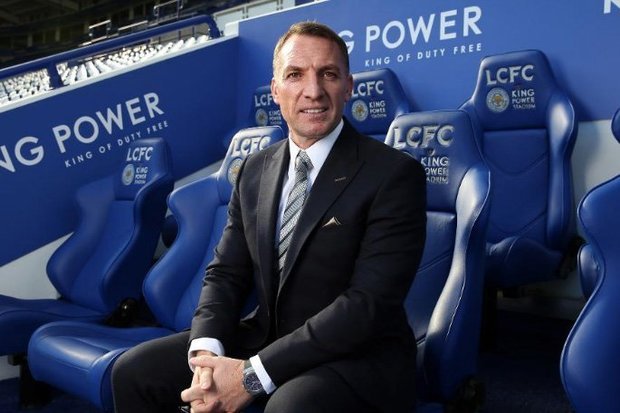 Others it must be said weren't so keen. So be it. We can all land on common ground on that particular matter. We all just wanted the best for Celtic. We always do.
Some wanted Benitez, some would have landed on Philip Cocu others had the head turned to the skills of Andreas Villas Boas. There was validity in all of those.
Some choices however were too rich for Celtic, some were overly rated and some were batting eyelashes while playing Celtic off for alternative riches. Such is life. We all had to lay our hats.
When Neil Lennon was appointed it was met with disdain in some quarters  and delight in others.
As with any management appointment you could argue that's a normal response. You can't please all of the people all of the time. Even as a supporter of the appointment I'm on record as saying the appointment itself and the quotes from Lawwell, that CV's of alternative candidates remained unopened indicated an unprofessional approach. In particular the shower room appointment smacked further of an amateur conclusion to important club matters.
The counter to that is that The Celtic Star also questioned the judgement of Peter Lawwell as he oversaw the aftermath of the exit of Brendan. As scouts, analysts and assistant managers headed south to follow the manager it's fair to say time and experience shone a light on inaction, even lethargy with regard to the football department at Celtic.
The fact we waited so long to see Lee Congerton inevitably head south to join the East Midlands Leicester revolution had a detrimental effect on the infrastructure at Celtic. We made a bit of a pig's ear of things it must be said.
For a club the size of Celtic we had clearly gambled on our European aspirations. Some at the club, and by some I predominately mean the man with responsibility Peter Lawwell, were far too slow on the uptake.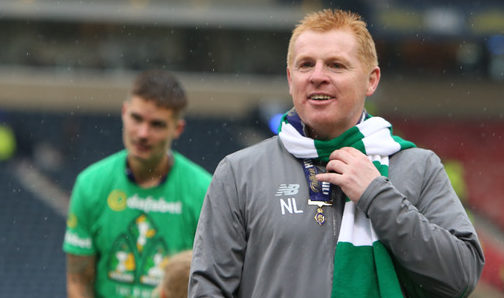 My own personal take would be Lawwell believed domestic dominance for supporters would outweigh the need for Celtic to be a force in Europe. In fact he played the age old card that Albert Eintein called, Insanity: 'doing the same thing over and over again and expecting different results'.
For this year's Cluj debacle we could easily rewind the clock twelve months and counter AEK Athens as the same tactics culminating in the same result.
Thankfully the appointment of Nick Hammond and the teamwork around recruitment with Neil Lennon, John Kennedy and Damien Duff all saw their own inputs reach a transfer window closure that appeared to land Celtic with a fine balance of the core group, seasoned, experienced players and young projects all slotting into place by the time the Scottish transfer window closed.
It's a shame that much like the sale of Moussa Dembele post AEK, we followed up with the necessary sale of home-grown hero Kieran Tierney being sold to appease shareholders and contribute towards the expected Christmas Bonuses, more for the Greedy that the Needy it has to be said.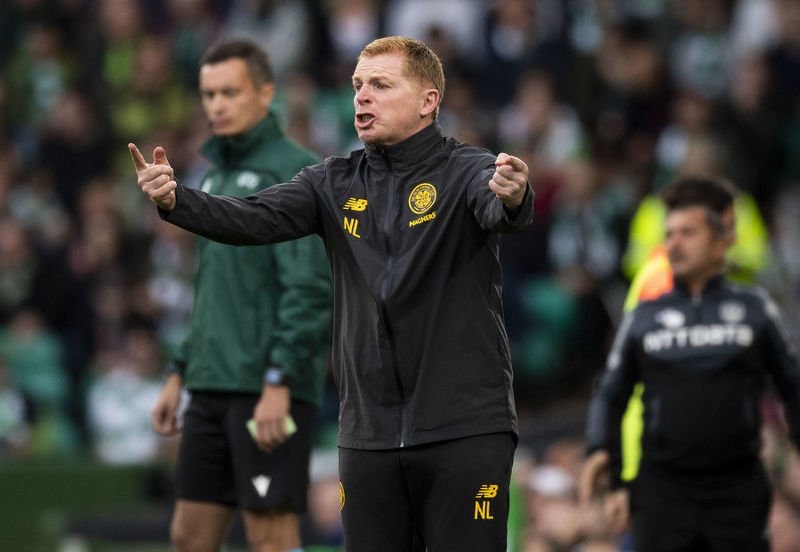 The summer internship of Hammond has now resulted in a full time post of Head of Football Operations. Hammond seems to get on with Lennon, though we've only really heard from Lennon on the matter, and the results to date culminating in the win in Rome on Thursday night indicate the strength in depth is good enough at a domestic level and also sharp enough to win a Europa Group with two games to spare. A group may I add that many likened to a Champions league section.
Much of that success in fact most of that success should be laid at the door of Neil Lennon.
As such Peter Lawwell deserves credit for his judgement in bringing Lenny back, even in the face of the considerable resistance among some of the support.
Having been at Hibs – where his departure was either convenient or fortuitous, again some credit might be due to Lawwell if it was the former.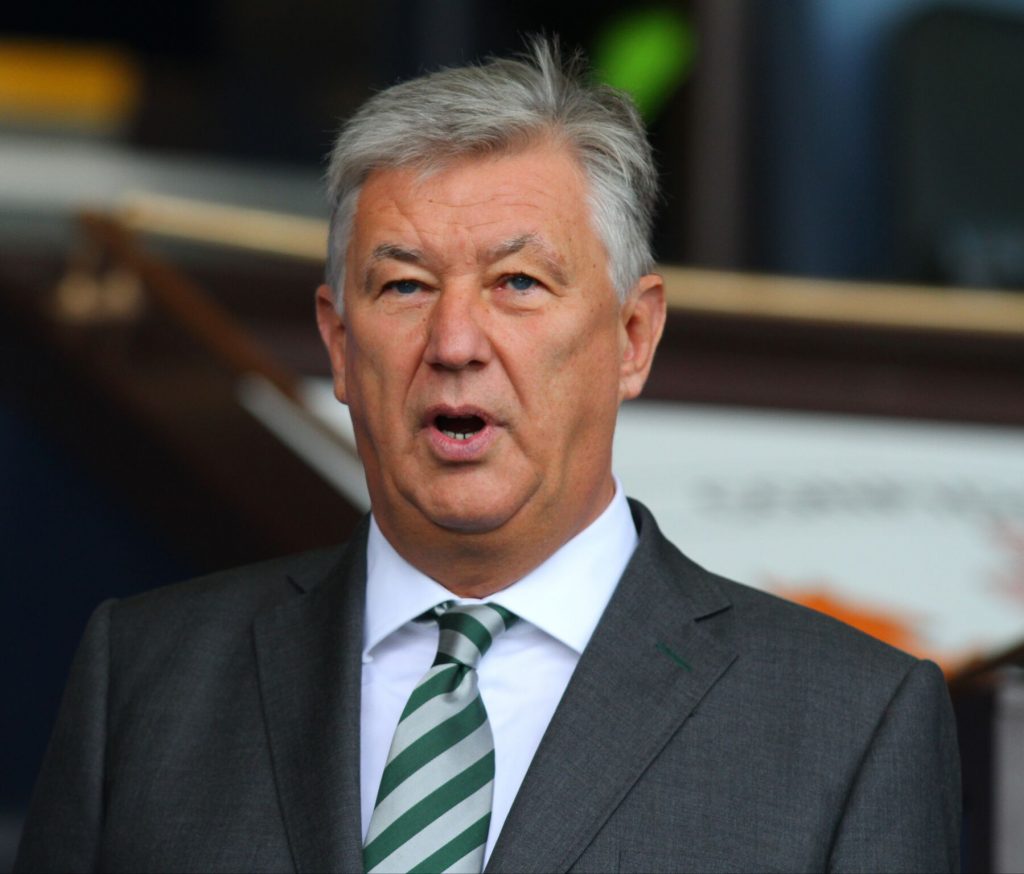 Peter Lawwell knew Lenny was desperate for the job and he knew he'd not have been on big money at Hibs. As such he'd have been an inexpensive option but one with the necessary experience. Much cheaper that Rodgers it's fair to assume. Just the way Peter likes it.
Whatever the reasons and however it was supposed to pan out Celtic are now top of the Scottish Premiership and have qualified from a tough Europa league group with room for manoeuvre.
Surely then it is the right thing to do for Celtic to bridge this gap, give Neil Lennon a proper contract just as Rodgers had. Lennon has earned three or four years and no rolling one year deal.
Lennon has already earned security and the trust to build for the future with the stability a long term contract would give him.
Let's look what Lennon had to say post Lazio in Rome, as reported by the official Celtic site.
"I have to pay a huge amount of credit to the supports who were there last night.
"It felt for the first time in my second stint as manager like real Celtic again; that love, that pride, that connection. They helped the team enormously.
"When I came back in February there was a disconnection with Brendan leaving. We lost a great manager and there was a disconnection between certain supporters and the club."
"But it was all connected again last night. There was real pride and it felt like the old days for me.
"Sending them home happy was as pleasing to me as winning the game with the players."
He's now saying the Club is whole again. The loss of Rodgers stung everyone, the appointment of Lennon whilst accepted as a suitable stop gap left many thinking the club was stagnating.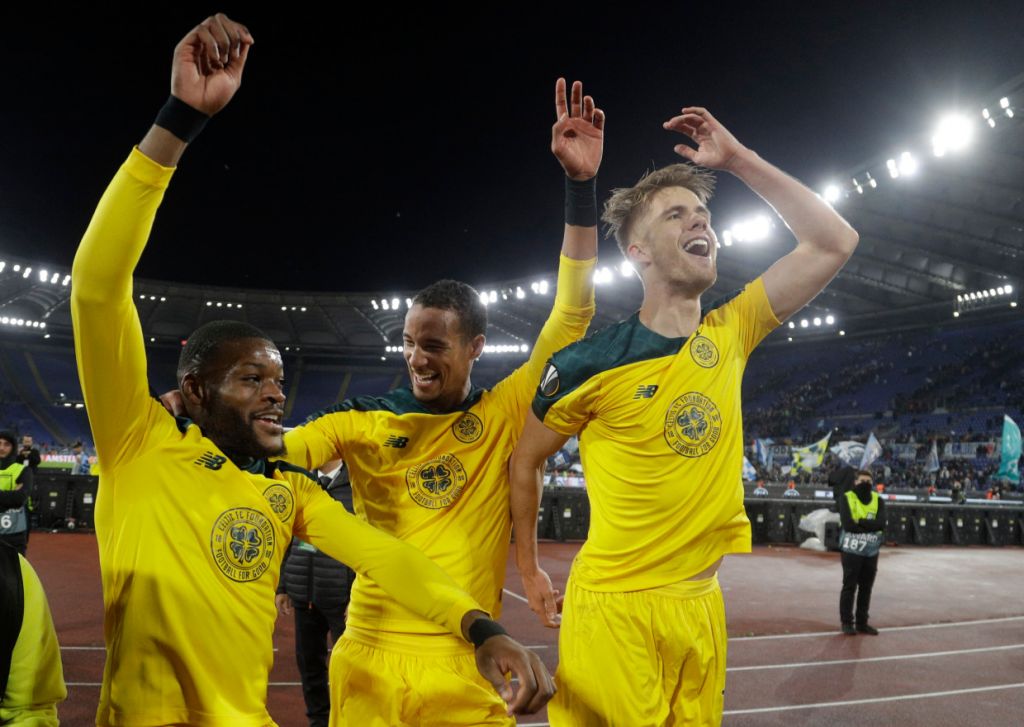 Be it accident or design Celtic are now in a great place, much of that is down to the guidance of Neil Lennon. He has not only built a team and a squad but he's also gained the trust of a group that must have been suspicious when Rodgers left.
The closeness of this group has shone through on a domestic level and has now looked far more comfortable on a European front than Rodgers quite managed.
That disconnect has now been bridged. Plenty of supporters have been big enough to say that they got it wrong in opposing Lenny's re-appointment as Celtic manager. And if anyone isn't yet certain Neil Lennon's appointment was the correct choice then perhaps their aspirations may for the time being, be unrealistic.
For now Neil Lennon has thrown off the shackles and picked up the baton. Not only does it look like we haven't missed Brendan Rodgers it now looks like we've added European kudos to that domestic dominance.
Surely now it is time to reward the man who stepped up when he was most needed, In Celtic's hour of need.
To once again quote JFK: "Change is the law of life. And those who look only to the past or present are certain to miss the future".
Sign Lenny up Mr Lawwell on a three or four year deal. Pay him the going rate for a successful Celtic manager – the first Celtic manager ever to win a competitive match in Italy. He has more than earned it.
It's time to do the right thing Mr Lawwell, because Neil Lennon is a Celtic treasure.
Niall J