Celtic decided on Thursday that the Argyll Street club store would not open amidst safety concerns for the staff and fears of vandalism. The decision by the club to shut their store was vindicated when last night the city was flooded with Rangers supporters, with some hellbent on chaos and destruction.
Below are a few images depicting the vandalism of the club shop, with graffiti on the glass as well as stickers – not to mention the toilet spot that it became for some revellers.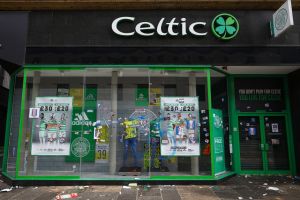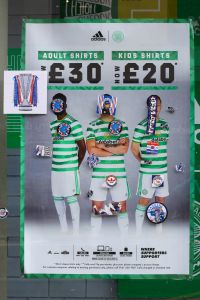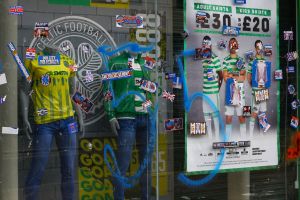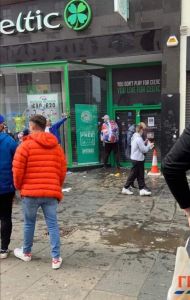 The club acted promptly to ensure the safety of all employees as well as supporters that may find themselves in the city centre to pick up an item from the club store. The scenes of devastation were a blight on Scotland after the heartwarming scenes on Kenmure St earlier in the week. In a statement to The Sun, a club spokesperson called what had happened 'thuggery' and that they would look to help prosecute those that were responsible.
"It is beyond belief that such disgusting vandalism and thuggery has been allowed to happen again. We hope police do all they can to identify those responsible.
"We are glad we took the decision to close the store and ensure the safety and protection of our staff."
In all the celebrations after the Treble Treble win in 2019, there was no trouble as fans converged on the city centre ahead of the open top bus parade. Unfortunately, the Police cancelled this due to safety concerns. Similarly, when 9IAR was announced and when the Quadruple Treble was won, fans heeded the call from the club and did not celebrate due to COVID-19 restrictions. If only the same could be said for the other club.