With the news today that three survivors of alleged child abuse aim to take Celtic to court in a civil action – claiming the club failed to protect them from perpetrators working around Celtic boys club – Celtic will very much come under the spotlight once again.
These voices should of course be heard. Their claim that Celtic Boys Club and Celtic FC are linked is something that has been refuted by the club, yet those taking this action are convinced of a connection. It will now lie with the courts to decide if there is validity in either argument. In any legal dispute both sides of such an argument are entitled to have the courts adjudicate, it would not be for us to pass an opinion either way with that matter now heading to court.
Celtic as a club has not hidden away from this issue and in fact outlined its sorrow that any abuse took place in a statement back in February.
That Celtic statement read: "In light of recent speculation and to seek to avoid any confusion, the Club wishes to confirm its position regarding the historic abuse that took place at Celtic Football Club and Celtic Boys' Club.
"Celtic Football Club is appalled by any form of historic abuse and has great sympathy for those who suffered abuse and for their families. The Club is very sorry that these events took place.
"The abuse of young people is an abhorrent crime. Unfortunately it has affected many areas of society."
The Celtic statement added: "With regard to the allegations regarding historic abuse at Celtic Boys' Club (which, so far as we have been made aware, relate to the period prior to 1997), although Celtic Football Club is a separate organisation, we take these extremely seriously because of the historic contacts between the two organisations.
"Police investigations were given support, so as to seek to ensure that those individuals who abused young people were brought to justice.
"The Club has been at the leading edge in Scottish football of putting welfare and safeguarding protections in place for our young people and continues to work with Scottish football to make it a safe place for young people.
"These are very sensitive matters. There are ongoing legal proceedings which prevent us from discussing any case in any detail.
"It would not be appropriate for the Club to comment in the media about any individuals or events.
"In summary, these are historic issues, which the Club is dealing with in a responsible manner and in conjunction with its advisers. The Club reiterates its sincere sympathy, regret and sorrow for those affected.
"As we have said repeatedly, the Club will stand by its responsibilities, respecting the due process of law."
The Celtic Star has predominately stood alone in covering this story in the Celtic media. It is our belief that all of these survivors should be heard.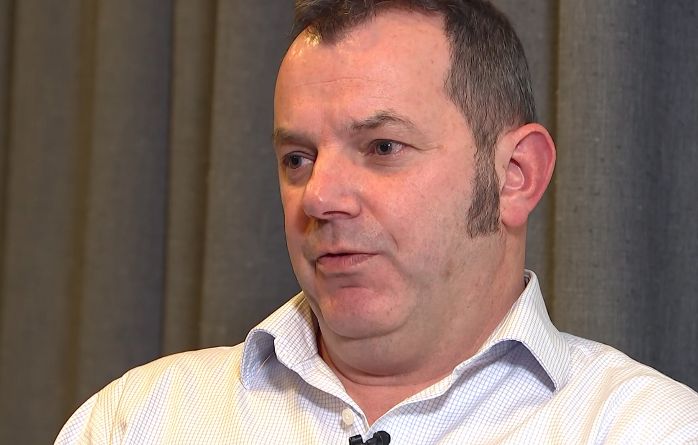 In February this year this site published an interview with Malcolm Rodgers, who at the time was interviewed by Channel 4 News as part of what became a sensationalist and mis-informed two part story into alleged abuse.
This site did not shy away from the issue and gave Malcolm a platform, not only to make his views heard but also supported his crowdfunding efforts. Many Celtic Star readers and supporters of the club contributed to this financially as Malcolm attempted to raise funds to take his case to court for justice – something he felt certain legal advisors were not willing to do. There appeared much appetite for recompense but little to take the matter to court.
Malcolm's own view on the matter was very clear at the time:
"Whatever is said this week in the press and on TV please don't forget that the SFA are the true problem here. For the last 2 years they have sat back and let the red top media attack Celtic, Celtic boys club (affiliated or not) and Rangers as well as other clubs. It has been easy press for the hack journalists with a quote here and there and a huge headline with a photo of the abuser.
"There has never been a situation at Celtic or Rangers where the abuse took place after the player signed a pro-contract.
"The abuse all took place when we were kids – this falls straight at the heart of the SFA responsibilities and always has done."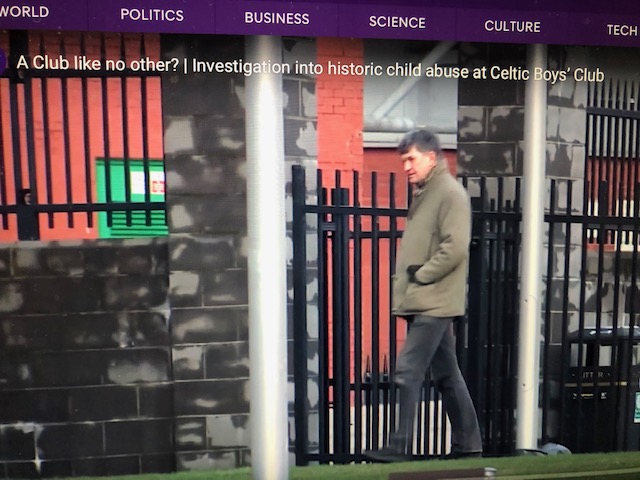 As such Celtic and the support are not hiding away from this issue. At The Celtic Star we have been consistent in our stance on this subject. If there were issues at Celtic and it would appear they all pre-date 1997, then scrutiny – be it from the club or the courts – should be carried out. If blame is apportioned by the courts then Celtic should of course take responsibility for what happened.
What we have also been consistent in saying is that the issue of child abuse is not the exclusive issue for Celtic. This issue permeates every part of society and has done for as long as anyone can remember.
The Sunday Post journalist Craig McDonald delved deep into this subject last year and his conclusions make for some tough reading for all levels of Scottish football, not simply at Celtic as the banner headlines in the press would have us believe.
McDonald investigated the issue and concluded there were serious historical issues throughout Scottish football and beyond our borders. For those who haven't seen it. Here is what he had to say at the time:
"The number of young footballers abused in Scotland is far higher than previously estimated, with victims now reported at every level of the sport, we can reveal today. Our investigation has laid bare the scale of the crimes and uncovered a number of previously unreported cases of abuse at many clubs which have not, so far, been linked to the scandal.
"The number of cases is significantly higher than previously thought, with at least 60 alleged victims now suing clubs and the Scottish Football Association. We can reveal cases are being prepared against leading clubs including Celtic, Rangers, Hibs and Dundee United, but coaches at amateur and junior clubs, some long defunct, have also been accused.
"Another Scottish case being prepared relates to the crimes of disgraced Harry Dunn, who died in 2017, while he was scouting for Liverpool north of the border.
"In addition to senior sides, junior and youth clubs, including Pollok in Glasgow and Foxbar in Paisley, are also named in the legal actions which include other amateur clubs such as Uphall Saints in West Lothian, Perth Rovers, Netherdale, Woodburn Hearts and Eastercraigs.
"Players on schools teams are also among the victims, with one expert claiming: "Sexual abuse of children was endemic in Scottish football at every level."
It is clear therefore that there is an issue in Scottish football when it comes to the sport being targeted in the past by paedophiles, who saw the environment as somewhere they could target victims and at the time probably with little in the way of checks balances and safeguarding of the individuals.
That thankfully has improved greatly over the years. I am involved with my own job in the safeguarding processes and know just what advances have been made to protect the children in such an environment.
That of course does not take away from the lack of protection in the past but it should give some re-assurance that, although by no means impenetrable, the systems in place are far more secure for young people than they have ever been, across every level from schools to youth activities and boys clubs. I wrote about just that on The Celtic Star on 19 February.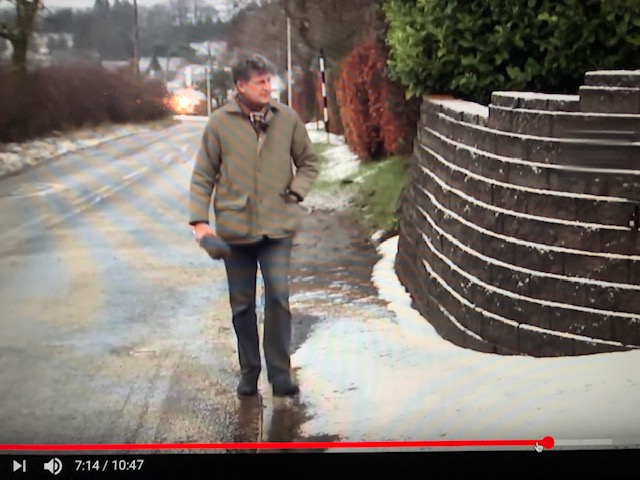 With Celtic having already been party to trial by television at the hands of Channel 4 News, it should perhaps be welcomed that the matter is now in the courts where we can assume the subject will be handled in a far more even handed way than the broadcaster's flawed and inaccurate two part report earlier this year.
It should however be noted that this issue is not a Celtic issue alone. Many clubs including Hibs, Dundee United and Rangers have all had their issues around this matter and you can only deal with such serious matter and learn from them moving forward if everyone takes responsibility and is willing to implement the necessary changes.
It should also be noted that Scottish football and the Scottish Government has recognised that a holistic approach should be taken on this subject and have acted accordingly.
As reported in The Guardian this morning the Scottish government is reported as saying:
"The Scottish government, having listened to the views of survivors, established one of the widest ranging public inquiries that Scotland has ever seen, into the abuse of children in care, focusing on the systemic institutional failures which saw many of our most vulnerable children, including those in the care of the state, abused by the very individuals who were there to care for them. We want that inquiry to be able to undertake its work in a timescale that can address the issues raised by survivors, many of whom are elderly,"
That is exactly the sort of approach to this matter that should be taken if justice is indeed to be the conclusion. The SFA also opened an independent inquiry of their own.
And with that responsible approach there will be a role to play for the mainstream press. This subject should not be used as a political football, it should not be weaponised and used to attack one single football club. I can only hope the balance shown by the SFA, the Scottish government, fans media and indeed survivors such as Malcolm Rodgers is extended to the coverage in the press and media. To date that has not always been the case.
Niall J