David Potter in his heartfelt article this morning stated he felt a sadness at the departure of Neil Lennon as Celtic manager, whilst I can certainly understand that emotion, my own feeling I must say was more of simple relief.
Neil Lennon as a successful Celtic man as both a player and manager over two stints certainly deserves to leave with all our thanks, his legacy should remain intact, and when this all calms down it will. However, as Lennon remained in post long after he'd lost all semblance of control over Celtic's unravelling season, it felt as time progressed that Celtic as a club could not move forward, could make no plans for the future, offer fans no alternative view of what lay ahead, as the club was left in a position of self-inflicted paralysis. That's why to me it felt like a relief. No overriding sadness, no anger, just what could have been with a stitch in time.
Neil Lennon became a human shield for a Celtic board who appeared at a loss to what to do as this tale of the unexpected season played out. The Board would now have us belief this was out of loyalty to Neil Lennon, well if that's the case there is a question to answer over personal relationships clouding professional judgement and in such an important season those two things should have been separated.
I struggle with the idea that Lennon is to blame for that period of footballing purgatory continuing. It is a decision that could and should have been taken out his hands far earlier- and this is a parting of the ways, a conscious uncoupling not simply the resignation it is being portrayed as today.
The character of the man was always likely to mean that despite the slings and arrows he would fight on. As a boxer who had taken nine rounds of punishment, but believed he could still get back into it, his corner should have taken the decision for him and thrown in the towel. Instead, they sent him back out there, head spinning, with a loss of clarity of thought and encouraged him to fight on. The same combinations were tried, the gloves were up in defence but there was no tactical change evidenced, no second wind, no coherent plan to get back into the fight, and still the corner watched on.
The time eventually came with a second defeat to Ross County of the season, it turns out that was the knockout blow, but it says it all that even when it landed, we fully expected Neil Lennon to climb of the canvass raise his gloves in the air and face Aberdeen on Sunday. Thankfully and belatedly, it is all over now for Neil Lennon and the support.
You can pick your date when you as a Celtic supporter felt Neil Lennon should have resigned or been relieved of his duties, Ferencvaros, theRangers at home, either of the hideous performances to Sparta Prague, or the crushing embarrassment of the loss to Ross County in the League Cup. There were many moments the Celtic Board could have taken that decision; they even left a sword hanging above his head advising of a January review that dragged out and was then described as ongoing. It became a torturous situation for fans and manager alike.
Then in that month of January alone, as we waited, we lost to our rivals again, the Dubai debacle occurred and we drew three more games before capitulating to St Mirren at home for the first time since 1990. January was the month we lost all chance of a title challenge, but still they asked Neil Lennon to go on. While Lennon remained, the whole club felt it was in a state of suspended animation, a period of limbo, paused in a hellish season of the same mistakes on repeat and a worsening disconnect between the support and the club off the field.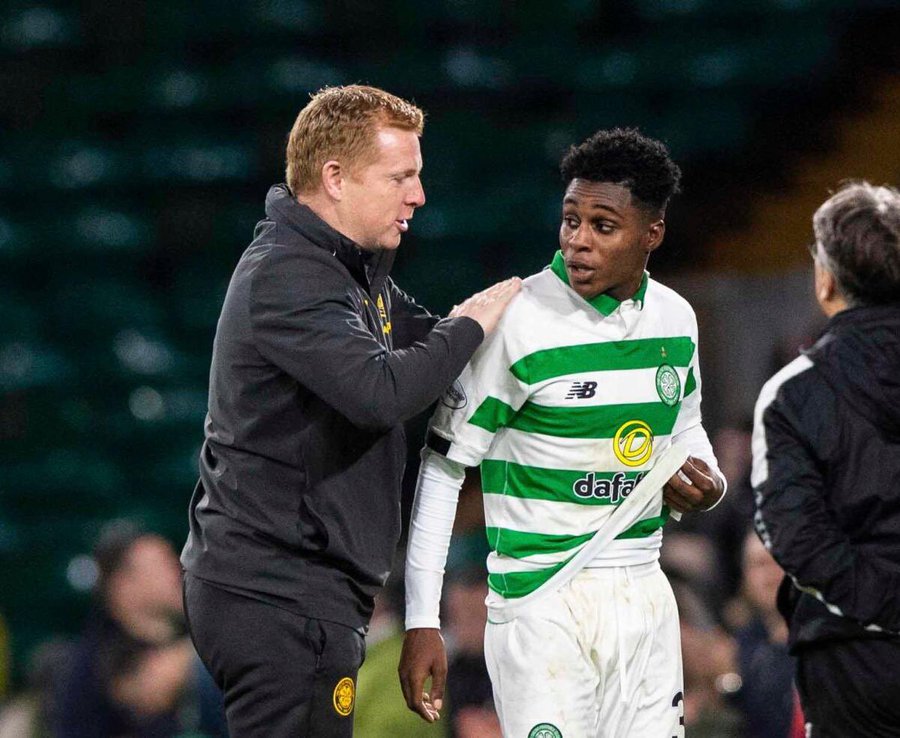 Today's statement from the board has clearly been in the making for some days, it was a joined-up letter of thanks to Neil Lennon with statements of admiration from Dermot Desmond and Peter Lawwell. Their words may be of thanks and admiration towards the departing manager, however their action or indeed inaction over the last few months show those words as being entirely hollow. Neil Lennon remained in post because the Celtic Board had no Plan B to call on, no scenario planning.
This was a board who had become comfortable with domestic dominance as the club slowly declined. European results over many years indicated a deterioration, it was only a matter of time where one too many gambles with the timing of recruitment ins and outs in repeated transfer windows, that lack of a coherent strategy would eventually seep into Celtic's domestic performances and so it proved, and what a season for it to happen. When it did, they could not react in time, instead the simply hoped that despite one disastrous result after another that the train would simply hop back onto the rails by itself.
Given Plan B is now to pass the baton temporarily onto John Kennedy and the remaining backroom staff, you'd have to ask again why that couldn't have been tried months ago. It now smacks of a temporary fix that they hoped to avoid whilst a grand plan was announced either in the summer or when the season ticket renewals were posted out.
Worryingly that in itself could be wishful thinking. Could it be, as they have shown for the season to date, that they will play a waiting game and revisit it all when the new CEO arrives in July? That of course sounds far too late, it sounds almost idiotic to consider they'd leave the managerial situation hanging and sit on their hands, but then they've done just that for months when Neil Lennon should have been replaced, is it beyond the realms to consider they are no further forward?
Neil Lennon has gone and I am relieved he has; however the club wish to spin the 'resignation'. I respect him greatly but to watch both he and the season unravel so much this season has been a hard watch, as such I'm simply glad it is over.
The custodians of the club will try and spin this season as overly entitled fans being unable to accept a season where the silverware dried up, that the criticism of the manager was over the top –and it certainly became just that eventually – without considering for a moment that they exposed Neil Lennon to what ultimately moved from criticism to personal and even nasty commentary on a good Celtic man. It's worth bearing in mind they could have stopped it from getting that far by simply not leaving Neil Lennon twisting in the wind and they could have done it on several occasions. The decision to drag this out was self-serving, it's delay was to act as a shield and deflect from the ire of the fans turning on them as they were caught without a clue as to how to react. It was not out of loyalty to a Celtic legend, had there been a duty of care in that regard they would have called time on Neil Lennon's time as Celtic manager some time ago and protected him.
The attention will now switch to seeing out a season we'd all rather forget and hope this Celtic Board do, despite no evidence to the contrary, and no communication either way, have a way out of all of this. But when it comes to trusting their judgement to survey the landscape and plot a route forward, I have little to no faith left. The fact they took so long to react to this bin fire of a season and left the manager withering on the vine, means my faith in them choosing Neil Lennon's successor or ensuring he is supported more than his predecessor has no foundation.
I'm relieved Neil Lennon has left the building and disappointed it got to this, but I'm also concerned what the future holds for Celtic with this Board presiding over it.
Niall J