If Kris Commons is getting twitchy regarding the likely departure of Giorgos Giakoumakis in the January transfer window you can understand his reasoning, particularly when his points of reference are players who failed to make the grade from his own time at Celtic.
Writing in his Scottish Daily Mail column former Celt Commons makes it clear his concern is that Celtic will be allowing a guaranteed goalscorer to leave the club, with absolutely no certainty any replacement will match the numbers of Celtic's back-up striker.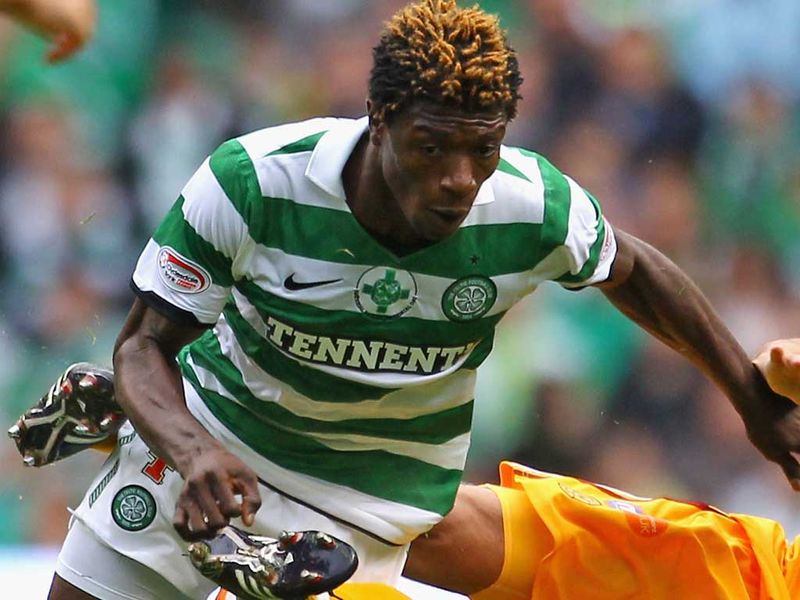 "Celtic's record with signing forwards in the last decade has been patchy at best. For every Gary Hooper, there have been several like Mo Bangura and Stefan Scepovic. Even talented players like Teemu Pukki never showed their best in a green and white jersey," Commons noted.
"So I can understand the concern among supporters when a success story like Giorgos Giakoumakis seems set to leave the club when there are no guarantees if the players who've been suggested as replacements will fill his boots. Listen, I'm also a fan of the Greek. He only really played half a season last year and he ended up as the Premiership's joint top scorer.
"Give him a run in the team and his confidence would grow to the point where he'd easily score 25 goals a season. His only problem is that he's not Kyogo Furuhashi the player who Ange Postecoglou clearly sees as his No 1 striker.
"And no matter what Giakoumakis does, it's clear that he's always going to be playing second fiddle to the Japanese forward. I'm sure money does come into it but, at 28, Giakoumakis will feel he should be starting every week.
"Assuming Giakoumakis does leave for Japan this week, there's a huge pressure on the manager to recruit an adequate replacement. Everything he's done in the transfer market since coming to Glasgow suggests he'll do just that. But I can still appreciate fans being anxious until they see Giakoumakis' replacement in the flesh."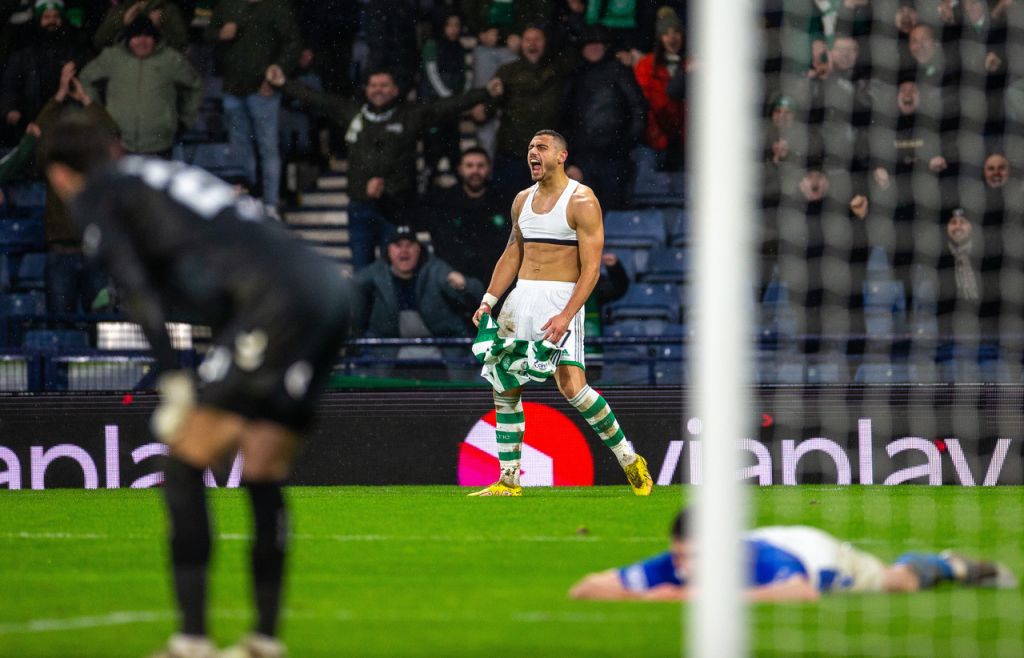 Commons makes some fair points, and his concerns will no doubt be matched by many supporters who would have been more than happy to see out this season at least with the exceptional Kyogo as first pick and a predatory penalty box finisher in Giakoumakis as a reliable back up. And had Celtic been shopping during Kris Commons time with Celtic I'd likely have shared his concerns.
Yet the times have been a changing at Celtic ever since Ange Postecoglou set about dragging Celtic into this century. It is hard to think of too many Ange signings who haven't contributed to Celtic's incredible success and few who have been an outright failure. In short Scepovic and Bangura would have had their show reels left on the cutting room floor had Ange's eye for a player and nose for attitude been directing the Celtic movie at the time.
It's fair to say a modernisation of Celtic's approach to recruitment has taken place in the last 18 months or so, and it's not simply the standard of footballer we have attracted to the club that makes me feel a tad more comfortable than Kris Commons does when it comes to Celtic signing a replacement for Giakoumakis. It's the character of the signings as much as their ability on the park that allowed an eyebrow to be raised when an exit was first mooted, only to quickly be followed by a shrug of the shoulders. And I mean that in no disrespectful way to GG. Instead, I understand both sides of the coin.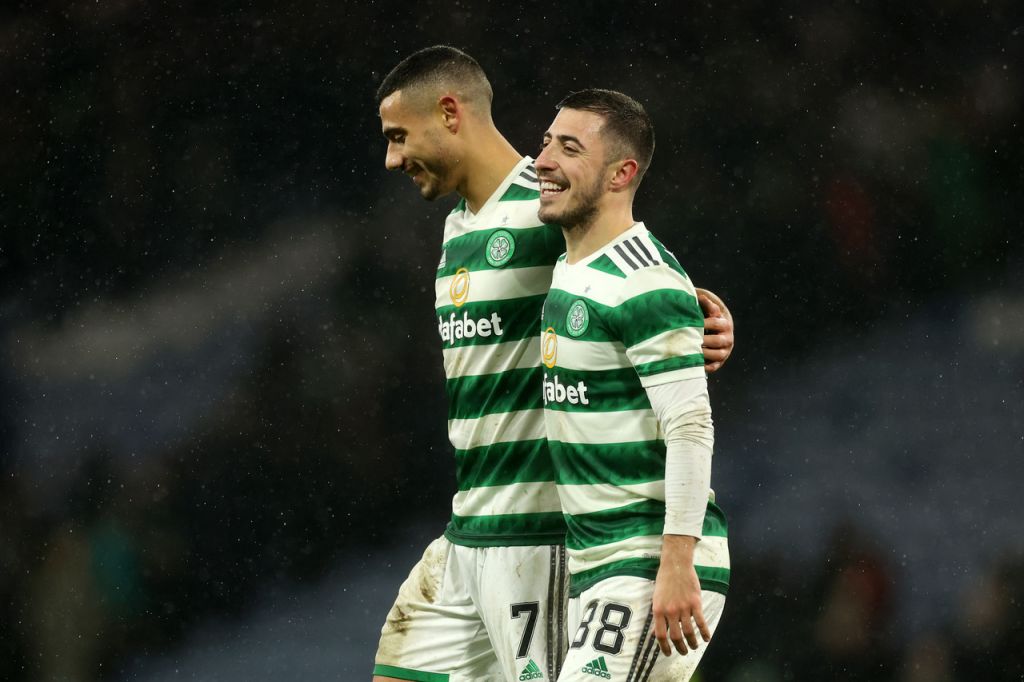 Giakoumakis isn't playing as often as he'd like, and as a player with international aspirations it is vital he plays most weeks and starts the majority of those games. As he's not getting that at Celtic it's entirely reasonable, he'd consider alternative options.
Money will no doubt have played a part, however, if Celtic thought GG was worth a hefty pay rise, I'm sure – if Ange had agreed – such a deal would have been done. It seems clear therefore that Postecoglou feels such money, be it from transfer fees and the aggressive player trading the Celtic boss forewarned us all of, or the wages Giakoumakis felt he was worthy of can be better spent.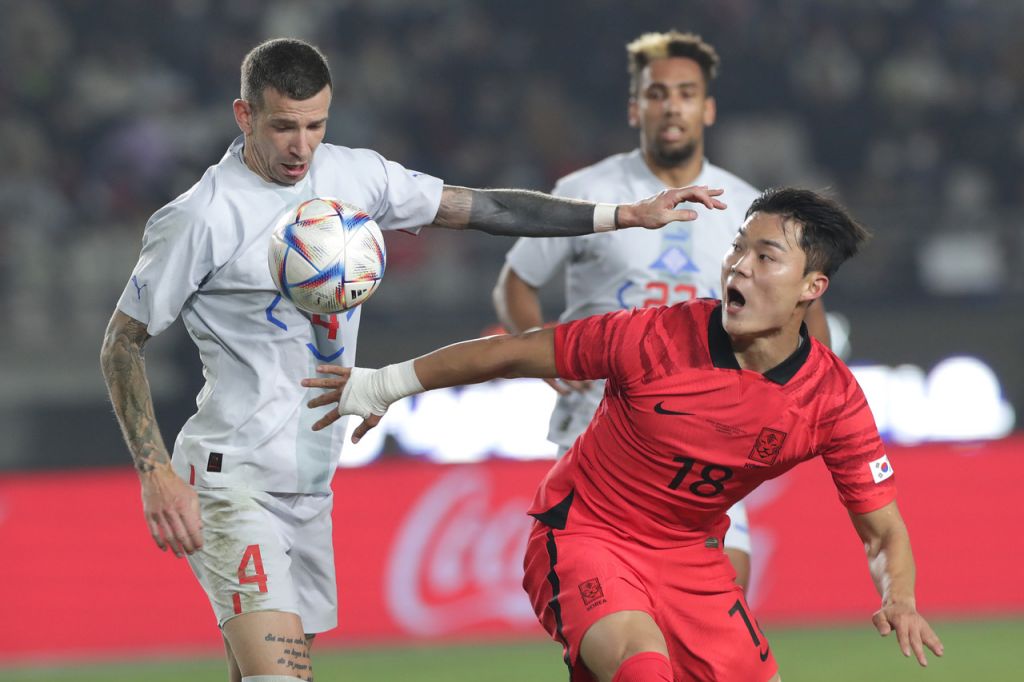 Suwon Bluewings Hyeon-Gyu Oh appears to be on the verge of becoming that Giakoumakis replacement, and from watching his online clips he looks a promising talent. There are no guarantees with any player, particularly one coming the distance he will to join Celtic, that Oh will hit the ground running in Glasgow, but you can certainly see a player in the Korean striker who has an abundance of talent and has the promise of further improvement to come.
Oh appears to be a well-coached kid, a grafter of a striker, and one who takes up good positions, protects the ball superbly and brings others into play. Admittedly he has a slightly laboured first touch on occasions, and although perhaps not looking quite so natural in his finishing as Giakoumakis, he has clearly had it drilled into his style of play how to carry a football and the areas of the penalty box he'll be expected to hit when he's not in posession. If Oh continues that approach at Celtic the goals will follow, as in the likes of Jota, Abada, Hatate and Mooy, the ammunition will be certainly be supplied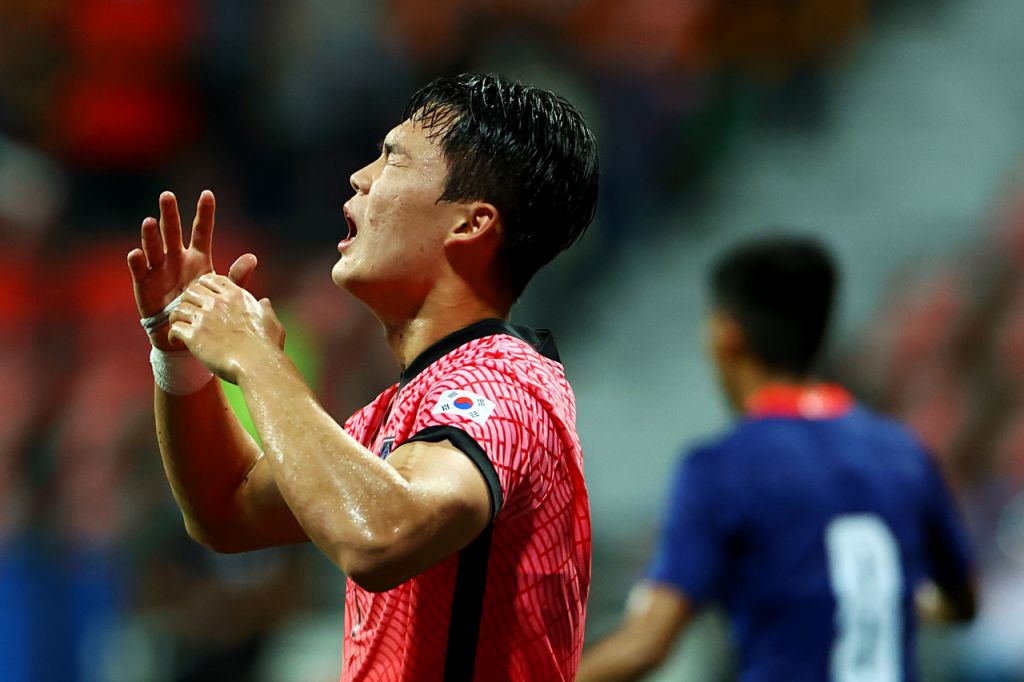 The other advantage of signing Oh is likely to be his all-round game looks a bit more polished than Giakoumakis, and as much as it will be hard to replace the instinctive finishing of GG, the trade off in a player who can hold the ball up and press well as the first line of defence are traits that Giakoumakis arguably lacks a little. As such the signing of Oh may well see another advantage of this deal emerging. Kyogo will have a bona fide challenger to his shirt, and much like the arrival of Bernabei saw an increase in the performances of Greg Taylor, so too could Oh supply the impetus for Kyogo to find even higher levels still.
Had Celtic been signing a Giakoumakis replacement during Kris Commons time at Celtic I'd have had similar concerns as those our former player outlined in his article today – but this is a different era.
This Celtic manager has built up trust in his judgement and constructed a recruitment team who are delivering more often than not. With that in mind I have no fear of Hyeon-Gyu Oh failing to cut the mustard, or indeed the decision to let Giorgos Giakoumakis seek an alternative career path being one we'll all live to regret.
Instead, I'm expecting a further strengthening of an already impressive group of players with this particular trade. And despite what some may across the city may proclaim, that's more down to judgement and planning rather than mere luck.
Niall J