If Shane Duffy has indeed left Celtic, as is reported this afternoon in Scottish Sun, then it brings to a close what was a costly and ill-considered move by whoever really makes the decisions at Celtic under the current Board.
It has to be said that plenty within the support reckoned that Duffy, the then captain of Ireland, would have been a sensational signing, shoring up our defence, dominating the penalty box and making sure that no striker would bully our central defence in this the most crucial of all domestic seasons this century.
And it should also be noted that when Brendan Rodgers arrived at Celtic the two players on his shopping list were Scotty Sinclair, then surplus to requirements at Aston Villa, and Shane Duffy then at Blackburn Rovers and having starred for Ireland at Euros. That alerted Brighton and Celtic lost out on the defender but Rodgers did bring the winger to Celtic. Just imagine if we'd got Duffy and not Sinclair?
A curious point worth noting about Celtic's recent recruitment is that we seem to sign players who would perform well against Celtic rather than for Celtic. Take Duffy and also Patryk Klimala as examples. Sitting deep, defending for their lives with Celtic struggling to break them down, Duffy would excel. Then they's hit Celtic with the sucker punch in the one break away, Klimala uses his pace gets in behind our defence at the half way line and runs in to steal the points.Yet in a Celtic team both players seemed entirely unsuited to playing for the Hoops.
Duffy certainly has had a nightmare in Scotland, where like so many of our players, he's been isolated from family and friends and has not coped at all well with the Scottish game after initially making a decent start in his first few games. He scored a few goals against Ross County and St Mirren but rather than that settling him down and getting into the groove, things went downhill rapidly.
He was not helped at all by the incompetent tactical set-up and weaknesses in the full-back positions that were continually exploited by shrewder opponents. For example Jeremie Frimpong was frequently found wanting in his defensive duties and would often be way out of position up the park, leaving Duffy to try to cover. Think back to the dreadful team performance against Sparta Prague at Celtic Park – a result and performance that should have been the end for the management team.
Duffy was also subjected to racial and sectarian abuse – as an Irishman playing for Celtic it's sadly not an unusual occurrence, and he was also trolled over the loss of his father, who had a huge influence on Shane both as a person and as a footballer. The lowest of the low these people.
It's unlikely that Shane will be part of the first team plans at Brighton – that was probably decided ahead of his move to Celtic and you have to congratulate the Premier League side for their shrewd business skills, getting a £2m loan fee from Celtic with the then Scottish Champions also paying his entire Premier League wages.
Indeed the money that these loan signings were on was way beyond what the Celtic stalwarts such as McGregor, Ajer, Christie and Edouard were on and this almost certainly caused friction inside the Celtic dressing room – again a consideration for the football department decision makers that was also overlooked.
The reported 'injury' that rules him out of the two remaining games against St Johnstone and Hibs allows the player to leave Glasgow early. There was no real benefit in keeping him here or involving him in these games.
Duffy is still only 29 and as a defender he has time to find his form, perhaps in the English Championship and try to get back into the Ireland side. He's a Celtic supporter wanted to live the dream but despite giving all he had to offer it turned into a nightmare.
Best of luck to you Shane, and remember to Keep The Faith, HH big man.
Shane Duffy

I know he's getting a lot of flak BUT I think the bigger problem was the coaches, tactics and strategy. He was poor but started very well.

He still tried to give his all which I respect, but agree it was a failed move.

Wish him all the best. pic.twitter.com/nOj5j9Y6Us

— JoeBloggsCity (@joebloggscity) May 6, 2021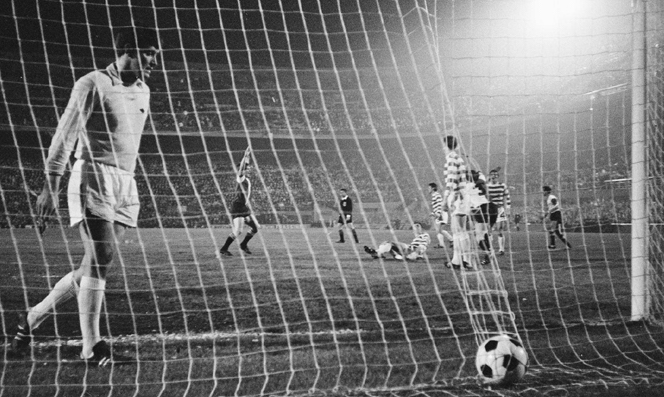 Saddest day of my Celtic supporting life…. pic.twitter.com/7qLz3VQX6r

— Peter Marshall (@pmarsh226) May 6, 2021
Order a signed copy below...