'Infurabevvy', rebel songs and an outstanding 'alternative education' on the Phil Coles buses, was Part 2 of Mike Maher's three part look at his early memories of following Celtic home and away as the team started to put together 9 league wins in a row. We published the second part of the story last night – you can catch up HERE and the link to part 1 is below too.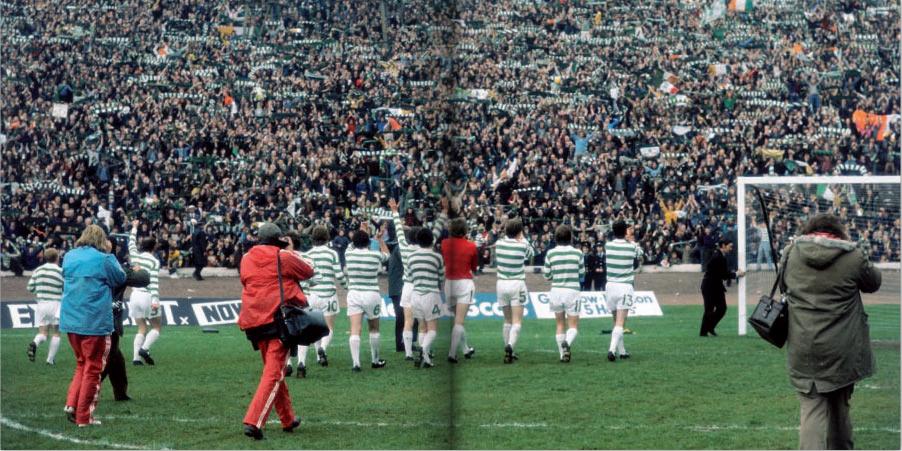 It was on the journey back that I was really struck by the impact of the travelling Celtic support…read Part 1 of Mike Maher's brilliant insightful account of supporting Celtic home and away by traveling on the Celtic supporters buses.
Mike Maher now lives in New Zealand. He faithfully followed Celtic home and away during the 9IAR years. Over these three articles Mike tells us what it was like supporting the club during these glory years. What follows is a truly wonderful account. You can almost hear the songs being sung on those supporters buses in the 60s and 70. This is the concluding part of the story, sit back and enjoy!
Much as I enjoyed the away trips on the buses I had to change my travelling method over the last few years of "9 in a row". I was never much of a footballer myself but I did enjoy playing the game. However I had always preferred watching but then came the chance to do both. I got involved with a team in the Strathclyde Civil Service League. I was not a Civil Servant, nor indeed were most of my team mates but that did not matter. And as the games were mostly in the greater Glasgow area with 10am kick offs there was plenty of time to play and still get to see the Celtic. However it could be a rush to get back in time for the Supporters bus for some away games so a group of us decided to start our own "car club".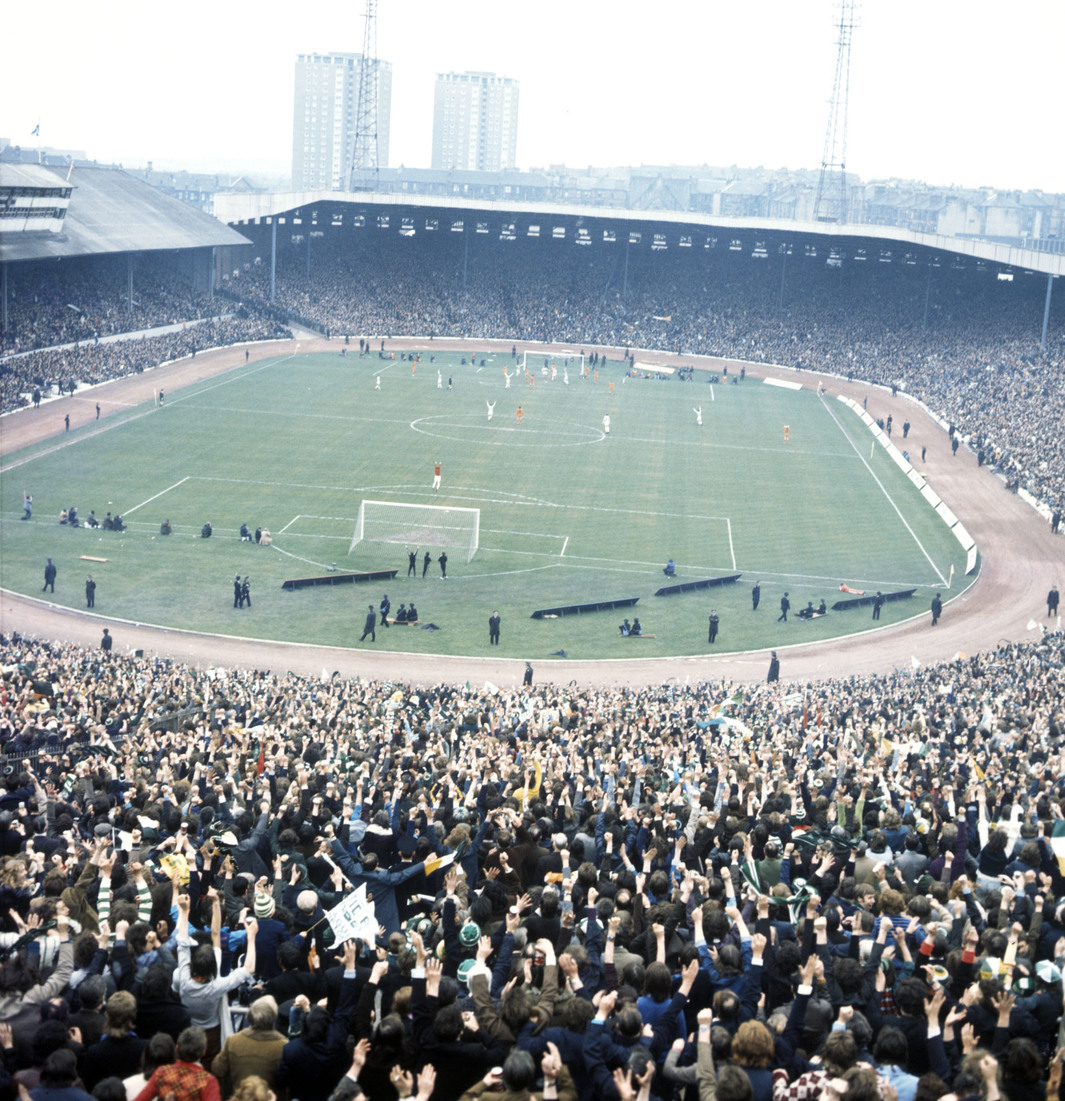 There were 5 of us with access to 3 cars. A few weeks before the start of the season we would meet in the back room of Yogi's Bar armed with the Fixture List and the AA Road Guide for Scotland. The games against Rangers and Aberdeen were excluded from our plans. No one was keen to drive all the way to Pittodrie and back without the chance to have a few pints, and safety in numbers was the slogan for games at Ibrox.
So for those 2 fixtures we would use a Supporters Bus. The remaining away games were split between the 3 cars. We divided the games as evenly as we could from a mileage point of view so that, for example whoever drove to Dens Park would not need to drive to Tannadice or Muirton. A calculation of the total mileage was made along with petrol costs estimates and we finally would arrive at a figure that each person would pay at each trip irrespective of the length of an individual journey. So the cost was the same whether the game was at Perth or Paisley, Kirkcaldy or Kilmarnock.
Travelling by car meant we could be more flexible in departure and return times. In those days there were 18 teams in the top division and each away ground was visited only once. Also there were occasional trips to places like Ayr, Cowdenbeath, and Methil when the local teams found themselves in the top division. We enjoyed the travelling and one of the regrets we had was that Celtic rarely travelled in the Scottish Cup as we would have fancied a day out at the likes of Brechin or Berwick. (As an aside – during Celtic's nine in a row years we played 25 Scottish Cup games excluding Semis and Finals. On 20 occasions Celtic were drawn at home. 2 of those away games (Dens Park and Tynecastle) were in 1965/66 and the furthest away game after that was at Fir Park in 1972/73. The only other away games were at Firhill and Shawfield in 1968/69 meaning that for 6 consecutive seasons Celtic did not play a Scottish Cup tie outside Glasgow.)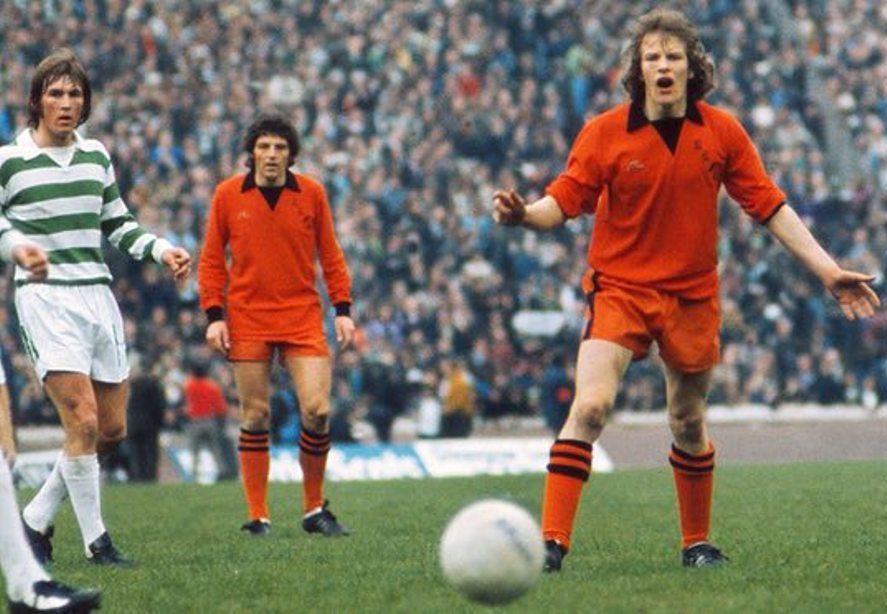 However that was a minor disappointment as we had great times on our travels around the country. As well as the game to enjoy we had the opportunity to refresh ourselves in various hostelries. For some reason one of our favourite haunts was the St Johns Toun Tavern in Perth which was often the post-match venue for games in the Tayside area. We would grab fish suppers from the chip shop across the road and eat them in the pub while watching TV. Then into the back room for a few games of darts or dominoes. Of course there was always some negotiating to be done between the driver for the day and the passengers. Invariably the driver would suggest a quick pint and then head back home so he could dump the car and have a few beers himself. The passengers however would always suggest there was time for the famous "just one more" which was never one of course. Everyone appreciated the need for compromise though as a driver one week would be a passenger the next and vice versa.
Not all trips went smoothly. One day on the way to Easter Road that day's driver, Gerry Murphy, announced that after the game he was intending to visit an aunt in Penicuick. We were invited too but for some reason tea at Gerry's relations did not have the same appeal as a night in Rose Street so we opted to stay in the capital. Arrangements were made to meet at an agreed spot at 10pm. However we were to discover that the agreed spot was not the same for both parties.
By 10.30pm the four of us standing at the corner of Hanover Street were beginning to consider Gerry might not be appearing. No mobile phones in those days to contact him with. And at that time no "plastic money cards" either. As we had assumed a lift home virtually all our money had gone to boost the shares of Scottish and Newcastle Breweries so we did not have enough for train fares. Possibly it was the effect of the beer but we were not feeling too concerned and our optimism was rewarded at almost literally the 11th hour when Tom Tumilty strolled round the corner.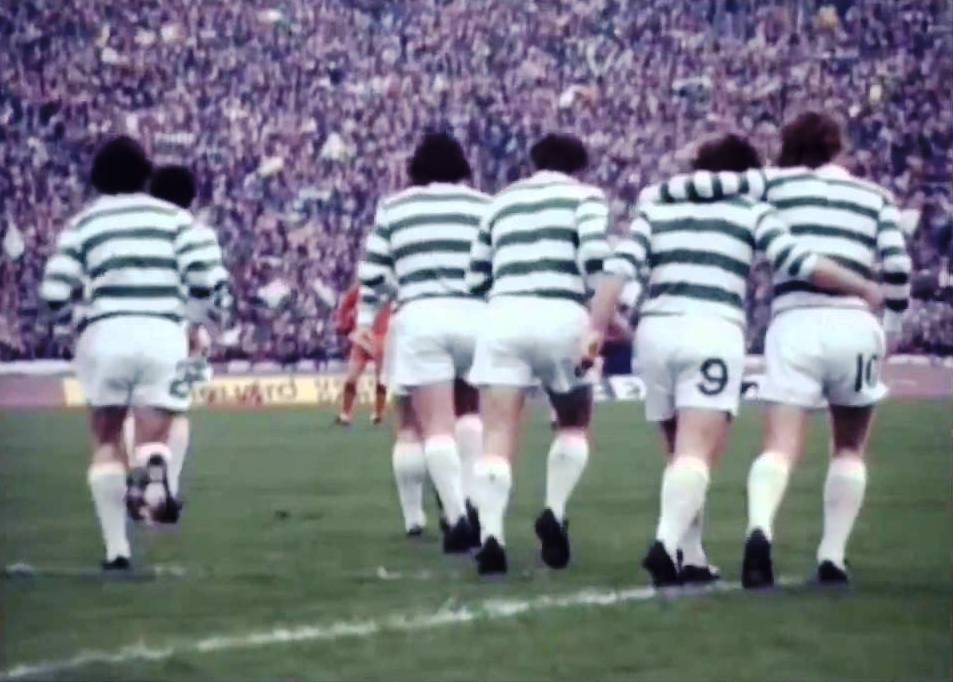 I had not seen Tom since the last year at school. He had been a reasonably regular member of our group that went to the games in those days but on this occasion he had not been at Easter Road but instead had gone to the Scotland V Ireland rugby game at Murrayfield that afternoon with a couple of University mates. At first I was puzzled. I did not think many people in Shawhead could spell rugby never mind know the rules.
I presumed he was studying to be a lawyer or accountant and was getting involved in things that would help his career. No matter. Rugby people were meant to be better off than football people. Not only had that but better organised too. Tom and his mates had return train tickets and some spare cash. Between the seven of us we managed to scrape up the fares so that would not be stranded in Edinburgh. The next week Gerry pleaded his innocence saying he was at the agreed pick up spot. However as there were 4 of us and only 1 of him the vote went against him and fines in the shape of several rounds of drinks were imposed!
By the time season 1973/74 came along Celtic were in a sense beginning to pay a price for their dominance of Scottish football. Crowds were dropping and I certainly noticed a difference in attitude among many of the guys I knew. Some who had been regular attenders in previous seasons were now picking and choosing games.
Apart from the Rangers game which had a 55,000 crowd only the visit of Dundee brought a crowd of over 35,000 to Parkhead. (That game against the Dens Park side was Celtic's first ever Sunday League match and that novelty probably helped swell the gate to 40,000).
Some games did not even attract 20,000 as despite the challenge from a good Hibs side there was a feeling of inevitability about the title coming to Parkhead. Away crowds were still reasonable and we could always fill our car although it was not always with the same personnel.
The Scottish Cup final probably summed up my feelings that season.
It was against Dundee Utd who were not yet the threat they would become a few years later. Only 76,000 were at the game. My first experience of a Celtic Cup final crowd of under 100,000. Celtic were 2 up after the first 24 minutes and the game was never in doubt. Boredom set in on the terracing and after some bottles were thrown near us the police came in to arrest the first couple they could grab without worrying too much about their likely guilt.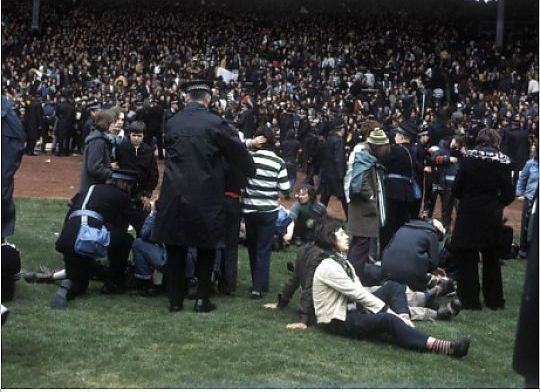 That summer I had another new experience – watching Scotland participate in the World Cup finals. Maybe it was watching that that made me think of life away from Scotland but when I saw an advert in the company bulletin board looking for people who would be interested in working in our offices at the other end of the world I applied. After interviews I was successful and I realised I would soon be no longer travelling with my friends following the Bhoys. As I was to discover it was certainly not the end of my time supporting Celtic but for the time being it was no longer a case of being on the one road but the road to God knows where.