LEIGH GRIFFITHS is certainly up there with the group of Celtic players who have endured a frustrating season. Remarkably only Scott Sinclair has made double figures in Premiership goals this season – he has scored 10 – so Celtic's three main strikers haven't reached that very modest target.
Realistically we could have expected Griffiths, Moussa Dembele and Odsonne Edouard – who yesterday expressed his wish to stay at Celtic – all to have got into double figures, but it has been that type of season with injuries really hampering the squad.
Griffiths has been particularly unlucky. After curing his troublesome calf problem via a specialist in London, he was then hospitalised with an infection and tonsillitis which has ruled him out of the last few games.
He should be ready to play some part in the Scottish Cup Final though and by that time could have committed to Celtic by signing a long term contract extension.
"I'm still a bit under the weather," Griffiths admitted, which will probably mean that he won't be starting tomorrow but could make the bench.
"But I've been given medicine from the hospital to take and I'm sure it will pass.
"There are only a couple of games still to go, and then I can have a proper rest.
"I didn't even feel rough. I don't know what it was. I think it was just a really bad infection.
"It was taking its toll, and that's when the doc called me and told me to get to a hospital, and I was admitted overnight.
"They did various tests on me, but they came back all clear, and I just wanted to get out so I could return to training and playing.
"It all really affected my energy levels, though, and I still feel physically weak.
"I also lost a lot of weight, and I'm finding normal training sessions a bit hard."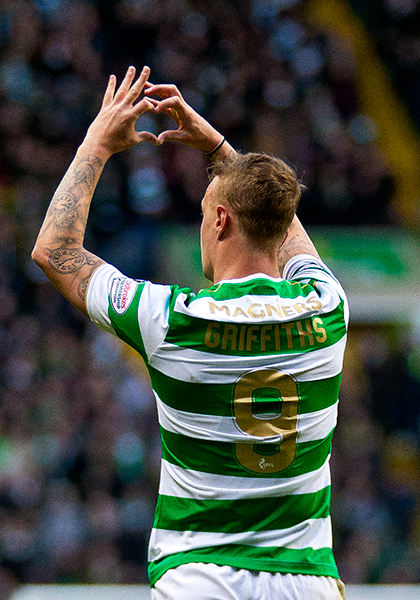 Griffiths is set to become the latest Celtic star to commit his future to the club by signing a new deal that effectively will make him a Celt for life, like his mate Broony. On the new contract he had this to report:
"Things are still ongoing. I'm hoping there will be a bit of news before the season is out. I am not sweating over it. I'm still looking to commit my long-term future to Celtic, but these things are never easy, it takes time.
"We need to iron out every detail, but I'm hoping it will be done before the season is out.
"I'm happy with my football here. When I am playing and scoring goals there is no place I'd rather be."
Griffiths also hit out at the zombie trolls who this week took to social media to claim that the Scotland number 9 had actually failed a drugs test.
"It was madness, what I was reading. I had to laugh at the stuff people try to make up, but it's not nice for my family to see. They all read that nonsense and it's disgusting, some of it," Leigh said.
"The people who put this out there, that's their life. If it makes them happy putting out rumours and it's what they want to do…I prefer to ignore what they're saying and concentrate on the real world.
"These people are sad individuals. They don't see the light of day; they just sit behind computers or mobile phones and try and make up rubbish to disrupt other people's lives.
"I've learned to grow a pair and just ignore them, but I had to say something on this occasion when there are rumours going around that I've failed a drug test and it's being swept under the carpet then I have to come out and say something because if I sit in silence then that lie gathers more and more momentum.
"I felt I had to put this to bed so that it was quashed and nobody would speak about it again."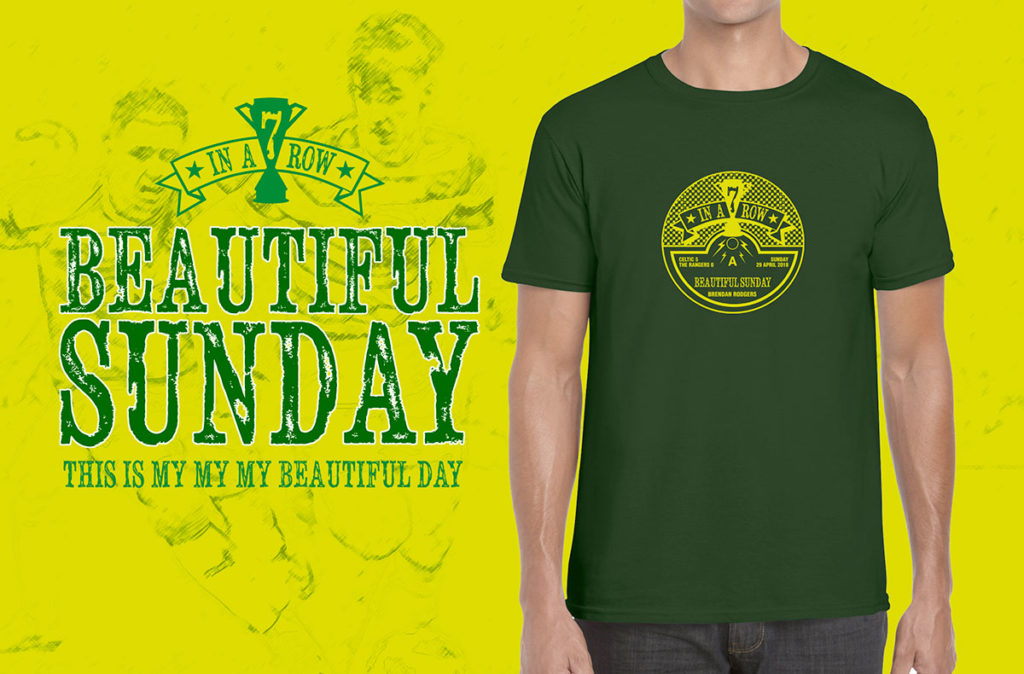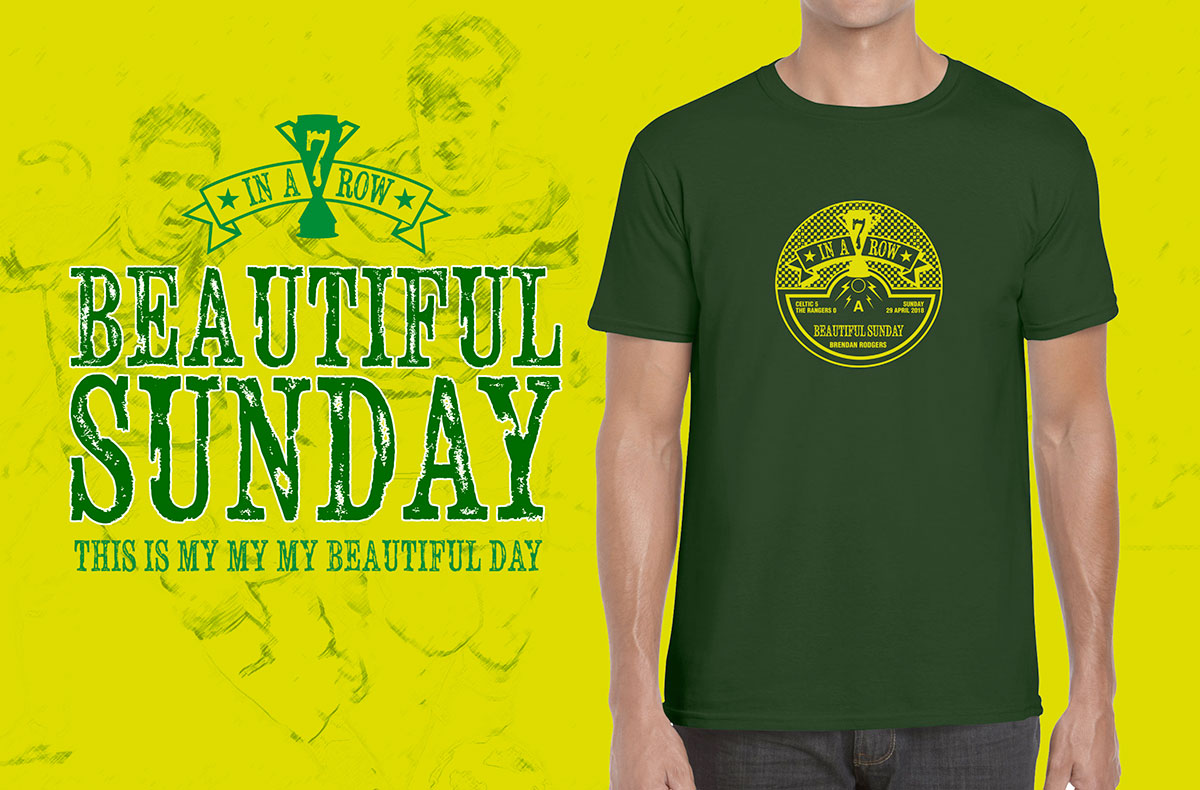 WATCH AND VOTE
Watch the video of this Celtic win over Rangers and tell us if you agree with Jim Craig who reckons the Rangers goal was NOT an own goal by him, then vote below…
 Loading ...
NEW! THE CELTIC STAR PODCAST featuring John Paul Taylor, Celtic SLO…