Willie Wallace won his first senior medal on the very day I started my broadcasting career. It was the 27 October 1962. While I was embroiled in trying to make sense of a lower division game at Douglas Park Hamilton, on that pleasant afternoon he was treading the light fantastic at Hampden Park, in an excellent Hearts side, to lead them to their fourth Scottish League Cup trophy.
To this day I still wonder if he experienced some of the tension I felt, which had nothing to do with our totally different challenges that football represented for us that day, but which stemmed from what was happening in the rest of the world.
How could anybody, including a fit athlete and prolific goal-scorer like Willie, not be affected, even heading for a cup-final, by the headlines in newspapers which declared that a nuclear war could be imminent as American warships were heading to intercept Russian merchant ships on the high-seas, carrying missiles?
Such a challenge would amount to an act of aggression, the Russian leader Khrushchev had stated. That Saturday represented the scary nadir of the Cuban missile crisis.
Willie, me and the rest of the world, did survive though and one of the joys of that survival was to be in Lisbon five years later to watch him trot out in green and white as a fully-fledged member of that troupe of skilled performers, now colloquially known as the Lisbon Lions.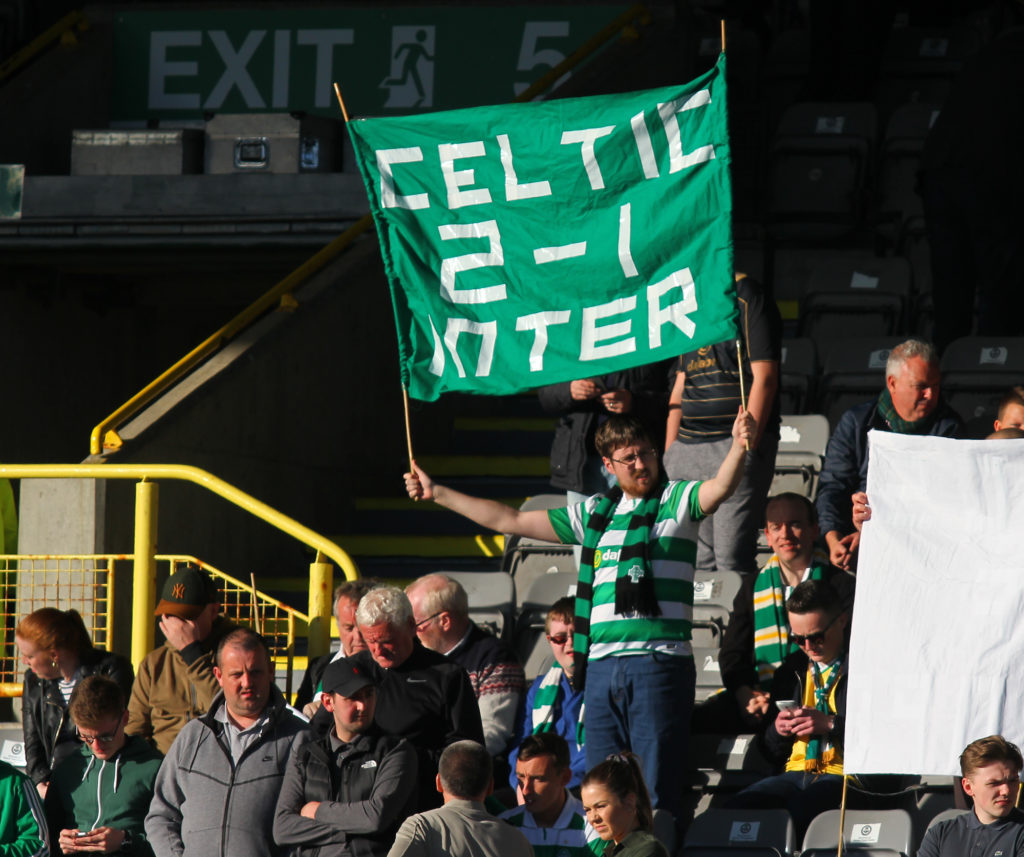 His progress from success at Hearts to the ultimate platform of European football, combines elements of fairy-story, brilliant effort and even a healthy dose of serendipity. Before that fateful Saturday in 1962 I had seen him play in the occasional league game for Hearts and was struck by his pace and that clean finishing style which at times made the difficult seem ridiculously simple and accounted for him being Hearts top scorer in the first four seasons after his signing from Raith Rovers in 1961. But having said that, he did not immediately leave an impression on the mind then of somebody who would fit regularly into the finest club team we have ever seen in Scotland.
He seemed to me at that time a highly professional club player who lent the distinct impression he was enjoying his football and could be around Tynecastle for years, even though rumours abounded that Rangers were interested in him.
But at that time when Rangers were in ascendency in Scotland almost any player was linked with them. So I did not give it much of a passing thought although some in the media continued to conjecture about Rangers. So when an announcement came from Celtic Park in 1966 that Jock Stein had scooped the striker up and carried him off ,like young Lochinvar did his betrothed, we were set back on our heels.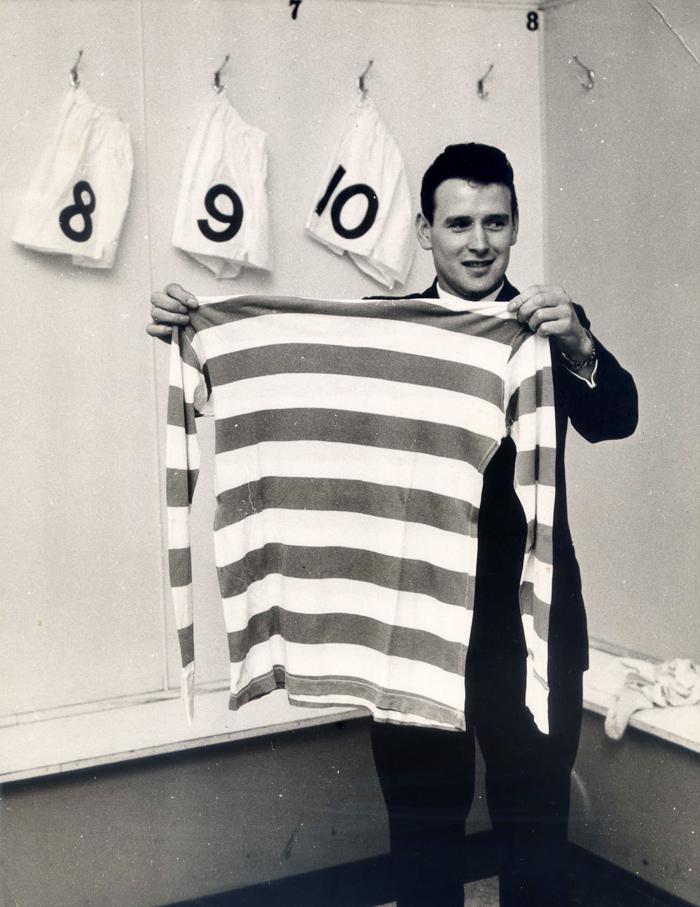 Why Wallace? What did Stein have in mind? That was the refrain amongst my colleagues, some of whom obviously had been disappointed that he had not eventually ended up at Ibrox.
Now through the succeeding years a rightful perception grew that Jock Stein would frequently upstage Rangers, and ultimately embarrass them by either nipping in first to sign a player which everyone had suggested was Ibrox bound, or so panic them that they would go out and be forced to buy a player after hearing of the so-called Stein interest. And of course as one of the most cunning of managers of all time, he did play that political game .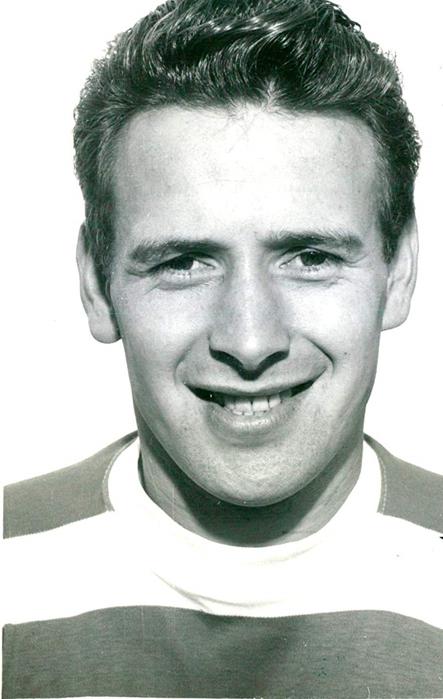 But this Wallace signing was in the earliest stages of the Stein era , long before the political adroitness of the big man reached full flow. Despite, in retrospect, many thinking this was simply a snatch from Ibrox, it was just the purchase of an asset which Stein guessed would pay dividends.
It is said he remarked to a friend on the day the transfer was completed that he had signed a whole forward line. That was certainly true, because the image I have of the pre-Celtic days at Tynecastle, was not of somebody stuck through the middle but of a fluency and speed that saw him roam right across the Hearts forward line.
And let us recall that the manager who took him to Tynecastle, the famous Tommy Walker, might have looked and sounded like a merchant-banker from Charlotte Square but obviously saw in Wallace the need for flexibility in a modern approach, and that the Hearts manager was of the same mind-set as Stein about the value of such a versatile player.
However, there is one game which comes distinctly to mind, where I witnessed him displaying abject misery on the field along with the others in maroon. It was on the afternoon of 24 April 1965. It was the day Jock Stein was to win his first managerial trophy for Celtic in their 3-2 victory over Dunfermline at Hampden in the Scottish Cup Final.
On the other side of the country in Edinburgh the league championship was at stake. All Hearts required to do that day was draw with Kilmarnock and the title would be theirs for the third time since the end of the war. They were hot favourites to do so, which is why Tynecastle was filled to capacity. As a fledgling broadcaster I was very fortunate to end up with this title decider, for the senior commentator at the time George Davidson was covering the Scottish Cup Final at Hampden. What I did not realise was that in the old shed at Tynecastle they had pillars which obstructed the views of both cameramen and commentator which made my task even harder than I had envisaged.
But it did not blot out entirely the reason why Hearts failed. They froze. And they were playing against a side which was well organised in defence and led on the field by a great defender in Frank Beattie, and from the sidelines by Willie Waddell who framed his philosophy on solid defending and robust play.
So Willie Wallace was like the rest of his colleagues that day. They all looked like they were chasing shadows as I recollect , as they went down 2-0. The problem for him on that afternoon, was that he was a marked man and simply could not get the right service. That free-running which I had seen previously never really surfaced. So in terms of public focus, both he and Hearts seemed to disappear off the scene after that day and in fact the club were never to win the league again.
What might have eluded the attention of the press in the West of Scotland, obsessed as they truly are with selling the Old Firm to their public, was that Willie had seen service in European football as Hearts had played in both the European and Fairs Cups. He had even played against Inter-Milan managed by a new lad called Helenio Herrera.
All that would have been noted by Jock Stein when he came to prepare for the future after that Scottish Cup victory in 1965. Of course he would have had to hand the bare statistics which reflected the potential he was taking on. Wallace before he left Tynecastle had scored an incredible 91 goals. But there were others around who were potential goalscorers as well as Willie. In other words the new man at Celtic Park could have gone in many directions for recruitment. It is here that serendipity conceivably played a significant part.
Something occurred on a foreign field which led to circumstances that by accident turned out to have a pleasant outcome for Willie Wallace and perhaps an even significant one for Jock Stein. It was when Jim Craig was sent off in Celtic's game against Dinamo Kiev on 26 January in the European Cup Winner's second-leg tie. Craig was kicked by his opponent and retaliated by giving the Dinamo player a mouthful. To his astonishment he was sent off .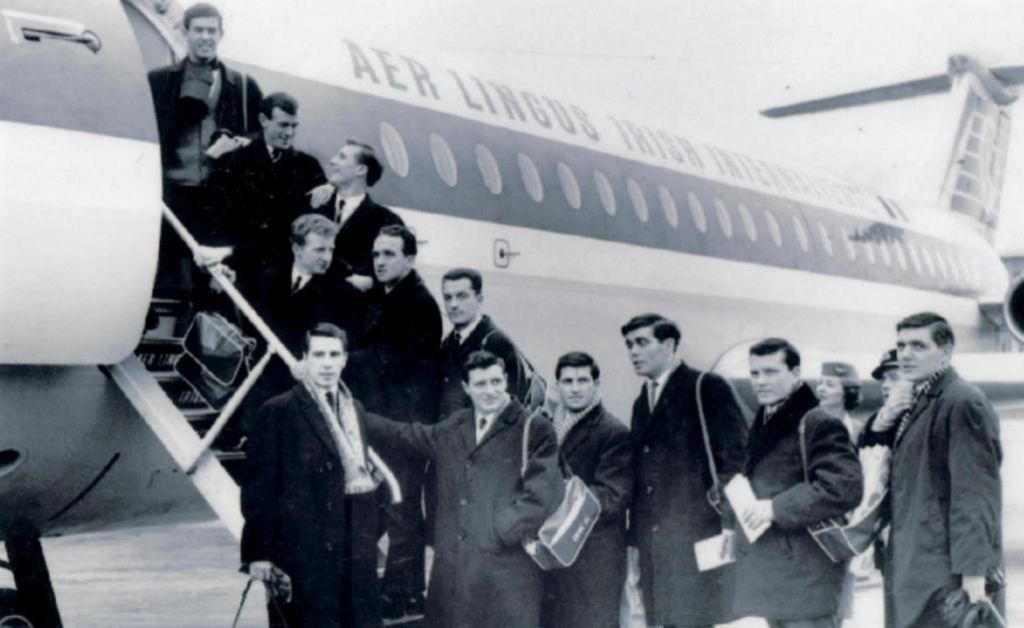 Jock Stein asked him to apologise to the chairman Bob Kelly who demanded the highest standards of his players and regarded a sending-off , particularly in Europe, as a stain on the club's record. As Craig felt he had done no wrong he refused to apologise. Three days later after a horrendous and delayed journey back to Glasgow and incredibly a training session at Celtic Park at eleven o'clock on the Friday night they travelled to Tynecastle the following day to take on Hearts. To his astonishment Craig was dropped, on the instructions of Bob Kelly, Billy McNeill was shunted to right-back with the late John Cushley moving into his position at centre-half.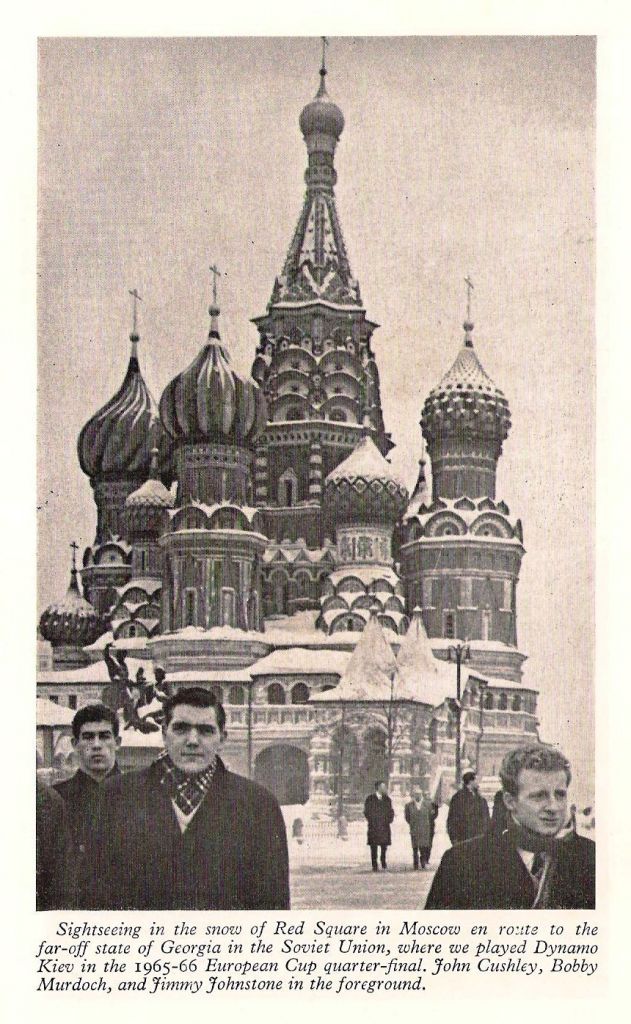 And for a head-start Hearts lost George Miller who was stretched off after only five minutes. Celtic were therefore playing against ten men for the rest of the game. But Hearts real asset was up front. For Willie Wallace tore the tired, re-arranged Celtic defence apart even though in the early stages of the game one of Scotland's famous football journalists, Rex Kingsley wrote, 'It looked as if Hearts could only get into an attacking picture by bribery.'
Willie changed all of that. Cushley was no match for the whippet-like speed and swivelling abilities of the Hearts striker. Rex described Willie's first goal in terms which remind you of the later rubric Braveheart ,when he wrote of his strike in the 36th minute, ' William Wallace lifted up his sword.' What in fact he had done was bring down a high cross from right-winger Johnny Hamilton, outwit Cushley, cut in between Billy McNeill and John Clark before slamming the ball behind Ronnie Simpson.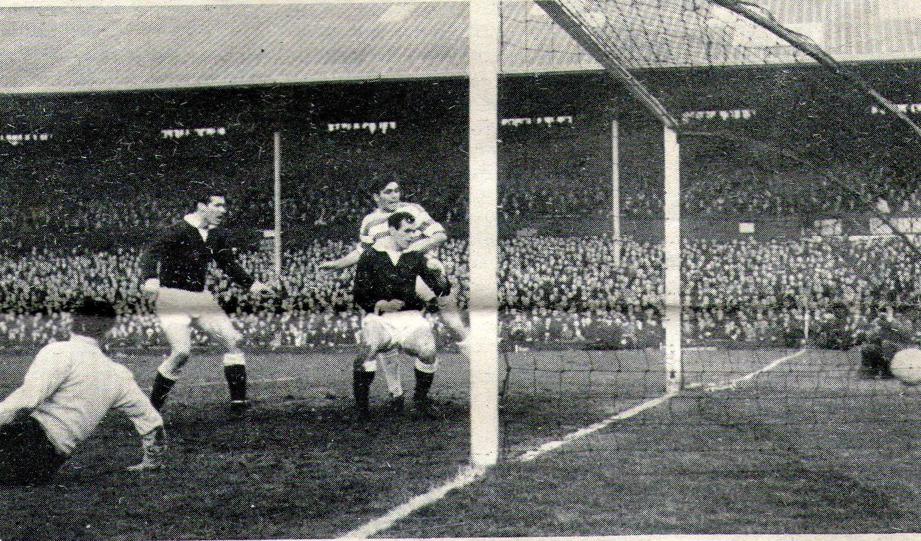 After John Hughes had equalised Willie again eluded Cushley to score a second and just before the end with the score standing at 3-2 in Hearts favour Willie hit an upright with a shot which denied him a hat-trick. It was a virtuoso performance.
In fact it was one of his finest at Tynecastle and could hardly be ignored. This was more than looking at the statistics of the player, which was easy enough for anyone to do, this was the real thing, the action of a man who had given an unwitting audition to the eager eyes of a certain manager.
Now think of the sequence of events. Had Jim Craig not sworn at an opponent on a foreign field, had the chairman not taken umbrage at the sending off, had he not been dropped as a result, had Billy McNeill not been moved to a position he did not relish, had the players not had a cruel energy-sapping nightmarish journey back from the Ukraine and been on their knees, that game might have worked out differently and Willie might not have been so prominent.
But that afternoon resolved any doubts in Stein's mind about the player and, incidentally, led to an internal change at Celtic Park which with the backing of Desmond White gave Stein complete control of team matters without any interference in the future from the chairman, as in the Craig issue.
I have to say I cannot recall the first game Willie played in a Celtic jersey after that. But I do remember well the first season there for him and the complete confidence he had in slotting in with mates who eagerly combined with him, as if they had known each other from the school-playground upwards. So now we were quickly realising just how perceptive Stein had been in acquiring him. I observed the goals accruing which are too numerous to identify. But mention Dukla Prague to me and I think of Willie Wallace for two entirely different reasons. It was his first European game for Celtic. And he played his part, both as a scorer and as a team player.
When I went to Celtic Park for the first-leg of that European Cup semi-final on 12 April 1967 it was for a radio commentary, with George Davidson my colleague on the television platform. I felt that I had experienced one of the finest finishes ever seen at Celtic Park in the tie before when I did the television commentary and tried to lift my voice above the clamour in the old Jungle as Billy Mc Neill scored the winning goal in the last seconds of the game against Vojvodina. Could this one against Dukla be any more dramatic than that? Willie Wallace helped provide the answer.
His two goals in the second half are as indelibly fixed in the mind as that Vojvodina winner. Dukla were strong and organised but twice caught out by Willie's alertness. The first one came at 1-1 in the 59th minute. I can still see Tommy Gemmel trying to emulate American football's Hail Mary pass by a long, speculative punt, high into the dark skies, and it falling just beside one of the Dukla defenders, just inside the box, who was utterly surprised by Willie's one touch goal, the ball slipping off the side of his foot passed a stunned goalkeeper.
He was even more stunned 6 minutes later and had to stand rooted to the spot after Bertie Auld cutely sent a quick, short square-pass from a free-kick to Willie just outside the box and again with one touch he swept it past the surprised and unmoving keeper into the net. That did it, 3-1.
But his contribution in the second-leg had an unusual aspect. A myth developed after this match played two weeks later. It was based on the fact that Jock Stein allowed a theory to be developed amongst the press that he had ordered his team to defend. That simply was not the case. As Bobby Lennox reported accurately to me, as well as others, but put succinctly by him, ' If big Jock asked us to defend then I must have missed the team talk.'
What in fact had happened was that Dukla, a very fine side, had played well and the Celtic defending was outstanding, with Billy McNeill playing probably his finest match. Celtic had been forced on to the back-foot and in that respect football instinct took over and it was every man to the pumps, including Willie, who proved in that match what a team player he was. For here was an attacker, if ever there was one, deciding to shadow one of Europe's finest midfield players Masopust, the Dukla captain and effectively negating his famous forward thrusts. He was everywhere with him, as I recollect and Celtic were now on the cusp of a famous achievement on the back of the 0-0 draw.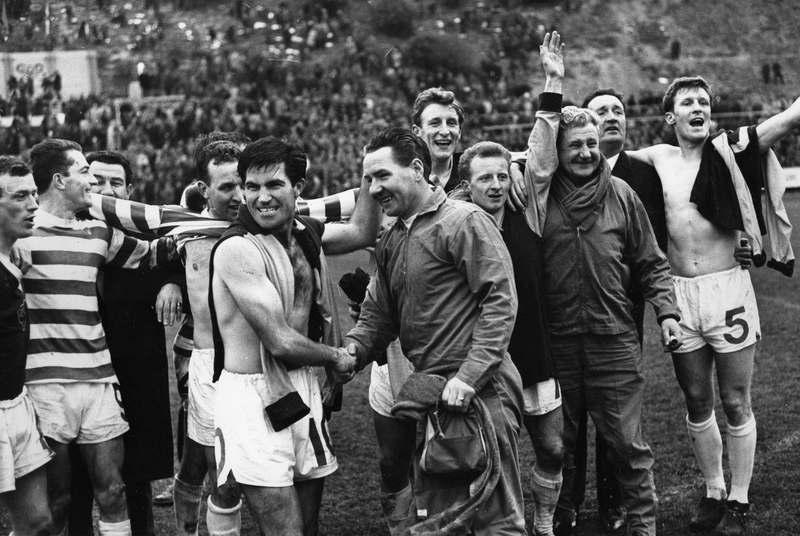 He had more than paid his way to Lisbon and was now part of that proud line of players on the 25th of May 1967 walking into the Estadio Nacional, burnished both by the sun and the optimistic hordes in green and white. The game, the skills employed, the superiority of Celtic, the fight-back, the running qualities of everybody involved and the tumult of victory at the end have been well-documented both by me and many others.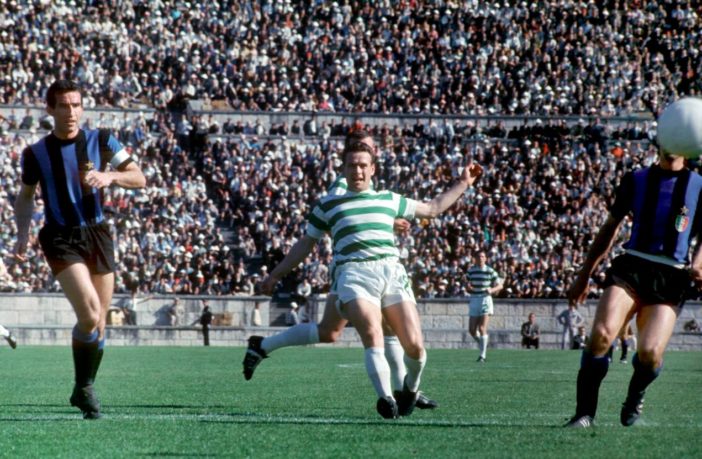 But a strange legacy developed for Willie Wallace personally. Somehow or other he did not seem to flourish in the limelight. He was a modest man, whose nickname Wispy not only described his soft-spoken manner but also was a reflection of his quiet personality.
Others became spokesmen for the team and seemed naturals for the job, in particular the captain Billy McNeill and the irrepressible Bertie Auld. Willie was not cut out for such a role.
It was only natural that he lapped up the adulation like the others, but seemed, all the time to me, to be quite content to let the others sum up the emotions of that fateful day. As a result of that feeling of staying in the background and of course ultimately going off to Australia to live a major part of his life he is not identified with the Lisbon triumph as readily as some of the others, perhaps also because he made a late entry into the European campaign.
But that is only to the general public. To the avid lovers of Celtic he is as treasured and revered as any of the others. Nobody deserved that special place in the sun any more than Willie Wallace.
Archie Macpherson
This was Archie's contribution to Willie Wallace – Heart of a Lion published in 2012.