When you look at all the Celtic players involved with international commitments over the week ahead, the player likely to be impacted most of all looks like being Kris Ajer with Norway.
The Norwegian has firmly established himself as much in his national side as the Celtic team and it's a just reward for some standout performances in the last year or so.
How the big fella didn't pick up the Young Player of the Year was a bit of a head scratcher, but then again defenders and goalkeepers often find they are overlooked when the awards are dished out.
While we've already touched in an earlier article on the four Celts involved on Scotland duty in Russia and against San Marino at Hampden, and the clear scope Steve Clarke has to rest the likes of McGregor, James Forrest and Ryan Christie, (though perhaps Ryan's now self-imposed domestic exile may lessen the need) it is perhaps Kris Ajer who is likely to have the toughest weekend ahead.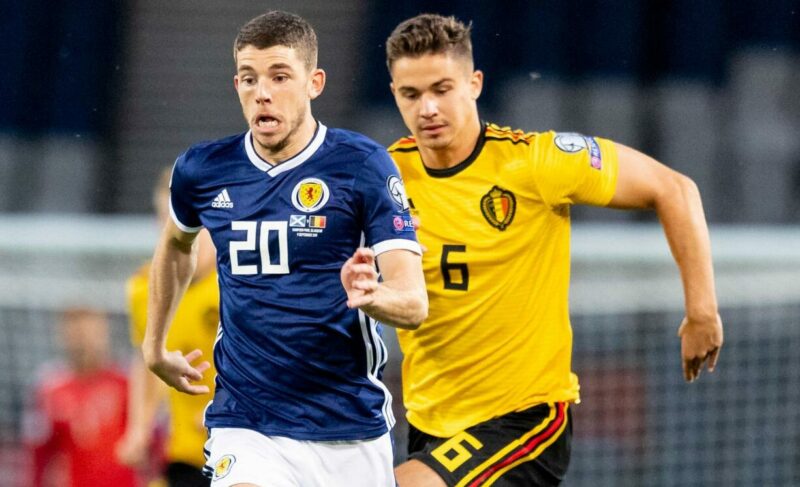 Looking at the Norway's upcoming fixtures there looks little chance of a breather for the Ajer and that's a huge concern for Celtic.
While Greg Taylor for Scotland and Nir Bitton for Israel would actually benefit from playing for their respective nations, having been missing from injury in the case of Bitton or inability to make a breakthrough just yet, in the case of Taylor, that same level of involvement cannot be levelled at Kris Ajer as being in anyway beneficial to Celtic.
Norway face up to a Group F home tie with Spain on Saturday and follow up with an away fixture against Romania on Tuesday night.
Spain appear to unsurprisingly be running away with the group on 18 points with Sweden their nearest challengers on 11 points. The sides below that consist of Romania on 10 points and Ajer's Norway a single point behind the Romanians. All sides have played six games to date. Fine margins indeed.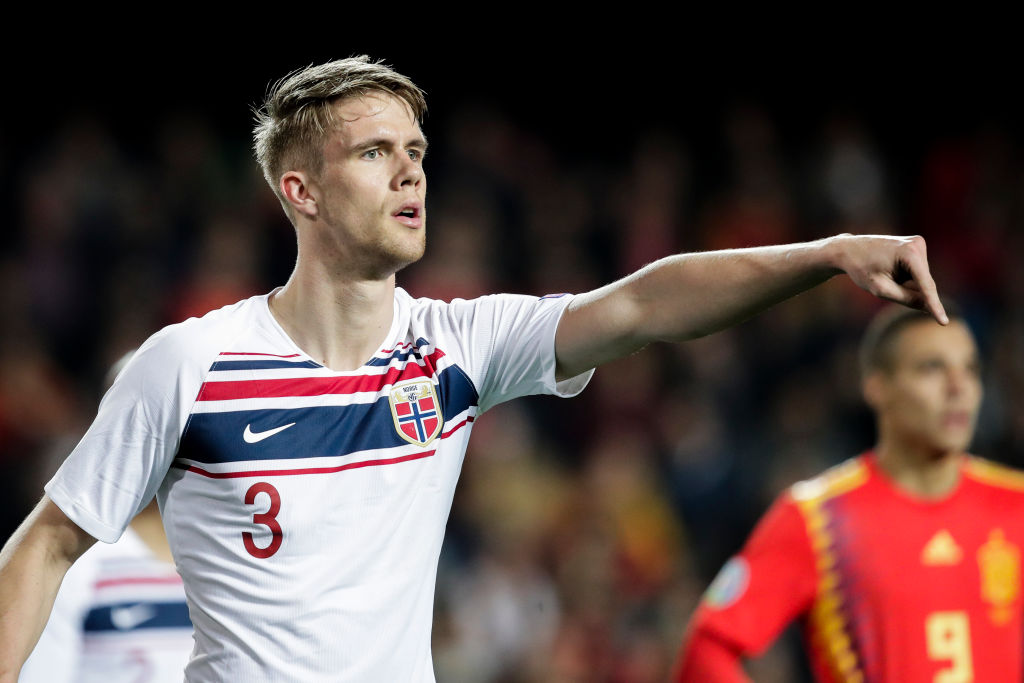 Given Kris is now a mainstay in the Norway side it's very unlikely he's not going to play both games and consecutive 90 minutes, especially when both these encounters are likely to have a massive impact as to whether Norway return to Oslo bang in line for a crack at the Euros, or worst case scenario, out of the running entirely.
The Romanian clash on Tuesday night in particular, on paper at least looks like it will be a full on, fast paced no quarter asked confrontation. There is too much at stake for both sides for that not to be the case.
The worry for me with Kris Ajer is how and when he can get the rest he now evidently needs. Errors have started to creep into his game of late and mainly from a concentration perspective rather than issue of physical tiredness.
Given his strengths are his physicality and power it's easy to forget he's a young man. Ajer is still only playing the opening exchanges of a third season as a centre back, and only the beginning of his second season playing that role in the Celtic first team.  His first season's experience in that position coming on loan at Kilmarnock.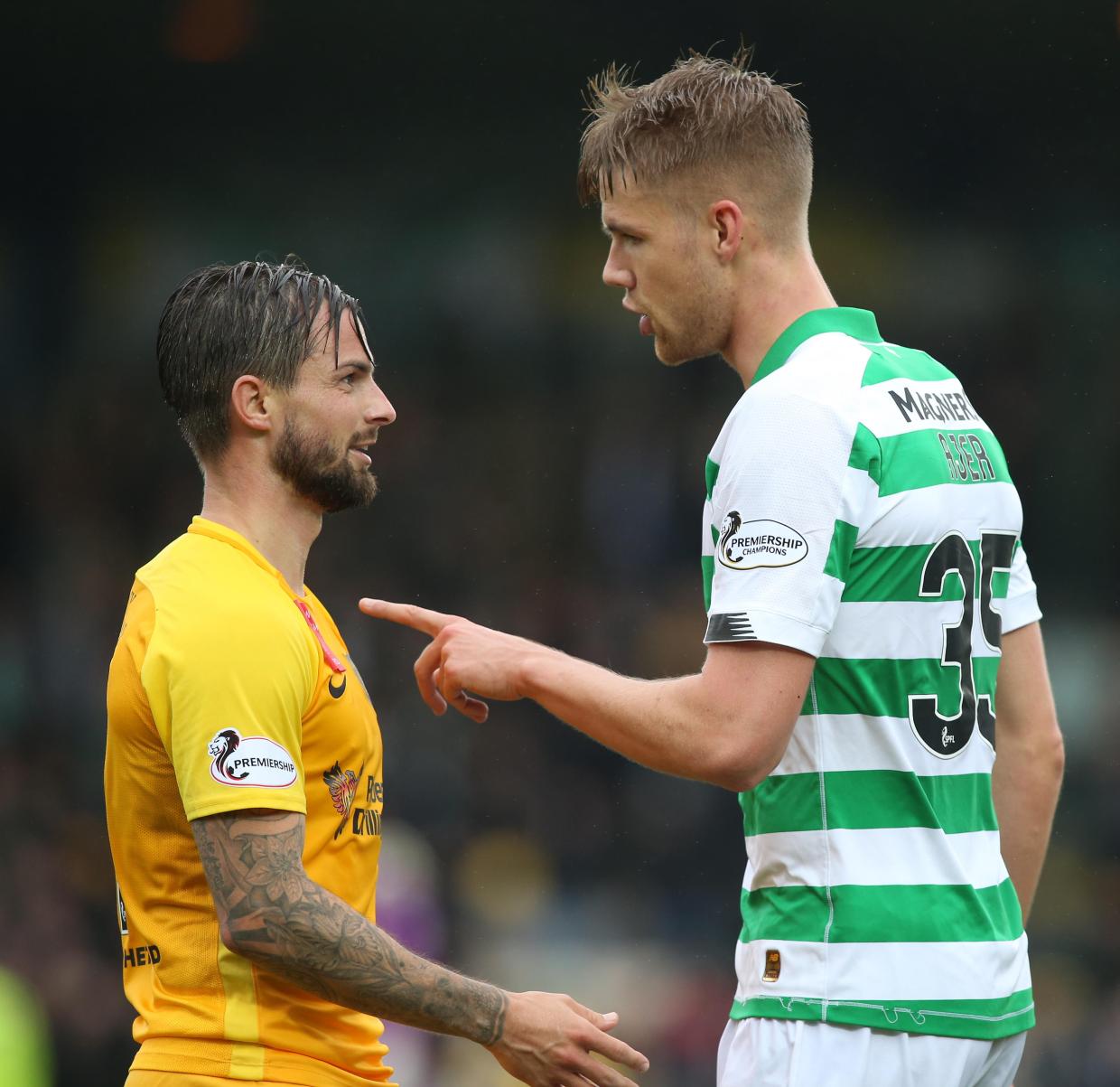 He has been immense for Celtic, but is it time to find a way to get him out the firing line for a few games. It's clear that won't be happening this week with his national side.
I'll look in a bit more detail in a later article as to why some of these errors may be happening, but for now it is crystal clear.
It needs to be Celtic who try and find a way to recognise the need for rest and rotate accordingly. Neil Lennon and the backroom staff should be trying to allow a period of downtime to be incorporated into Kris Ajer's training programme before over exertion risks a heavier price being paid.
There is certainly no way he won't see every minute of action for his national team in the week ahead. Norway have far too much to lose to risk anything less.
Niall J
ALSO ON THE CELTIC STAR…
'Shut yer mouths, here's proof that you're talking Craigy Whyte,' emojis message from Celtic Star…see HERE.
Juventus Proposals could mean an end to the CL Qualifiers for Celtic…see HERE.
Up with the lark, more time in the Boozer, flying seats from badly behaving Bears…see HERE.
Artificial is not Intelligent, it's killing the Beautiful Game. Why It's time to Bin the Plastic…see HERE.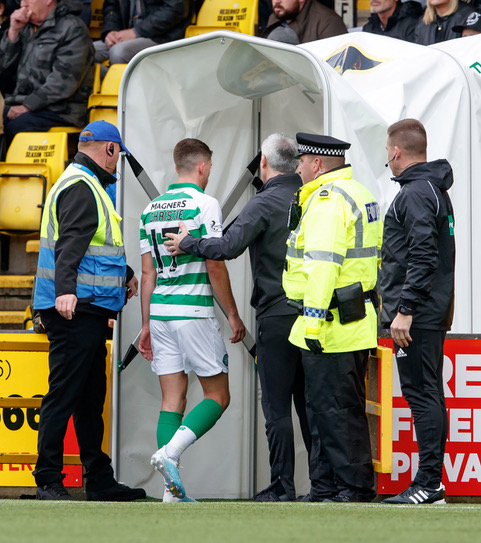 Celtic Da' Hits Back at Trolls – 'Ryan is an easy target,' Charlie Christie…see HERE.
Celtic TV's Unique Angle from win over Cluj, Reset Button pledge after Livingston loss…see HERE.
Ofcom Dismiss the Tom Boyd Complaint over John Beaton comments on Celtic TV…see HERE.
Moscow Not Minnows – Play Celts in just one Dead Rubber Scotland game…see HERE.
'No fight, No spirit, No football,' Celtic Noise reacts…see HERE.
'We'll bounce back,' Celtic captain after yesterday's 'wake-up call'…see HERE.
'From the minute Christie walked we looked lost, bereft of ideas and creativity,' Niall J…see HERE.
'Leagues aren't won in October' – The Rangers P8-5H,3A v Celtic P8-3H, 5A…see HERE.