Another enlightening media conference yesterday from the Celtic manager who handles the Scottish media brilliantly then shows plenty of respect for the Celtic fan media questions that always come at the end. Here's what happened yesterday at Ange Postecoglou's Media Conference ahead of today's match against Greenock Morton in the Scottish Cup 4th Round Tie at Celtic Park.  We're on the road to Hampden…
Q: Is there anyone imminently coming into the club?
Ange Postecoglou: "At the moment there is progress with incomings and outgoings but nothing confirmed yet. We are obviously getting to the tail end of the window and I expect progress over the next few days."
Q: In terms of Giorgos Giakoumakis do you still see him being a Celtic player at the end of January?
Ange Postecoglou: "Until I hear otherwise I expect them all to be Celtic players. There has been some progress with all those kinds of issues and we will see how it all plays out."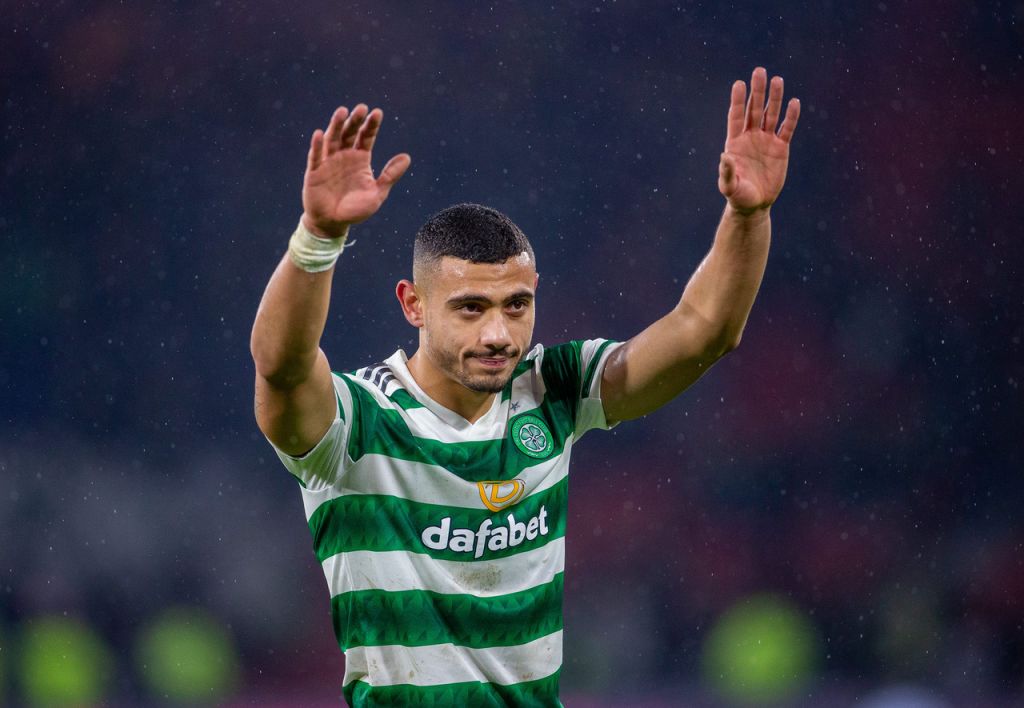 Q: On your squad for tomorrow, is everyone fighting fit? Is there anybody back? Is there anybody struggling?
Ange Postecoglou: "In terms of Wednesday night Cameron Carter-Vickers has improved but we'll leave him out tomorrow. Giakoumakis trained today and we'll wait and see how he pulls up from training. Anthony Ralston had a setback at training yesterday so he will miss tomorrow. Benjamin Siegrist has missed the last two to three weeks with a calf complaint. He was back in training today but again it's too early for tomorrow. Everyone else from Wednesday night is okay."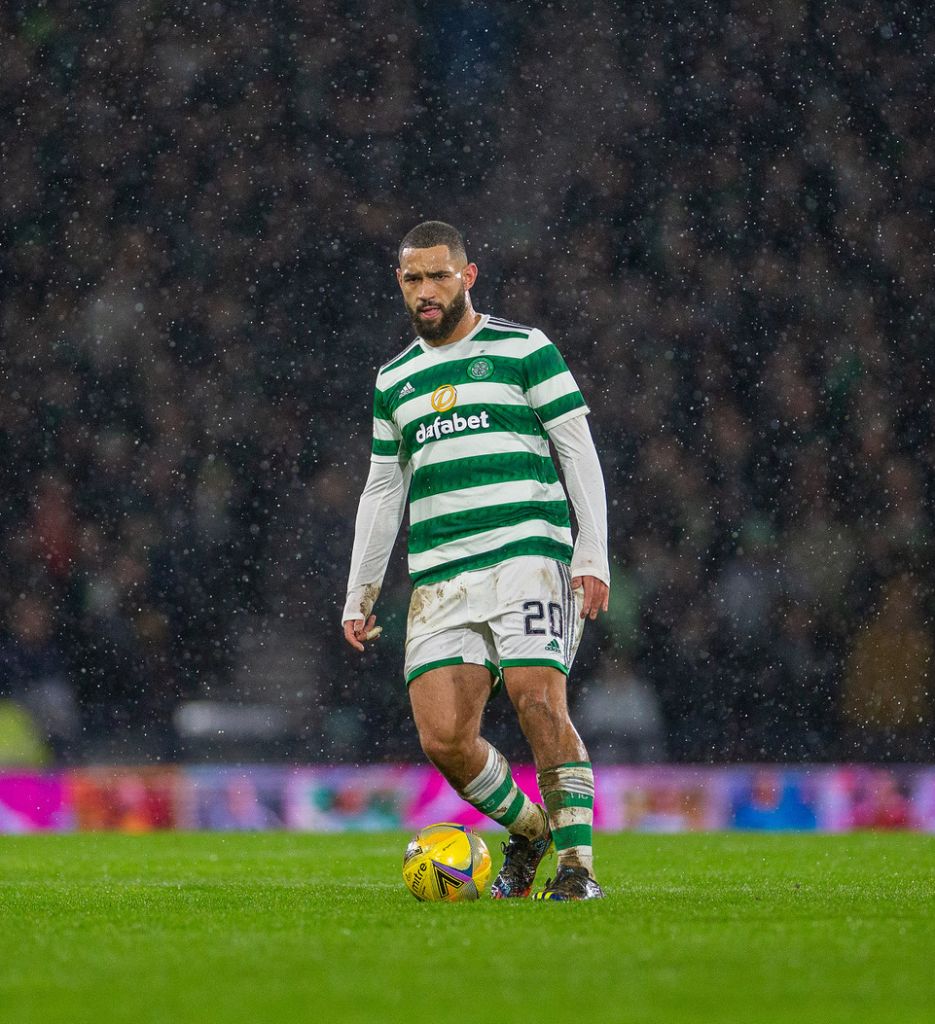 Q: Do you see this game as an opportunity to rotate your squad and how beneficial is it to do that as you have so much talent at your disposal and this gives you a chance to give everyone some valuable game time?
Ange Postecoglou: "Tomorrow is an opportunity to win a game of football. That's what we are going to try and do and I'll pick a team that does that. We haven't gone into any game or rarely have unchanged from the week before anyway. Game time is earned not given. The beauty of it for me is that everybody who is getting an opportunity at the moment is taking it and doing really well. The selection tomorrow will be based on one thing and that is that we want to progress in the cup. We will put a line-up out there that we believe will do that."
Q: Reports from Suwon suggest that you are close to an agreement on Oh Hyeon-gyu. What can you say on that one?
Ange Postecoglou: "There is progress on incomings and outgoings. It is much the same as I have said before. Nothing is confirmed yet. From my perspective, the status quo exists at the moment in regard to both players coming in and players leaving. All of it will get confirmed either way in the coming days as we countdown to the end of the window."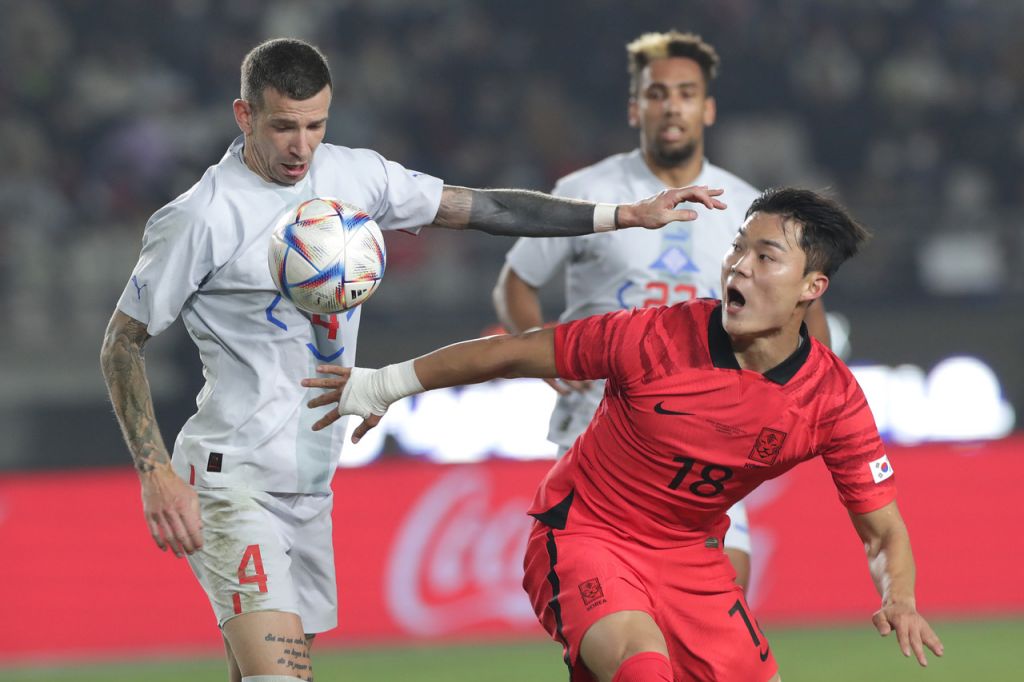 Q: What would he (Oh Hyeon-gyu) offer as a player if he were on Celtic's radar and a move was to come to fruition?
Ange Postecoglou: "The same as any other hypothetical question about a player you give to me or you offer me. I wouldn't bring them here unless I believe I thought they could contribute."
Q: As a manager in Scotland do you enjoy the cups because you play teams four times a season in the league and you get to know them well? Do you like coming up against fresh opposition, fresh coaches and fresh tactics? Is that something you enjoy?
Ange Postecoglou: "That's the same with cup competitions in general. You may play the same opposition as you saw that last week when we played Kilmarnock in the league and in the cup. There is always more of an edge in cup games and you kind of know that the result is everything. Obviously, you want to perform well and you want to play the football that has got you to that stage. Ultimately cup football is about the result. That is all that matters in the end.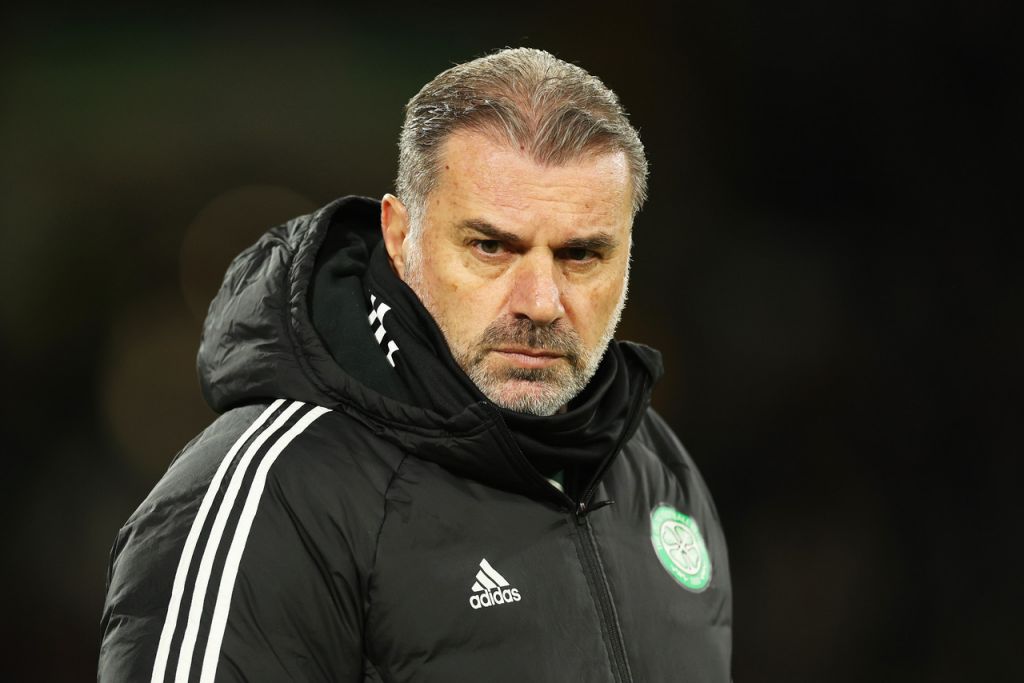 "Every time they come around you realise that it is going to be a different experience and a different environment from the league irrespective of your opponent that's the first thing. Even for the players, I think they realise there is always a different sort of edge to games where you know the consequences are a lot starker than the league games. We are looking forward to it, particularly at home as we have not had too many home cup fixtures since I came here so it's good to have one at home where we can hopefully put on a strong performance."
Q: You said Anthony Ralston had a setback is that a serious one?
Ange Postecoglou: "He had a back complaint that kept him out for two or three weeks after one of the games he played. He kind of trained leading into Wednesday's game and was on the bench but it still didn't feel right. So he had a scan and I don't know the outcome of it but I don't think it's serious but it is something that might put him back another week or two."
Q: You are nine points clear at the top of the league, you are in the final of the League Cup and the Scottish Cup starts tomorrow. How well placed do you feel Celtic are to go all the way on all three fronts?
Ange Postecoglou: "We'll see that with the outcomes of all those things you just said. At the moment we are travelling well, we are playing well, and the results have been good. We are getting contributions from the whole squad. All the players are feeling good about themselves. Right at this moment we are in a good place to put in a strong performance tomorrow beyond that mate, we'll see what happens."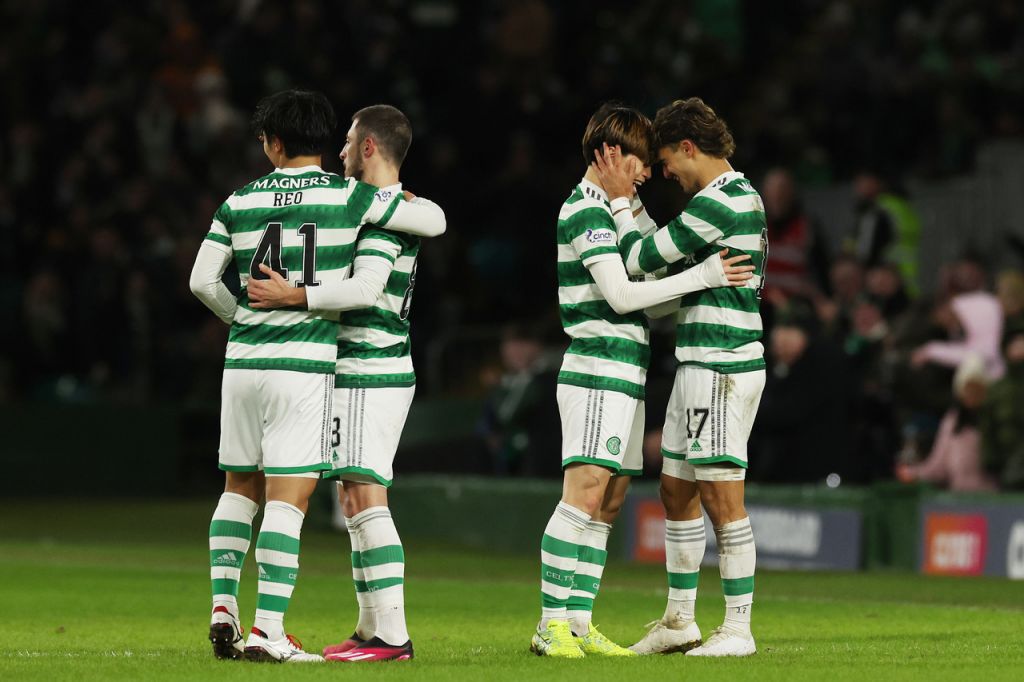 Q: Talking about the strength of the squad, the lack of injuries and the good run that you are on do you feel that you are better placed this year as you went really close last year winning two cups and getting to the semi-final of the Scottish Cup. Do you feel you are in a better place this year to try and improve on that?
Ange Postecoglou: "We always try and improve. I have said that from day one. Are we better placed this year? I believe we are a better side this year than we were this time last year. My role is to make sure that keeps happening. If I am sitting here in a year's time then there should have been the same sort of progress. It will be the same at the finish of our season. We want to play our best football between now and the end of the season. We think we did last year as we certainly finished the season stronger and that is our aim and our ambition for this year as well."
Q: Are you expecting a defensive performance from Morton?
Ange Postecoglou: "I think so. It is something we have to try and counter, particularly here at Parkhead. They are going to come here to try and cause an upset. To do that, they know they will have to fight hard and defend against us. We just have to be prepared for whatever happens out there. For us, we need to focus on the key fundamentals of our game and make sure we dominate in the areas we want to. Particularly at Celtic Park, we know if we are aggressive then we are difficult to stop."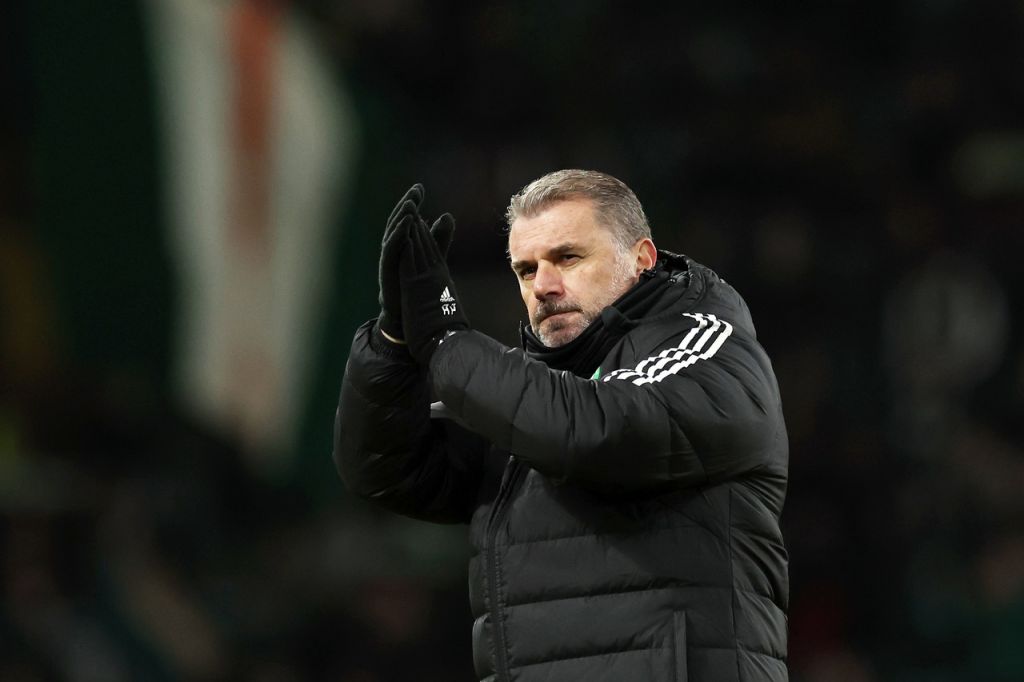 Q: Is there an extra incentive to win as you did not lift the Scottish Cup last season?
Ange Postecoglou: "No more than any other time or in any other competition. It is part of the role here that you try to win everything and there is no greater incentive or lesser incentive when it comes to repeating success or tasting success we have never had before. The desire and ambition is there to be as successful as we possibly can."
Q: Can we expect to see Tomoki Iwata tomorrow?
Ange Postecoglou: "We will see as he is still building fitness and he has not played for quite a while. He is training well and will be involved in tomorrow's squad. We will see how the game goes and whether we can get him some game time but there is no great rush for him.
"Yuki Kobayashi made his debut the other night but he has been training with us for a month. I guess with our new guys, we have tried to stagger it so they are given the best possible opportunity to play in the best condition. It is just about making sure Tomoki Iwata is ready for what is ahead of him."
Q: Is tomorrow's game the type of match in which we could see youth players get a chance?
Ange Postecoglou: "As I have said before, opportunities are earned and nothing is given. If one of the players from the B team gets an opportunity, it is because they have earned it, not because I feel they need to be given time. Bosun Lawal and Rocco Vata have been involved in and around the first team for quite a while now.
"Unfortunately, Rocco Vata has picked up a little bit of an injury so he will be out for a little while. I am really happy with the progress the B team is making. Darren O'Dea and Stephen McManus are doing a really good job. I don't just think we are developing some good players down there but we are also developing some good coaches. Over the next 6-12 months, I expect some of those players to get opportunities. Not because I am kind-hearted, mate, it is because it will have been earned."