Another supporter's account of his night at the City Ground in November 1983 as Celtic travelled with a huge support to back them to play Brian Clough's Nottingham Forest in the UEFA Cup.
It's a match that Celtic should have won but the game is remembered more for the dreadful crushing that occurred just after kick-off as the Nottingham Police opened gates and packed thousands of additional supporters into tiny pens.  It was a disaster waiting to happen and thank heavens that the Celtic support was spared that night but it was a close run thing and it could easily have been our Hillsborough.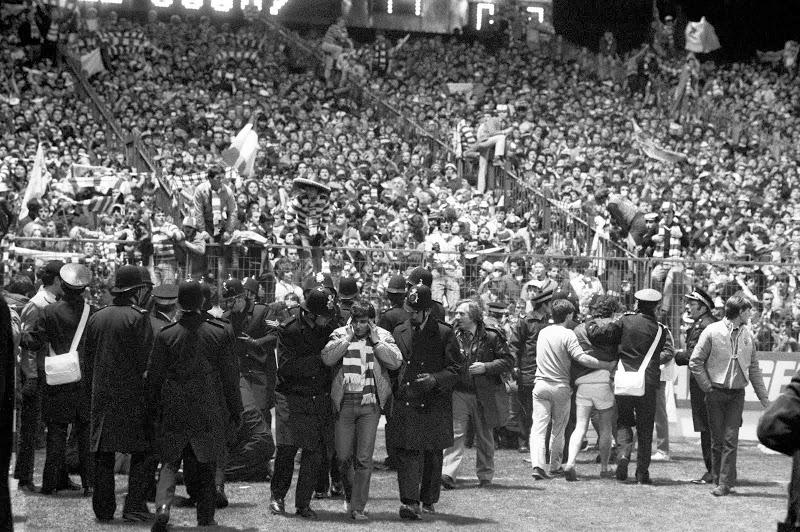 Sadly the lessons from this game were ignored by the English football authorities and the Police and it would be the Liverpool support who would face tragedy and the needless loss of life.
WATCH THE HORROR VIDEO AND LISTEN TO ARCHIE MACPHERSON…
"I was there that night but there's a wee story behind it. I flew in from New Zealand the day before to surprise my family as my brother was getting married, I had arranged to get a seat and ticket with the Shettleston Celtic Supporters Club which I had been a member before I emigrated to NZ in '82, so I landed one day, next day on the bus to Nottingham.
"When approaching the ground after we parked the bus, you could see the problems mounting, Celtic supporters that had tickets for other parts of the ground where refused entry and directed to the one end, when we got there, only three turnstiles opened… and as we got closer to kick off the fans pushed to get to the turnstiles, nearing the turnstile I was crushed against the wall, nearly blacking out before one of my mates physically picked me up ( at the turnstile entrance ) the guy was refusing to let us in unless we produced a ticket and virtually at that point they opened the gates, next to the turnstiles.
"The rush was frightening and as we got to the terraces, the crush was a very scary sight to see, we squeezed in but the fans kept coming and it got mental, you couldn't move or put your hands in your pocket, you were just jammed next to everyone around you and carried along. As it says eventually barriers gave way, the riot police deployed as they thought the spill onto the ground was fighting and as noted Brian Clough threw down the banner at the Celtic dugout, whereupon Frank Connor picked it up and went after Clough.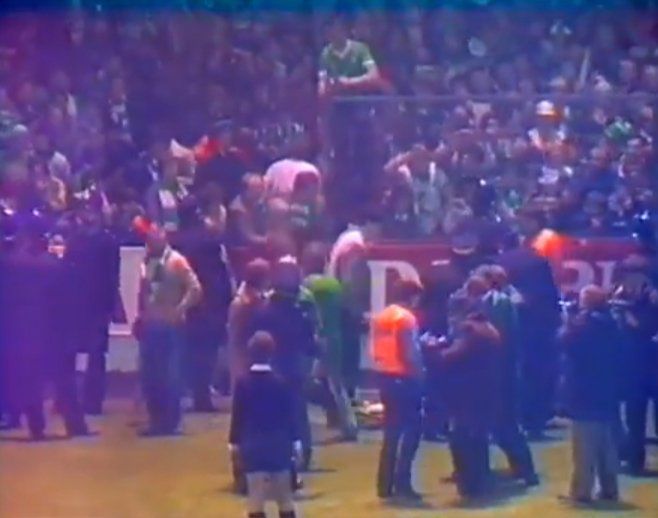 "Davie Hay came over and after seeing what was going on and talking to fans on the pitch, he grabbed the most Senior Policeman around and demanded they move the fans into other parts of the ground. A very frightening night, one that lives long in the memory and when I watched the Hillsborough Disaster years later from NZ and seeing the Doco's, the symmetry of the situation created by the Police was scary and unfortunately the lessons had not been learned." Stephen Deacon