More Celtic supporters submitted their stories from the Nottingham Forest v Celtic UEFA Cup match at The City Ground on a freezing cold November evening back in 1983. The game ended goalless, frustrating from a Celtic point of view as we were head and shoulders the better team on the night and we would regret the lost opportunity in the second leg at Celtic Park a few weeks later.
But the main memory for the tens of thousands of travelling Celtic supporters in Nottingham that night was the very scary crush that led to the fans spilling onto the park. Had things developed slightly differently there could have been a Hillsborough like disaster but while the Celtic fans got a lucky escape sadly the lessons weren't learned and ironically enough Forest would be Liverpool's opponents in that dreadful day at Hillsborough a few years later.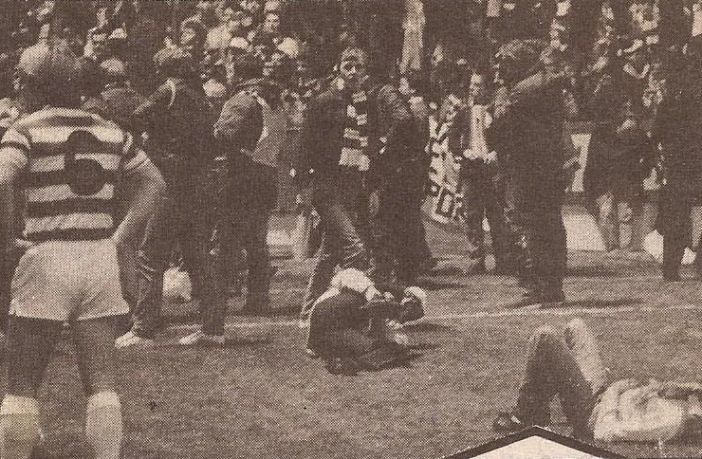 Here's the recollections from more Celtic fans…
"My mate and I managed to get tickets and travelled from Fife by car to Glasgow then got on one of the many buses running to Nottingham from Glasgow. If I remember correctly the buses were held on the motorway before getting near the ground. It was chaos getting into the game, long queues and not much room. Once we were in it was even worse I've never been in such a bad crush, we had to climb a fence from one section to the other to try and get a bit more room.
"The police were 100% at fault for opening the gates and letting everyone in. Complete shambles. It was a freezing cold night capped off by not getting a result then a bus with no heating all the way back to Glasgow." Roy Finnie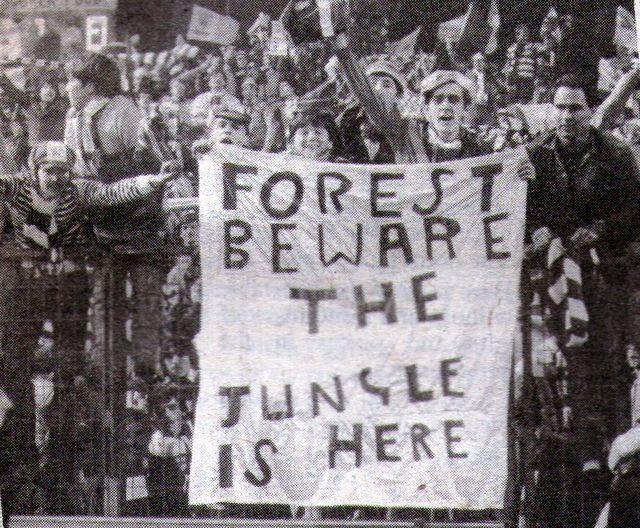 "I had just turned 18 when we went to Forest. It's been pretty much covered the events of that day and night. My Dad and myself spent a good few hours in a big pub in Nottingham before the game, and I can vouch for the general great atmosphere and friendliness between the two sets of fans.
"My story is no different to most I've read on the subject..we too climbed out of that first pen into the neighbouring, more central one..as I said..I was 18, and full of youthful enthusiasm and bravado..but I remember my Dad was scared..rightly so.
"There is one point where I have to put forward an alternative view..yes,Brian Clough did seem to get hold of the wrong end of the stick on the night..the flag at Davie Hay's feet etc..but in the following days when The Sun(Scum) tried to label it as hooliganism from us..(sound familiar bringing Hillsborough into focus?) Clough came out and said the Celtic fans were great, and there was no hooliganism..just scared people trying to get away from danger..i feel it's important that this is remembered..Clough normally got it right..eventually!
Brian Clough didn't endear himself to fans of Celtic by his actions that night. It is possible he thought there was crowd trouble but it was all down to poor organisation and overcrowding. A near miss for Celtic fans in times when fans were treated like cattle. pic.twitter.com/gGPigJn9JG

— Lisbon Lion (@tirnaog_09) November 23, 2022
"I was completely thrilled how Celtic played that night..we should have won easily..and I was completely confident for the 2nd leg..so much so, that I took bets from many at work that not only would Celtic win the game..but I refused to take bets on anything less than a 3 goal victory!..
"My Dad and myself travelled up from London for that game..and we were played off the park!..the queue of outstretched hands and very light pay packet that week will live with me forever!" Noel McGrath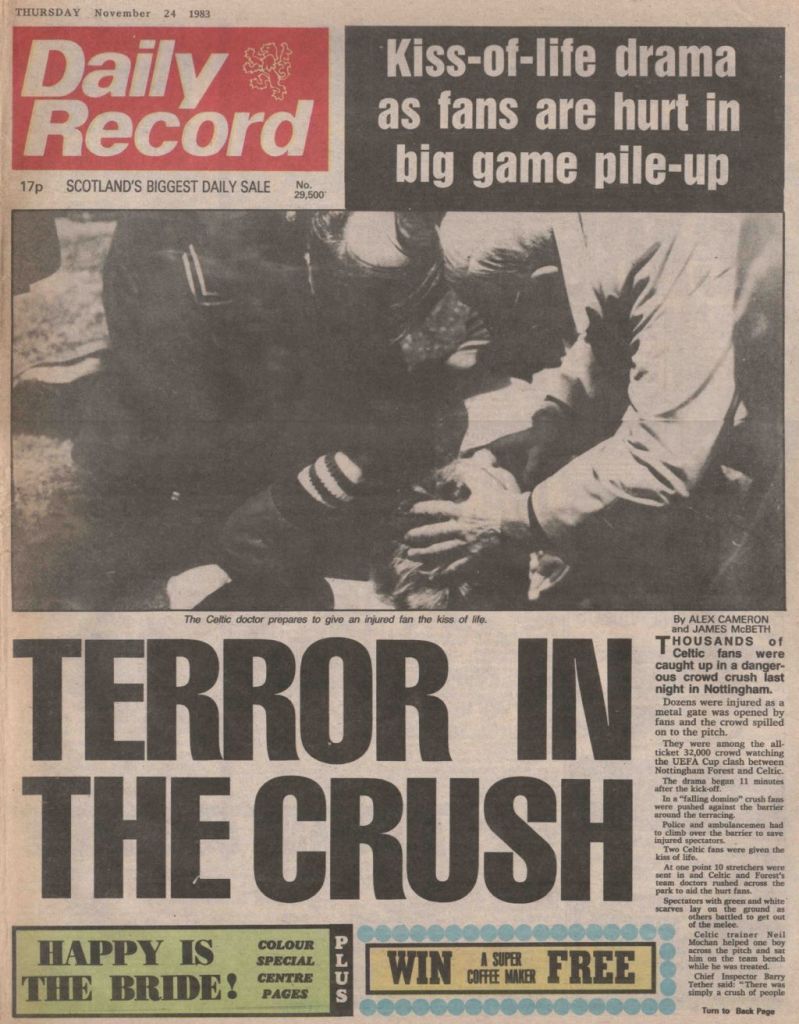 "I was at that game, was the most scared I have ever been at a game we got there early enough but the crowd wee crazy,I still have the whole ticket from this game as we got in a big exitgate that we were crushed against then when we did get in they had only opened the first pen, I climbed over that one then the next one but they seemed to take ages to open the pens up for what reason a don't know as it was just all Celtic fans at that end, if the fans at the front off the first pen hadn't started climbing on to the pitch God knows what would have happened.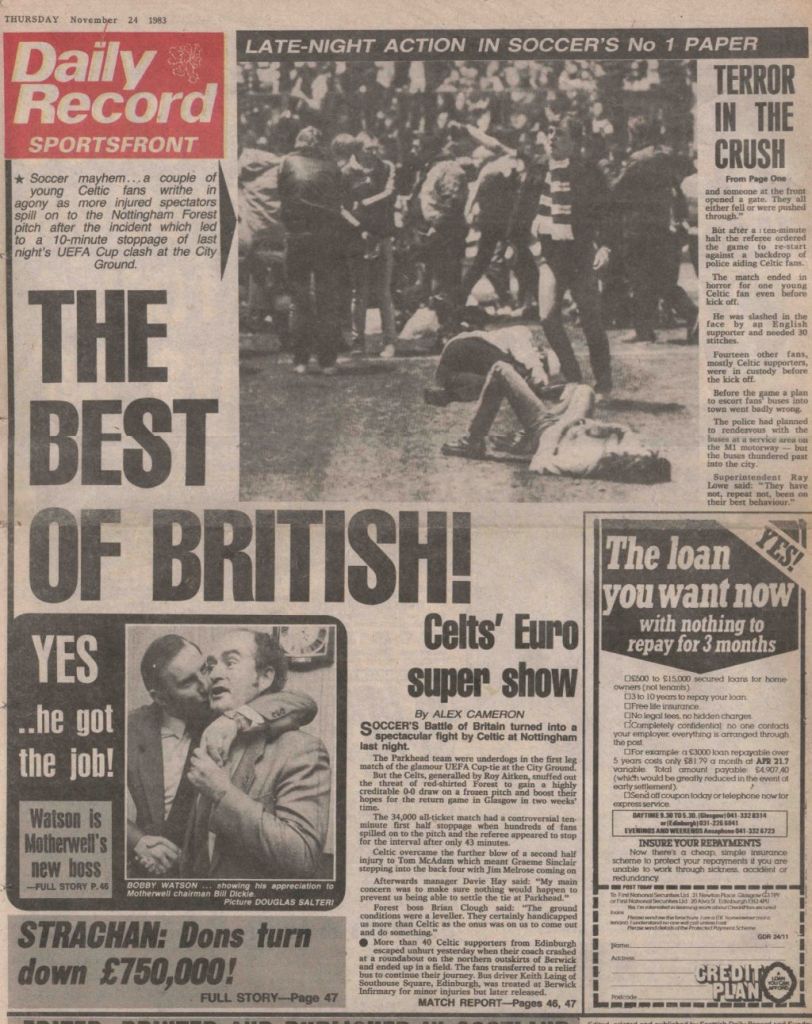 "I've been going to games since I was a wee boy in the sixties and this was the most scared I have ever been at a football match, the lead up to the game was horrible as well the city was shite, it was freezing and foggy,and it was a horrible game as well,a hazy night with the swally on the Motherwell 9 in a row bus, but when I think off it now it was just as well a was half drunk cos if I wasn't it would have been even more scary." McGarrell  via Celtic Noise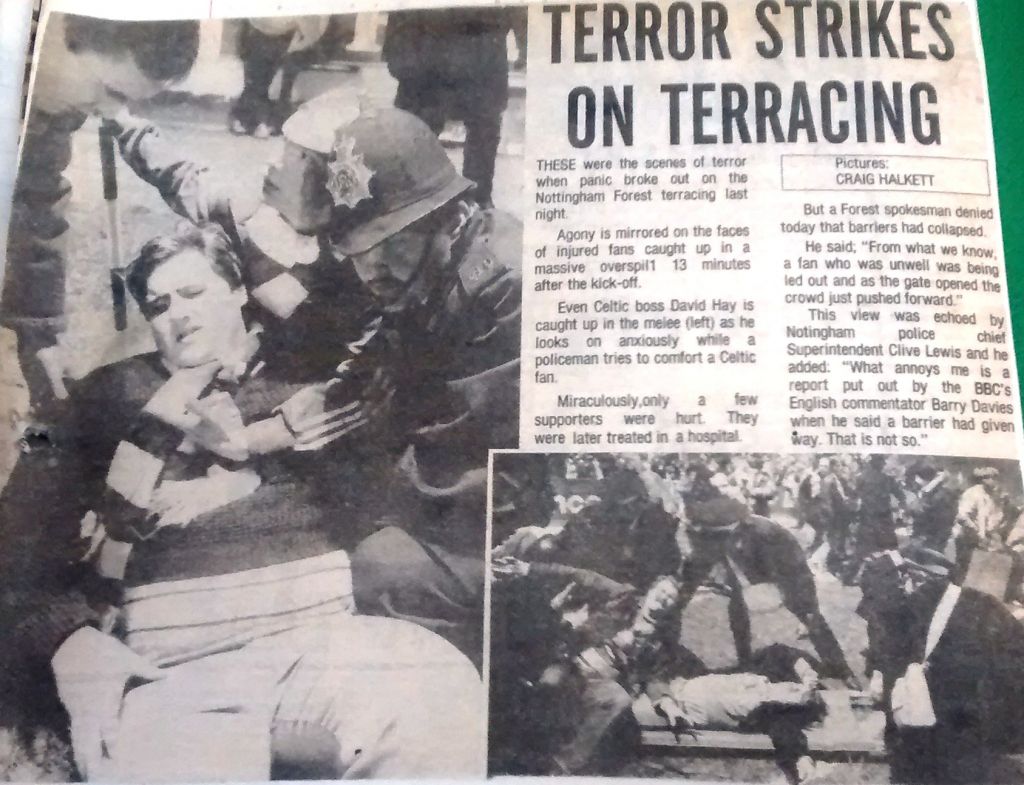 "I was there that night in 1983. I was 15 and was a season ticket holder. I was in the lower executive (Brian Clough) stand with my Grandad and we were moved to the Upper tier as Celtic had our seats .Yes it was freezing, I remember the fence on the Bridgford end collapsing and fans on the pitch, I have never seen so many coaches in the car park we struggled though to find the exit it was that busy .Remember it well . Kind regards." Steve Cottingham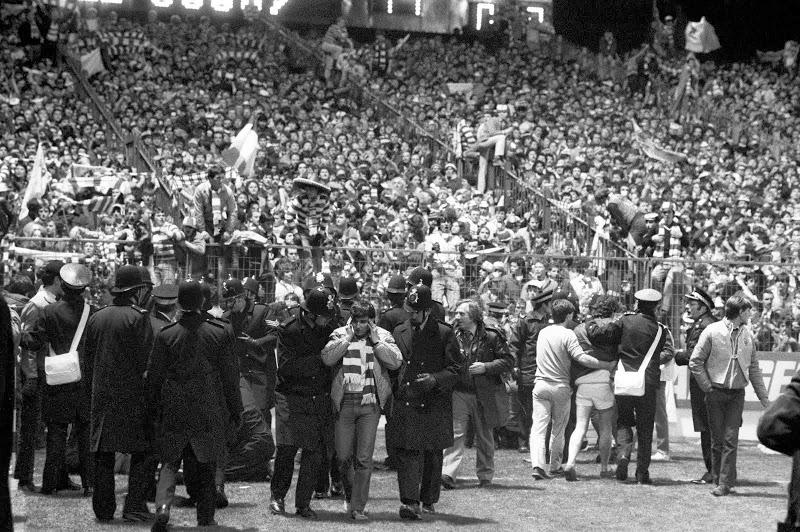 "I was also at that game, I was living and working in Blackpool at the time and my father drove down from East Kilbride the night before to pick me up, I then took over the driving and we headed to Nottingham. Both of us sober due to driving and I thanked God for that many a time.
We arrived at the ground in plenty of time but still got caught in the crushing both outside and inside, I remember my father saying to one of the police officers in charge outside the ground that he had better open the exit gates to ease congestion, after a while this was done and we surged in to the city ground, we got directed into the first corner pen behind the goals and found ourselves halfway down the terrace and up against the fence.
"I pulled myself up the fence and could see that immediately behind the goals there was plenty of space, so my father and I both climbed over 3 different fences and settled in behind the goals.
"Why the stewards and Police directed us and hundreds of others into an already packed area we will never know. Incompetence and unprepared for what was a relatively small travelling support almost caused a disaster. To me it was indicative of Police attitudes to the public during the Thatcher era and it seemed as though they were geared up hoping for a riot rather than being there to help and protect." 50 Shades of Green via Celtic Noise.
"I was there too…the crush in that narrow street going into the ground was horrendous…I will always remember my old man telling me (I was about 11) to keep my arms up go and with the flow of the crowd. It most definitely saved me from falling and serious injury.. thankfully I was nowhere near the crowd surge that caused the wall to collapse….it certainly was a very scary evening." Docco via Celtic Noise.
More to come on this match on The Celtic Star this evening…