A few last words on the Celtic visit to Nottingham back in November 1983 when the huge travelling Celtic support diced with death quite literally and were lucky to escape from the overcrowded pens at the City Ground without serious injuries or the loss of life. It was a warning for the operational folks who ran the English game at the time and of course the Police who opened the gates to allow thousands of extra fans to pile into the ground.
The same kind of situation that happened when Liverpool played Nottingham Forest in the FA Cup semi-final a few years later. The Celtic support got lucky but the Liverpool fans sadly did not.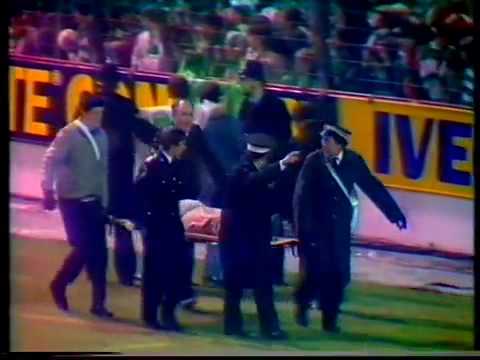 Was an 18 year old, and went down on  the Airdrie St.Serfs bus, Willie Miller's Luxury coach, which had ice inside the widows most of the way down. We left the Wayside Pub at 12 midnight, and arrived in Nottingham at 8.30am, much to the bemusement of the locals, as we burst into Celtic songs in celebration, of our arrival.
Spend most of the day bowling, and headed off to the game, bereft of stewarding, and Police who looked as they were expecting World War 3. Fell into a turnstile, with my ticket,  as the chaos outside, matched the crush inside, punters chucked  fivers at the operators and were admitted, we were above , to the left of where the wall collapsed, and as even a fit and strong 18year old, it was getting scary.
God knows how nobody died, lessons defo were not learned, as history showed.
William Brennan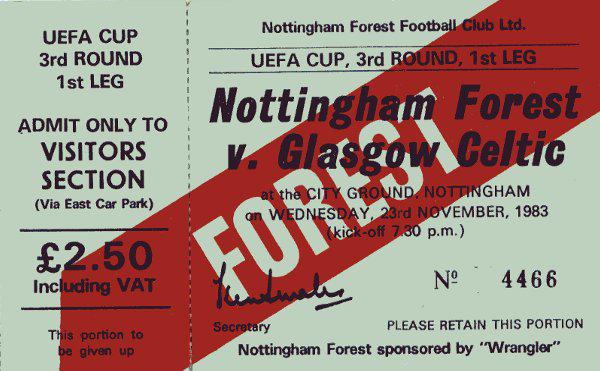 I travelled on the James Stokes Celtic supporters bus to the game and was in the pen the crushing began. Fortunately I managed to scale the fence at the front onto the park. Fans were shouting abuse at us not realising the seriousness of the crushing taking place. When the game was halted David Hay, the Celtic manager came over and spoke with us, only then did he realise what was happening. Fans were screaming at the police to open the gates pitchside .It stands to this day as the most frightening thing to have happened to me at a match and something I will never forget.There but for the grace of God would have been an incident the same as happened later at Hillsborough.
R.I.P the 96, Never forgotten
John Greening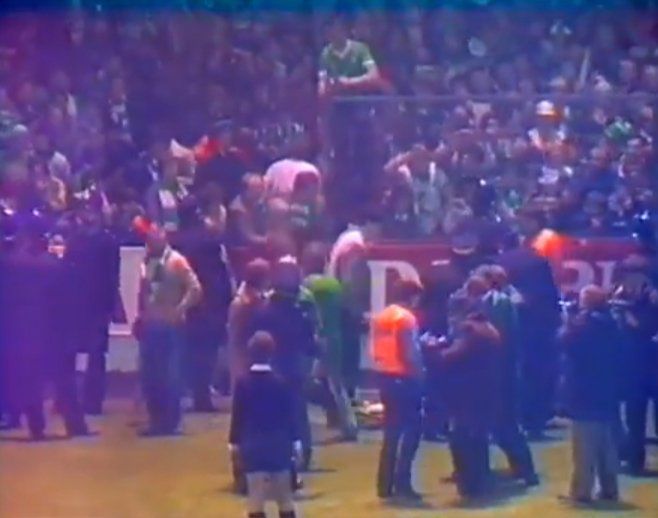 I was at the game that night and it was an absolute invasion. I'm a Forest fan so was in the Trent End that night and I have to be honest with my Irish heratige I will admit it felt like I was in the wrong end. Someone organised a pipe band to entertain the crowd at half time. They were from Beeston a Nottingham suburb. The Celtic fans were loving it but when they came to the Trent they started singing Feck Off back to Scotland. We were like lads… they are from Beeston!"
Michael Grady
READ OUR EARLIER COVERAGE OF NOTTINGHAM FOREST v CELTIC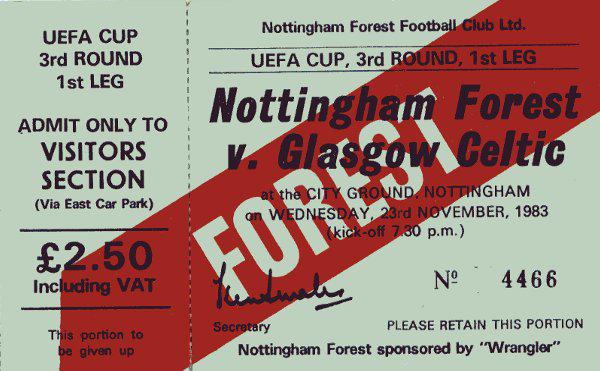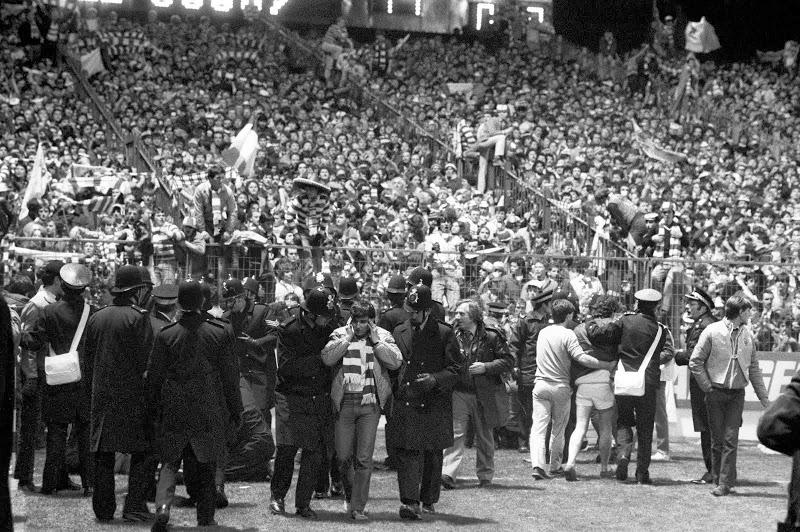 WATCH THE HORROR VIDEO AND LISTEN TO ARCHIE MACPHERSON