Jodie Bartle today confirmed that she has left Celtic. The English right back, who was unfairly sent off in the Scottish Cup Final against Glasgow City, was always a fans favourite for her tough tackling and determination to win and she certainly played her part in Celtic emerging as a force to be reckoned with in the professional women's game in Scotland.
Bartle was Fran Alonso's first signing and now leaves Celtic having played in the Champions League and with two winners medals, for the League Cup and the Scottish Cup.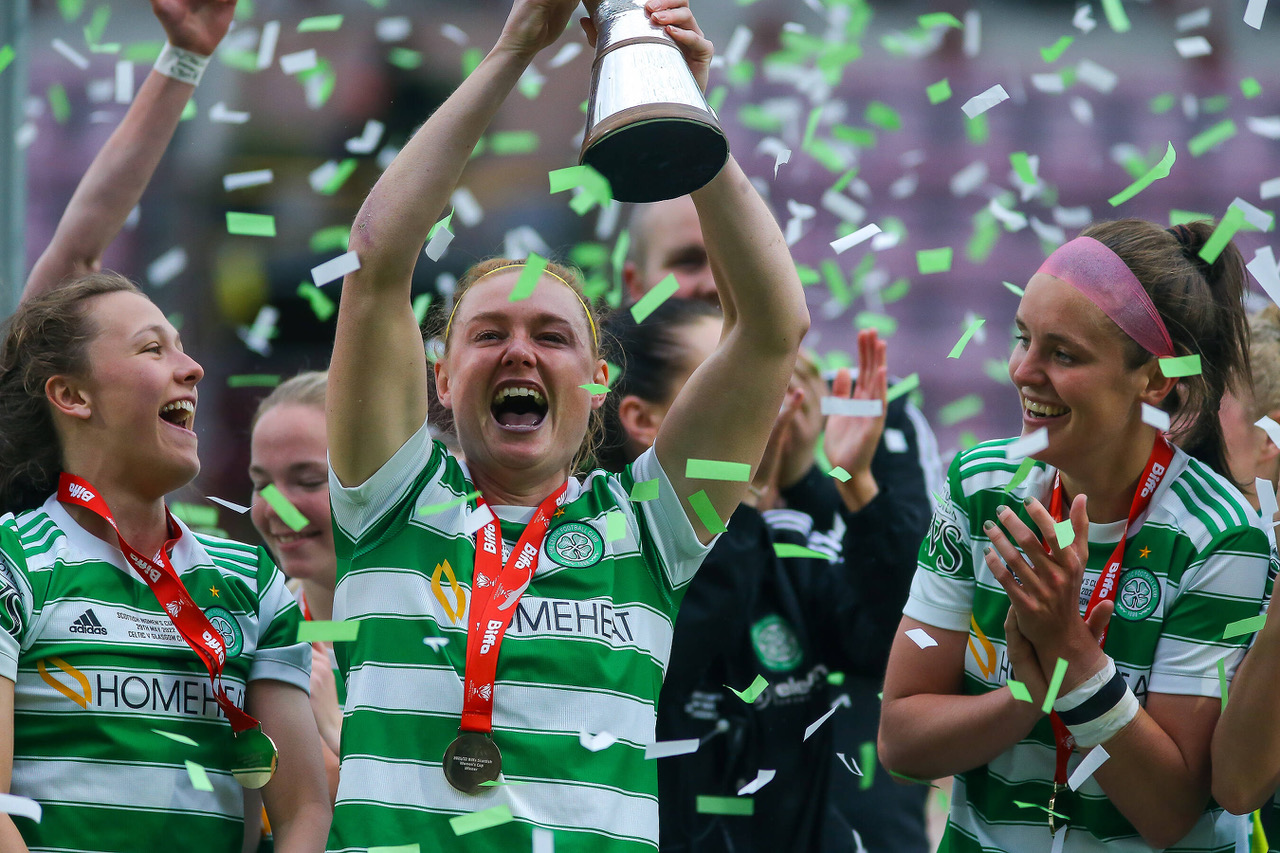 In a statement this afternoon Bartle confirmed that her time at Celtic had come to a end.
"It's been a long and tough decision but now is the time for me to officially announce my departure from Celtic. I have had a phenomenal two and a half years north of the border at a huge club with some awesome people, but now is the right time for me to say my goodbyes.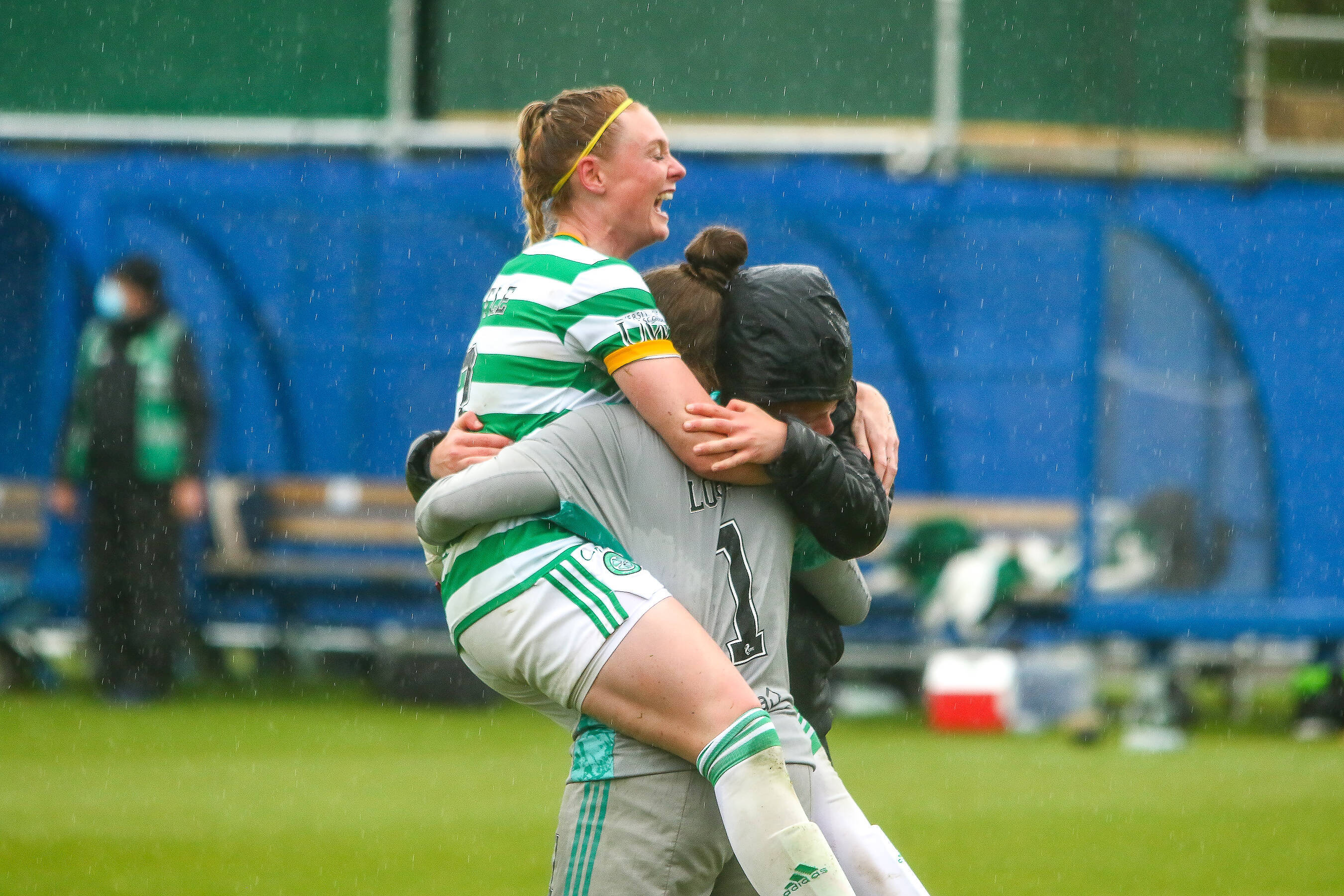 "I am so proud to have been part of such a historic time at the club. Qualifying for the Champions League in my first season to then competing in it in my second, scoring at Paradise and celebrating in front of the Green Brigade, and lifting both major Scottish Cup in the same seasonal moments that will stay with me forever.
"Thank you to Fran (Alonso) for making his first signing and giving the opportunity to donate hoops. Thank you to all the coaches, the background staff, and the girls, I leave with some amazing friends. Thank you to the fans who welcomes me with open arms and have supported me throughout my stay. And finally a big thank you to my family and friends who have stood by me, followed me around Europe and have shown unwavering support because this dream wouldn't have been possible without you.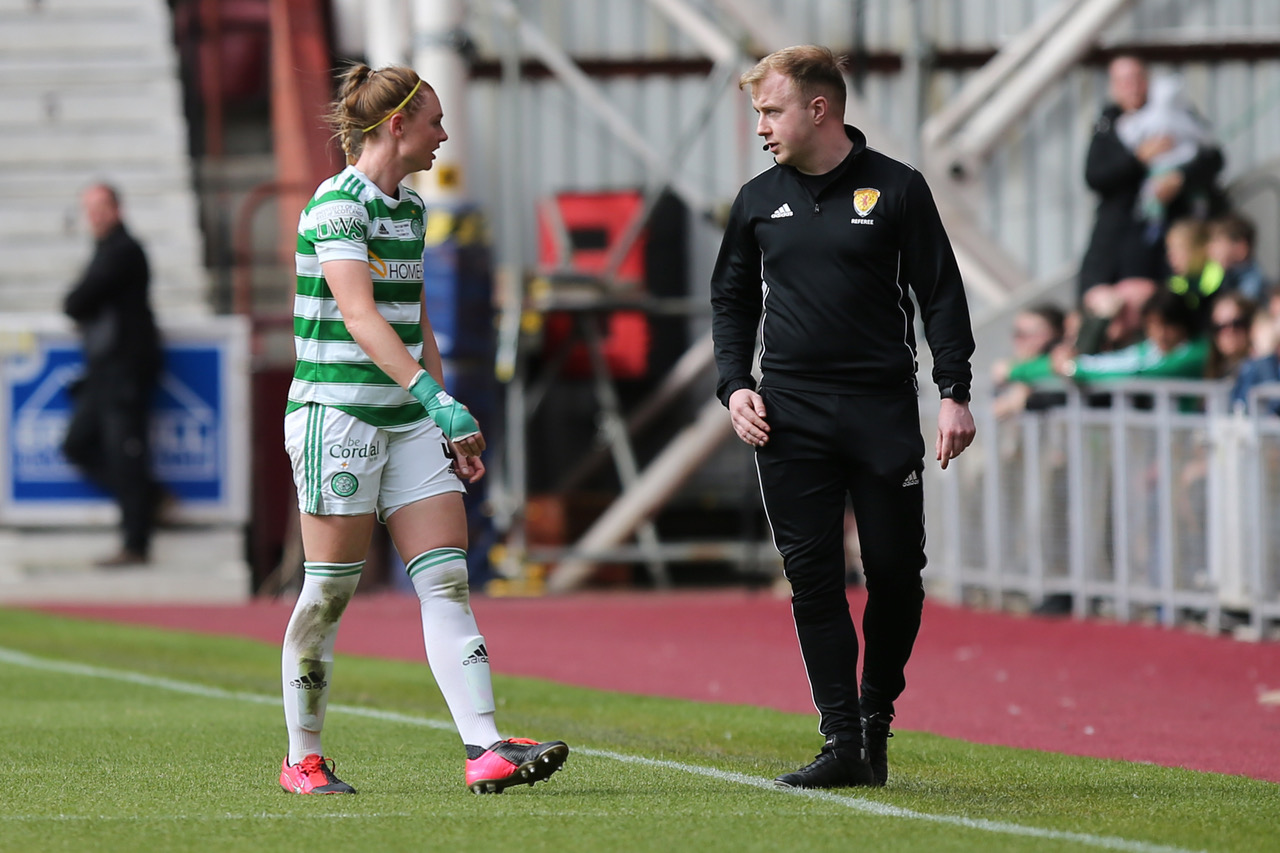 "It has been an honour to represent this amazing club and wear the clover on my chest. I leave with memories that will last a lifetime, and many stories to tell the grandkids.
"Who knows what the next chapter in my story holds, but for now I am enjoying spending g time back home with my family and friends before deciding my next steps. Being as passionate as I am, it was never going to be an easy decision to leave but I can't wait to see what the future has in store."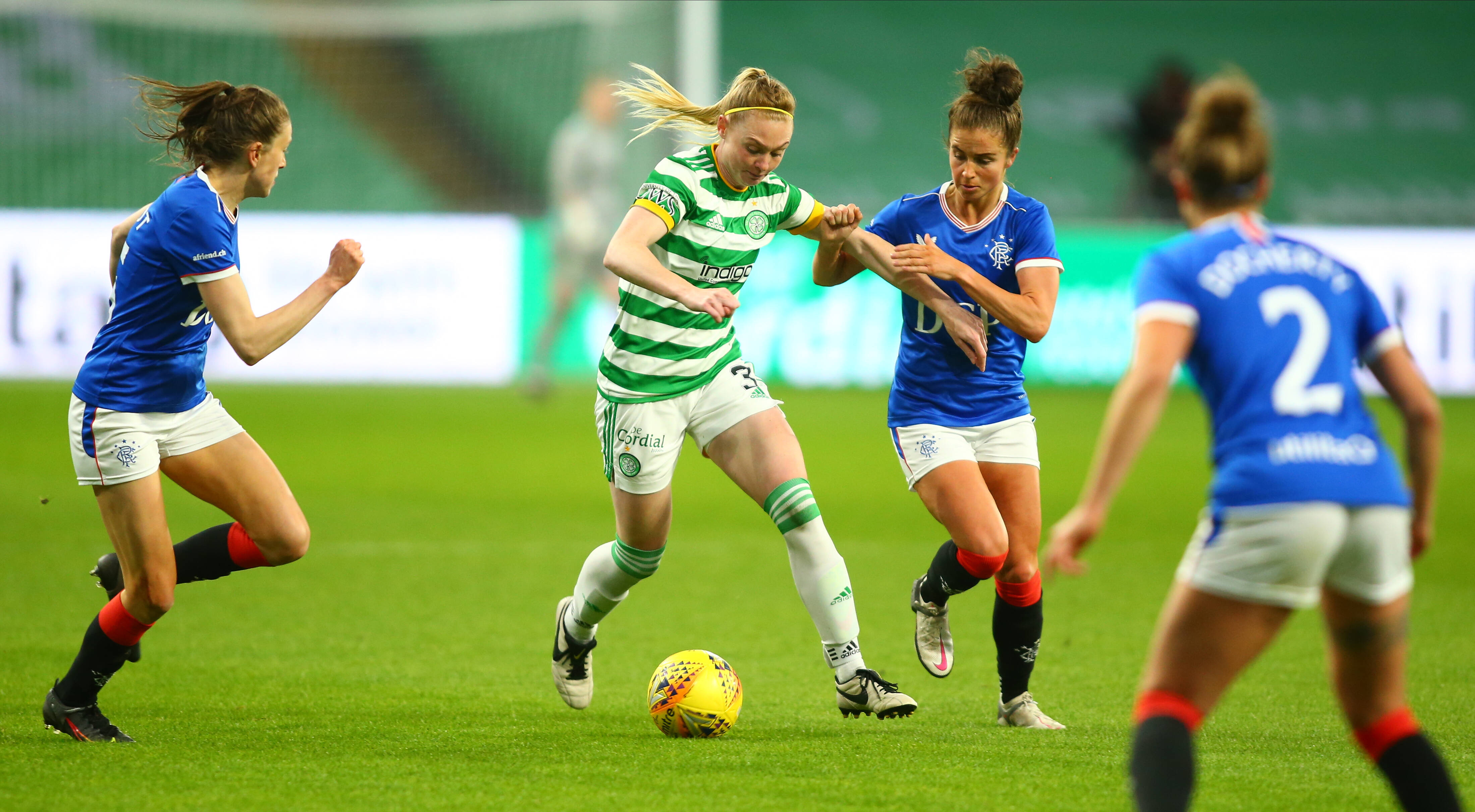 We reported this morning that Celtic had yet to confirm the status of four first team players from last season as they had not featured in pre-season training but no announcement on their departures had been made. Celtic manager Fran Alonso confirmed after the Glasgow Cup Final defeat to theRangers that he was looking at retaining players and adding new signings.
Now though it has been confirmed that double cup winner Jodie Bartle's time at Celtic FC Women is at an end. The Celtic Star called her Jozo, after a Simunovic like tackle (you know the one) and had some great banter with her, like the time she scored against theRangers in what would have been a last minute winner at their place, only for the referee to call the play back to award a penalty to Celtic. Jodie was happy to call out the bizarre interpretation of the advantage rule and it would not be her only run in with Scottish referees, the most recent at Tynecastle when she was sent off for nothing at all.
We certainly wish Jodie all the best for the future. Hail hail Jozo, some of your best moments are shown below…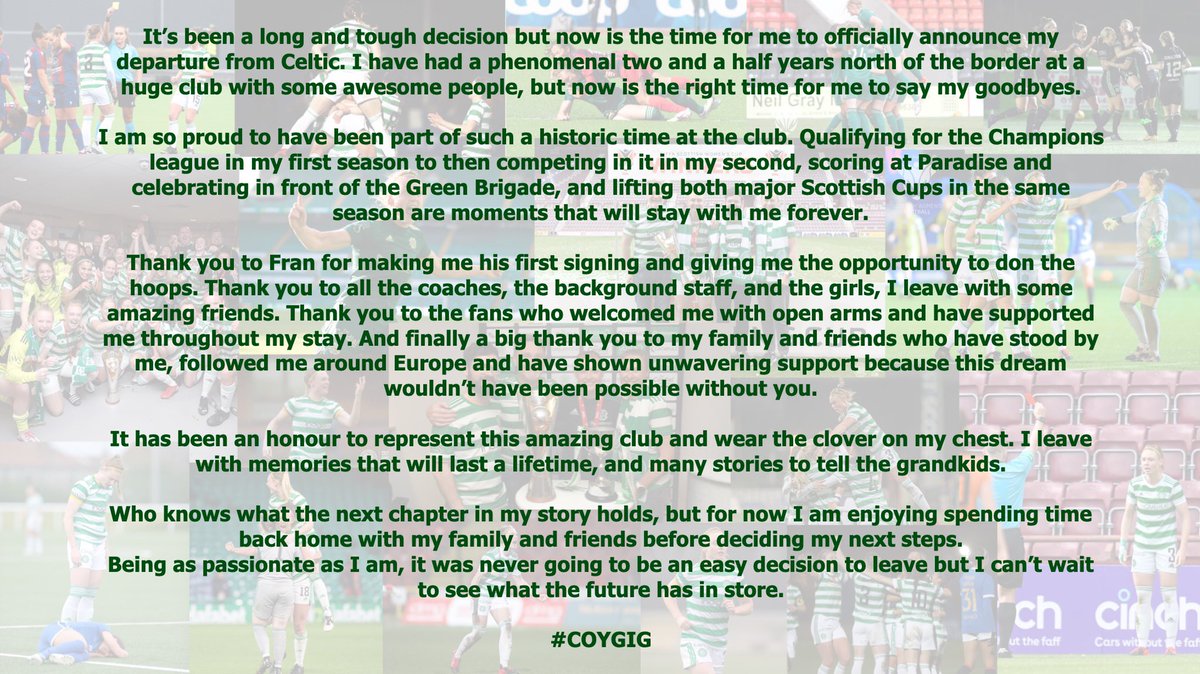 Thank you Celts 💚🍀 pic.twitter.com/xSlXUzZmbJ

— Jodie Bartle (@Bartle_5) August 3, 2022
#CelticFC Women can now confirm that Double Cup winner @Bartle_5 has left the club. Thanks for everything Jodes, and all the best for the future 🍀💚 pic.twitter.com/jdtO5nHri4

— Celtic FC Women (@CelticFCWomen) August 3, 2022