1. BRILLIANT, BOYATA IS BACK. The Celtic Star stated earlier this week, that Dedryck Boyata would start on Sunday after fully recovering from the injury picked up down at Kilmarnock. When we named the team that we believe will play at Ibrox on Sunday – more on that later as we want to REVISE that predicted starting eleven – we opted for a back three with Boyata joining Simunovic and Ajer in the team. Brendan is on record as saying that Boyata is his best centre half and he has targeted this game to have the big Belgian back in the centre of the Celtic defence. It looks like that has been achieved so we will be seeing Dedryck on Sunday.
"Dedryck is back and has been training really well," Brendan confirmed today.
SURPRISE RATING – LOW. Boyata wasn't going to miss Ibrox.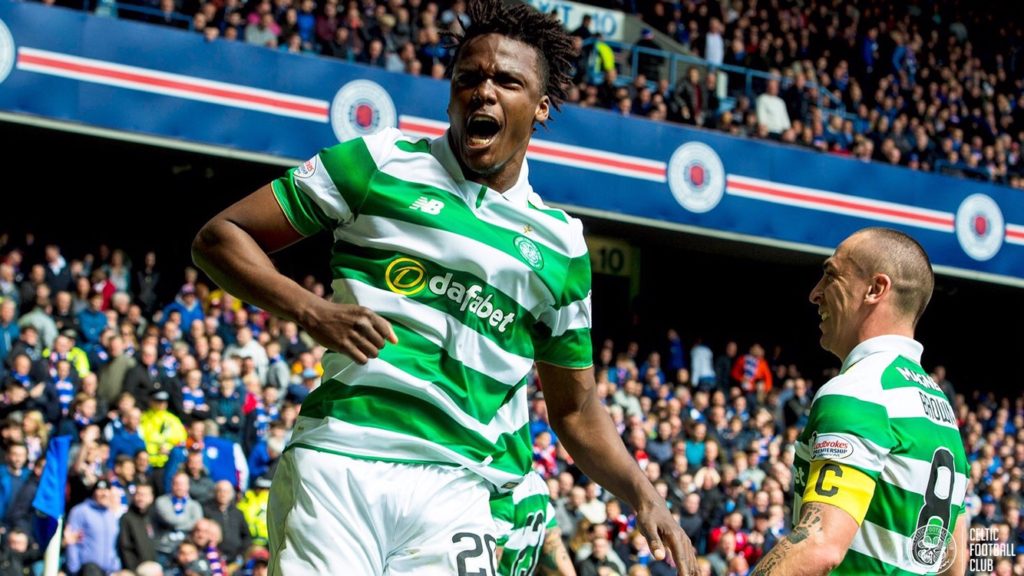 2.  HE SCORES BELTERS! It has been a while since we have enjoyed Stuart Armstrong in full flow. In The Celtic Star Podcast Extra last week with Alan Morrison from Celtic by Numbers, the importance of Stuart Armstrong to Celtic in committing opponents and getting beyond defenders was noted. This is something that we have lacked this season as the ball has rather aimlessly been shifted from one side of the defence to the other. Armstrong is an offensive player, who gets at the opposition. And Brendan has him ready for Ibrox!
Armstrong's best football of his career – it was a real purple patch – started when he came on as a substitute on the first Premiership meeting between the clubs in September 2016. He got a goal that afternoon as Celtic won 5-1. Expect to see Stuart emerging from his long lay-off in the second half on Sunday.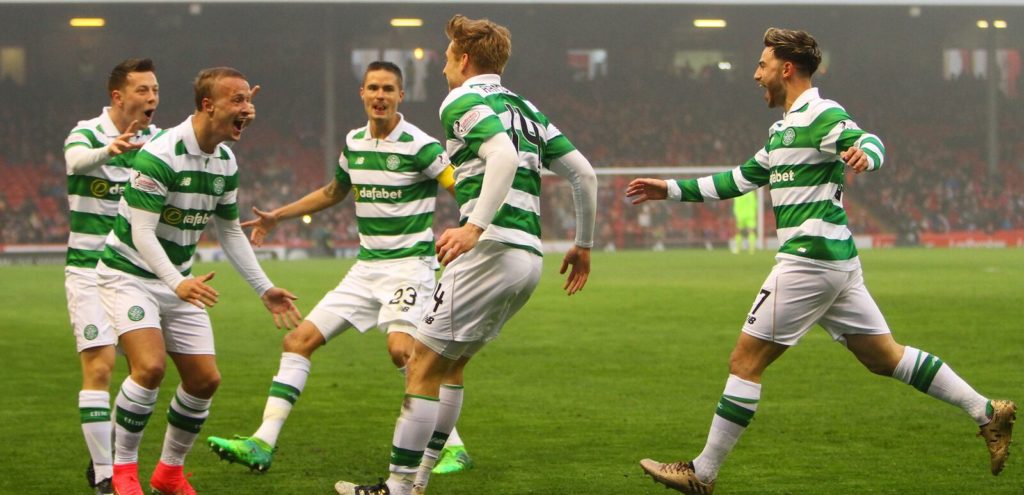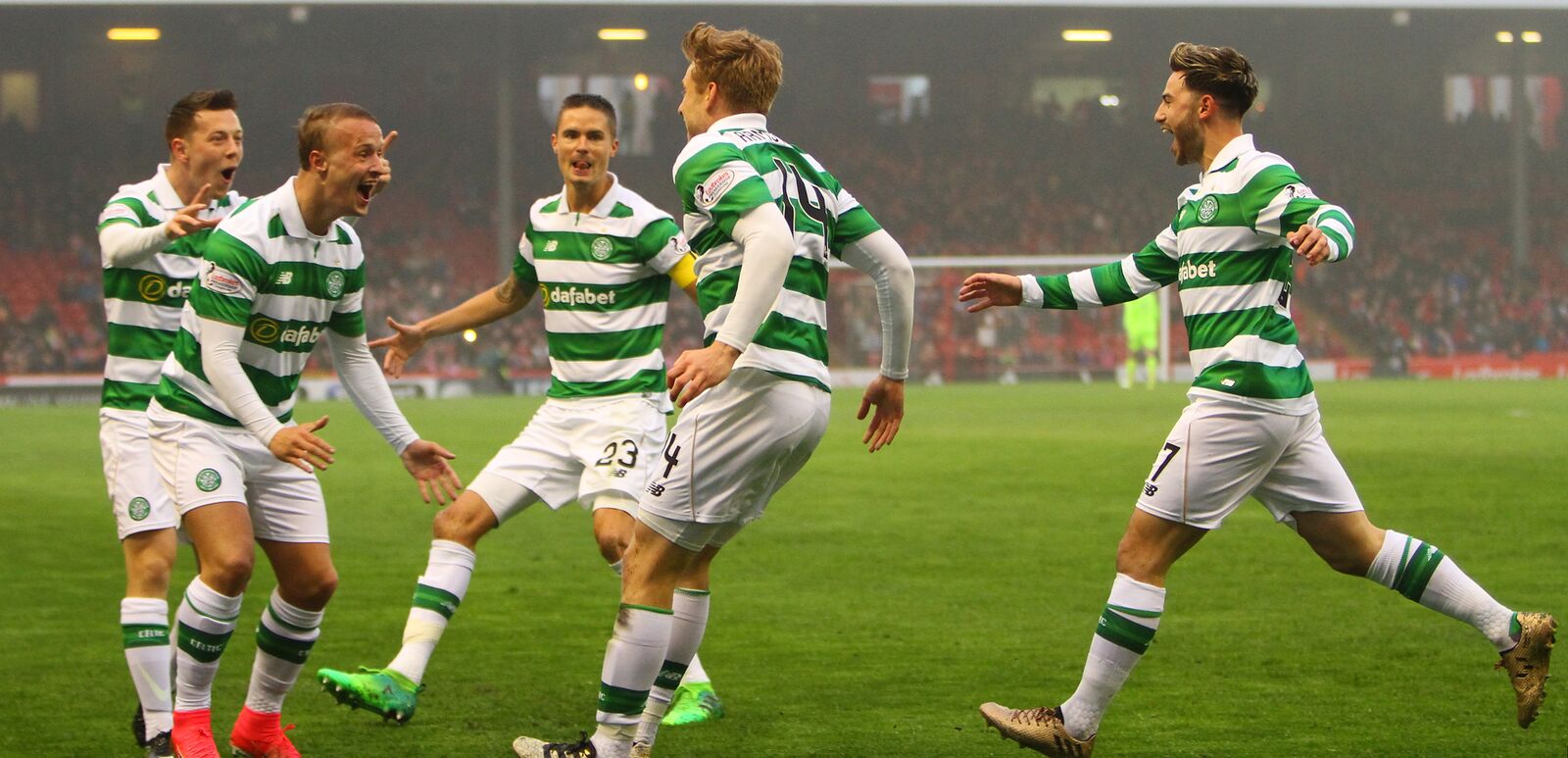 SURPRISE RATING – HIGH! Armstrong, Brendan led us allot believe, was still a week or two away from being ready. End of March was the suggestion so we could have expected to see him in the Scottish Cup semi-final against Sunday's host Club. Murty will have paid little attention to the threat that Armstrong poses as he looked a certain non-starter. He'll have to re-think matters somewhat before Sunday, or is Brendan just playing games with the rookie caretaker?
"Stuart Armstrong is back too which is great news for us and he comes back into the squad," Brendan said today. Bluff or double bluff? Murty must decide.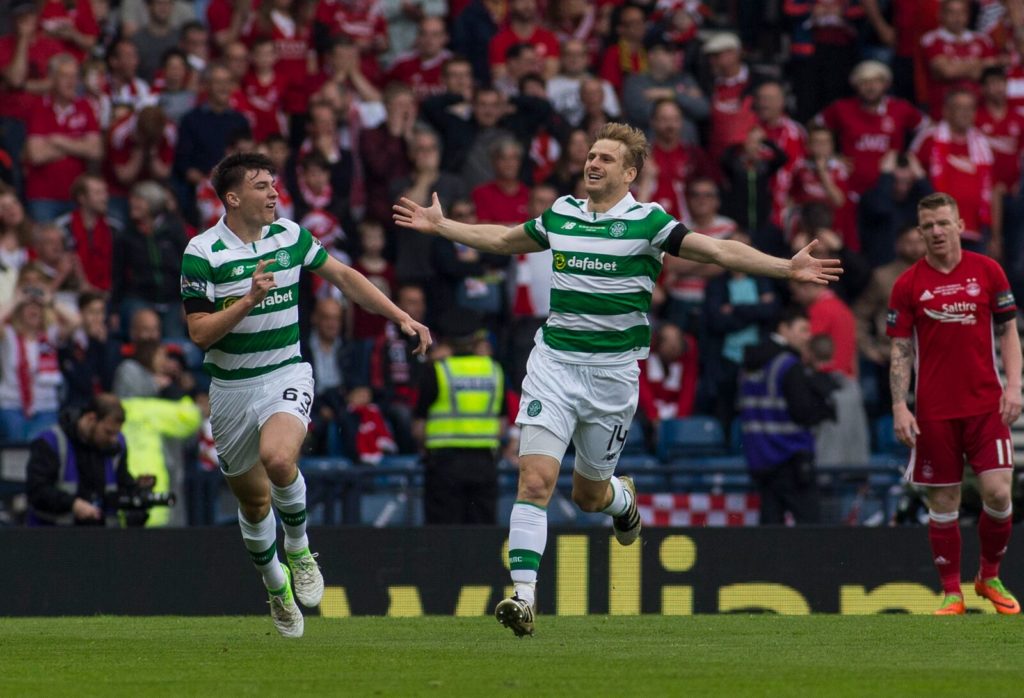 3. MORE MIND GAMES. Did anyone watch the World Athletic Championships that were on the BBC last weekend? The high-jump competition was particularly exciting as several athletics beat their personal bests and the bar was raised further.
The thoroughbred won in the end, the guy who could jump the highest. On Sunday the bar is set for the host Club at a level they have never jumped before – and to get over it they are going to have to beat their own personal bests and some more on top. It is sport. Anything can happen. But none of those plucky outsiders in Birmingham last weekend were shouting their mouths off in advance saying they were going to do this and that to their rivals who had a proven higher pedigree. It would have been stupid to have done so.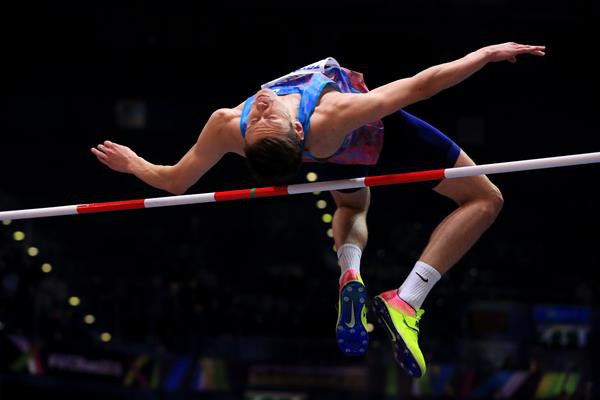 "Just be careful what they wish for," Brendan said. He knows how high the Celtic bar will be set on Sunday and it is going to be a daunting task for Rangers to get over it.
"We WANT to win the game and we will focus very much on our performance. Rangers NEED to win the game and that's the difference, there is a different psychology going into it, in relation to that.
"For them, they MUST win the game," Brendan repeated. The cheers are likely to be turning to fears as the kick-off gets close.
SURPRISE RATING – LOW! An experienced manager like Rodgers knows that winning the mind games in advance of the action gives his side a signifiant advantage. Celtic have a world class, experienced manager, the host Club has a caretaker who, as Frank McAvennie told The Celtic Star Podcast bhoys, had to get his captain Lee Wallace to send out a message to the players reminding them to call Murty Boss.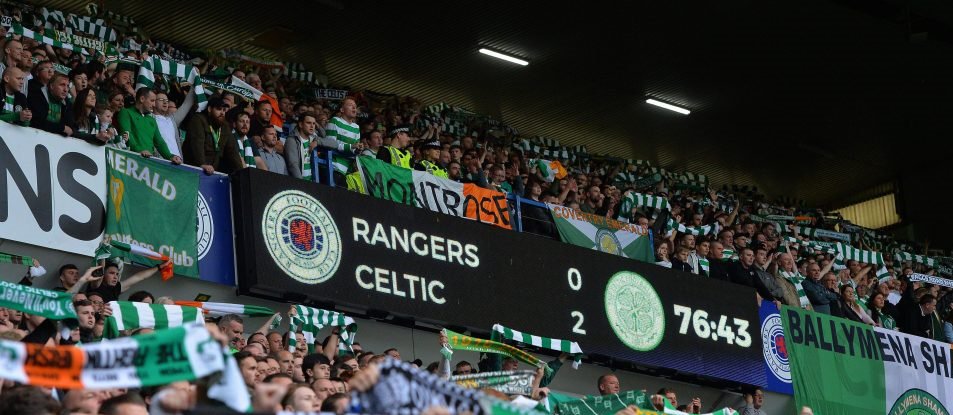 4. BROOMLOAN BANNERGATE. Rangers actually asked Celtic to ask the away support not to hang banners or flags from top tier, and Celtic fans have been talking the mickey about this all day. The Celtic Star broke the story earlier today and other have been jumping in too. The Affiliation had the best headline – No Banners to Sadden their Eyes!
There is even talk that The Green Brigade have sprung into action and are involved in a race against the clock to have the paint dry on this banner that they made today.It's a nice tie in to help the host Club with their sponsors.
"The game is wonderful and I'm lucky enough to have been involved in 8 of them. It's a game that excites us," Brendan said today.
"In these types of games, form doesn't really matter as they bring out a different emotion in the players and emotion from the stands."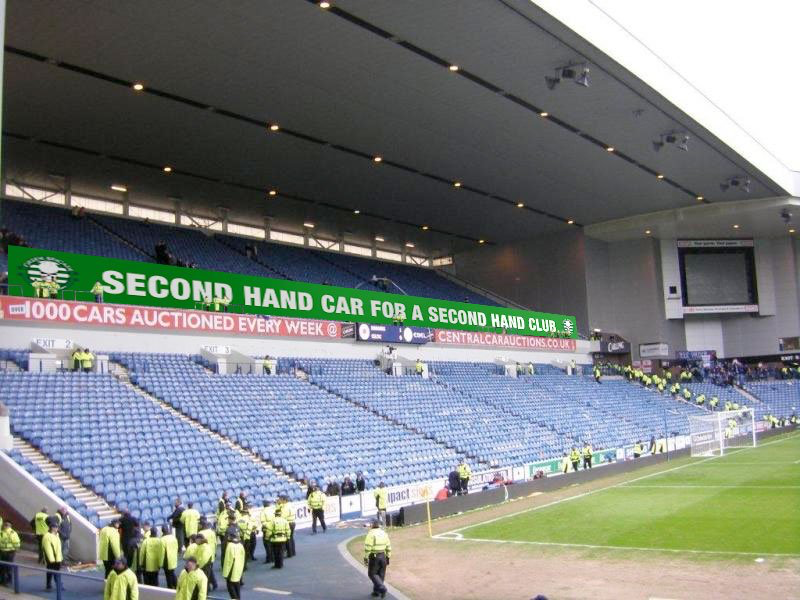 This would be a thing of absolute beauty on Sunday but you'll struggle to see it as every Celtic supporters club is digging out every banner and tricolour they can find.
SURPRISE RATING: HIGH in that Rangers would be STUPID enough to make such a request, hoping that it would be heeded. It's a schoolboy error from a six year old (club).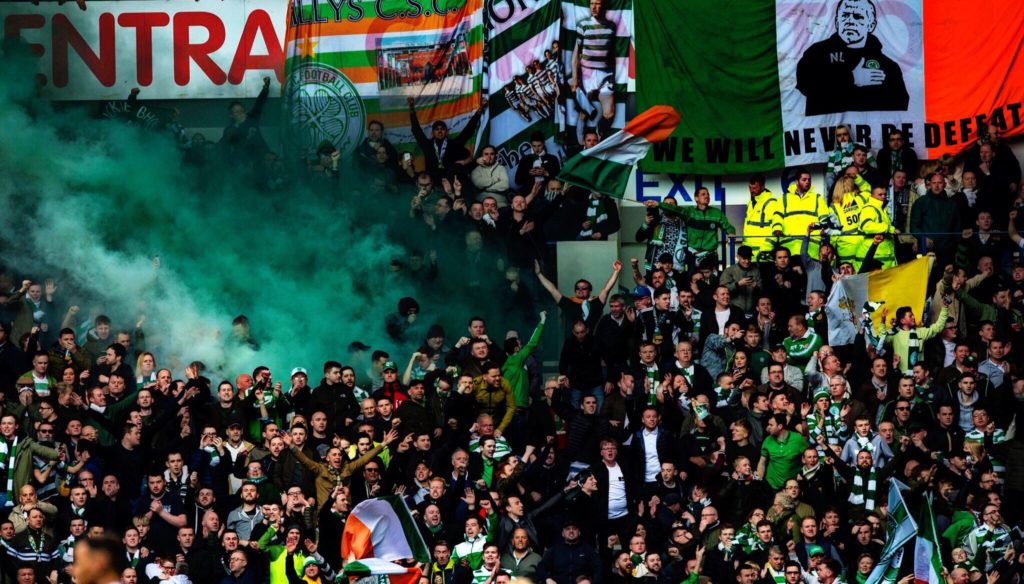 5. OUR REVISED TEAM-SHEET. Earlier in the week we predicted the team that we reckoned Brendan would go with and as we going the weekend we want to make just the one change.
We went for
DE VRIES,
AJER, BOYATA, SIMUNOVIC,
TIERNEY, FORREST, BROWN, NTCHAM,
ROGIC, SINCLAIR AND DEMBELE.
SURPRISE RATING: HIGH. We now reckon that ONE player from that predicted starting eleven will NOT start and it will be a real SURPRISE. What's also surprising is the player that Brendan is considering starting, Let's hold back from naming the change  –  for obvious reasons – but if what we are hearing is correct then it's very surprising indeed!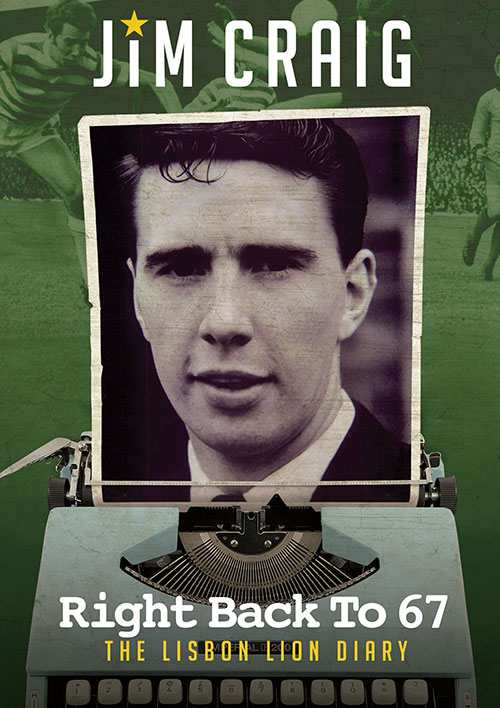 You can order a SIGNED copy of JIM CRAIG – RIGHT BACK TO 67,  THE LISBON LION DIARY from our new bookstore – www.thecelticstarbookstore.co.uk and there's a great launch offer for our OBSESSED WITH CELTIC t-shirts which are available in three colours. Order yours and you will also receive a copy of In the Heat of Lisbon for free.