Callum McGregor will captain Celtic this afternoon in the match against Livingston as Celtic cling onto their ever so slight chances of winning the league. McGregor though isn't giving up just yet and yesterday pointed out that it is only January and there are plenty of games still to be played. Or maybe not.
Last night The SFA wrote to the Championship clubs asking if they wanted to curtail their season, which would ultimately mean null and void and of course Hearts staying in the Championship. Ann Budge will be first to reply!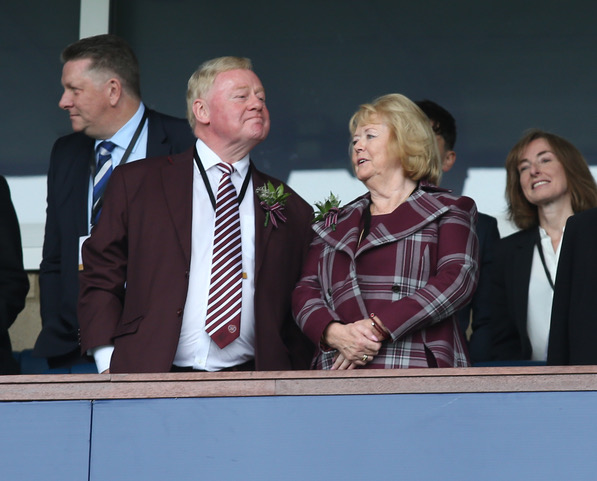 There is little doubt though that the chances of the league campaigns in Scotland finishing this season are lengthening as the days get longer. Celtic's ill-advised trip to Dubai attracted ministerial comment and on a day when further Government restrictions come into force – just after Neil Doncaster mentioned that the season could end up being Null & Voided due to Covid – the indications are clearly pointing towards football having to be stopped.
Celtic have been widely condemned for their trip to Dubai – where other than the two minor breaches of protocols – everything was done to remain within their own bubble in a supposedly private and restricted area in the hotel complex.
That though cannot be said for the bluenoses who travelled to Dubai and spent their time trying to get anything possible to use against Celtic.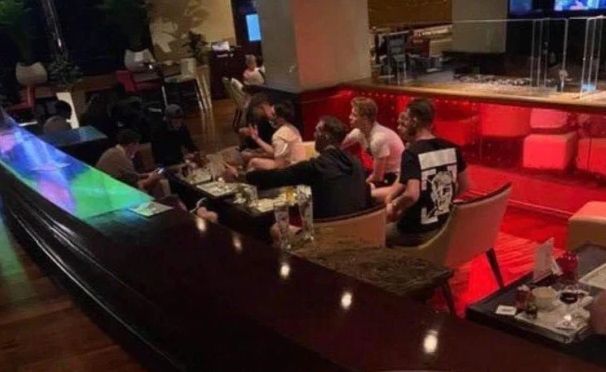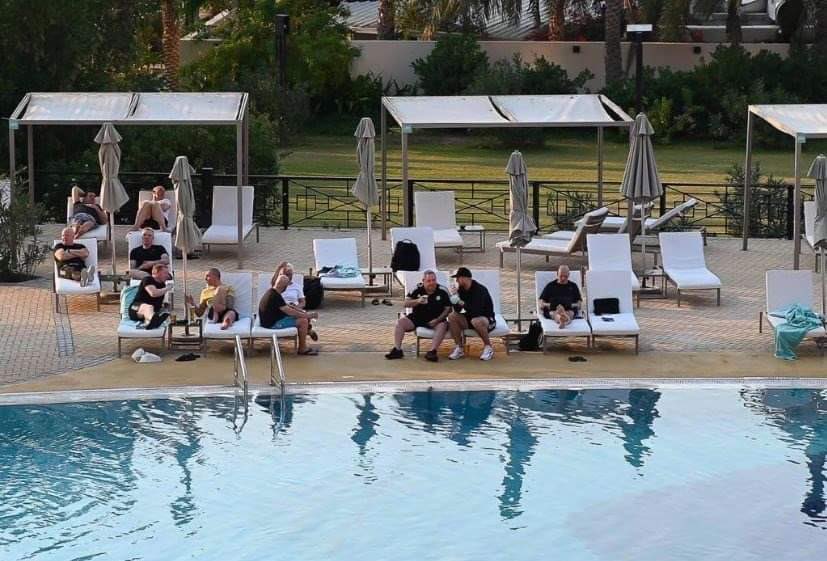 Maybe one or two other Celtic sites will pick up on this story today. And it makes you wonder what Nicola Sturgeon will make of Rangers fans – some being wealthy investors in the Ibrox club that was founded in 2012 – traveling to Dubai, obsessing over Celtic and bringing the virus back to Scotland. Maybe her patience with Scottish football will reach breaking point?
Celtic though continue to do all that they can to ensure that football can continue and like Steven Gerrard said yesterday we all want to see out the season – just like last year. Gerrard made the correct point that this was his view last time around as indeed it was. But it should be pointed out that he was heavily conflicted – as a Liverpool legend any calls for him supporting Null & Void would have been seen as treason by the red side of Merseyside so he mostly said very little other than he wanted the season played out (which was also Celtic's position incidentally. But the words of  the rest of those pushing  theRangers  Null& Void agenda will NOT go unnoticed in the weeks ahead, you can be sure of that.
"My opinion on this is exactly the same as it was in March and April."#RangersFC manager Steven Gerrard says the Premiership season must be completed, after Neil Doncaster refused to rule out a null and void campaign if coronavirus restrictions force football to be suspended. pic.twitter.com/sqM3CX8omj

— Sky Sports Scotland (@ScotlandSky) January 15, 2021
— Alex Rae (@alexrae1969) March 31, 2020
Callum McGregor was talking about observing the protocols and the implications of this dreadful pandemic yesterday in his Media Conference ahead of today's match against Livingston which will feature a side without the first team players still in self isolation.
"The club decided not to do the normal huddle last Monday, given the spotlight that was on us at that time. Our Covid guy and the head physio Tim Williamson asked us not to do that," McGregor revealed. "We just try to show and do the right thing as much as possible but the huddle is symbolic in terms of Celtic, so we want to keep that going, even if we can't do it properly.
"It was strange against Hibs, but I just tried to keep the team talk short. It loses a bit of its appeal when you aren't that close together. I tried to do most of the talking before the game and then it's about the football when we get on the pitch.
"We will just take it on a game-by- game basis. As the next few matches come around we will just need to look at that. For the Livingston match I will just take the directive from the club again. I will see what we can do and then take it from there. It's their decision.
"You can get why these rules are in place. Football is probably having more Covid cases than before during this period. That's due to the second strain being more transmissible and you know the virus isn't going to stop for football games.
"So whether you are a footballer, or you work in industry, the virus is the same and transmits the same.
"People are starting to pick up on that and are looking to cut as much contact as possible. It's being done for the right reasons and anyone involved in football will know it's not as easy as just saying that. But we have to respect the protocols and follow them as much as we can."
The stand-in Celtic skipper also revealed that Neil Lennon is keeping in touch with the players via Zoom calls and obviously we all saw Oko-Flex with his ear piece in before going onto the park in the game against Hibs. That caused some outrage among a few supporters who thought he was listening to music! "It's obviously been strange without the manager being here but we've had calls and a Zoom meeting before the game the other night. The gaffer's still having an input on a daily basis, and the squad is in touch with him."
Countdown ⏱ pic.twitter.com/P08dvgkM1J

— Tam Sellics son (@TamsellicsonIII) January 16, 2021