I had a sense of deja-vu the other evening, whilst listening to former SFA president, Gordon Smith talking on TV about a suggestion to move to a structure in Scottish football involving three divisions of 14 teams.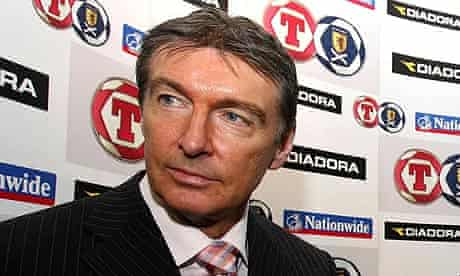 Just under 12 years ago, in the days before social media gave supporters a platform to express their opinions, I pulled together my own proposal for change, a wish-list of things I would like to see introduced to improve our game. That proposal included a plan to move to three Leagues of 14. The more things change etc.
I printed it off and headed out to Radio Clyde's studios in Clydebank. I remember the date well. Thursday, 22 May 2008. I handed it in at reception with a request that the football pundits based there at the time have a look and possibly discuss some of the suggestions on air. I'd put quite a lot of thought and work into it, so it was a real big deal for me at the time.
Needless to say, I heard nothing back, although I wasn't to know that on the day, as I jumped back into the car and headed for Dundee, where a few hours later we won A Title for Tommy at Tannadice.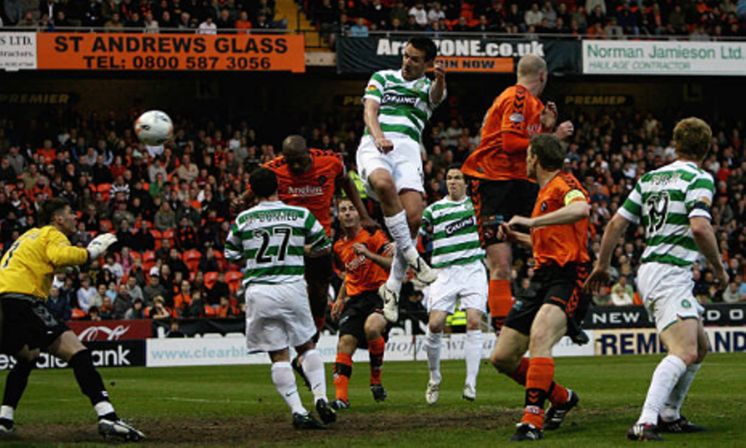 Whilst a few of the items on the list have been introduced in the interim – the pyramid structure from non-league football into the senior game springs to mind – many of the issues which, in my opinion, dilute the supporter experience from the game we love, still remain.
For me, these issues would include;
• Repetition of fixtures, both within and across seasons, with limited opportunity for movement between Divisions.
• The uneven split of games in the 33-game 'normal' Premiership season, and its inevitable consequence, the third home or away post-split League fixture against the same team to 'square things up'.
• Lunchtime kick-offs as a specific 'turn-off', combined with a general tendency to ignore spectator needs or, occasionally, common sense in the scheduling of televised fixtures. The semi-finals of domestic cup competitions are a case in point. Sunday lunchtime for Inverness or Aberdeen in a sparsely-populated Hampden, anyone?
• Artificial surfaces in the top-flight.
• Three-sided stadia in the top-flight.
• Cost of and unavailability of away tickets.
The current, unprecedented situation is quite horrific, with football obviously way down the list in terms of priorities. Over and above that, with no end to that situation presently in sight, there remains the very real possibility that next season will come under threat, in terms of the supporter experience as we knew it until recently at any rate.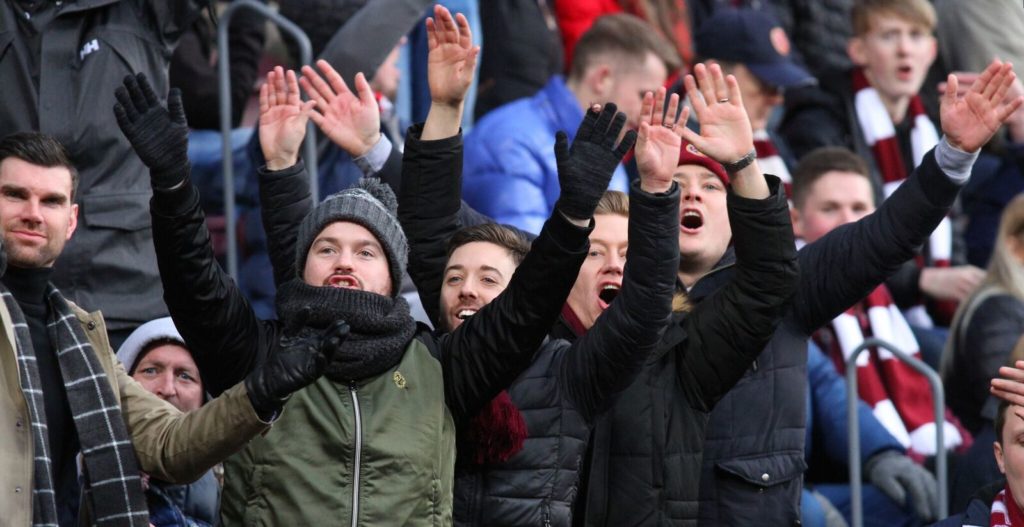 And, of course, the longer this period of no football activity – and therefore, income – prevails, so the chances increase of clubs of varying sizes running into financial difficulties which they may struggle to emerge from. The third millennium has already witnessed the liquidation of three senior Scottish clubs, Airdrieonians (2002), Gretna (2008) and Rangers (2012), whereas prior to that, if my memory serves me correctly, Third Lanark had been the last League club to die, back in 1967.
Nevertheless, desperate times call for desperate measures, and what the current situation does present is an unscheduled opportunity to take a fresh look at how the Scottish game is structured. 'Time for a new model', as someone suggested earlier.
Traditionally, any restructure of the Leagues has been extremely difficult to force through, as self-interest trumps everything else. Sadly, we have seen that again in the last week or so. Thus, a number of our traditional clubs – Dunfermline, both Dundee outfits, Morton, Falkirk, St Mirren etc. – find themselves cut adrift from the top-flight for years at a time.
However, with the threat of relegation to Hearts, Partick Thistle and Stranraer – unfairly in my view – as a consequence of the current season being unable to complete, it may be that an impetus which would not normally exist is there at the moment to extend the size of the divisions.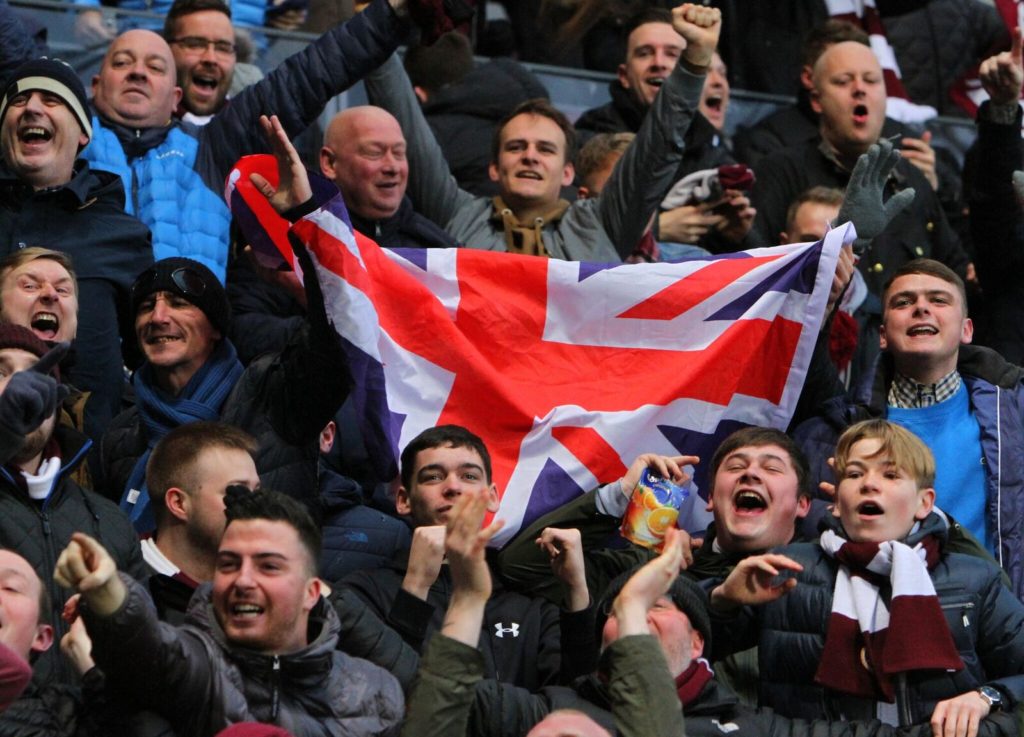 I am realistic enough to know that my nirvana of a return to a top division where clubs meet once home and away each season at 3pm on a Saturday, and a supporters' bus pulls up with 50+ folk paying in at the gate, is not happening anytime soon, whatever the groundswell of support there would be for that amongst fans up and down the country.
But what we do have is an opportunity to at least address and progress some of the issues in time for next season. It feels right and just that a plan should be in place to do at least that, notwithstanding any of the other threats I mentioned above coming to pass further down the line. And very doable.
Two options, for me, in terms of structure:
• Three Divisions of 14 teams, as mentioned earlier.
• 14-team Premierships and National Championships, with the Divisions below that structured on a Regional basis, an extension to the set-up which currently exists below the Third Division, thus reducing costs at that level.
Let's run with the first option for now. Here's what I'd like to see.
• Teams meet each other home and away between the season start and Christmas. So, there would be 26 games played before the winter break. All clubs get their home and away fixture from all of the teams with the bigger travelling supports. In future years, I would introduce an early July League start, providing competitive domestic action for Scottish clubs who are competing in European football. The current August start makes no sense to me in that regard. June and January are your season breaks.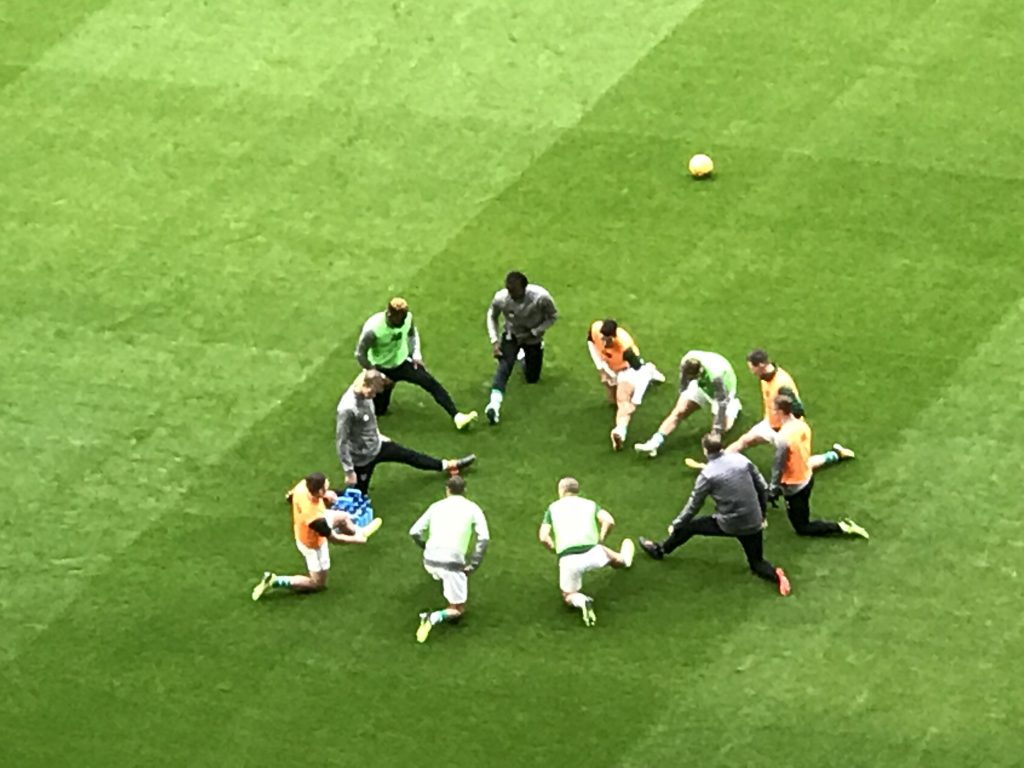 • The second half of the season sees two sub-Leagues, top and bottom, again those sides playing home and away fixtures, so no imbalance of home/away matches in the 'normal' or post-split periods. Thus, you would retain four derby games per season as long as the 'big-city' clubs remain in the same half of the League.
• Two sub-Leagues of seven produce an additional 12 games per club after the split, so 38 in total, the same number as we play presently. However, the obvious drawback here is that each club would sit out a fixture twice in that period, given the odd number of teams involved. That could prove problematic in terms of fixture scheduling.
• A top or bottom sub-League of eight addresses that issue, however, that would involve a total of 40 matches for those involved (plus a Play-off for some of them, see below).
• It seems to me that 7/7, 8/6 or 6/8 is the only real question posed by what seems an obvious solution.
• Two clubs automatically relegated and promoted each season. Freshen it up for the supporters and give the 'marginal' clubs a more regular slice of the top-flight pie.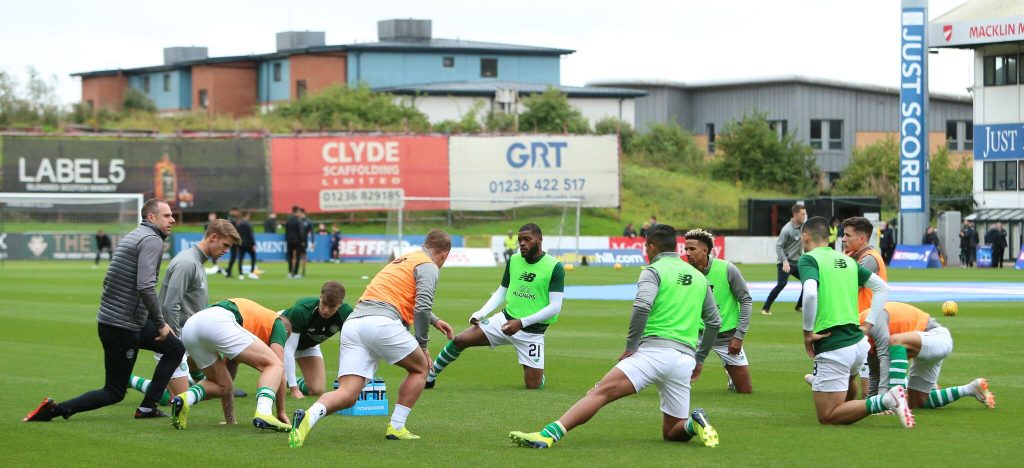 • Third-bottom Premiership meets third-top Championship in a single Play-off final on a neutral venue, decided when the sides involved are known so that the most logical venue is chosen. So, for example, Ross County v Dundee, played at somewhere like Perth, Inverness or Aberdeen. Same principles apply all the way through the pyramid. This guarantees two new sides each season, with the potential for a third.
• That assumes that such clubs meet agreed criteria, relevant to the level they aspire to join. For me at the Premiership level, that would include a stadium with four sides, no artificial surface and capable of issuing a minimum of 2,000 tickets to away fans. The first two criteria would kick-in after a grace period and the third one immediately. I would also like to see a cap on the price of away tickets, agreed across the board, and an end to the £30-50 League game.
Lots of ifs, buts and maybes in there, certainly, however, hopefully, also food for thought.
No rocket science or real impediments to introduction either, should there be a will to do so.
To ensure that no clubs are relegated at the end of this current 2019/20 season, the third tier would consist of 16 teams for one season only. They would split 8/8 halfway through, with four clubs relegated at the end of 2020/21. Two clubs would then be promoted for 2021/22.
Just for illustration, here's what that set-up might look like at the end of next season, based on current standings.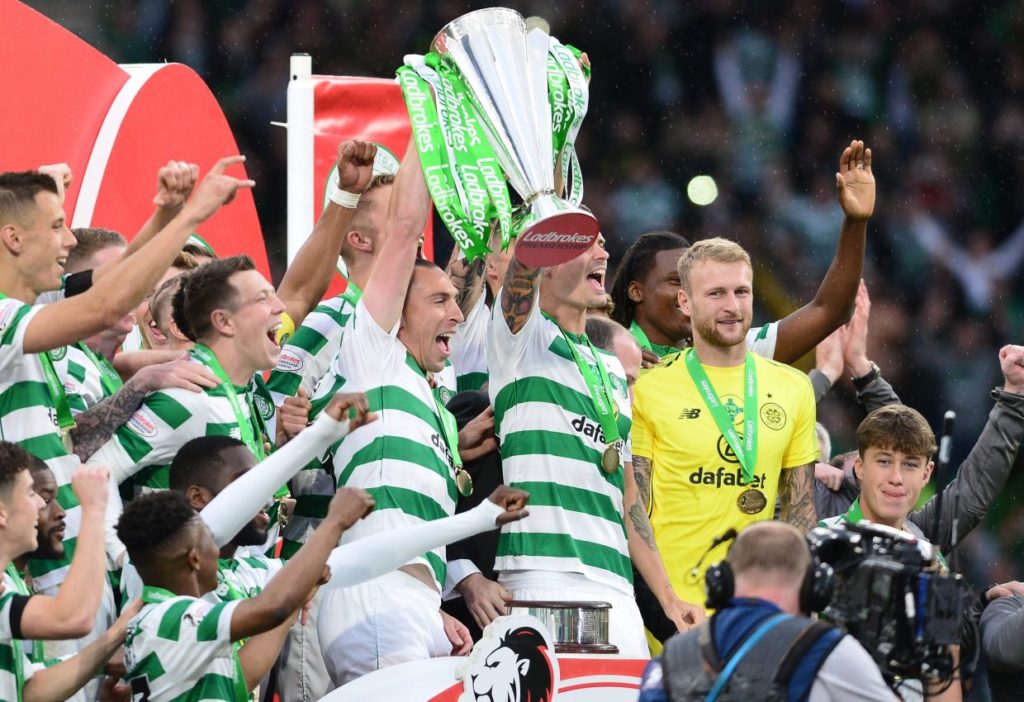 Scottish Premiership Outcome at end 2020/21
Celtic Champions
The Rangers No change of status
Motherwell No change of status
Aberdeen No change of status
Livingston No change of status
Hibernian No change of status
St Johnstone No change of status
Kilmarnock No change of status
St Mirren No change of status
Ross County No change of status
Hamilton Academical No change of status
Heart of Midlothian Play-off with Arbroath to avoid relegation
Dundee United Relegated to Championship
Inverness CaledonianThistle Relegated to Championship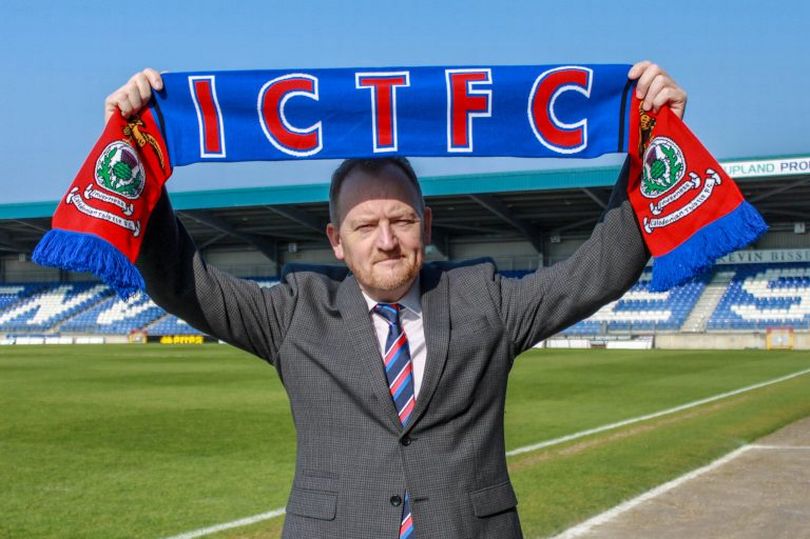 Scottish Championship
Dundee Promoted to Premiership
Ayr United Promoted to Premiership
Arbroath Play-off with Hearts to gain promotion
Dunfermline Athletic No change of status
Greenock Morton No change of status
Alloa Athletic No change of status
Queen of the South No change of status
Partick Thistle No change of status
Raith Rovers No change of status
Falkirk No change of status
Airdrieonians No change of status
Montrose Play-off with Forfar to avoid relegation
East Fife Relegated to National League
Dumbarton Relegated to National League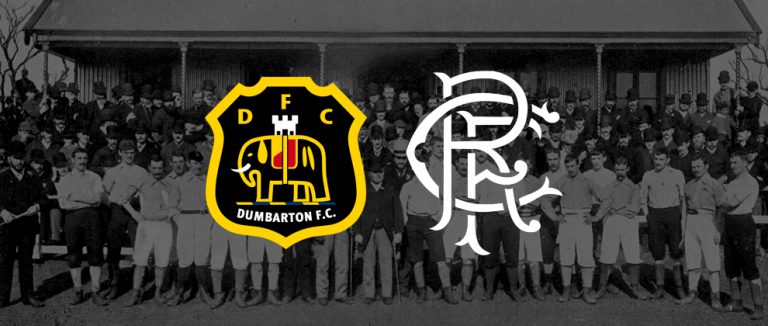 National League
Clyde Promoted to Championship
Peterhead Promoted to Championship
Forfar Athletic Play-off with Montrose to gain promotion
Stranraer No change of status
Cove Rangers No change of status
Edinburgh City No change of status
Elgin City No change of status
Cowdenbeath No change of status
Queen's Park No change of status
Stirling Albion No change of status
Annan Athletic No change of status
Stenhousemuir Play-off with Regional 3 to avoid relegation
Albion Rovers Relegated to Regional League
Brechin City Relegated to Regional League
Brora Rangers Relegated to Regional League
Kelty Hearts Relegated to Regional League
The wider issues around kick-off times could then be addressed as a further phase of change.
Just a few thoughts, which I hope you found of interest.
Hail hail,
Matt Corr
Follow Matt on Twitter @Boola_vogue.
INVINCIBLE by Matt Corr is published early May & advance orders are being taken now at https://t.co/fEGFirD1Qp @Boola_vogue @lcafiero @TheClumpany @CelticNation67 pic.twitter.com/ZtKZQjCM0J

— The Celtic Star Editor (@CelticStarMag) April 19, 2020
ALSO ON THE CELTIC STAR…
That Beautiful, Magical, Wonderful Day at Tynecastle – An extract from Invincible, by Matt Corr…https://t.co/2CHSF6vtQ4 @BroganRoganTrev @Auldheid @Boola_vogue

— The Celtic Star Editor (@CelticStarMag) April 18, 2020
INVINCIBLE by Matt Corr
The Celtic Star's very own Matt Corr – who you may also know as a Tour Guide at Celtic Park – publishes his first Celtic book, titled INVINCIBLE – early next month. This beautiful hardback book will be the definitive story of Celtic's magical2016-17 season – it truly is wonderful, a real joy to read, and brilliantly written by Matt.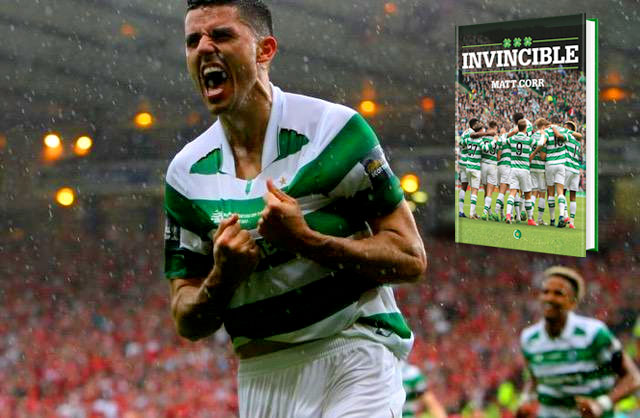 If you have been reading Matt's regular contributions on The Celtic Star or indeed in the Matchday Programme or in the Celtic View you will know just how talented a Celtic writer he is. The book is published by The Celtic Star and you can pre-order below.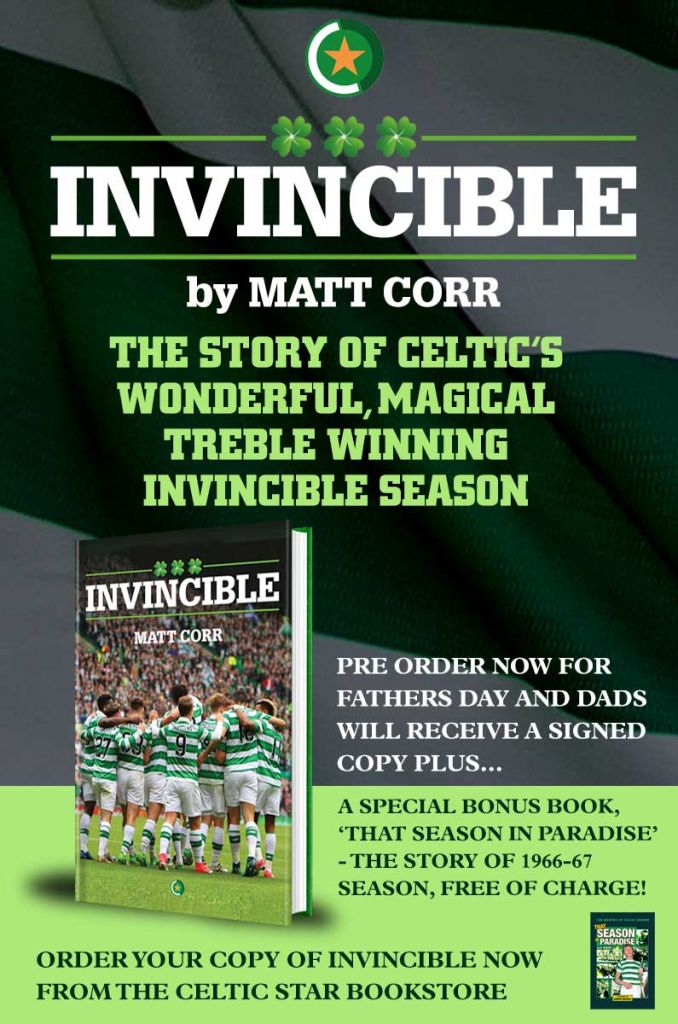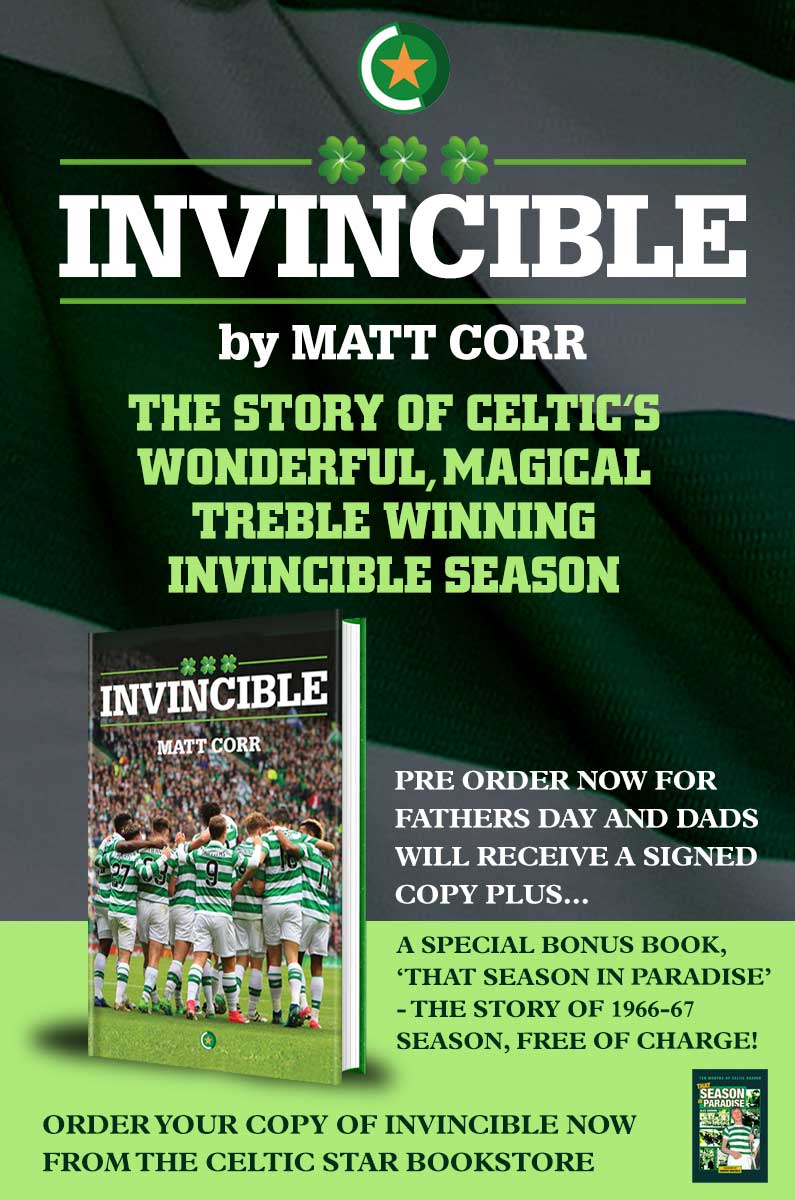 Support Celtic Youth Development
Help raise money for Celtic Youth Development by joining the £1 weekly lottery and you could win up to £25,000 – just click the photograph below to join. Lots of our readers have already done so and they're now doing their bit to help fund Celtic Youth Development that can deliver the stars of tomorrow and beyond. And you might even win a few bob too! And a special thank you to all The Celtic Star readers who have already signed up and are now supporting youth development to give us the Celtic Stars of the future…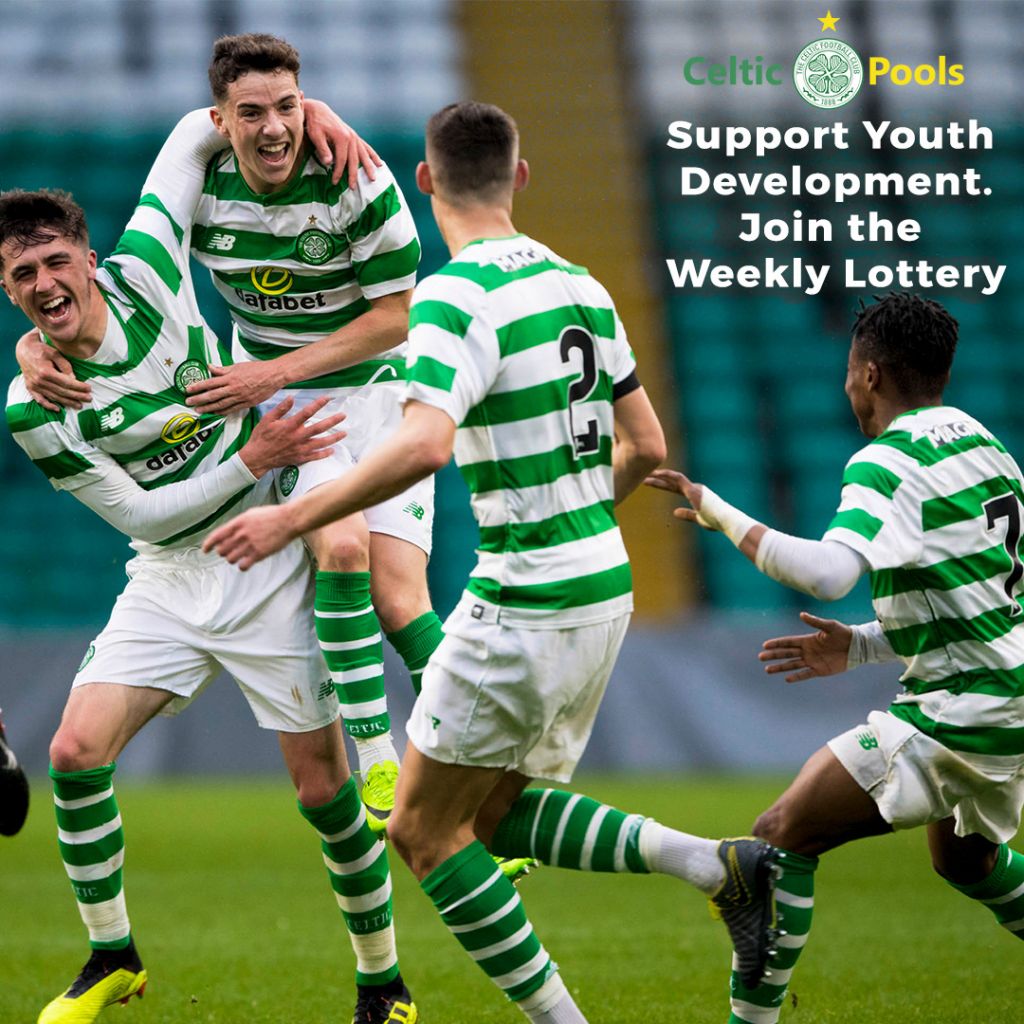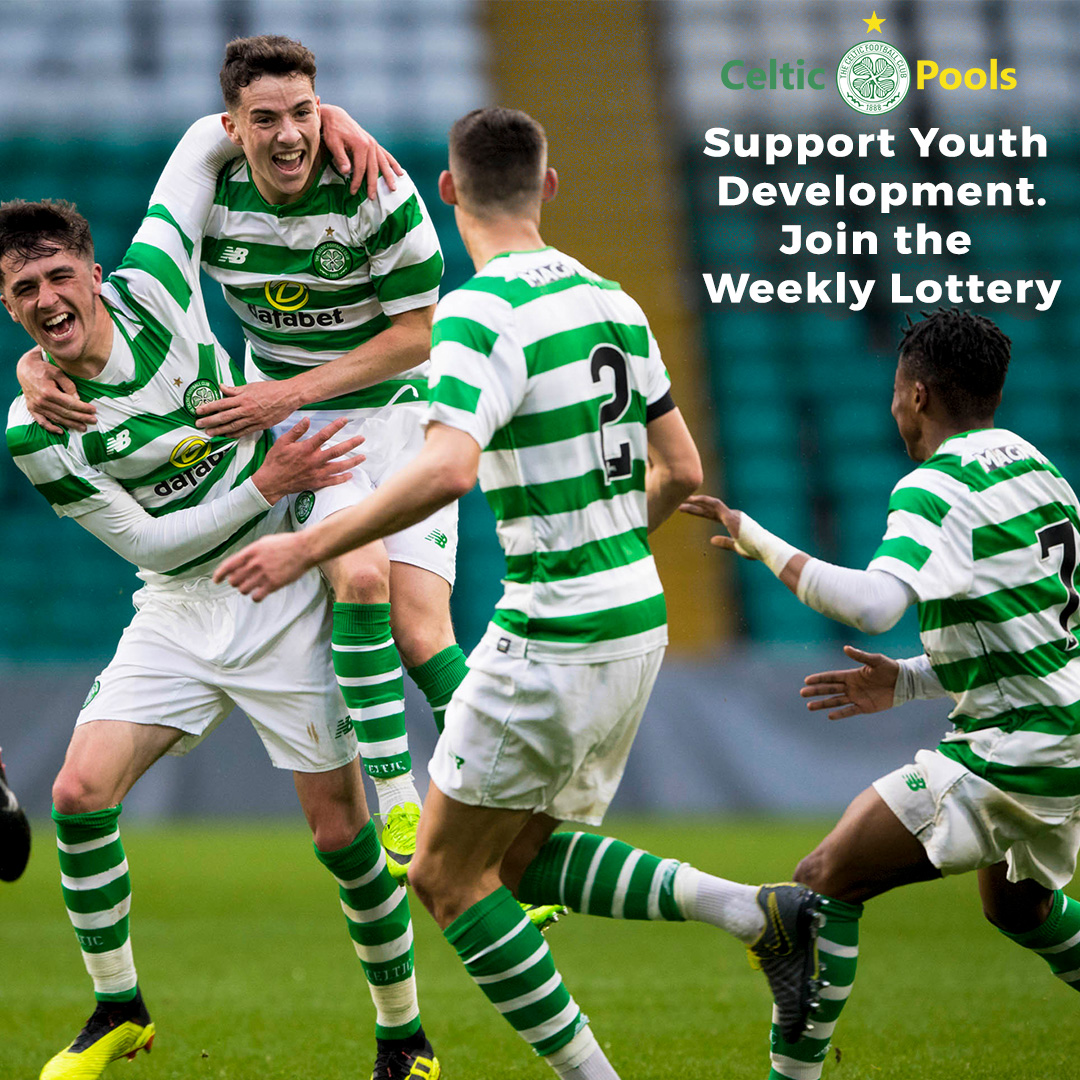 WANT TO WRITE FOR THE CELTIC STAR?
If you fancy writing for The Celtic Star, on any Celtic related subject of your choice?  If you do please email your contribution to editor@thecelticstar.co.uk and we'll get it on the site…this is how it feels!