ODSONNE EDOUARD TALKS CELTIC
The young striker, on-loan from PSG for the season – Celtic have an option to buy at the end of the season – turned the game at the weekend against Morton when he replaced Scotty Sinclair at half time. His second half partnership with his pal Moussa Dembele brought Celtic 3 goals and has given manager Brendan Rodgers something to ponder for the trip to Ibrox on Sunday where a win effectively knocks out any thoughts of a title challenge emerging.
Here is what Odsonne has to say on the prospects of being part of an historic back to back Treble, the match next Sunday, his close friendship with Moussa Dembele and what might or might not happen in the summer. He's happy to wait and see…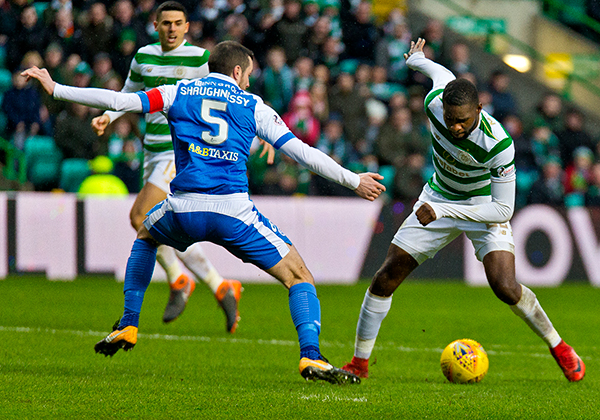 ANOTHER TREBLE
"If we were to win the Treble again, it would be historic. It would show again that we are the best team in Scotland. If it was to happen two years in a row for the club then it would be truly special. People would talk about it for many years.
"I've not won any senior medals before so to be part of something like that would mean everything to me.
"At Celtic, it's all about winning. That's one of the reasons I came here. I want to be part of a successful side. I want to benefit from being here and if I could get one medal or more then it would show that my time here has been a success. I want to benefit in the best way possible.
"These feel like special times for Celtic and there is a great ambience around the club. We feel we have momentum and a good chance of making this another hugely memorable campaign.
"Everyone is together. Winning the Treble last season was fantastic for the club but everyone wants to do it again."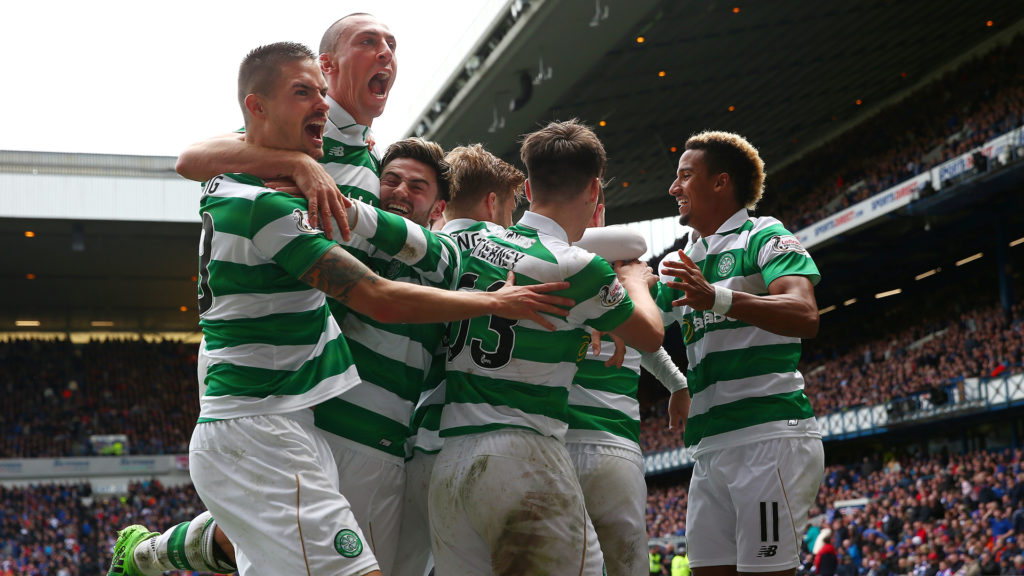 IBROX ON SUNDAY
"For me, this will be our most important match of the year. It is against our biggest rivals and on these days, victory for the fans is very important. You can't think about defeat. That is why we're all working towards a victory.
"We know it will be hard at Rangers' home but we are used to high-pressure situations.
"I hope I have done enough to be included in the game. It's the same every day. I want to play in every match. I'll need to work hard this week and see what the manager decides, but it would mean everything to me to be involved.
"It's hard at this point to speculate on the implications for the title — we'll see what happens in the match. We'll talk about that after the match."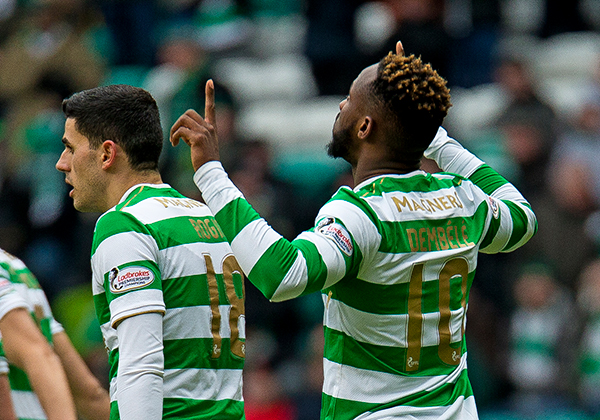 MY MATE MOUSSA
"It's really important for me to have a good relationship with Moussa — off the pitch too. He was really important for me when I first came here.
"He welcomed me and I've always got on really well with him. It's made me feel good about myself and he made the transition from living in France to coming here much easier. That has helped me perform on the park because if you are not happy off the park, then it's hard to perform on it."
MY FUTURE AT CELTIC
"I'm just playing the season right now. I'm not thinking about what will happen next season.
I've really enjoyed my time at Celtic. It's a wonderful club with a fantastic manager and the greatest supporters.
"We'll see what happens but I'm happy to wait until the summer. I want to concentrate on my football to help Celtic in the best way I can.
"It's not my decision. I've not spoken to the manager about it yet as the season has not yet finished."
NEW EPISODE – Simon Weir on The Celtic Star Podcast: A Celtic State of Mind
This week, Paul John Dykes and Kevin Graham are joined by Scottish actor, Simon Weir. Please be warned that the content of this episode is EXTREMELY EXPLICIT.
Simon has appeared as a mechanic in 'High Road', a gangster in River City, a Tim in Singin' I'm no' a Billy, he's a Tim,  a philandering Granton Star footballer in The Acid House and a philandering filthmeister in Trainspotting 2.
He's also a massively obsessed Celtic memorabilia collector, and he brought some of his collection into the studio to share with us. Not only does Simon collect rare Celtic shirts, he also used to collect autographs, and the lengths he went to in order to add to his collection had the podcast team in stitches.