Frank McAvennie knows a thing or two about playing as a striker at Celtic and yesterday he explained how he always felt that Odsonne Edouard had what it takes to be a huge success in the Hoops, possibly even turning out to be better than Moussa Dembele.
And he reckons that the Odsonne, or French Eddie as the fans call him, has had a new lease of life with the changing of preferred formation to 3-5-2 – meaning that he's got a striking partner to play alongside. And the understanding that the Frenchman is developing with Leigh Griiffiths is developing all the time and is looking increasing lethal as far as any of Celtic's opponents are concerned.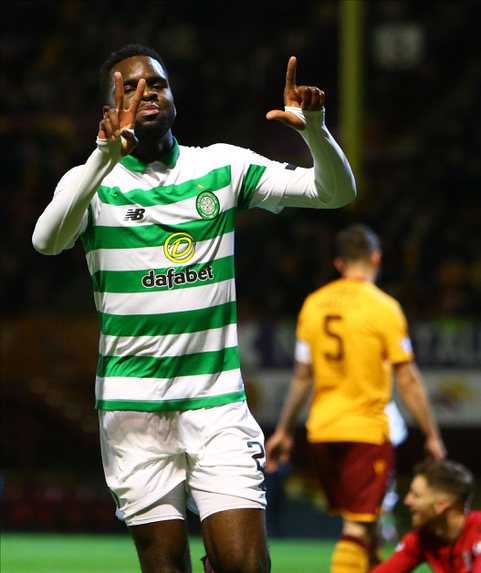 Hearts tomorrow night will have to sit deep, with their parked bus and try to figure out a way to stop the league's most lethal strike force who of course were both rested at the weekend in the Scottish Cup victory over Clyde at Broadwood.
"We all know how important a player Odsonne is, but Griff was rested for the Clyde game as well," McAvennie told the Media, as reported by Scottish Sun.
"I always thought Edouard was a wonderful player and that he could match and maybe overtake what Moussa Dembele did at Celtic. He's got that much ability.
"I also think he is enjoying playing with someone up front with him. He is getting a new lease of life. He can play up front on his own, but it's a new system and it's worked well.
"Griff is such a wonderful player with his flicks and you can see the two of them have an understanding now. Two strikers used to be the way and you don't get it now.
"I'm delighted for Griff. They all have a smile on their faces and Edouard and Griff were a joy to watch against Motherwell. They looked like they were enjoying themselves.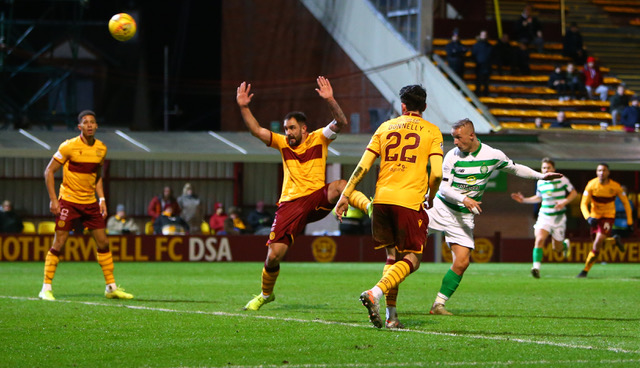 "When you enjoy your work, I think you become better at it. I was fortunate I enjoyed all my years playing football."
On Odsonne, Frank McAvennie also noted that at just 22, there is an even better player to follow as he is only going to improve as he matures and learns the game.
"The scary thing for Scottish football is it also means Edouard can only get better. He's only a boy. They reckon strikers don't peak until they're 25 or 26. So Celtic, as a club, might not see the best of him.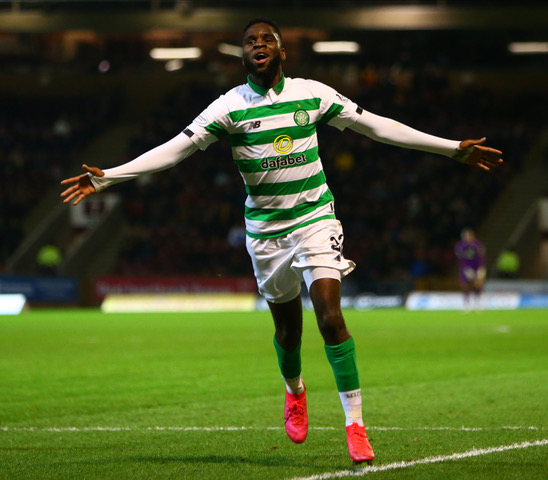 "But we'll get some of the best of him because, knowing the Chief Executive Peter Lawwell, there will be clauses in his contract. So no matter how good he gets, we'll be getting paid all the way down the line.
"But I do think Edouard is that good. It looks like he can be incredible for Celtic in the future. I never thought they would find another Dembele, but for £9million they have. It's a snip.
"With Griff, you need to be totally focused on the game and he obviously wasn't at times over the past few months. But I said Neil Lennon was the right man to sort him out because he's had to deal with his own troubles.
"If anyone can help him out it'll be Lenny. That seems to be the case. Whether he has done it by shouting and bawling, or by putting his arm around him, I think Lenny knows how to handle the boys, especially guys like Griff.
"He can take a boot up the backside as well as having an arm put around him."
On the two strikers on show at Cumbernauld at the weekend, McAvennie gave his assessment on how they got on.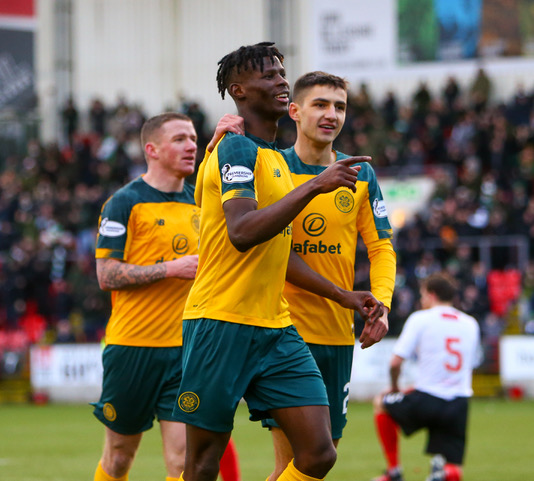 "Bayo had chances against Clyde, but I felt he was trying too hard before he eventually got his goal.
"I've got a wee feeling for Klimala, that he will come good eventually.
"Lenny wants to have four strikers, but those two will have to play second fiddle to the other two for now. Long may playing two up front continue, though. For me, it's long overdue.
"You look at the bench and the players who can come on. That's the difference as far as I'm concerned and that's why they have got it going right now.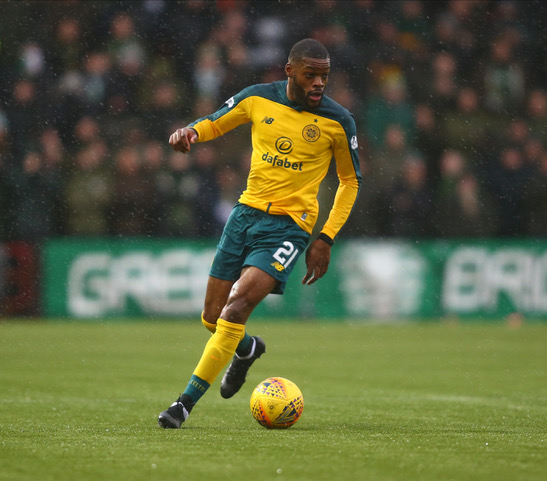 "Olivier Ntcham has come on to a game as well and looks undroppable. He seems to have struck up a good understanding with Edouard.
"Callum McGregor was also rested on Sunday and scored a great goal against Motherwell, so Lenny has lots of options available to him for the match with Hearts.
"Being able to rest some of them against Clyde was a good thing, although if you are a footballer, you want to play."
ALSO ON THE CELTIC STAR
As a 12-year-old boy is charged, ITN's Peter A Smith fails to respond to 'Racist Video' Queries…see HERE.
Help raise money for Celtic Youth Development by joining the £1 weekly lottery and you could win up to £25,000 – just click on any one of the photographs below to join. Lots of our readers have already done so and they're now doing their bit to help fund Celtic Youth Development that can deliver the stars of tomorrow and beyond. And you might even win a few bob too!