JAMES FORREST scored what turned out to be the winning goal at St Mirren yesterday and that ensures Celtic will go into the Glasgow Derby with a five point advantage over the Rangers who have done well to keep on Celtic's tails in the first half of the season. An eight point deficit going into the New Year and the winter break would be a real body-blow to Steven Gerrard's trophy-less side.
Forrest and Celtic's talisman Odsonne Edouard – denied a perfectly legitimate goal yesterday by the 'Red Card, Red Card,' Conservative MP are perhaps the most likely match winners on Sunday but it was nice to see Callum McGregor back on the scoresheet and he too enjoys scoring against the Rangers.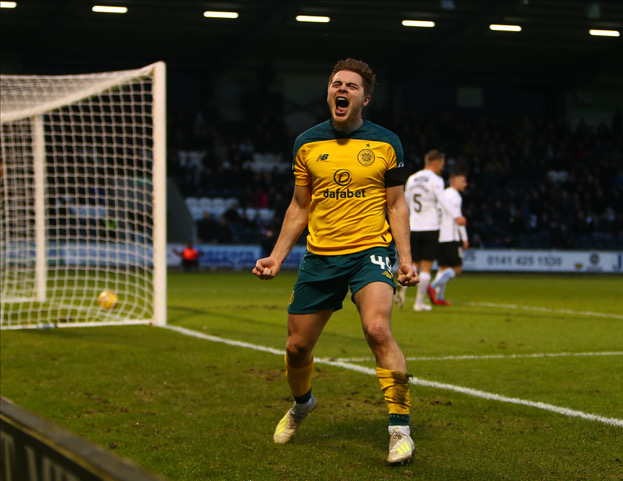 The stakes are high for this final match of 2019 at Celtic Park and we're all hoping that it will be another, and perhaps the most important, Beautiful Sunday.
James Forrest was told before the game yesterday by his manager that he was due a goal and that's exactly what he delivered. Callum McGregor got the opener. Odsonne Edouard added a third before the Conservative MP got his offside call badly wrong – it was a close call, the Celtic striker was only a yard onside.
St Mirren got the benefit of a deflection off a free kick late on that wrong footed big Fraser Forster and denied him his clean sheet but the three points were never in any real danger.
"Before the game I said he was due one and he took it brilliantly," Neil Lennon told Celtic TV, as reported by Scottish Sun, after the match in Paisley as he referred to James Forrest's winner.
"It was a great ball from Odsonne Edouard for Jamesy to go around the keeper at pace.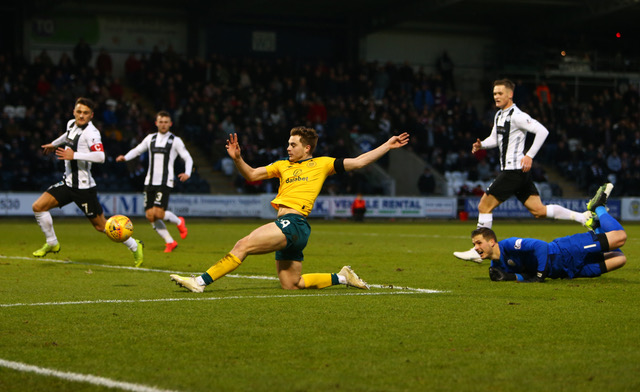 "He kept his feet and composure and it was a really important goal."
Lennon knows the value in having successfully got his striker fit again and ready for Sunday. His absence from the League Cup Final showed just how important a player he is for this Celtic team, and perhaps also why bringing in a new striker to share the load is the top priority for the January window. That though can wait until after Sunday.
"Odsonne's an outstanding centre-forward. I'm pretty much sure he'll start on Sunday and he makes us better.
"He's a threat and I like his physicality. I like his pace – he comes to life in the final third and he's such a clever player.
"His all round game is very good and he gives the team a lot of confidence when he plays. I thought at times he was sublime – there was his vision and he's so deceptive with his feet.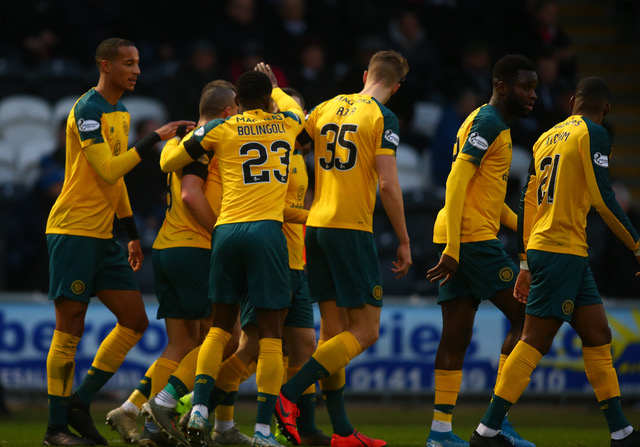 "He was maybe unfortunate with the one second half as it looked onside so he didn't get the rub of the green there.
"But he's in outstanding form as the majority of them are. They're playing really well.
"We didn't have much anxiety defensively. They got a huge slice of luck with the goal but sometimes you have to deal with that which we did.
"We probably should have won by more and their goalkeeper made some good saves second half. I would have liked a more emphatic scoreline.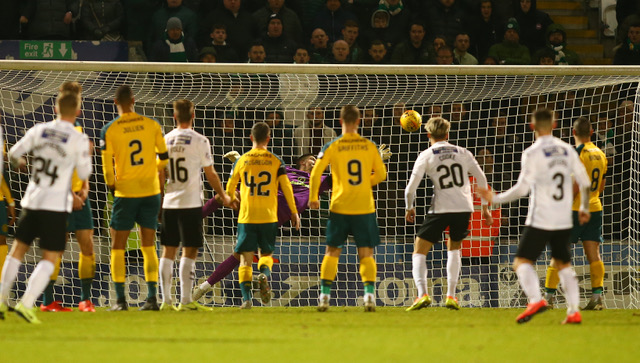 "But they're giving everything, playing well and creating good chances. There was a bit of mental fatigue at the end which I get but it's a great win which keeps the run going and we look forward to Sunday.
"Their fitness levels are really good too. Some of the combination and movement and the pace they play at is very exciting to watch.
"It wouldn't have flattered us if we'd won 3-0 or 4-0. There's no criticism with the way they're playing and the way they're trying to play."
Watch Neil Lennon's post-match interview with Celtic TV below…
And here are the highlights from Celtic's 2-1 Boxing Day win away to St Mirren…
And a few of our regular post-match features you might have missed yesterday starting with David Potter's thoughts on the game – St Mirren 1 Celtic 2 – 'Not a game that will live long in the memory, but it is three points,' David Potter...see HERE.
And you won't want to miss Sandman's totally unique and always hilarious Player Ratings – Sandman's Definitive Ratings – Celtic at St Mirnoff, Starters done, Ready for the Turkeys….see HERE.