TOM BOYD and Celtic TV will NOT be the subject of an Ofcom investigation after the regulator threw out the ONE complaint lodged relating to the former Celtic captain's co-commentary comments back in August concerning referee John Beaton.
Boyd, who is currently a Celtic FC Ambassador reacted sarcastically on the club's own TV channel when the controversial referee failed to award Celtic a penalty for a clear and obvious hand ball in the Celtic v Dunfermline Betfred Cup tie at Celtic Park.
Commentating for CelticTV and broadcasting live to Celtic Supporters outside the British Isles the club ambassador criticised the referee for not awarding the hosts a penalty.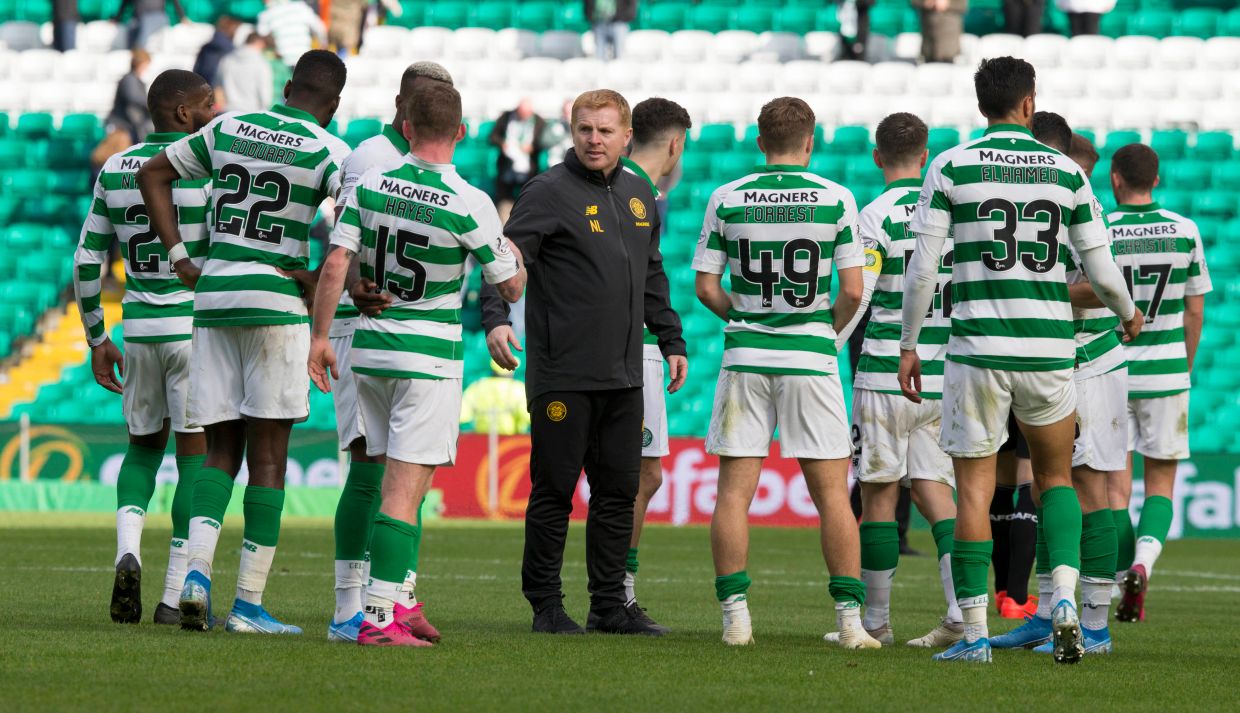 "If he doesn't know that's a penalty he should not be in the middle of the park refereeing a football game," Boyd said as was reported on The Celtic Star and across the mainstream media, including on the BBC.
"He'll probably be welcomed down his pub tonight again."
"Old law, new law, no matter what kind of law, that is a penalty," Tom Boyd said.
"How John Beaton hasn't given that… we've seen it before from referees like this. John Beaton not giving us a penalty, absolutely stunning decision. Standing alone there, I wonder what his thoughts are.
— paul colfer (@hovecelt) January 4, 2019
"I'm mystified. I'm not mystified. John Beaton as though it was a pre-meditated decision not to give that penalty because it was so late in the game, I'm not sure.
"It's come off his arm. Regardless of players down or whatever, he's not given a drop ball. So he's seen it hit the hand of the Dunfermline player and it should be a penalty. Outrageous decision from John Beaton.
"We've not played well, but once again a decision from a referee may cost us in this game, hopefully we'll go on and beat not the 10 men, not the 11 men of Dunfermline, but the 12 men."
These comments were somehow picked up by the hacks in the press box – with the BBC's Tom English leading the charge – and quickly the story escalated to demands being made for the SFA's Compliance Officer Clare Whyte to take action.
Celtic were even forced to release a statement about this incident, which happened incidentally while UEFA charges were pending across the city for Racist and Sectarian chanting in the Europa League match in July against St Joseph's. Strangely the media had not covered this story at the time Tom Boyd made his remarks about John Beaton on Celtic TV.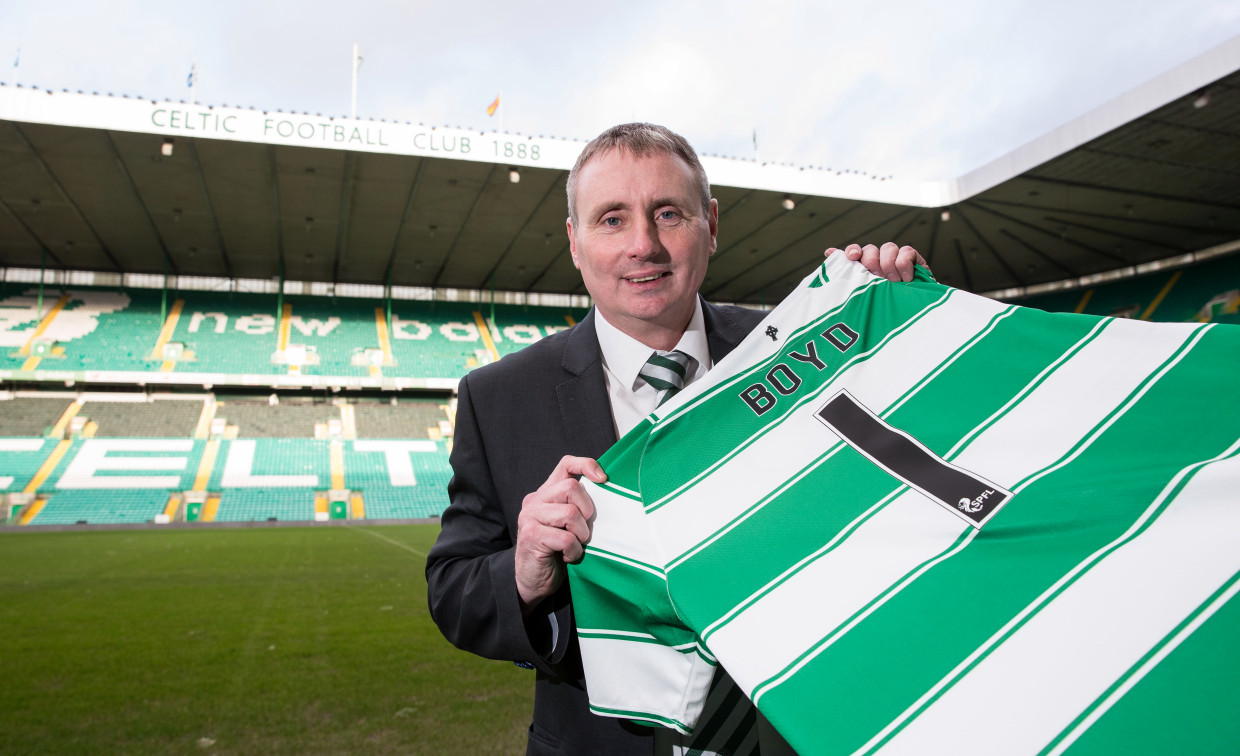 The Celtic statement read as follows: "We have had absolutely no contact from the SFA in relation to this matter and, given the context and circumstances in which the comments were made, would be astonished if the matter were to be progressed. If it is, then we will respond robustly."
That appeared to be the end of the story until today when we have discovered that Ofcom have also received a complaint, presumably in English (if not from…) but this has been thrown out. Hey, they call Celtic Supporters Obsessed!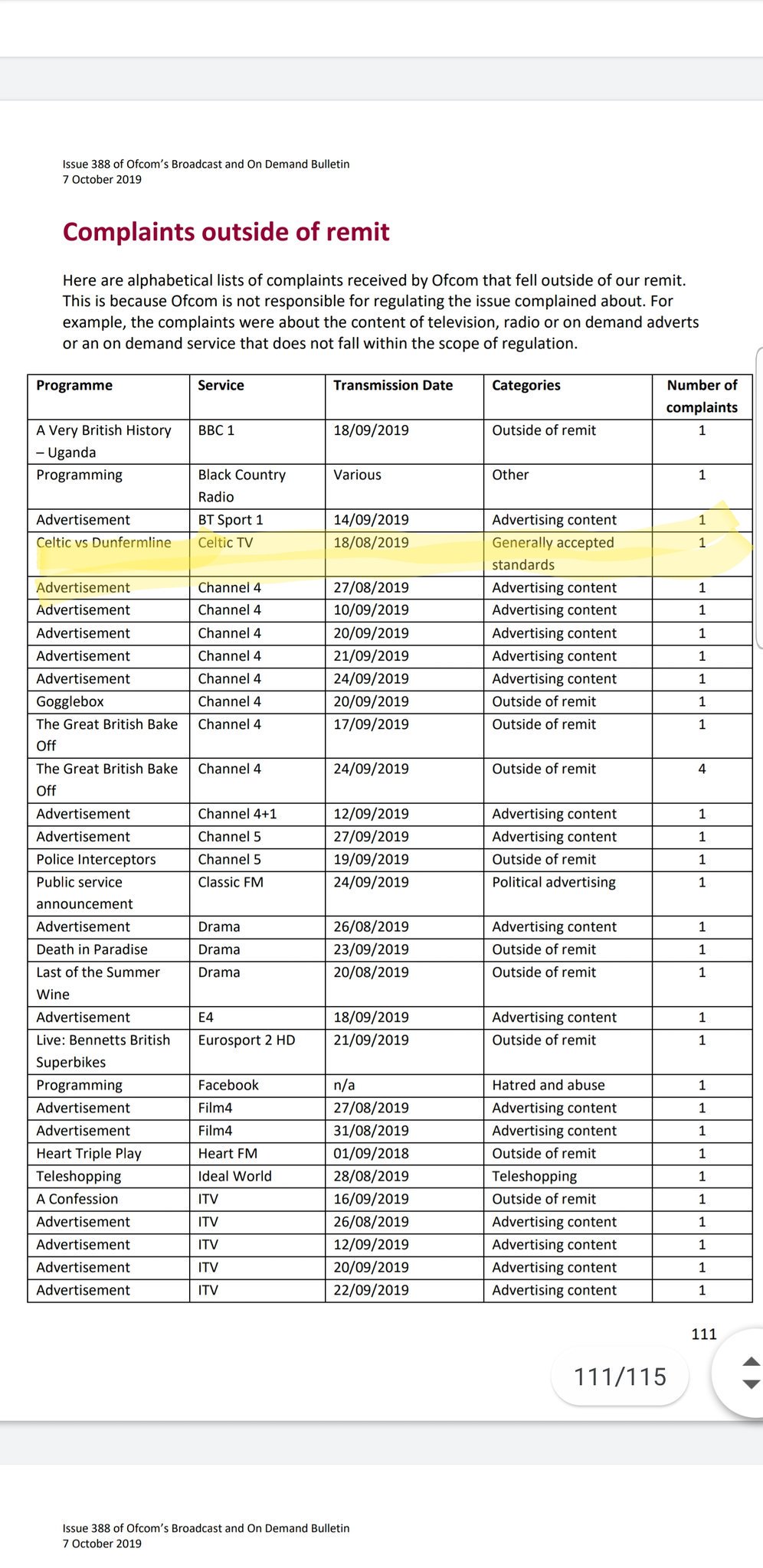 Andrew Fotheringham noticed that the Tom Boyd commentary controversy actually reached Ofcom but has been thrown out as a matter outwit their remit.
"Amazing, someone complained to Ofcom about Tom Boyd commentary during Celtic v Dunfermline game. Outside of their remit, who would have thought!" he tweeted.
Ofcom is the regulator for the communications services that we use and rely on each day. They make sure people get the best from their broadband, home phone and mobile services, as well as keeping an eye on TV and radio but unfortunately for the complainer they are not in the slightest bit bothered about what Tom Boyd had to say about John Beaton, his seemingly biased behaviour as a referee and where he goes for a pint after a match.
Amazing, someone complained to Ofcom about tom boyd commentary during celtic v dunfermline game. Outside of their remit, who would have thought!! @Oldfirmfacts1 @TheTerraceTV pic.twitter.com/QYqBjwxSSC

— Andrew Fotheringham (@Fothers1314) October 7, 2019
ALSO ON THE CELTIC STAR…
Moscow Not Minnows – Play Celts in just one Dead Rubber Scotland game…see HERE.
'No fight, No spirit, No football,' Celtic Noise reacts…see HERE.
'We'll bounce back,' Celtic captain after yesterday's 'wake-up call'…see HERE.
'From the minute Christie walked we looked lost, bereft of ideas and creativity,' Niall J…see HERE.
'Leagues aren't won in October' – The Rangers P8-5H,3A v Celtic P8-3H, 5A…see HERE.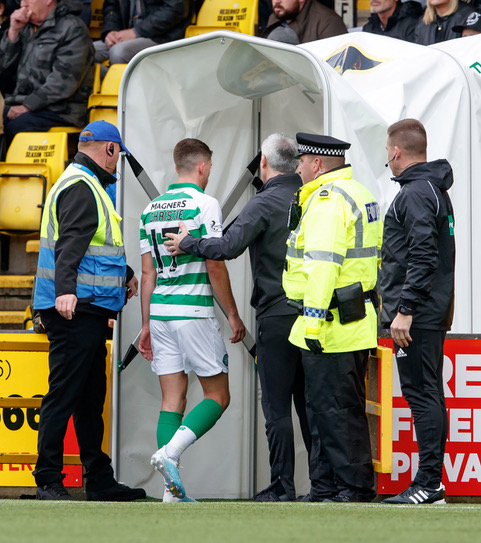 Sandman's Definitive Ratings – Celtic Warned, 'Football History slips away from you on days like these'…see HERE.
'Ain't Nothing Wrong with Going Down, it's Staying Down that's Wrong' – Niall J…see HERE.
'The finger must be pointed at ourselves,' David Potter…see HERE.
Red Card, Yellow Card – Same Game, Different Rules…see HERE.
Celtic's day goes from bad to worse as Lenny says players 'ran out of ideas'…see HERE.