TALKSPORT'S Drive Programme the second most complained about programme across all television and radio stations last week, according to Ofcom's Weekly Broadcast Report.
Channel 4 News tops the list of most complaint about programme for the week Tuesday 2 April to Monday 8 April with 283 complaints made. TalkSport's Drive programme, for telling anti Celtic lies came next with 90 complaints (Let's get this up folks- see below) and in third spot was Good Morning Britain (85 complaints), followed by Britain's Got Talent (57 complaints) and All Out Politics on Sky News (14 complaints).
TalkSport know that Celtic bashing is good for business and provides them with loads of click-bait attention. But on 4 April TalkSport crossed a line as a broadcaster and encouraged by The Celtic Star, our supporters acted.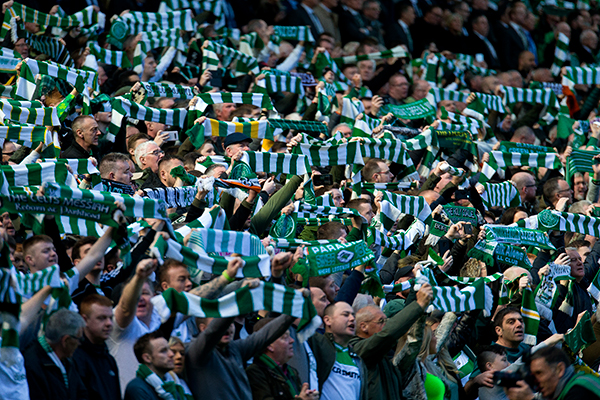 The club's lawyers have apparently been in contact with the radio station about their anti-Celtic output but for now their immediate concern is the problem they have created for themselves with Ofcom.
If you missed it last week please listen to the defamatory lies about the Celtic support, that TalkSport allowed on the air on the Drive show around 6pm on 4 April.
They should never have allowed this unsubstantiated claim, allegedly quoting from a newspaper article, on air. Of course it is complete nonsense, evil lies but TalkSport can always prove us wrong by providing details of the case in question to Ofcom.
If they can't then they have defamed the entire Celtic support and by association our club. And it is dangerous broadcasting these sort of lies, particularly as there were THREE stabbings of Celtic Supporters that weekend and knife crime is such a social problem these days, particularly in England.
TalkSport have almost certainly breached the Broadcasters code and Ofcom have been hearing from Celtic Supporters who wanted to register their complaints.
And there's still time for YOU to do your bit. Fill in your Ofcom form below, it takes 2 minutes tops and is very easy to complete. Listen to what these disgraceful lies that TalkSport broadcast then add your complaint to Ofcom.
This after 3 innocent Celtic fans were attacked and stabbed after Sunday's game!! @CelticFCSLO someone needs to have a serious word with @talkSPORT absolutely shocking and disgusting the way they are trying to tarnish our club. https://t.co/zIiN8322DF

— Michael McCahill (@MickMcCahill) April 5, 2019
Please lodge a formal complaints with Ofcom using this FORM

It will take you two minutes to complete and submit.