FORMER Celtic manager Neil Lennon, a recent guest on The Celtic Star Podcast, has stated that he believes that his friend Scott Brown can play at the highest level for Celtic for another three or four seasons.
Bronx is now 32 and yesterday he called time on his international career, paving the way for Kieran Tierney to be appointed as the new Scotland captain by returning manager Alex McLeish.
And Lenny, who had calmed down after his eventful trip to Kilmarnock at the weekend with Hibs, was full of praise for the Celtic captain.
"He is a genuine leader, so it will be difficult for Scotland to replace him," Lennon said.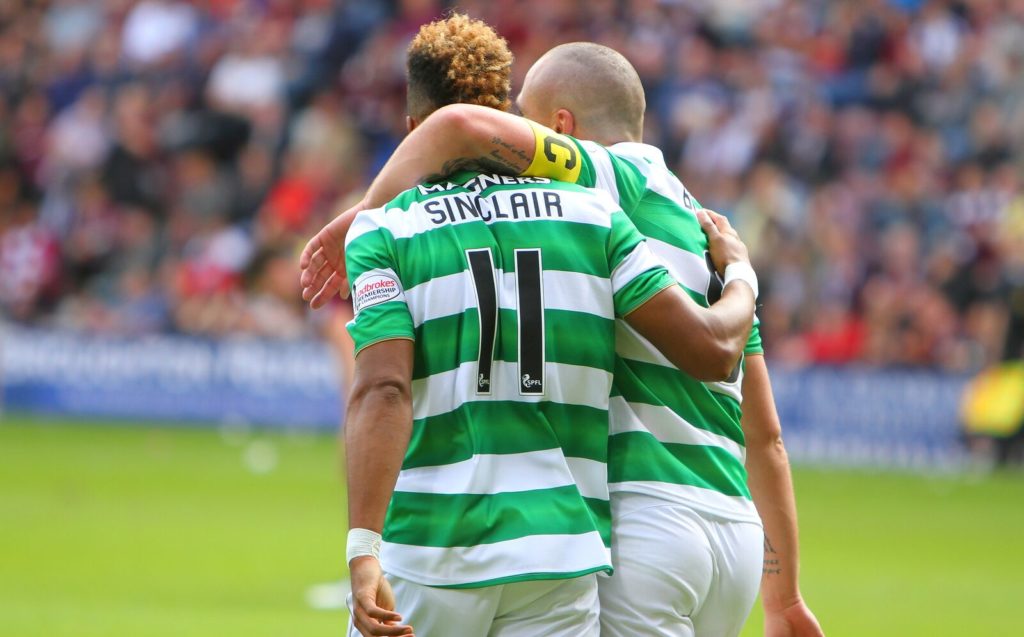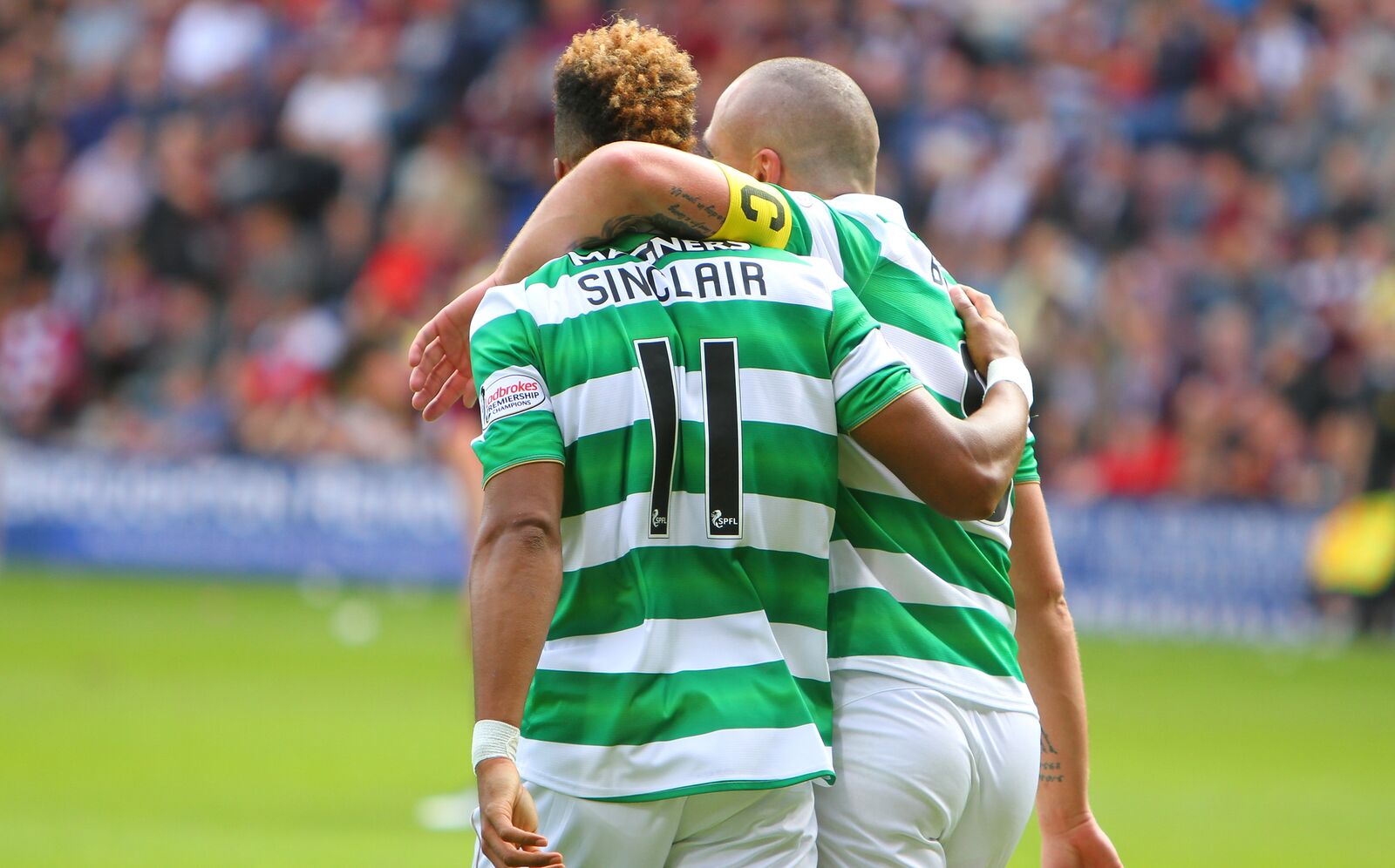 "However, from Celtic's point of view, I think he can play at this level and sustain the kind of form he has shown this season until he is 35 or 36.
"He is a fit lad, really strong and he looks after himself really well. He has a young family now and I think it is probably more so about spending the time away from home when there is so much of that at club level, anyway.
"But what it will enable him to do is focus purely on Celtic and that is no bad thing from the club's point of view.
"If you are in Brendan Rodgers' shoes, then you are thinking when the international games come around that it is one player, a key player for you, that you don't have to worry about losing to injury or need to give a rest to in subsequent games.
"If you watch Scott and look at his stats in games, he is still covering a helluva lot of ground.
"He is still producing at this level and you could argue that he is one of the most consistent performers in the team. There is no reason now why he can't sustain that."
If Brown is a player that opposing fans love to hate it is because he is a player that they would love to have in their team. This sort of sums that feeling up perfectly. How embarrassing for any of those Rangers fans at Easter Road that afternoon!
After singing about going to sign Brown, he rejects them for Celtic and his on his way to captaining then to 10 titles in a row. Wonder why they hate him so much? https://t.co/8vsDSOSShG

— Luke (@LB_1888) February 26, 2018
Lenny, a player no stranger to hostility within the Scottish game, picked up on this too.
"You do probably have to be a certain kind of character for that, but he loves it," he said.
"I think it brings the best out in him. He is a real character and the Celtic fans love him for that. They don't suffer fools gladly and I think when he is not in the team you see how much he is missed.
"You see that incident up at Pittodrie the other day and you just have a chuckle to yourself. That is him all over the back.
Scott Brown is fucking hilarious???? pic.twitter.com/5i2uOr4utP

— Football Stands (@TheFootyStands) February 26, 2018
"He really does revel in it, but to me it has always been a back-handed compliment when you are targeted like that either by players or opposition supporters.
"If you offered Scott Brown to any team in the league, they would bite your hand off.
"He has that fear factor for other teams. I know he stepped down from international football before and then came back for Gordon Strachan, but I think it will be his final decision now and it is probably best for everyone that there is a bit of closure on it.
"It will give him a bit more time to savour winding everyone up."
NEW – The Celtic Star Podcast: How The Rebels won, David Low lifts the lid, listen now!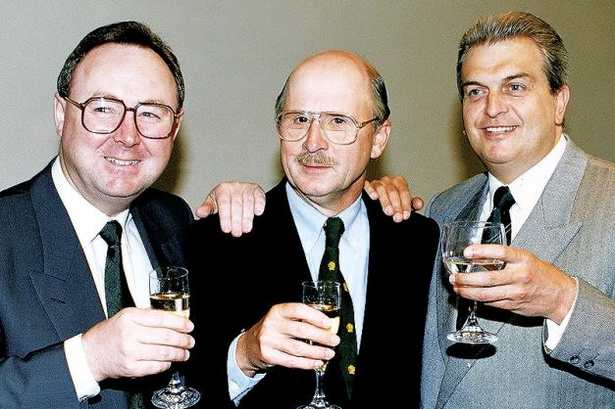 DAVID LOW, who played a crucial role in the struggle against the Old Board and helped Fergus McCann gain control of Celtic and transform the club from top to bottom, is the special guest on The Celtic Star Podcast, A Celtic State of Mind, this week.
Here are some of the highlights in this week's pod, which as usual is presented by Paul John Dykes and Kevin Graham.
• That Weisfeld still nipped in at the end, before McCann took over. Weisfeld's step-son, Michael McDonald, is still on the board.
• That Celtic had 5,000 Rangers shares in 1994 and they were quickly sold.
• Craig Whyte found and sold shares in Arsenal when he took over at Ibrox.
• That it was definitely Michael Kelly and Chris White who held out for a wedge, and that Tom Grant, Kevin Kelly and Jack McGinn didn't; and they still go to Celtic Park unlike the others.
• That the Masterton / Murray relationship had nothing to do with the hardball tactics from the bank towards Celtic.
• Low gives Celts for Change their place, he describes them as a "street movement" who wouldn't have forced change without the 'money men'.
He's right, of course, but nostalgia and retrospect can often paint a different picture. It's a remarkable listen…