IT would take a record bid of around £50,000 for Celtic to sell Odsonne Edouard in the summer to one of the increasing number of Premier League Clubs being credited with an interest in the Celtic striker.
The internet is full of stories feeding off one click-bait headline, these are usually started in the Daily/Sunday Express who have a remarkable consistency record as far as I can see, in that none of their transfer rumours ever seem to pan out. You have to admire their sheer resilience in soldiers on spouting out their Colin Nish, although when it's about Odsonne Edouard, it's time to set the record straight.
When we reported on in 'Our jaws hit the floor,' SmarterScout's stunning Edouard/Aguero stats that's got Man City interested in Celtic Star –Manchester City actually scouting Odsonne Edouard, we asked someone at Celtic about the worrying news that French Eddie might be for the off in the summer.
"Well they's have to pay double what we got for KT," was his observation. You'll of course know by now that when we give you some information from inside the club it's not Daily /Sunday Express standard, it's a little more accurate and tends to pan out.
Kiernan Tierney was the last Celtic player to leave for the Premier League and in his last contact extension at Celtic, shortly after Brendan Rodgers arrived, he had a clause that would allow him to leave if a club were to offer £25million for him.
Tierney's agents knew this and are well within their rights in talking to clubs like Arsenal and advising them on the situation at Celtic. Put £25million on the table or forget it. You may recall it took Arsenal quite a while to actually do just that but when the money was offered they got their man, although it remains a puzzler why they decided to sign a player who was injured.
A mate of mine writers for Just Arsenal and I had a look at what he had to say about his club's apparent interest in Odsonne Edouard this morning. He suggested that maybe the French striker might fancy playing for a 'bigger club' – he was quickly chinned about that one and apologies were offered. I'll send him this article and he can write about the Celtic valuation of Odsonne Edouard and let him worry that Manchester City are much further down the line anyway.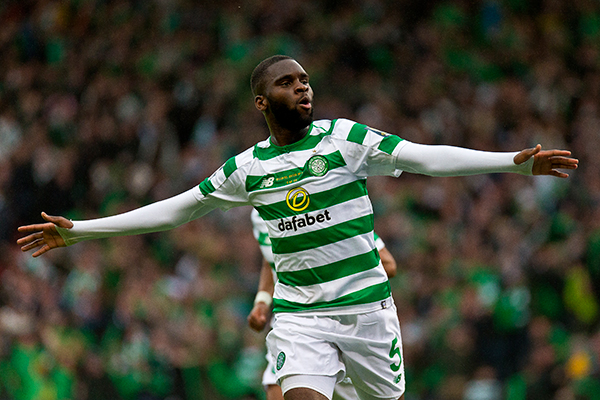 On the bus on the way back from Perth – the fabulous Tommy Gemmell Dunblane CSC – after our 1-0 win over St Johnstone in the Scottish Cup we broke the news in the UK that was coming out of France that Celtic were talking to Eddie about a contract extension that would keep him here for 10IAR and then he'd be allowed to leave – as an absolute legend.
This appears to be the preference from both the player and the club and it would take an astonishing £50million offer to chance minds on that one.
Arsenal join Manchester City, Manchester Utd, Everton and Lyon as clubs credited with a summer interest in Odsonne Edouard. His value is not going to decrease with another season North of the border and what an historic opportunity all the Celtic players will have next season. Deliver the ten and you become a Celtic legend.
So unless astonishing money is offered, Odsonne Edouard will be at Celtic for Ten in a Row, regardless of what the Daily /Sunday Express are saying.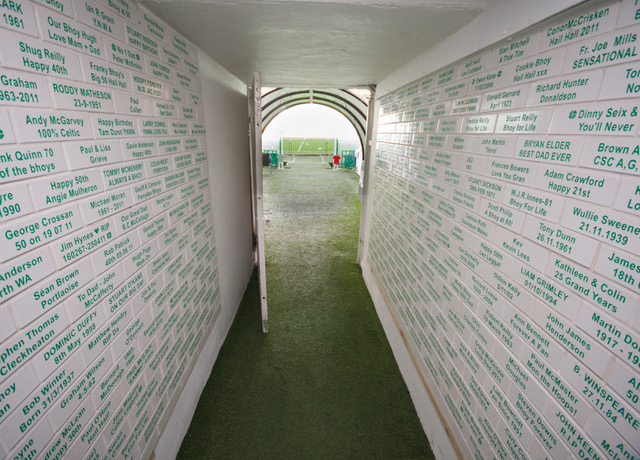 Take The Celtic Star's Photo Tour of Celtic Park and enjoy our stunning photos from inside Paradise RIGHT HERE, RIGHT NOW.
Support Celtic Youth Development
Help raise money for Celtic Youth Development by joining the £1 weekly lottery and you could win up to £25,000 – just click on any one of the photographs below to join. Lots of our readers have already done so and they're now doing their bit to help fund Celtic Youth Development that can deliver the stars of tomorrow and beyond. And you might even win a few bob too! And a special thank you to all The Celtic Star readers who have already signed up and are now supporting youth development to give us the Celtic Stars of the future…