RANGERS lost much more than the three points on Sunday, much more. And within hours they were forced to spend £7million they didn't have on another one of those players that they themselves have hyped into being something he's not.
Kent, like Morelos, is a subjective superstar, a huge talent that they and they alone appreciate. There is an article on the Liverpool fans site Empire of the Kop at the moment. It has an image at the top with a loads if money at the left hand side and Jurgen Klopp laughing his head off at the other side. The headline says this:
"Liverpool collect whopping total transfer fee for offloading nothing but deadwood" and goes on to Michael Edwards who they describe as being "a genius in the transfer window", and they marvel at getting "£6m rising to £7.5m" for Ryan Kent, see HERE.
That is money that the Rangers simply don't have. What is it? The Euopora League Groupd stages cash before it arrives? Dear oh dear.
And talking of the Europa League, their three match package turns out to be priced at a whopping £40 a head more than Celtic's for the same tournament. 50,000 x £40 – that's the first £2m back (assuming no more renditions of the racist and sectarian singing is heard by UEFA of course).
And they were charging their supporters to watch Kent's 'Welcome to the Rangers' interview yesterday. You wonder how many of the them paid for that?
Neil Lennon was even asked about Kentmania, did he not think about wasting sorry spending £7m on the Superstar winger who never actually kicked a ball for the Liverpool first team?
"No. Why would I? "I have Mikey Johnston, Forrest, Shved, I've got Elyounoussi, Sinclair and Hayes. I've got Morgan. So we're covered in that area."
"I've no interest in it whatsoever (in what the Rangers have done in the transfer window).
"We have no interest in what Rangers are doing. Well I certainly don't, especially off the back of a great performance and a great win.
"I can't control what other teams do. Who they bring in or what they spend. We control what we do and I'm pretty happy with the results," the Celtic manager said at yesterday's Media Conference, watch below.
So Liverpool appear to be laughing their heads off, Celtic are dismissive but the Rangers have convinced themselves that they have signed another superstar. Kyle Lafferty immediately was quoted as saying that the transfer made the Rangers favourites to win the league? DO – THEY – NEVER – LEARN?
Celtic's latest Beautiful Sunday put to bed the myth that vastly restricting the away support by taking away the Free Broomloan and sticking a much smaller number of Celtic fans in that wee corner, tips the scales in their favour and guarantees a home win.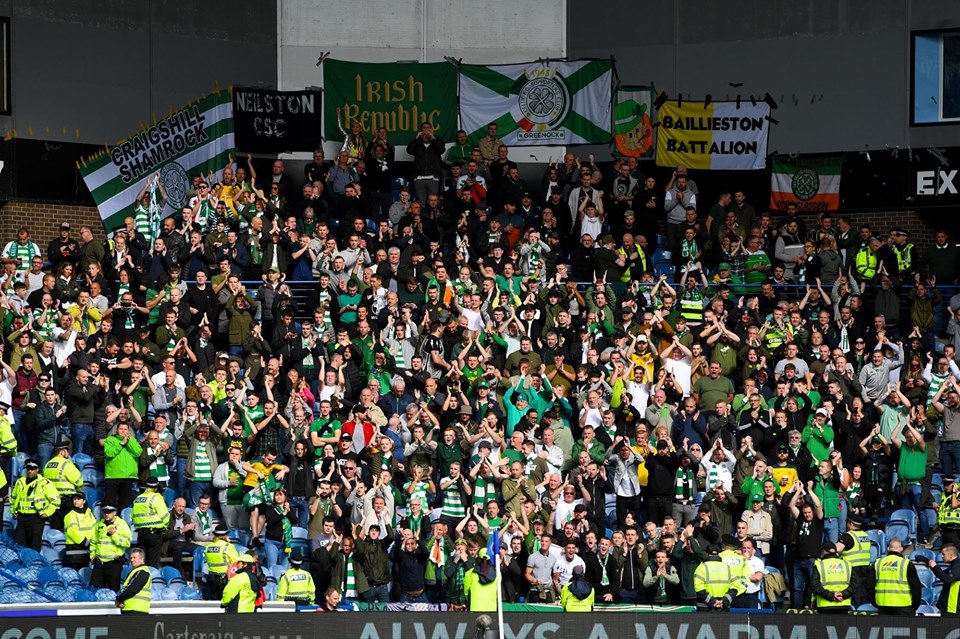 Those who pushed this agenda, which had its premise in hatred and envy, pointed to the twelve point swing it gave them last season (with two wins at Ibrox against Celtic) compared to the two very painful defeats the previous season.
Yet on Sunday, Bhoy did those 800 Hoops fans make some Celtic Noise. And the points swing in terms of their home game banker, has now swung six points towards Celtic – instead of being three points ahead of Celtic they are three behind.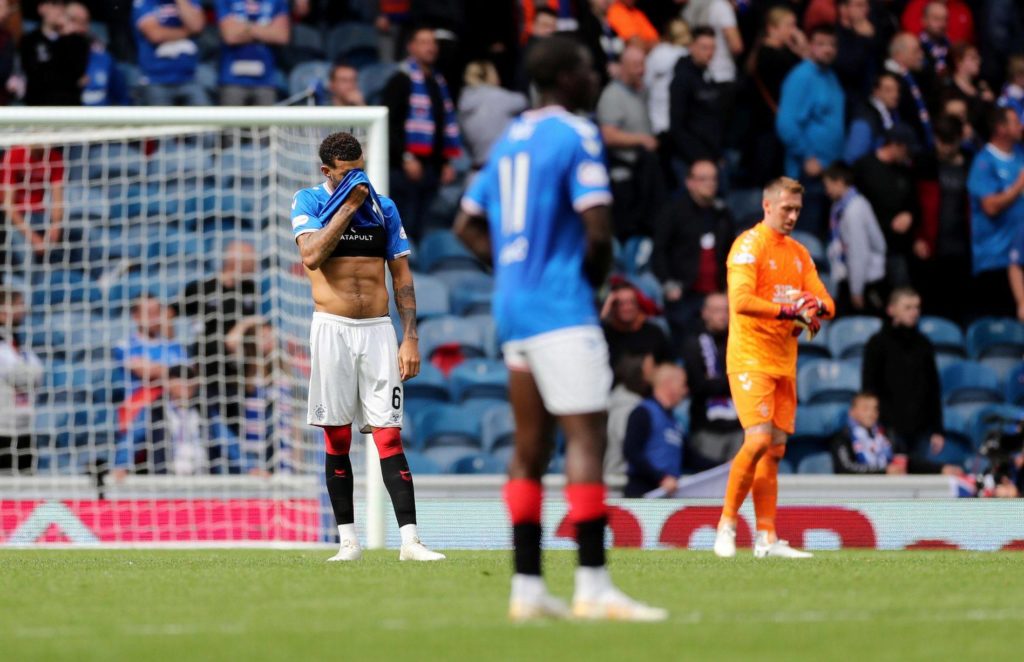 And their fans? Disgraceful. Shameful, Vile, bigots. Sectarian to the core. Scotland's shame.
We reported on the sick tweet sent to Chris Sutton. The Scott Brown video that emerged last night is a new low even for them. Apparently the culprit, who was NOT arrested by the Police officers standing next to him, has been according to reports identified and banned for life. His identity was all over Facebook last night.
Has there been any coverage of this in the media? Didn't hear it discussed on @ClydeSSB or @BBCSportsound. Have @RangersFC offered any sort of apology or even commented on it? pic.twitter.com/PFhUggsmBT

— Paul McQueen (@queenmachine67) September 3, 2019
Yesterday there was footage of a Rangers fan throwing a coin on to the pitch on Sunday. The culprit is clearly seen in the video. Another life ban?
Jonny Hayes was hit by a bottle thrown from their support.
There's footage of their substitute Morelos, who's still to score against Celtic after about a dozen attempts, stamping on Jullien's foot and kicking Scott Brown. Jordan Jones is out for the season after assaulting Bauer because he was a Celtic player – welcome to Scottish football!
Meanwhile they are busy getting up a head of steam about Callum McGregor not picking up two yellow cards.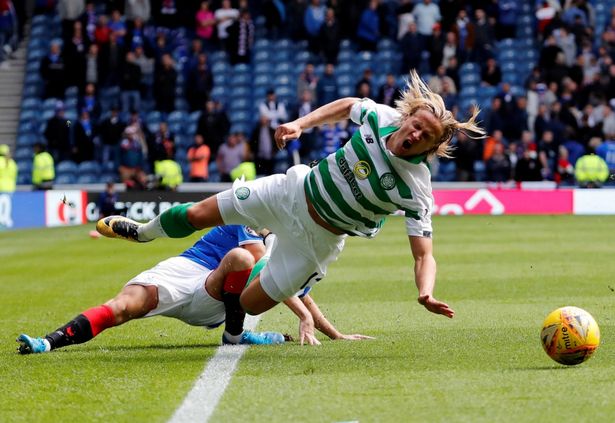 Then there's that banner that they displayed at the start. Disgraceful is too kind a word. The fallen Celtic supporter at the knees of the weapon carrying aggressor. It's basically an image of the song that UEFA deem to be racist and sectarian. That huge banner must have been club sanctioned. What is the Scottish FA's Compliance Officer going to do about that?
Yesterday we carried an article on the Rangers support's reaction to the unusual kick-off tactic that Celtic employed. Odsonne Edouard's kick-off was perhaps the most significant touch of the ball of the afternoon – it beat them. 'Spooked us from the beginning,' Rangers fans grudging admiration for how Celtic Kicked-off Beautiful Sunday…Read that article HERE, it's a fascinating insight.
⚽️ – Centre Forward
???? – @Oedouard22
???? – @CelticFC

????️ "A cool finish, an accomplished performance and a big hand in three points for the reigning Ladbrokes Premiership champions"

Read it ???? https://t.co/wfm02HAB4O#TOTW | #SPFL pic.twitter.com/MhSwEINEFc

— SPFL (@spfl) September 3, 2019
The conclusion? The changes to the ticket allocation gave them an initial advantage, two wins that ultimately counted for nothing. Celtic still won the league easily. Now that advantage has worn off, Celtic have sussed how to play there with only 800 supporters and they have been left with an unhappy, bitter angry home support leading to crowd problems and continued player indiscipline.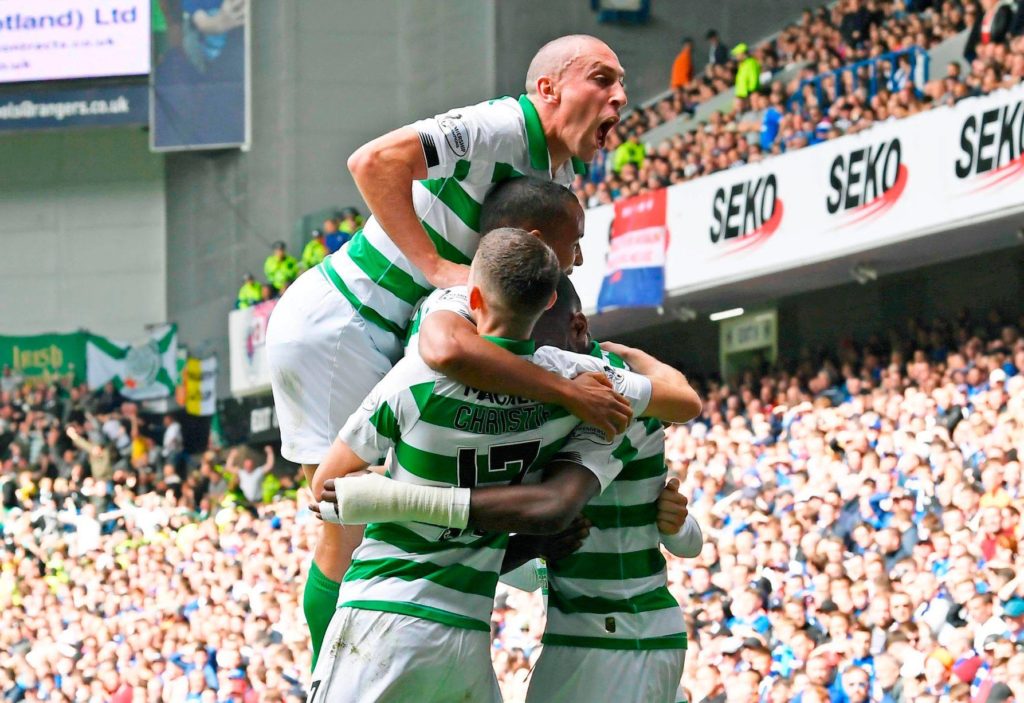 UEFA have acted to address their racist and sectarian support. With the video that emerged yesterday going viral the condemnation of the Rangers support across football is widespread. It shames Rangers.
Cancer has unfortunately visited most families who have lost love ones to this horrible disease. To have a mindset to use this as a weapon against a fellow human being simply because he wears a Celtic shirt is grotesque.
Disgusting it's JUST FOOTBALL ???? be strong Captain as usual ???????? https://t.co/usuLNYce1q

— Moussa Dembélé (@MDembele_10) September 3, 2019
It's time for Scottish football to act. The overloading of home fans for this Ibrox fixture is allowing the hatred to boil over and it should be reserved. The away allocation should be restored to the previous levels because the levels of hatred, and disgusting behaviour is increased not decreased by the changes brought in last season at the insistence of the Rangers support.