"Oh Harry, Harry…Oh Harry Hood": Part 38: East Germany calling for Harry, Croy and Roy the adopted Bhoy
March 1976 opened with Celtic's first-ever European tie against German opposition. Having eliminated Boavista in November, there was perhaps a sense of disappointment as unknowns Sachsenring Zwickau were paired with the Hoops in the quarter-final of the Cup Winners' Cup, rather than one of the great continental names, Eintracht Frankfurt or Anderlecht, the Welsh Cup-holders Wrexham or Brother Walfrid's other favourite Eastenders, West Ham United.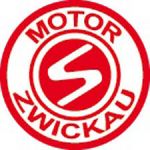 The club from the motor city of Zwickau had enjoyed occasional success in the post-war world of East German football in its various guises, with names often changed and clubs rebranded or merged to suit the needs of individuals or organisations as they were used, quite literally, in the very definition of political footballs. Originally formed as the Planitzer Sportclub, in a village south of Zwickau in April 1912, they would win the first championship of the Eastern Zone (essentially East Germany) in 1948, before permission to travel to Stuttgart to face Western Zone winners 1FC Nurnberg for the German Championship was withdrawn for, once again, political reasons. Two years later, now known as ZSG Horch Zwickau, the club would win the inaugural DDR Oberliga, the second and last time it would be East German champions.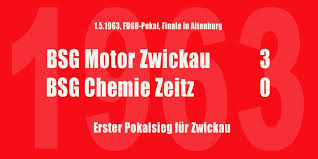 There would be three successes in the national cup competition, the FDGB-Pokal, the first of those on May Day 1963, when the club now known as BSG Motor Zwickau beat BSG Chemie Zeitz 3-0 in Altenberg.
This would allow them entry to the European Cup-Winners' Cup that autumn, where a first-round bye preceded their first-ever competitive continental tie, a meeting with MTK Budapest. A 1-0 home win in the Georgi-Dimitroff Stadion in Zwickau on Wednesday, 20 November 1963 would sadly be overturned by two second-half goals in the Hungarian capital 10 days later. MTK, of course, would overcome a 3-0 first-leg deficit in Glasgow to knock Celtic out at the penultimate stage the following spring, before losing the replayed final to another club wearing the green-and-white Hoops, Sporting Club of Portugal.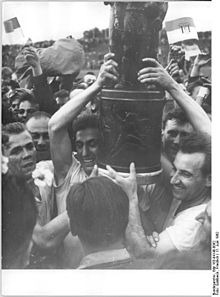 As Jock Stein's Bhoys were becoming European champions in Sporting's home city three years later, Motor Zwickau were defeating Hansa Rostock 3-0 to win a second FDGB-Pokal.
Like the Celts, the East German team's hopes in European football the next season would be dashed in the first round by a Russian side, in their case an excellent goalless draw in Moscow wasted following a 1-0 home defeat against Torpedo, who would eventually lose to a Cardiff City side featuring John Toshack in a quarter-final play-off. SV Hamburg beat the Welsh in the last four.
On May Day 1968, exactly five years after that first East German Cup success, Motor Zwickau was renamed as BSG Sachsenring Zwickau, in line with the major club sponsor, who in turn had adopted the name from the Saxony racing track (literally the ring or circuit of Saxony). It would be as Sachsenring Zwickau that they would win their third FDGB-Pokal in East Berlin on 14 May 1975, against favourites and fierce Saxon rivals, Dynamo Dresden.
To my mind, the mid-1970s would reflect the pinnacle of East German football. The DDR-Oberliga of 1973/74 was won by a club who had existed for less than a decade, FC Magdeburg. They would eclipse their second East German title by becoming the only team from that nation to win a European trophy, defeating Giovanni Trapattoni's cup-holders AC Milan – Gianni Rivera et al – to claim the European Cup Winners' Cup in Rotterdam on 8 May 1974. Wolfgang Seguin had scored the second and decisive goal that evening, and he would be one of four Magdeburg players who travelled across the border to represent East Germany in their first World Cup finals tournament just a few weeks later.
For those of us of a certain vintage, the other three names would perhaps be more familiar, midfielder Jurgen Pommerenke and strikers Martin Hoffman and Jurgen Sparvasser. Football being football, it came as no great surprise when the two German nations were paired in the Group Stage, together with Chile and Australia. East Germany would enjoy an opening 2-0 win over the Australians in Hamburg before Hoffman's goal earned a 1-1 draw with the South American outfit in West Berlin's Olympiastadion. That set up an historic first game between the two nations in Hamburg, on 22 June 1974, where a late Sparwasser strike sent the hosts and reigning European champions to a shock 1-0 defeat, enabling their eastern neighbours to top the section. Earlier that day, a late Joe Jordan equaliser against Yugoslavia in Frankfurt had not been enough to prevent a Scotland team including Celts Danny McGrain, Kenny Dalglish and David Hay from exiting their first finals in 16 years. The Scots would remain the only unbeaten side at that tournament.
The second stage group draw would be extremely unkind to the East Germans. Having topped a section which included the tournament favourites, they might have expected to avoid at least one of Brazil, Argentina and Netherlands. The Dutch had been a sensation with their brand of total football, conducted by the dazzling Cruyff, whilst the reigning World Champions Brazil had added some European steel to their traditional beautiful football and Argentina had knocked out Italy.
The first match would see East Germany face Brazil in Hanover, a piece of magic from their 1970 star Rivelino producing the only goal, his free-kick going through the defensive wall as a teammate ducked, the ball flashing past goalkeeper Jurgen Croy. The only member of the Sachsenring Zwickau squad in West Germany, Croy would be beaten twice by Dutch superstars Johan Neeskens and Rob Rensenbrink, four days later in Gelsenkirchen, as the East Germans became the latest side to exit the World Cup. They would take an early lead against Argentina at the same venue in the dead rubber, through Joachim Streich, before one of the stars to emerge from those finals, Rene Houseman, levelled the match at 1-1, whilst the brilliant Dutch were beating Brazil 2-0 in Dortmund to reach their first World Cup final.
An ever-present for East Germany at those finals had been goalkeeper Jurgen Croy. Born in Zwickau on 19 October 1946, he would join his local club – at that time known as BSG Aktivist – as a teenager in 1963 before making his senior debut two years later. In May 1967, Jurgen would celebrate a wonderful personal double as Motor Zwickau won the FDGB-Pokal and Croy a first international cap against Sweden, in Henrik's home city of Helsingborg. In 1972, he was named as East Germany's Player of the Year, a feat he would repeat in 1976 and 1978.
By the summer of 1974, Croy was the automatic first-pick goalkeeper for East Germany and well on his way to completing a total of 86 caps between the sticks for his country. Those would later include an appearance against Scotland at Hampden on Wednesday, 30 October 1974, the international debut of Dixie Deans. Neither Deans nor his pal Jimmy Johnstone, both in unstoppable form domestically at that time, nor indeed the East German strike pairing of Hoffman and Sparvasser would manage to score that night, however, the 40,000 spectators would witness Kenny Dalglish beating Jurgen Croy to score Scotland's third in a 3-0 victory.
That 1974/75 season would see Sachsenring Zwickau finish in their normal mid-table position in the DDR-Oberliga, however, they would taste victory in the final of the FDGB-Pokal against one of the top sides in the country, Dynamo Dresden. This would be the first national cup final to be played in its new home, the Stadium of the World Youth in East Berlin, for quarter of a century, and the first-ever to be decided by a penalty shootout, with Jurgen Croy the name on the lips of the 55,000 spectators at the end. Twice Sachsenring had denied Dresden the trophy by fighting back to equalise, Peter Nestler's goal in the last minute of extra-time tying things up at 2-2. Croy would save two Dynamo attempts before switching roles to take the final kick himself, the big keeper then converting to win the cup for his hometown team.
That success would allow Sachsenring, known as the Swans, a third entry to the European Cup Winners' Cup, their first-round opponents in September being Panathanaikos, European Cup-finalists just four years earlier. A goalless draw in Athens would be followed by a 2-0 victory in Zwickau, the club thus winning its first competitive tie in Europe. The next round paired the East Germans with another tough task in Coppa Italia holders Fiorentina, the first leg ending in a 1-0 defeat for Sachsenring in Florence. With that result matched in Zwickau, there would be a real sense of deja-vu as the tie went to a shootout, this time Jurgen Croy saving from legendary Italian midfielder Giancarlo Antognoni, before once again successfully scoring with the final kick to take the East Germans into the last-eight. Next up would be Celtic.
The flu bug which had spread through Parkhead at the end of February now added Ronnie Glavin and Paul Wilson to the list of casualties ahead of the first leg with Sachsenring Zwickau in Glasgow on Wednesday, 3 March 1976. Wilson would eventually be listed in the team, with Harry Hood coming in for Glavin, as Celtic lined up as follows before 46,000 spectators.
Peter Latchford; Danny McGrain & Andy Lynch; Pat McCluskey, Roy Aitken & Johannes Edvaldsson;
Paul Wilson, Kenny Dalglish, Dixie Deans, Harry Hood & Bobby Lennox.

Substitutes; Ally Hunter, Roddie MacDonald, Jackie McNamara & Tom Callaghan.
That crowd would not include an extremely unhappy yours truly, who at that point would be midway through an Outward Bound-type school-break with another 40 or so prisoners from the Garngad at Faskally House on the shores of Loch Tummel, near Pitlochry. Orienteering rather than football was the order of the day that week, so I would miss out as Celts laid siege to Jurgen Croy's goal on what would prove an ultimately disappointing night for the Hoops.
Not that they didn't have chances, none better than midway through the first half when a foul on Kenny Dalglish gave Bobby Lennox an opportunity from the spot. With Celtic's record from 12 yards combined with the heroics of Croy, any 1976 analyst worth his salt would probably have predicted the outcome, the big keeper leaping high to stop the Lion's shot and keep his side level. He was finally beaten, just before the break, and just as at Hampden some 18 months earlier it would be the King who would do the damage, Danny McGrain finding Dalglish who slammed the ball home for 1-0.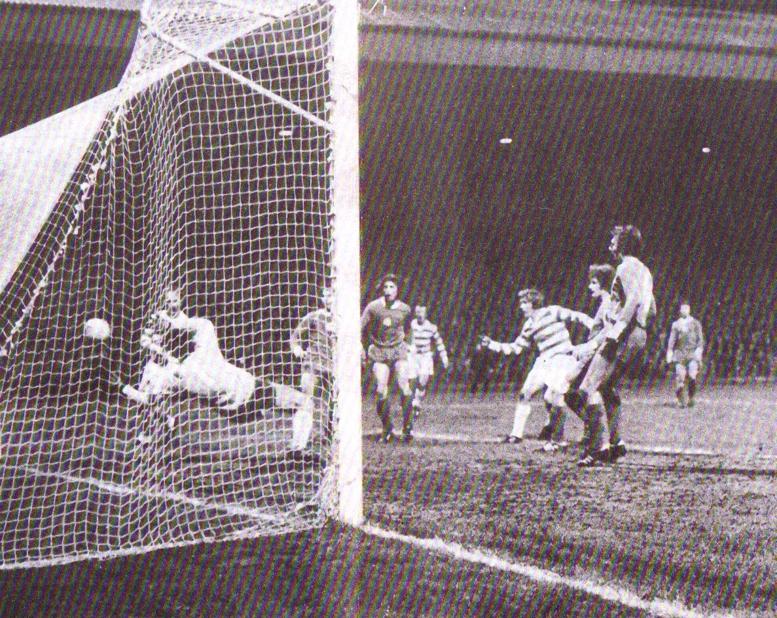 Kenny would be one of several Celts guilty of passing up chances in the second half, and with seconds remaining, it looked like the Hoops would travel to East Germany with the slimmest of leads. Then disaster struck. Sachsenring had drawn a blank all night in terms of being an attacking threat, until they…er…drew a Blank, Ludwig Blank. The East German striker would find himself in a fight for the ball with Euro debutant, Roy Aitken. His pace would prove too much for the teenage defender, Blank then beating Peter Latchford for the unlikeliest of equalisers, to turn the tie on its head. There would be no dancing on the streets of Pitlochry.
That would not be the only problem facing Sean Fallon and Celtic over the days ahead, as the flu epidemic caused the cancellation of the scheduled League fixture at Somerset Park three days later then the vital home clash with Rangers the following Saturday, 13 March 1976. As we have seen this season, sometimes timing is everything in football, a match which could have significant implications on a tournament deferred to a date when it is no longer relevant. Celtic were on a run of six successive League victories when this happened, and a win over the Ibrox club would have extended their lead at the top of the table and piled all the pressure across the city. Sadly, we will never know what may have transpired.
Thus, as Celtic headed to their day of destiny in East Germany, they would not have played a single minute of competitive football since Blank's equaliser in Glasgow, a fortnight earlier. There were three other very different background stories playing out ahead of the vital match. The first involved the deadline-day signing of Ayr United winger, Johnny Doyle, a player red-carded in his previous visit to Celtic Park, in a club record £90,000 deal. On the morning of Thursday, 15 March 1976, Viewpark Bhoy Doyle's childhood dream would come true as he signed for his beloved Celtic in the unusual surroundings of Glasgow Airport.
The second story concerned Roy Aitken, only recently introduced to the first-team defence. Having just turned 17 years-of-age the previous November, young Roy was not yet considered an adult by the East German authorities, and as discussions ensued it became clear that the only way he would be allowed to enter the country would be as an adoptee of the club. Thus, legend will relate that manager Sean Fallon would quite literally adopt the role as father figure to the teenage Roy for the purposes of the trip.
Whilst, there was general mirth at that one, the final part of the Parkhead puzzle would definitely be no joke. Several members of the first-team squad had come through the worst of the illness and would now be required to play in Zwickau, including skipper Kenny Dalglish, Celtic's other world-class talent Danny McGrain, striker Paul Wilson and goalkeeper Peter Latchford. Others would not be so lucky, Dixie Deans, Bobby Lennox and Andy Lynch amongst the regular 'first-picks' who would miss out. Fallon would be forced to play centre-half Roddie MacDonald as an emergency striker, as this Celtic side fought to keep the club in Europe.
Peter Latchford; Danny McGrain & Tom Callaghan; Roy Aitken, Johannes Edvaldsson & Pat McCluskey;
Paul Wilson, Ronnie Glavin, Roddie MacDonald, Kenny Dalglish & Harry Hood.

Substitutes; Ally Hunter, Jackie McNamara, Jim Casey & Bobby Hannah.
Like the European Cup-tie with Ujpest Dosza in Budapest four years earlier, the match at the Georgi Dimitroff Stadion would be another rare opportunity for home-based Celtic supporters to watch the game live on television, albeit the 2pm kick-off would present a few difficulties for some in that regard.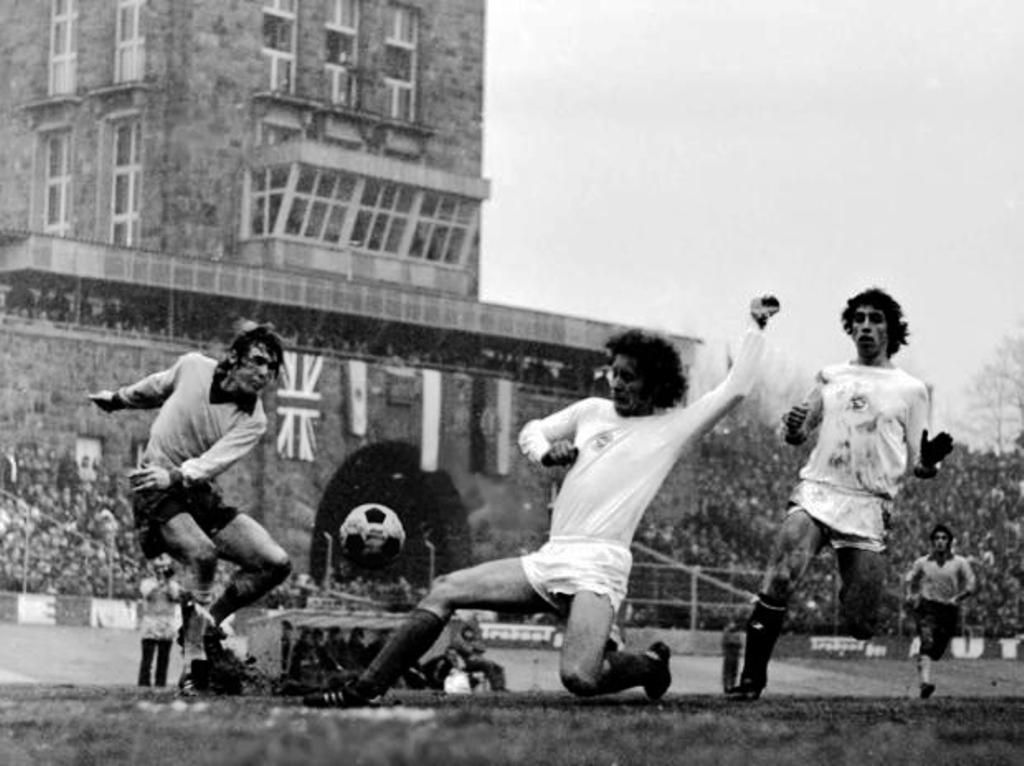 Nevertheless, I recall watching that game at home in Springburn, and it would be again a tale of missed opportunities after Sachsenring had opened the scoring in the third minute with a sensational strike from Ludwig Blank which caught Peter Latchford and the viewers at home unawares.
The communist politician Georgi Dimitroff was regarded as a hero far and beyond his native Bulgaria, and he had famously defended himself against the charge of setting fire to Berlin's Reichstag back in 1933. In the Zwickau stadium which now bore his name, it would be Jurgen Croy and his Sachsenring colleagues who would perform the defensive heroics to time and time again deny the yellow-clad Celts a precious away goal. Add to that, some horrific misses, with the unfortunate Roddie MacDonald, reverting to his Highland League days as a striker, the main culprit, and then a coup de grace applied by the Spanish referee Franco Martinez, with five minutes remaining, which finally sealed Celtic's fate.
From Harry Hood's corner-kick, MacDonald rose cleanly to power the ball past Croy for a perfectly legitimate equaliser, only to reel in horror as Martinez chopped the goal off for a non-existent foul on the Sachsenring keeper. There had been no contact whatsoever, and with that scandalous decision went Celtic's last hope of a semi-final place.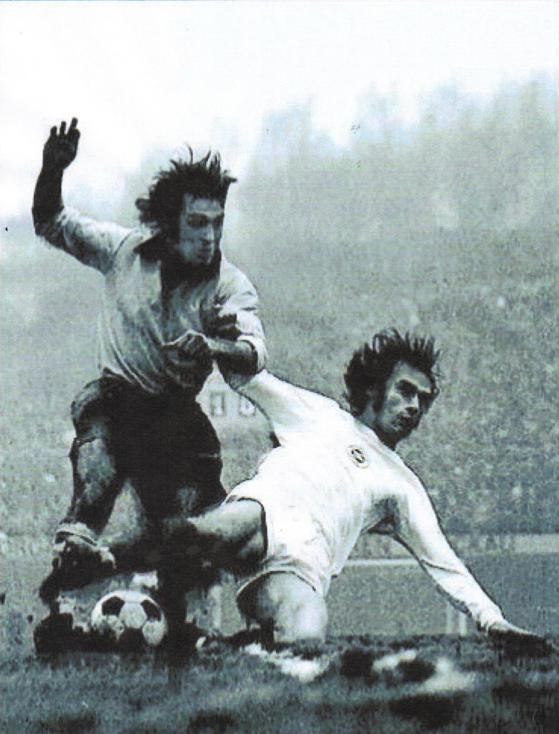 It would be an angry, frustrated and disappointed Celtic party who headed home to Scotland with only the Premier League to fight for, after a decade of pretty much unparalleled success. They had been beaten by a team which would not have lived with a fully-fit Celtic team of that season, far less the wonderful sides which had gradually broken up over the previous few years. We would not know it then, however, this would be the last appearance of a Celtic team in the final stages of a European competition in the Jock Stein era. The Big Man would be back, in time, but those heady days were gone now. It was a sad end to a very special era.
The fallout from those changing times to follow would also impact Harry Hood, by now more of a fringe player at his beloved Celtic after seven seasons of glorious service. That assist for Roddie MacDonald for the goal that never was would now be his European swan song, as Harry bade auf wiedersehen to continental competition.
Thanks, as always, to the wonderful Celtic Wiki.
Hail Hail!
Matt Corr
Follow Matt on Twitter @Boola_vogue