BLAME it on Broony if you like, he started the chat that Jeremie Frimpong would most likely follow Kieran Tierney in being a £25m export from Paradise to the English Premier League. Although to be fair to the Celtic captain, he was only saying what everyone else had been thinking about the bargain of the season summer shopping in Manchester on the last day of the transfer window.
Celtic raided both clubs, from United Lee O'Connor was signed and he has gone on to make his full international debut for Ireland while impressing in the Celtic Academy side. We've still to see him play for Celtic though but expectations are high for him within the club.
Then there's the 'steal of the season' deadline day purchase of Jeremie Frimpong from Manchester City. Again this signing looked like a development deal for Celtic and Frimpong was expected to be playing with the reserves and perhaps could look at a few appearances on the substitutes bench.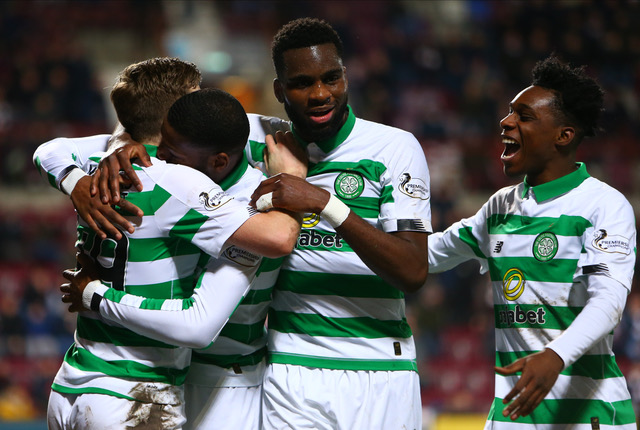 That is not how it has turned out for the Dutch teenager as he has made a big impact at the Celtic training ground, wit manager Neil Lennon admitting that he was such a stand-out that he just had to play him. His debut came against Partick Thistle in the League Cup and he won Man of the Match.
Frimpong and O'Connor weren't signed in time to be registered with UEFA for the Europa League so Frimpong had to sit those games out. He has however continued to make an impact domestically, scoring twice at Aberdeen and at home against Hibs last weekend and he also won his first career medal – one more than James Tavernier has managed – in the League Cup Final win over the Rangers earlier this month.
That win completed Celtic's haul of 18 domestic honours from the 30 available in the decade, an achievement that is even more impressive when you consider the tax scam that was in operation at Ibrox in the earlier part of the decade which facilitated a playing squad that was not properly registered and was unaffordable. That resulted in the death of Rangers and its successor club failed to win any major honours in just over seven years since it was founded by Charles Green.
Here's one of the best moments from the Rangers' Founding Father…
Frimpong isn't interested in speculation linking him with a move back to England anytime soon. 'Oh My Days' – he's loving it in the Hoops as we've already covered on The Celtic Star this morning.
"No, I'm at Celtic and this is where I'm staying. The fans love me and I love them so I'm staying here.
"When I came here I wanted to win trophies and Celtic are the right team to do that with. I thought I'd have to wait a while. I didn't think everything would happen this quick," Frimpong told the media, as reported by Daily Record.
"But I always knew that one day I'd prove myself. I want to keep doing it for the fans and my team-mates.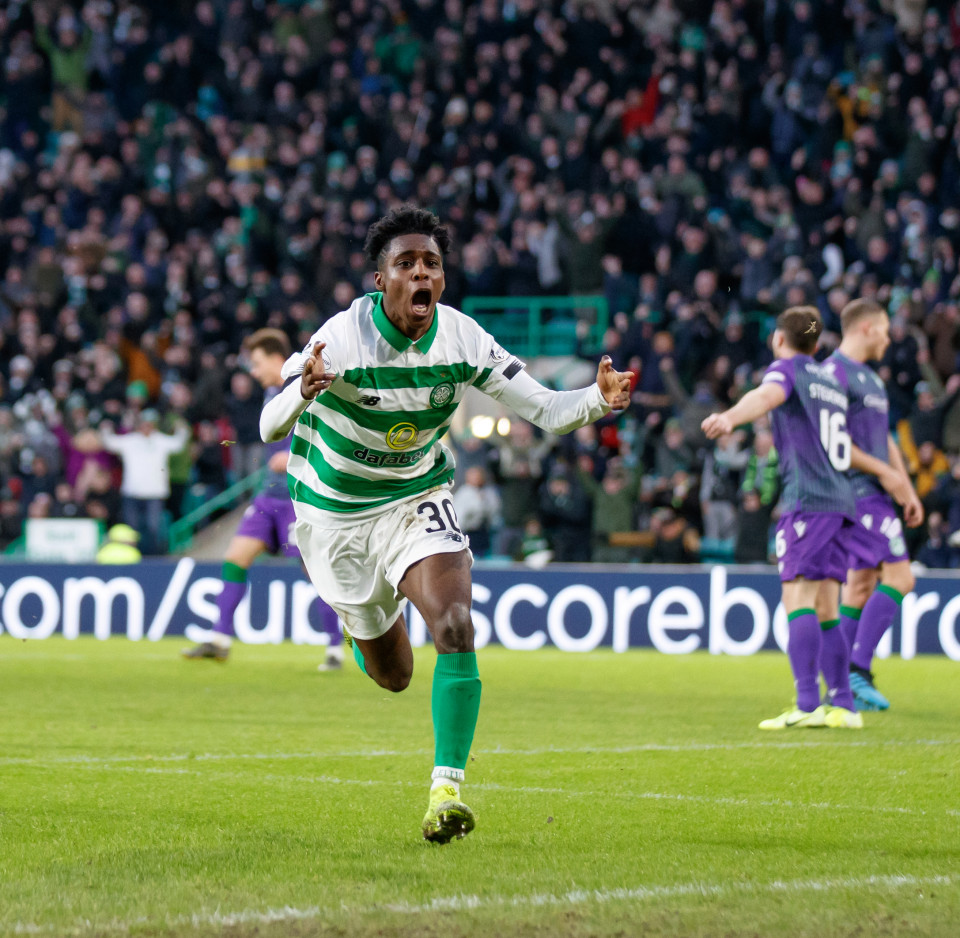 "Obviously the club brought in two experienced guys at right-back so I thought I'd have to wait. But when you get your chance you have to take it."
Frimpong admitted that he could previously walk around Manchester and no-one would recognise him. Such has been the impact that he has made on and off the pitch – his 'Oh My Days' Hampden interview after the final in which he was unlucky to receive a red card from Willie Collum, went viral and is a slogan on t-shirts.
"With my personality, everywhere I go, the atmosphere will be good.
"I'm good with people in general. The captain here likes me, which is good. The whole team have been great with me. They put on the group chat recently that I was taking my driving test and they were going to put up if I passed or failed!
"So when I passed, I was like: 'Yes'! So I'm driving up to training now and living in Glasgow. Life is easier. I like to talk and I like their banter. The fans here are amazing.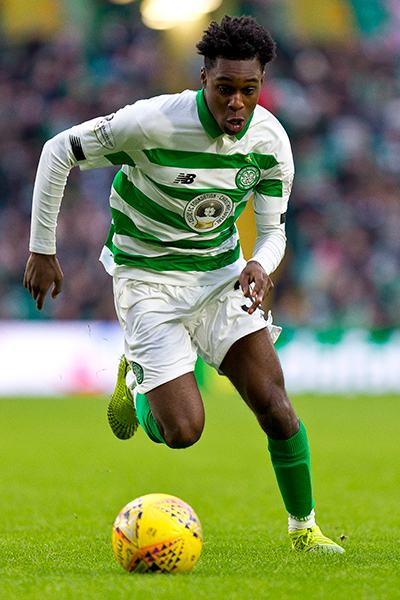 "When I'm out in town, they'll be like: 'Oh, that's Jeremie Frimpong'. So I'll stop and have a chat with them. They'll ask me how I'm finding it here but it's all good.
"When I was walking around Manchester I could just mind my own business. Now, it's like: 'Jeremie, Jeremie'. It's different, man, but it's cool. With the catchphrase, last week I got sent a cup, a phone case and a t-shirt saying 'Oh my days' on it!
"That's just how I speak. Everyone who knows me is aware of that but it's just become a thing. A fan messaged me online and asked where he could send the stuff so it arrived at the training ground. And as for the celebration against Hearts with Ryan, it was him who came to me and said: 'Let's do the Raheem Sterling'.
ALSO ON THE CELTIC STAR…
Extensive Post match coverage and comment from yesterday's 2-1 win over Aberdeen that guarantees Celtic a five point Christmas lead in the Premiership…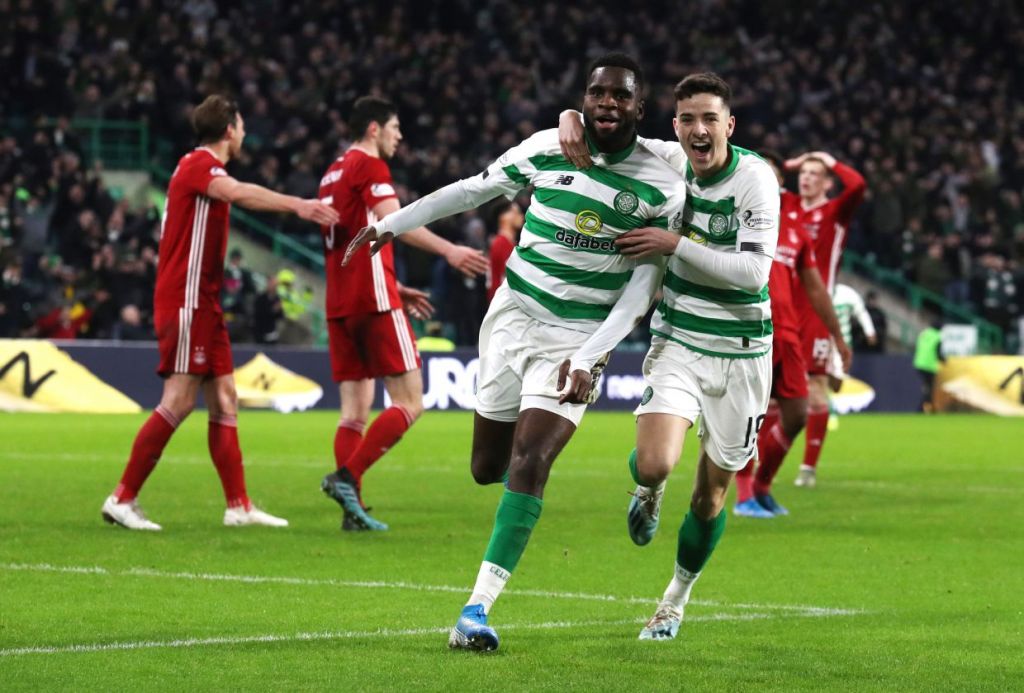 'Red all day long' – despite McInnes' Post-Match Ranting…see HERE.
'I have a certain sympathy for Sam Cosgrove. It didn't strike me as all that evil, but…,' David Potter…see HERE.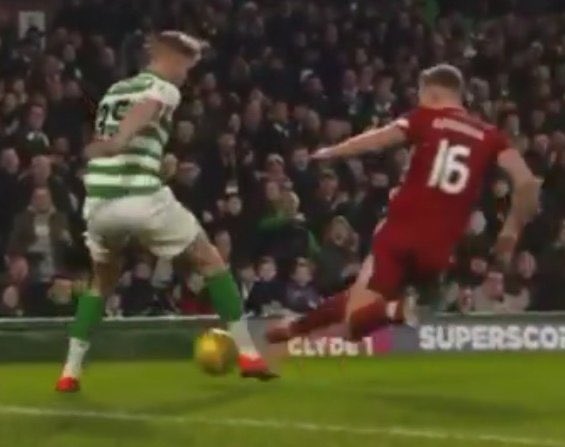 Sandman's Definitive Ratings – Sheep penned in, Shay Logan, sounding like Gary Tank Commander…see HERE.