THREE FORMER Celtic star are on their way to new clubs. Shunshuke Nakamura has joined new Japanese side Yokohama FC at the age of 41 years old. The set-piece specialist, who won the PFA Scotland POTY in 2007, was pivotal in winning three-in-a-row under Gordon Strachan.
At 41, Nakamura would be the oldest player at most clubs; however at Yokohama, he has an elder player in 52 year-old Kazuyoshi Miura. Nakamura is best remembered for two free-kicks in the 2006/07 season – one to beat Manchester United and one to clinch the title at Rugby Park, take a look at his showreel. An outstanding player throughout his career and sensational at Celtic.
Another former Celt, Peter Grant was yesterday unveiled as the new manager of Championship outfit Alloa Athletic. Grant, who was most recently Alex McLeish's No 2 with Scotland, is fondly remembered at a Celtic, playing for the club from 1984 to 1997.
Grant was last in the Scottish game working under Tony Mowbray during his ill-fated reign in the 2009/10 season, before a 4-0 away defeat to St Mirren led to his exit.
Speaking to the Alloa Athletic website, Grant spoke of his excitement at getting started with the Wasps.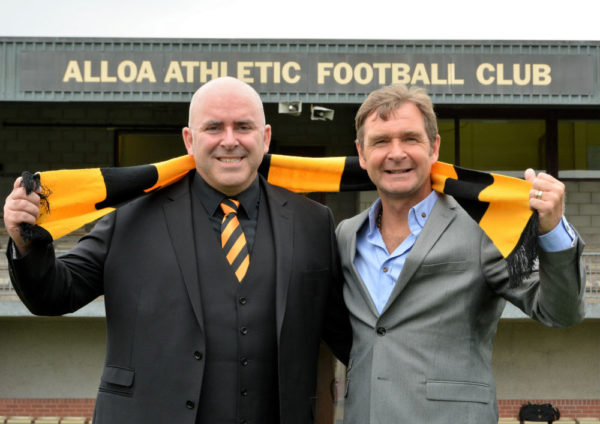 "I'm absolutely delighted to be joining Alloa Athletic FC having spoken to and being convinced by Chairman, Mike Mulraney who has been brought up as an Alloa Athletic supporter, I can't say that but hearing his love for the club and football in general."
Meanwhile, our former striker Scott McDonald has completed his move back to Australia. The 35-year-old has signed for Western United – the West Melbourne A-League side. McDonald, who took to Twitter to issue his goodbyes, played for Celtic from 2007 to 2010. Most recently, McDonald was plying his trade for another Glasgow side under ex-teammate Gary Caldwell at Partick Thistle.
After almost 20 years it's finally time to leave the uk and go home ???????? Thanks to everyone over the years for all your support it's been an amazing ride and met so many friends for life and special memories made I will be back ????. Time to turn the page and begin our next chapter❤️ pic.twitter.com/mQMtljI4hD

— Scott Mcdonald (@ScottyMcD83) July 10, 2019