IT had been 92 years since Rangers had last defeated Celtic in a Scottish Cup tie at Celtic Park and Tommy Burns was determined that record was not going to come to an end on this day in 1997.
The team the Celtic manager picked for this Scottish Cup Quarter Final was Kerr, Annoni, McKinlay, McNamara, MacKay, Grant, Di Canio, McStay, Stubbs, O'Donnell and Cadete. Burns' side had been unable to beat Rangers in the previous nine games against the Ibrox club and luck was something that seemed to have deserted to the Celtic boss during this dismal run.
But goals from big Malky Mackay and Paulo Di Canio got the two-year-old monkey off Celtic's back.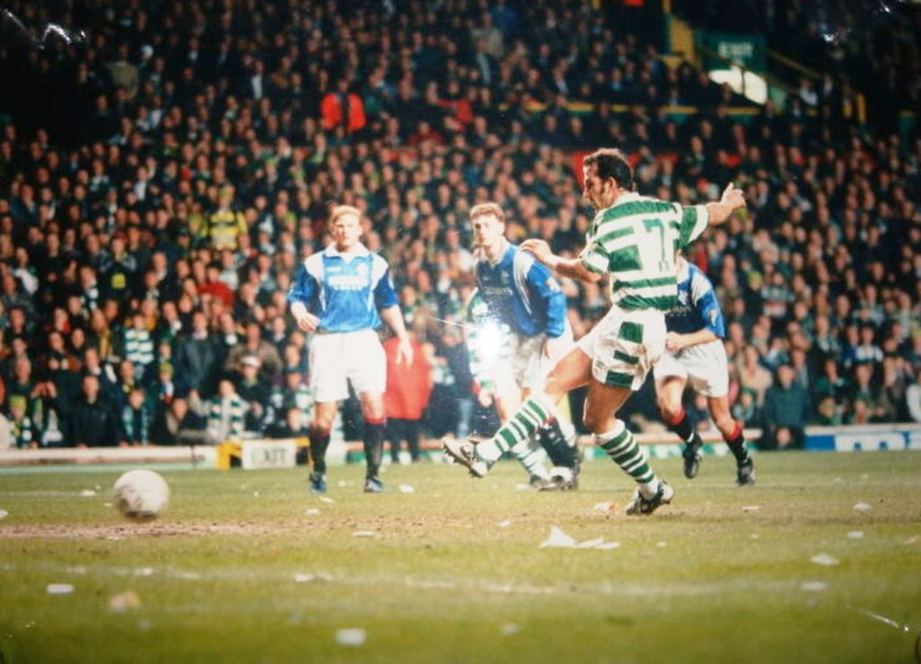 Afterwards Tommy was delighted and also a little relieved.
"I'm thrilled for our fans – they can go to work with a smile on their face," Tommy said. "The players gave all they could and we had the breaks we needed at the right time.
"The team followed my instructions perfectly. We've shown we can play more than one way against Rangers. But it is only one win. The fact that it came against Rangers makes it a bit more special because it's a first for a lot of our players."
Goal hero Malky MacKay also gave his thoughts post match.
"Only my dad would have bet on me to score. I was 50/1 for the first goal and nobody but him would have had a bit of those odds.
"That was the best game of my life. I didn't need any motivation – every game for Celtic is like that for me. Scoring so early in front of 50,000 settled us down and there can't be many better feelings than that.
"It shocked me to get a free header for my goal, but I was surprised all the way through the game with the space we had. We had a couple of penalty claims turned down but don't forget that Stewart Kerr made a vital save at 0-0 – it was an unbelievable stop from Brian Laudrup.
"Someone said afterwards that it didn't look as though Rangers were fighting. But from where I was standing they gave it as much as we did. Once we went 2-0 up we made sure we kept possession and stuck to the task Tommy Burns set us.
"This has given us a great lift. You just have to look at the crowd to see that."
Watch the highlights below…