It was tense, very tense as Shunsuke Nakamura prepared to take the free kick for Celtic down at Rugby Park on this day in 2007. Two minutes of stoppage time had already been played and the scores were level at 1-1.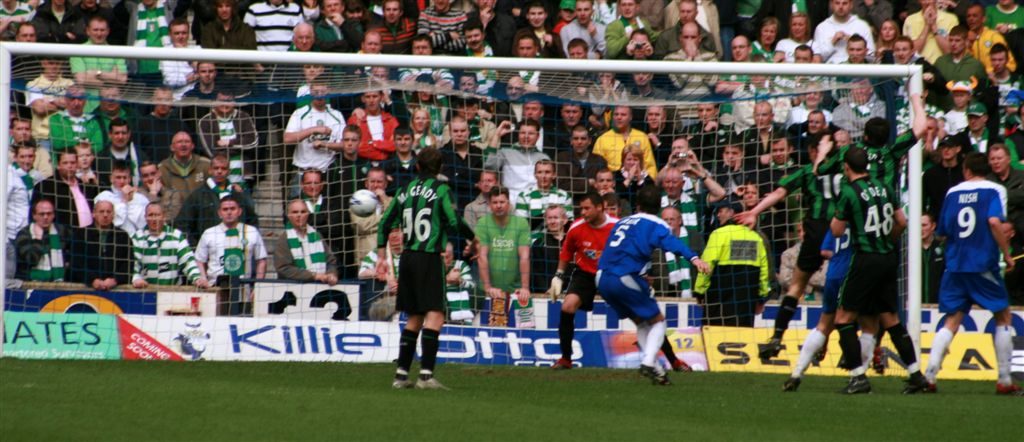 Jan Vennegoor of Hesselink had given Celtic the lead midway through the first half but Colin Nish had equalised for the home side just after the interval in a match that John Kennedy started – his first game in three years after that horrific injury he suffered at Hampden playing in a 'friendly' match for Scotland.
With 92 minutes on the clock and Naka preparing to take the free kick we had plenty of hope, desperate for a title party to get underway, but none would have realised that Celtic had scored 799 goals since the SPL started so if he scored that would be the 800th goal we'd scored.
The Celtic team on this day in 2007 was Boruc, Caldwell, Kennedy, Pressley, O'Dea, Nakamura, Lennon, Gravesen (McGeady 65), Hartley (Jarosik 87), Vennegoor of Hesselink, Riordan.
The Un-used subs were Brown, Miller, Beattie, Perrier Doumbe, Sheridan and of course Gordon Strachan was our manager. Craig Thomson was the referee.
Here's what happened in the 92nd minute…
— Li'l Ze (@LilZe_7) April 22, 2022
Afterwards Gordon Strachan said: "The best team won the league. There is a difference between the best individuals and the best team. My players just don't like getting beat. We have players here, like Neil Lennon, who set the standard." On Naka, Strachan said: "The man is a genius."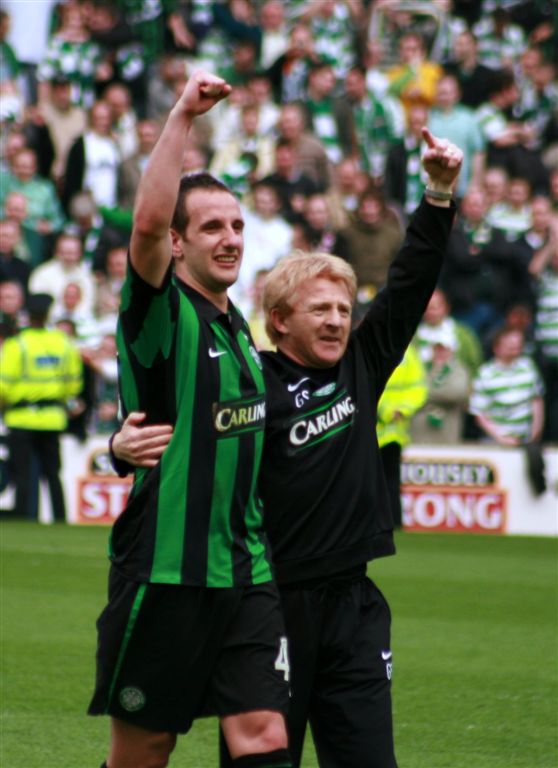 On John Kennedy, the Celtic manager said: "You are not going to believe this, but my over-riding emotions are about a man who can come back and play like that after being out for three years. I never spoke to him before the game, I just named the team but I just couldn't stop speaking to him afterwards.
"I said to him, 'in all your dreams, I bet you never imagined this.' Obviously celebrating with the fans at the end was fantastic but I just can't get John Kennedy out of my head."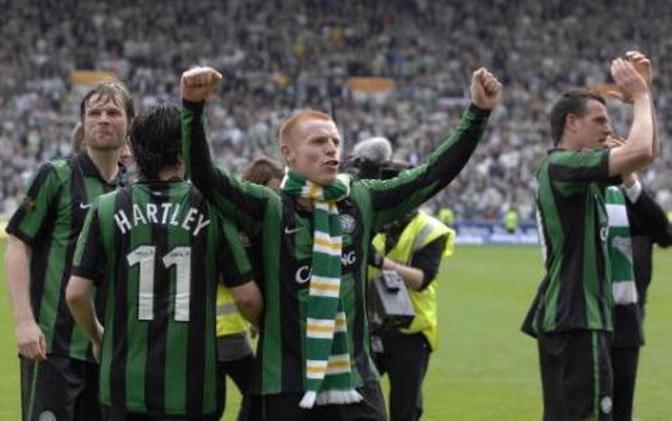 Brian Quinn, the Celtic chairman said: "It's arguably been the best season we have had in the last 30 to 40 years. Not only have we won the championship with games to spare, we have got to the Scottish Cup final and the last 16 of the Champions League.
"Not only did we get there in the Champions League, we played well and only bowed out after 120 minutes at AC Milan.
"It has been a fantastic season. Martin O'Neill had to leave for reasons we all know about and the challenge for us on the board was to find a successor who was worthy to carry forward the Celtic name and the Celtic reputation. We found that man – Gordon Strachan."
*Thanks to Celtic Wiki, as always. A hugely impressive resource for all Celtic fans to enjoy.