WE have been focusing on Celtic supporters and their own stories this week as we try to assist you all through the painfully slow period caused by the international break. Laughing at the very thought that someone thought that Alex McLeish is a competent, modern football manager is another recommended pastime. He got lucky with a formation 15 years ago and basically that's all he's got. Dreadful last night, absolutely dreadful.
Anyway back to tales from Celtic supporters and DidsburyCelt has this week been taking us through a journey that for him started in the 19650s and into the early 1960s – not the best time for Celtic supporters, success wise. You can read the earlier instalments HERE and HERE.
The 1960s Part 2 – This is my third instalment for The Celtic Star of "Supporting Celtic from Near and Far."
1964-65
On to 1964-65! No national trophies! Never seen us beat Rangers! Desperation setting in!
A frustrating goalless draw at home to Partick Thistle, in those days always troublesome opponents, in the first League Cup tie was followed by four wins (scoring 18 including 5 at Firhill for goodness sake for the loss of only 3) meant that a 0-2 defeat at Kilmarnock was academic as we had already won the section. In the middle of that sequence we had won our opening league match 3-1 at Motherwell.
Then it is 5 September 1964. Another day that I will remember as long as I live!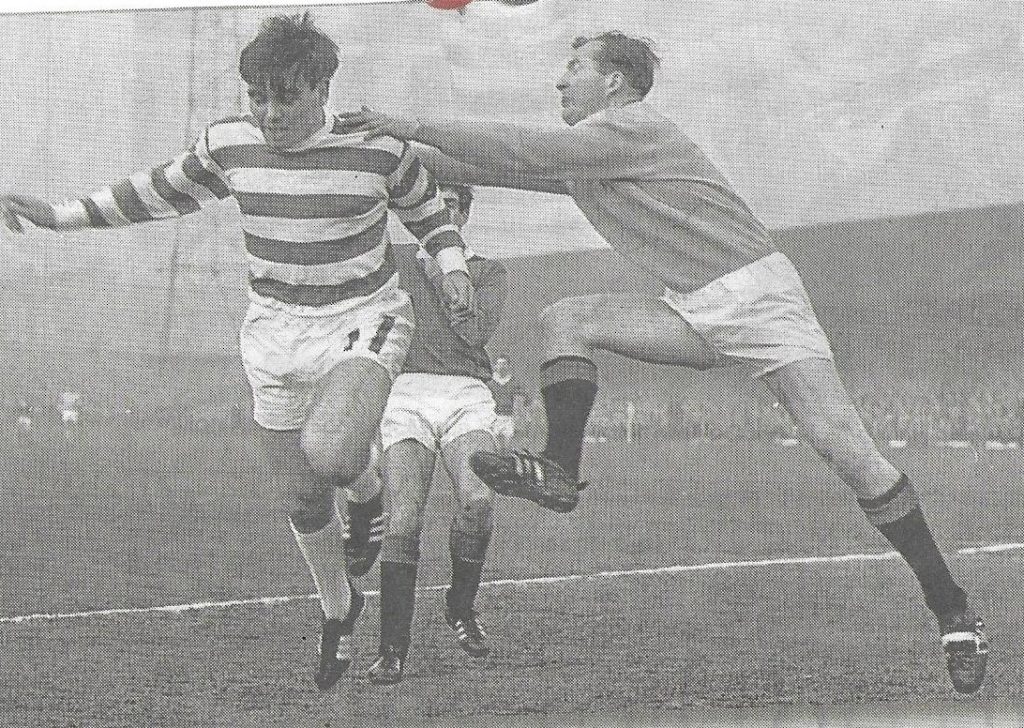 In the week leading up to the game one of my school friends claimed that someone he knew had met Charlie Gallagher in town and that Charlie had said, "We have to beat those H*** on Saturday." True or not it just turned the screw one or two notches. Buses from Barlanark to Shettleston were invariably crowded and so it was a walk which always just entailed carrying on to Celtic Park.
In those days I wore my St. Mungo's Academy uniform even on a Saturday. On top I had a raincoat. During the match the rain poured down incessantly and continued on the way home. I was dripping wet. My father had to help to peal my clothes from me. The dark blue dye from my blazer had soaked through and stained even my vest and my skin. I didn't care. I was ecstatic. We had skelped Rangers 3-1.
The early play brought concern in that if it were true as to the conversation reported above then Charlie hitting the post with a penalty was not an ideal start. Fortunately Stevie Chalmers had put us in front before the interval and scored again early in the second half and then The Bear notched a third.
Even the loss of that goal with around 8 minutes left made no difference. I recall looking at my watch and thinking, "You're too late Rangers." A day or two later I remember my dad telling my grandma, "He was soaking wet but he was happy." An understatement if ever I heard one.
Were we to experience the good times? Little did we know! 9 March 1965 was only six months distant and a revolution in which Scottish football not to mention football coaching overall would be transformed was soon to be underway.
On the Wednesday a surprise League Cup defeat 0-2 at East Fife was not much of a concern and a comfortable recovery, 6-0, the following midweek in the second leg put us in the semi-final where we defeated Morton 2-0 on the last day of September.
Frustratingly following that win over Rangers we drew 1-1 in both of our next two league matches and lost the other game that month. In October we won four and lost one league match but crucially were defeated 1-2 by Rangers in the League Cup Final.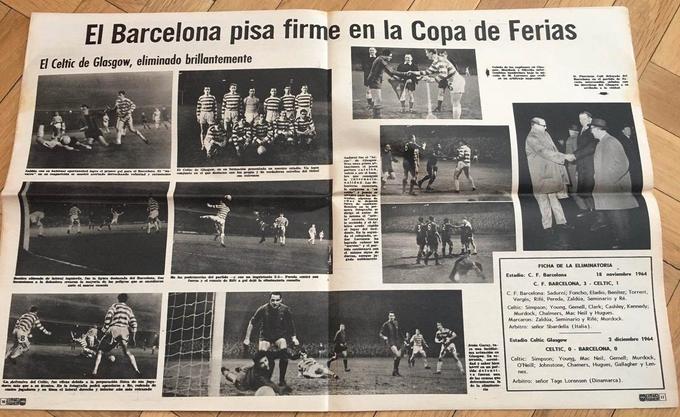 In the UEFA Cup we had eliminated Leixoes (Portugal) 1-1 away and 3-0 at home to set up a tie with Barcelona. Where have I heard that name since? We lost 3-1 at the Camp Nou but could not do enough at Celtic Park to turn the tie round having to settle for a 0-0 result.
November saw two league defeats and two victories and December two victories and one defeat.
January produced three losses including 0-1 at Ibrox, two draws and an 8-0 hammering of Aberdeen at Paradise. Inconsistency? Yes, and frustration!
February was much better with four wins from four matches. Crucially two of those were Scottish Cup ties 3-0 at St. Mirren and 1-0 at Queen's Park. A 3-2 home victory over Kilmarnock in the Scottish Cup quarter final preceded a 6-0 win at Airdrie (Scottish League) in Jock Stein's first match in charge.
With Jock at the helm we had hopes of a cup success and in the semi against Motherwell a Bobby Lennox equaliser cancelled a Joe McBride opener and when Joe repeated the dose Bertie Auld with a penalty secured a 2-2 draw.
That was an interesting incident. With the ball at his feet and the Motherwell defence retreating Bertie accelerated towards them as they pulled back into their own penalty area. From my vantage point his speed of thought and action resulted in two defenders almost being forced to tackle him simultaneously.
Always tricky with a strong possibility that one will commit a foul. I still believe that that was what was in his mind and since we had played badly and looked as if we would need something special to dig us out of the mess one of Bertie's wiles was just what was required. He took the penalty himself and saved the tie. The replay was a routine 4-0 win setting up a final against Dunfermline Athletic, Jock's previous club.
Another day to remember for ever!
24 April 1965 saw a pulsating final against The Pars who were twice a goal ahead with Bertie equalising each time. His first was a headed effort after the ball had hit the bar and shot up into the air. Bertie was first to react and ended up in the net with the ball and at least one defender. The second was a drive from about eight yards out.
The winner was memorable for so many reasons not least that it was a sublime effort from Billy McNeill that master of the art as he rose to head a Charlie Gallagher corner (the master of that art) from the left and thunder the ball into the net with Bobby Lennox crouching below him trying not to impede him as he soared through the air.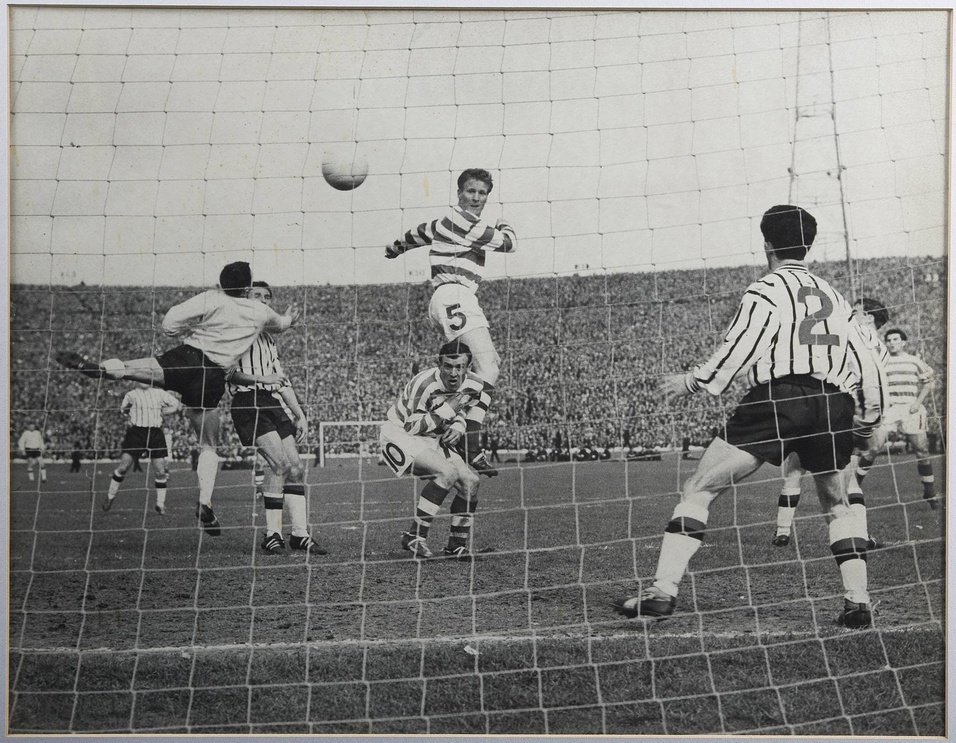 A major trophy at last! Oh how I celebrated.
A few weeks before I had bought myself a (reel to reel) tape recorder with my birthday money. Before I set off with my mates to the game I had set it up and left my father precise instructions as to how to start it running to record the commentary on the radio.
I must have listened to it a hundred times. I worked on a building site at the time and I even took the recorder, which weighed a ton, to work one day for one of the boys in the time clerk's office to listen. (Say it quietly but on the following Wednesday evening we played our final league match of the season at Dunfermline and lost 1-5. Funny old game football!!)
1965-66
With the trophy hunt off and running I looked to what 1965-66 might have in store. The League Cup Section saw defeats at Dundee United and at home to Dundee sandwiching a win at home to Motherwell which were then followed by three victories to put us on top of the section.
Two comfortable wins against Raith Rovers set up a semi final against Hibs on 4 October 1965 at Ibrox. Joe McBride, my all time favourite Celtic player, put us in front early on but by around the hour mark we were 2-1 down. We pounded Hibs and with stoppage time looming and reluctantly thoughts turning to having to face defeat a wag standing near announced, "I'll settle for a draw."
That hardly lightened the mood but almost immediately after that a cut back from Tommy Gemmell and a shot from Bobby Lennox brought unconfined relief and joy. Somehow the ball squirmed under the goalkeeper's body. Extra time produced no more goals but the replay two weeks later provided four without reply and so we were in another final against Rangers.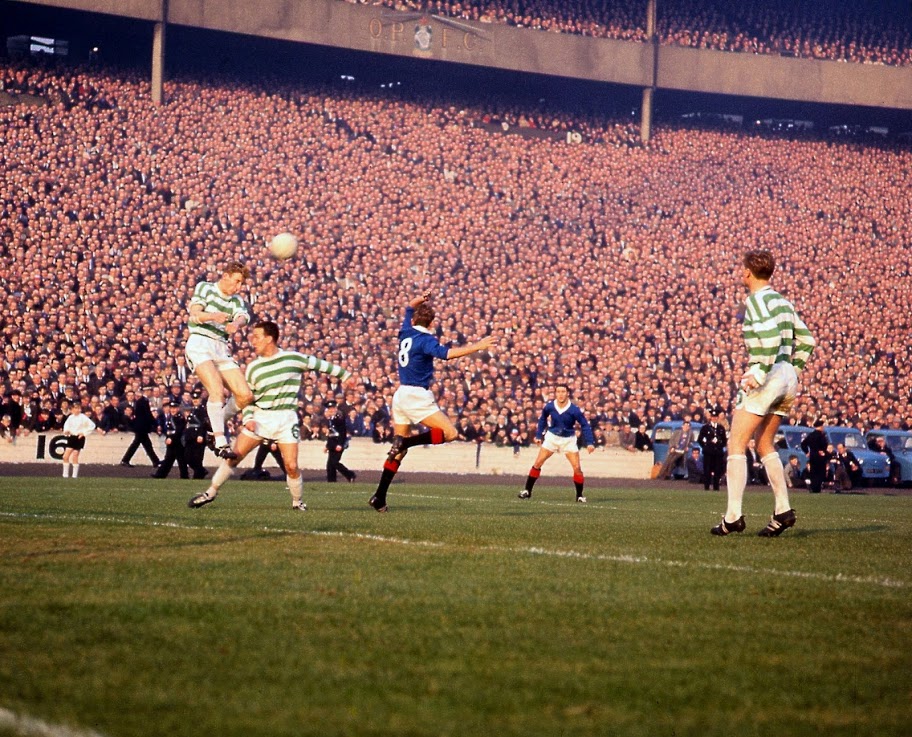 In a typical O*d F*rm encounter two early penalties for Celtic were converted by John Hughes. Late on Ian Young was unfortunate to score an own goal when Ronnie Simpson tried to punch clear but the ball ricocheted off his team mate into the net. It was tense for the last few minutes but we held on and so another trophy was in the bag.
I was really starting to enjoy this.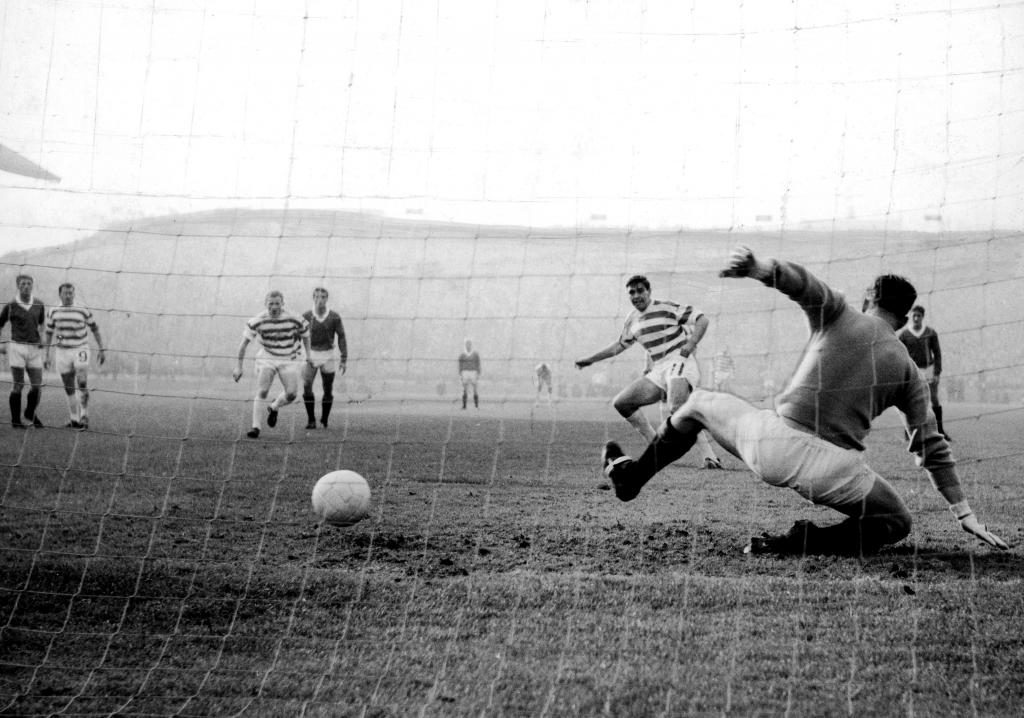 By now I was attending virtually all home games and most away fixtures in Scotland.
The League Championship had started with wins against Dundee United and Clyde but we lost at Ibrox and then won five games in a row. Now I suffered one of my great frustrations. Regularly we had problems against Partick Thistle and this match on 6 November 1965 followed the pattern. To add to the difficulty they had a reputation of "lying down" to Rangers and so as the match progressed at 1-1 and we missed chance after chance I found myself almost in tears of anguish as I screamed "We'll NEVER win the league." (I always had a loud voice.)
Of course Rangers were going just as well as we were and at this early stage I was starting to despair. We won our next seven league matches and that took us to 3 January 1966 and a home match against Rangers. Played on a frosty pitch we were off to the worst possible start when a shot from Davie Wilson in the first minute was deflected past Ronnie Simpson. We were all over them after that but still a goal down at half time.
What a second half!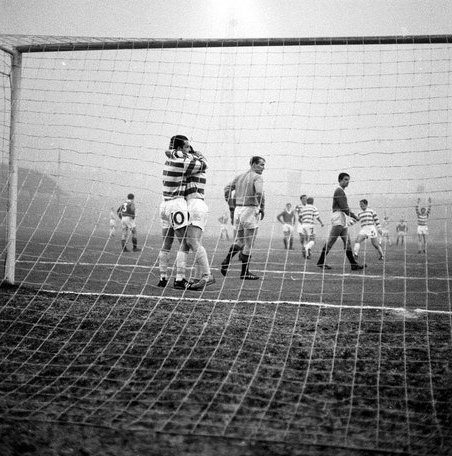 Straight away Stevie Chalmers levelled and just after the hour mark put us ahead. By seventy minutes Charlie Gallagher had scored one of his scorchers when the ball exploded off the underside of the crossbar and into the net following a John Hughes cutback. The most memorable goal for me on a glorious day was number four. Wee Jimmy touched a free kick sideways to Charlie Gallagher who played it square to Bobby Murdoch.
That famous referee Tom "Tiny" Wharton (here he is again) was right in the ball's path. He executed the most delightful movement as he allowed the ball to run through his legs. Bobby crashed it in from thirty yards. Boy, I enjoyed that one. In the last minute Jimmy Johnstone hit the post and Stevie Chalmers put the icing on the cake of a 5-1 trouncing and had scored a hat trick into the bargain.
We had qualified for the European Cup Winners Cup and had two fairly straightforward ties against Go Ahead Deventer and Aarhus and had then drawn Dynamo Kiev. On the Saturday after the Rangers game we beat Dundee United and then on the Wednesday beat the Ukrainians 3-0. A 1-1 draw two weeks later saw us into the semi-final. With the final arranged for Glasgow I was starting to dream. We paid a high price for that success.
The tie had been switched to Tbilisi to beat the cold weather in Kiev. The flight home was utterly horrendous due to delays for bad weather and technical problems with the plane. The party eventually arrived in Glasgow at 11pm on the Friday. Jock arranged a light training session at Celtic Park following which the players had a few hours sleep and then went to Tynecastle to play Hearts. Unsurprisingly we lost 2-3 which allowed Rangers to draw level at the top of the table.
Into February and two Scottish Cup victories accompanied two league wins and one loss 0-1 at Stirling often a tricky venue! March saw the next Scottish Cup tie at Tynecastle. An excellent match! Interestingly for the second game in succession Billy McNeill played at right back that day with the somewhat inexperienced John Cushley at centre half.
I remember John coming onto the pitch with Jock shortly before the game and The Boss standing with him in the area of the field of play that to a great extent would be his responsibility pointing and then turning and gesticulating. Clearly Jock was passing on his advice and experience. What a bonus for a good player who probably was at Celtic Park at the wrong time in view of the other great defenders who were around.
Willie Wallace put Hearts in front and Bertie Auld equalised immediately. Alan Anderson gave Hearts a half time lead but Joe McBride put us level again and Stevie Chalmers put us in front. Five minutes from time Johnny Hamilton, a Hearts stalwart, ensured that a replay would be required on the following Wednesday. We had a good night in Edinburgh and caught a late train home to Glasgow. That Wednesday evening was very beneficial for Celtic.
Jimmy Johnstone and Bobby Murdoch had us in front at half time and then Stevie Chalmers settled the tie after 52 minutes. Willie Wallace pulled one back with five minutes to go but we were through to the semi-final. Unexpectedly Rangers, who had been top of the league although only on goal average but with a game in hand on Celtic, lost 2-3 at Falkirk. Obviously that squared up the number of league matches played but crucially it damaged their goal average sufficiently to allow Celtic to move into top place. We remained there for the rest of the season.
Hearts now did us a favour holding Rangers to a 1-1 draw at Ibrox while we beat St. Johnstone 3-2 at home. We had a cushion of a one point lead and an even better goal average. It was still tight at the top but we were never really in danger as far as the title was concerned.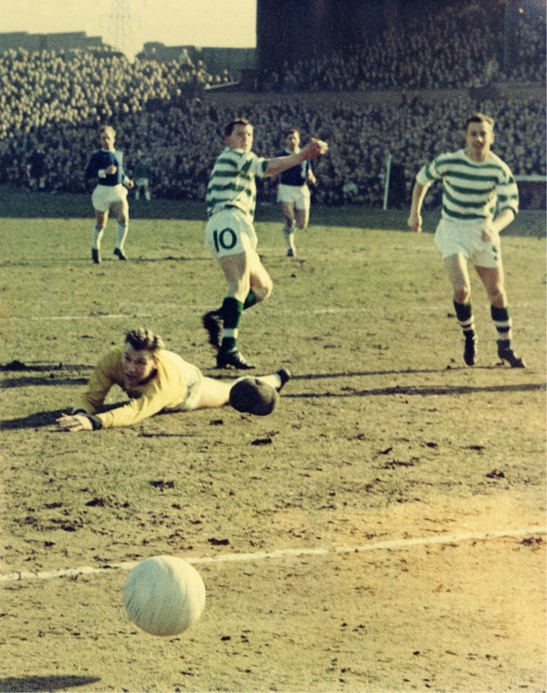 Two cups: two semi-finals! We defeated Dunfermline 2-0 in a match that we controlled and where we were worth more goals. The first leg of the Cup Winners Cup semi at Paradise was a bit disappointing in that we missed some really good chances which could have put us in a very strong position. While it may have been a bit of bravado Jock seemed happy with the one goal that Bobby Lennox notched just after half time. Nonetheless Anfield would be tough! The atmosphere in our house was very tense as my dad and I waited for the highlights on television. Liverpool went at us from the start but we held firm for about an hour.
There had been some comments about "emotional scenes" at the end of the match. From that my dad was confident but I was worried. Sadly I was correct. Around the sixtieth minute we conceded and again about five minutes later. We desperately needed a goal and at the death Bobby Lennox raced onto a ball from Joe McBride and scored or so it appeared.
Unbelievably the linesman had his flag up for offside. An appalling decision! Sadly many Celtic fans over reacted and caused some trouble. Totally wrong of course! That can never be condoned or excused but I have to admit that even more than fifty years later I still feel cheated.
Four days later on the Saturday we played out a 0-0 draw against Rangers in the cup final. On the Wednesday night a screamer from Johansen skimmed the turf and deprived us of the trophy.
We just missed a treble. If fate had been kind we would have had a virtual home match in the European Cup Winners Cup Final. Surely we would have won that! How could we better that? We did not have to wait long to find out.
Time for a little reflection!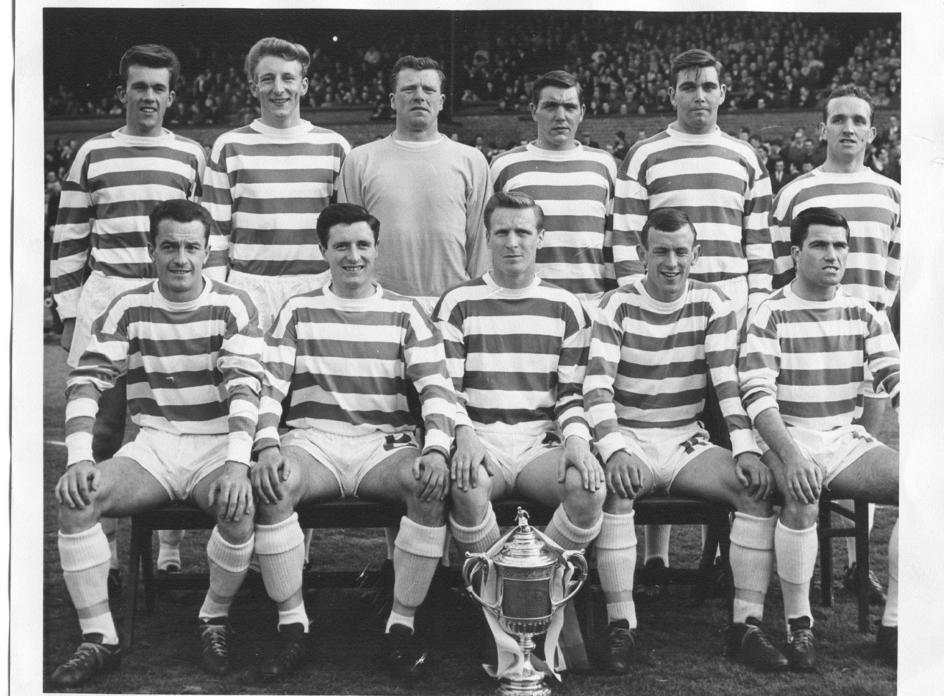 Looking back now (50 years later as I write this) I am not sure that the enormity of what we were achieving and were to achieve had really sunk in. In many ways it is only now that I am able to put it into perspective as I realise what the club has done in 2016-17, an invincible treble, and 2017-18 with the League Cup back in the trophy cabinet, the League title back home where it belongs and the Scottish Cup which has always had a very special place in our hearts nestling beside.
An unprecedented double treble!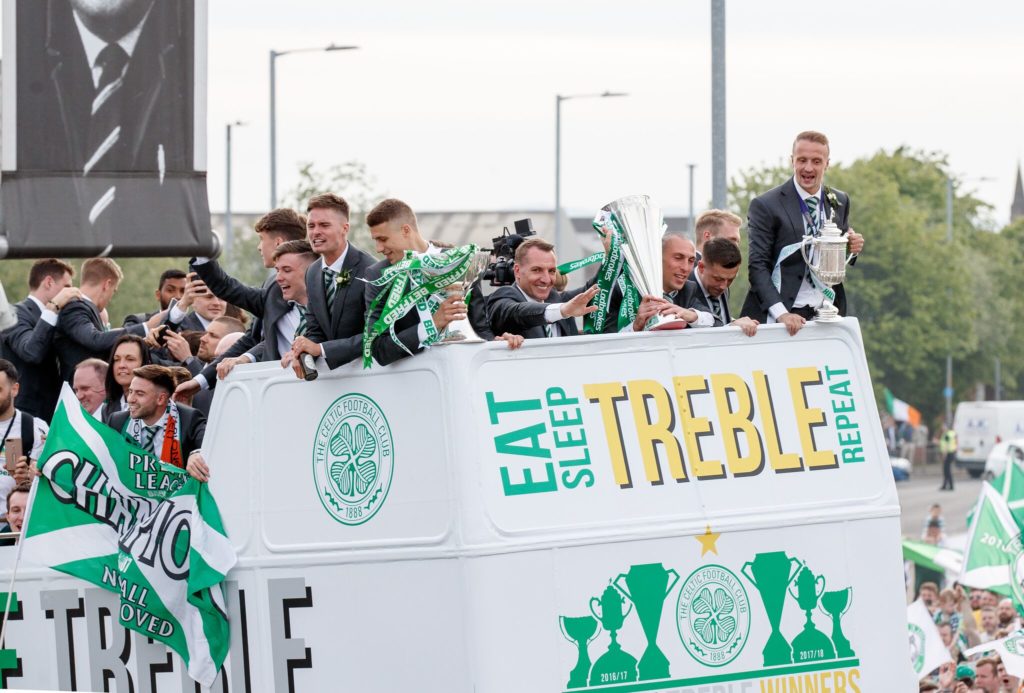 Who could have ever imagined this? Over and above that we have brought through some wonderful young players with the development squad promising more. They regularly remind me, not that I need much reminding because the memories are so strong, of the wonderful young players in the reserves at those glorious times in the 60s and 70s. No wonder they were known as The Quality Street Gang.
Those kids gave us great football as they progressed and the promise, greatly fulfilled, of success in the future just as the present youngsters do. It was a great time to be a Celtic supporter. It always is even in difficult periods and that situation is very much the case these days, a great time to be a Celtic supporter. I am able to tell my sons to savour these wonderful times and to try to help them appreciate the glory and joy of Celtic although I have to admit that mostly I feel sure that I am preaching to the converted.
It may seem strange to have given you my reflections at this point rather than waiting until I had reminded us all of 1966-67 but I feel that that season being our greatest ever it should not end a period but commence one. I promise that you will not have long to wait.
DidsburyCelt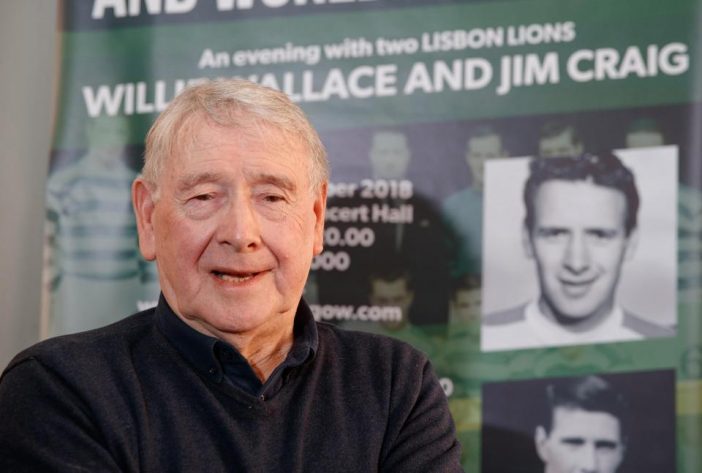 Also on The Celtic Star today – and it really does help the site if you click on a few of these other stories while here…
Lion Bites Brendan! – 'Rodgers has his own ideas, but they're not my ideas'…See HERE.
Anti-Celtic Actions? 'I'll take the abuse, the hate, and get on with it,' OG, KT…See HERE.
'Arzani is quick, takes people on, and reminds me of Jinky,' Willie Wallace…See HERE.
Jim Craig – This result helped drive Celtic towards our 3rd Championship…See HERE.