One year on from Miss Sarajevo – Celtic thoughts return to Europe (Part 2)…
In part one of this article I looked at the potential opponents for Celtic in the first qualifying round of the Champions League, with most of the 17 options now known. This draw will take place on Sunday, 9 August 2020. You can catch up with that below.
One year on from Miss Sarajevo – Celtic thoughts return to Europe | The Celtic Star https://t.co/LkKZEvnWBH

— The Celtic Star Editor – INVINCIBLE (@CelticStarMag) July 9, 2020
As I mentioned there, the second qualifying round for the Champions League will be drawn on the following day, Monday, 10 August – i.e. before the first round is played – meaning that we will have a number of 'either/or' scenarios at that time.
So, what do we know at the moment?
Well, Celtic are likely to again be the top seeds for the second qualifying round draw. The only change to that scenario would be if FC Basel won the Swiss Super League, however, their 1-0 defeat at Sion on Wednesday night has left them nine points behind joint leaders Young Boys and St Gallen with just seven games remaining.
Basel travel to Berne tomorrow night to face the defending champions, whilst St Gallen, who were resplendent in their green-and-white Hoops when they invited us over to celebrate their 140th anniversary this time last year, missed the chance to go two points clear at the top last night, by drawing 3-3 at Lugano. They will travel to Geneva on Sunday afternoon, to face Servette. It's neck-and-neck in Switzerland, albeit the race is unlikely to involve the team who inadvertently sent us on the Road to Seville.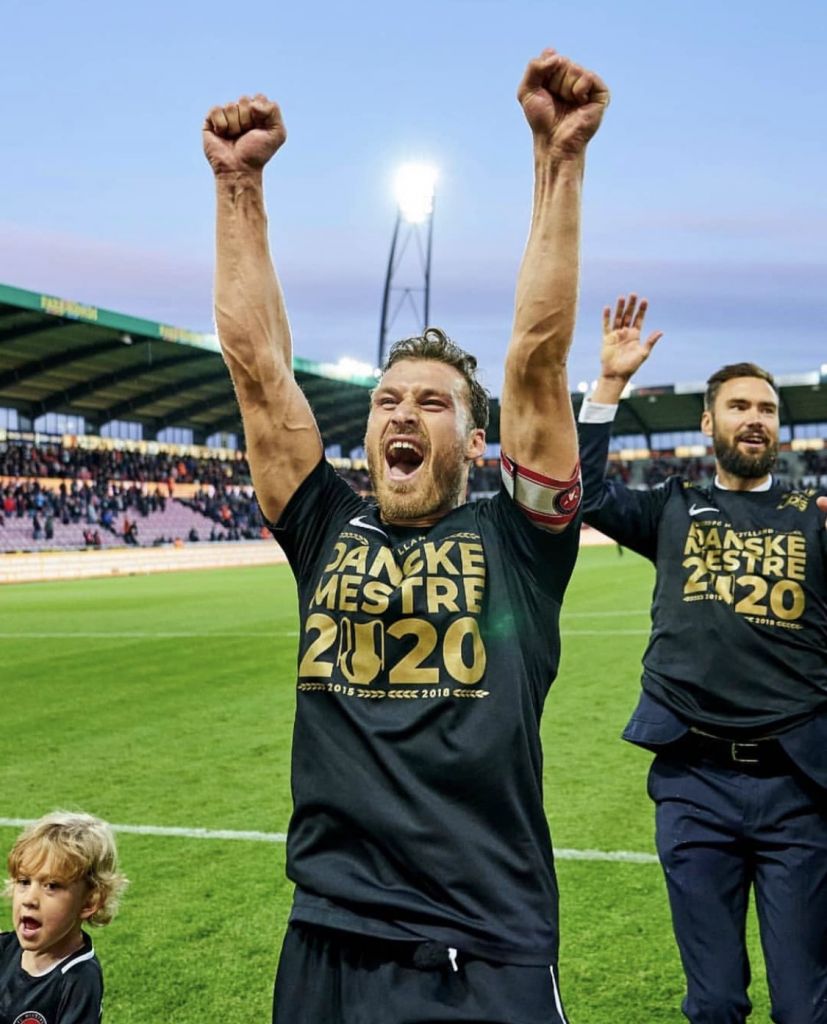 The Swiss champions will be one of three clubs who will enter the Champions League at that stage, due to the collective performance of their nation's European representatives over the past five seasons. The second club is now known and is familiar to Celtic supporters, as Erik Sviatchenko led his FC Midtjylland team to the Danish title last night, after a 3-1 home victory over defending champions FC Copenhagen, a name I'd rather not be typing this morning after the disappointment of February. Who writes these scripts! Congratulations, Erik! FCM has only won three top-tier titles in its history, and Erik has been a mainstay of all three of those.
VI ER MESTRENE, MESTRENE, MESTRENE!!! 🏆🏆🏆#MESTR3 pic.twitter.com/ExF2jq2Cgh

— DANSKE MESTRE 2020 (@fcmidtjylland) July 9, 2020
The third club entering at this stage will be Croatian champions Dinamo Zagreb, who will be seeded like Celtic, and so are not potential opponents, should we both progress to this stage.
The second qualifying round ties will be played on a one-off basis, over the midweek 25/26 August 2020, between the trip to Tannadice and our home game with Motherwell. There will be 10 possible opponents for Celtic in the first qualifying round.
So, who are Celtic's possible second qualifying opponents?
There will be 10 second qualifying round ties in total. Confirmed already as non-seeds for this stage are the following five teams, should they successfully negotiate the first qualifier. As the draw is made before that result is known, however, then they will be in the glass bowls.
• Ferencvaros of Hungary. This is the tie that never was in many ways. Celtic were paired with the legendary Magyars in the European Cup of 1968/69, before the tournament was redrawn in light of the events in Prague that summer, following an intervention from Celtic chairman, Bob Kelly. The Eastern Bloc countries then withdrew from the European Cup, and Celts faced St Etienne instead. If we draw Ferencvaros, then I get to tell my Budapest Cup/Ferencvaros Vase story again to anyone who will listen. So, on that basis, they are probably a team best avoided!
• Dundalk of Ireland. This would be a popular draw, rekindling memories of the game at Oriel Park in October 1979, my first away European trip with Celtic. I still have the fear over the closing minutes in Dundalk, when we were a hairsbreadth away from missing out on a European Cup quarter-final with Real Madrid in March 1980, incidentally the last time we reached that stage of the premier competition.
• Slovan Bratislava of Slovakia. We beat Slovan home and away en route to the semi-final of the European cup-Winners' Cup in 1964, albeit we haven't always enjoyed such good fortune in the Land of Lubo. I won't mention Artmedia in 2005.
• Suduva Marijampole of Lithuania. Another side from the Road to Seville, albeit we played them more recently, two seasons ago in the Europa League Play-off. Celtic progressed on a 4-1 aggregate on that occasion.
• Omonia Nicosia of Cyprus. This is one of the few long-established European nations which Celtic have not played in competitively, so a potential first for the club.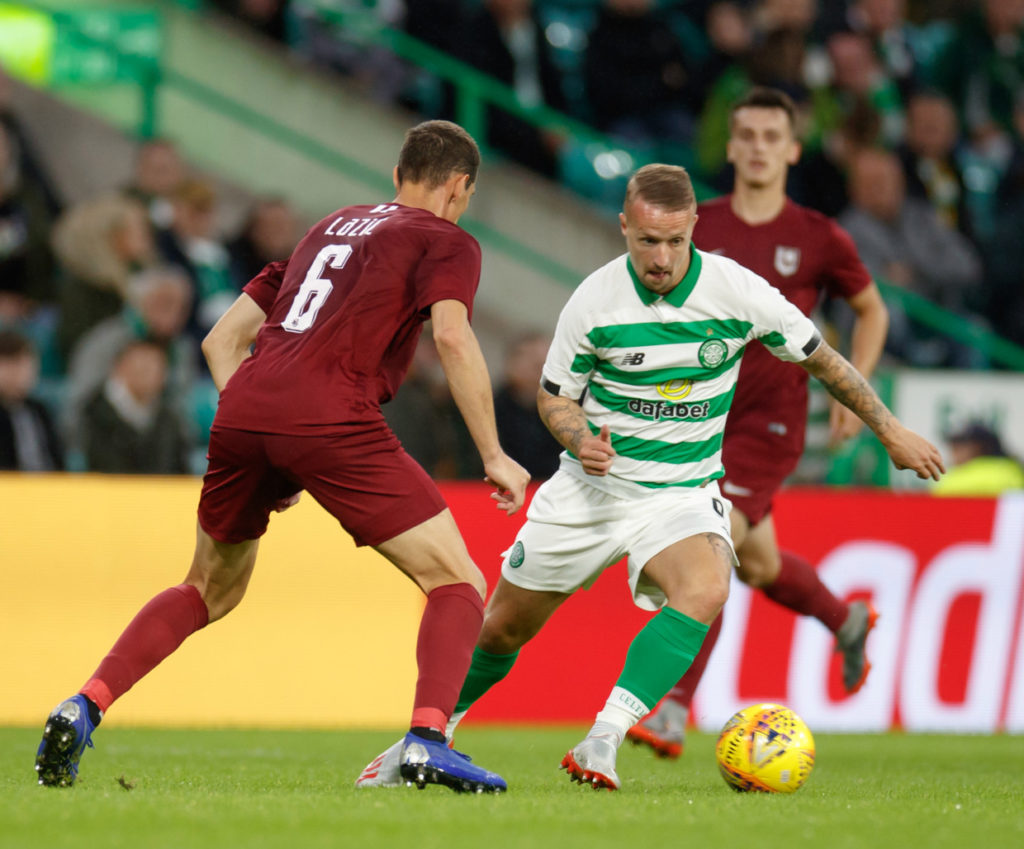 The other five non-seeded slots in this round have yet to be finalised, awaiting completion of the domestic League races mentioned previously. To give us a flavour of what that might look like though, I will make certain assumptions to the likely outcomes of those title battles.
• FK Molde of Norway. An opportunity perhaps to banish the nightmare of those home and away Europa League defeats under Ronny Deila, back in 2015.
• FC Midtjylland of Denmark. The brand-new Danish champions would provide a tough test for Celtic, however, it would be nice to see our INVINCIBLE Erik Sviatchenko again.
• Sheriff Tiraspol of Moldova. Like Celtic, the Wasps enjoy domestic dominance, with a treasured 10-in-a-row in there amongst their 18 titles won this millennium. Given how often Sheriff appear in the same draw with us, it's surprising that we have never met. This would be a first competitive match for Celtic in Moldova.
• Olimpija Ljubljana of Slovenia. This assumes they win their domestic title.
• CS Fola Esch of Luxembourg.
This model assumes that Young Boys, CFR Cluj and Legia Warsaw all win their respective domestic Leagues. If one of those doesn't, then FK Molde would be seeded. If two clubs don't clinch their titles, then FC Midtjylland would also be seeded. In the unlikely event that all three fail to secure the national championship, Sheriff Tiraspol would join the seeded teams.
Don't really want to ask but what if Celts lose in the first qualifying round?
According to the wonderful Bert Kassies site, clubs eliminated in the first qualifying round of the Champions League are seeded then drawn against an unseeded team until, basically, we run out of unseeded times, at which point the draw becomes an open one. Fingers crossed that we don't have to consider that option just yet.
Hail Hail!
Matt
INFORMATION on where you can watch the Champions League Qualifiers, which will all be held behind closed doors until at least the Play-off Rounds…SEE HERE.