MARTIN O'NEILL is one of Celtic's most successful managers in the clubs illustrious, unbroken history. It was O'Neill that signed Neil Lennon and now the ex-Celtic boss has heaped praise on his former midfielder for leading the Scottish Champions to 9IAR.
As reported by the Scottish Sun, O'Neill has congratulated Lennon's side for their relentless, dominating performances which have resulted in their 9th league title in a row claiming that Rangers couldn't have caught them.
"They need to be congratulated, it's been a great season for them.
"They've deserved to win it, absolutely no question about that.
"Had the season been extended for a couple of weeks, they would have taken the points and got there.
"There's no way that Rangers could have caught them. From that viewpoint it is deserved."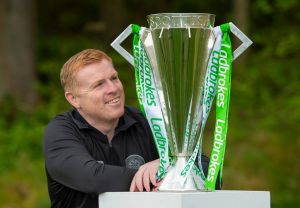 O'Neill has also dismissed any calls of an asterisk beside Celtic's title as a result of the Coronavirus pandemic meaning the league was finished with eight games remaining. Whilst he understands the reason behind Rangers fans wanting an asterisk attached.
"Obviously to prevent them from winning nine in a row, for a start.
"But there should be no asterisk attached to that at all, absolutely not.
"Celtic won it on the field and had the games been completed they would have surely gone on to do it.
"They deserve the credit for that.
"I don't think any asterisk can be attached to Celtic.
"If they were two or three points clear, I could have understood that but they were so far in front that Rangers couldn't have caught them."
Celtic were 13 points when the Coronavirus pandemic forced football to be postponed indefinitely. The huge advantage and relentless form suggested that the league was already over, even Rangers supporters conceded that.
Following the winter break, Celtic only dropped two points whilst Gerrard's Rangers stumbled.
O'Neill was the Celtic manager when the team faced Porto in the UEFA Cup Final in Seville 17 years ago today. You can read some memories from that day in 2003 here:
Seville, The Celtic Movement – A Photo Special from the 2003 UEFA Cup Final…https://t.co/VHtrtzLtiU @chris_sutton73 @Alantommo8

— The Celtic Star Editor – INVINCIBLE (@CelticStarMag) May 21, 2020