The attempts to rank the greatest foreigners to have played in Scotland was always going to have a predictable conclusion. You can make the list as big or small as you want, but it will always be two men at the top and a lot of others trailing behind.
Regardless of which team you support it's hard to deny that Henrik Larsson and Brian Laudrup were both phenomenal players, and are the two obvious standouts. A recent report from the Daily Record indicated that Walter Smith saw Larsson and Laudrup as the two standouts, but obviously he felt his man was slightly better.
It's always tough to compare players who play in different positions, but Henrik Larsson still stands head and shoulders above anyone else for multiple reasons.
If we start with his time at Celtic. There's no doubt that he goes down as one of the greatest players in the club's history, and rightfully so. A simple look at his goalscoring stats doesn't tell the full story, but it's still incredible viewing. 242 in 313 games is simply fantastic, especially when you consider that 35 of those came in 56 European games.
It's often forgotten, but he suffered a horrendous broken leg at the turn of the century. Medical technology wasn't as good back then, and there were even suggestions he could be forced to retire at the time, but he actually came back a better player. It's also worth noting even in that disrupted season he scored 12 goals in 13 games.
It's so easy just to get bogged down in his goalscoring stats, but he was a complete striker. His intelligent movement and link up play was often overlooked but was incredible to watch.
It's also important to remember what might be his finest game in a Celtic jersey, even if it came in a losing effort. Obviously Porto went on to win the game, but Henrik's presence almost single handedly dragged Celtic to victory in the Uefa Cup Final. Twice he scored a quick equaliser to frustrate Porto and they only went down after a late extra time goal following a red card from Bobo Balde.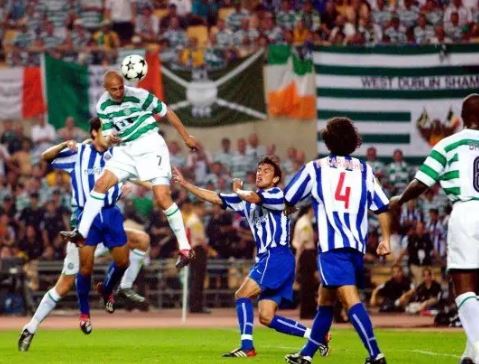 All of this was probably enough to see him ranked number one overall anyway, but his spells with Barcelona and Manchester United after leaving only serve to strengthen the argument of having him as number one.
At Barca he finally got his moment of glory in a European Final, when his introduction single handedly turned the game around and allowed Barcelona to defeat Arsenal in the 2006 Champions League final.
It started to look like Arsenal were going to hold on to their lead despite an early red card, but Larsson carved them open twice with two fine assists to help his team to victory. After his heroic efforts in Seville, this was more than deserved.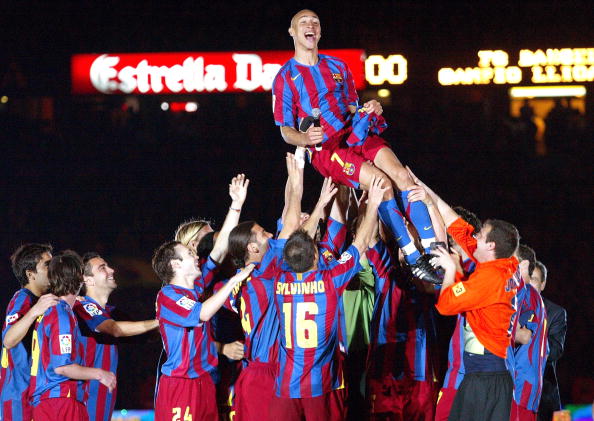 That final was his last game for Barca and it looked like he would enjoy winding down his career with a return to Sweden. It came as a shock when he joined Man United on a short term loan deal in 2006.
He only scored one Premier League goal but his contribution was hugely appreciated. This extract from Sir Alex Ferguson's autobiography speaks volumes about his impact at Old Trafford:
"In his last game in our colours at Middlesbrough we were winning 2-1 and Henrik went back to play in midfield and ran his balls off. On his return to the dressing room, all the players stood up and applauded him and the staff joined in. It takes some player to make that kind of impact in two months."
The club even pushed the Premier League to award Henrik a league winner's medal at the end of the season even though he only played 8 of the required 10 games. It shows just how much he was appreciated at Old Trafford.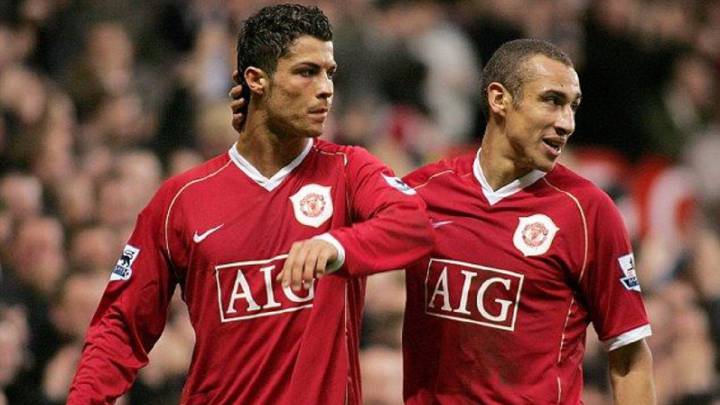 The final indicator of his brilliance comes from a Swedish teammate. We all know Zlatan Ibrahimovic as the arrogant superstar who thinks he's better than everyone and rarely shows humility. If you read his book " I am Zlatan", his admiration and respect for "Henke" shines through and shows he has a real appreciation for just how good he was.
We might never see a player as good as Larsson play in Scotland again, and it's incredibly unlikely they would stick around as long as he did. He fully deserves to be known as the greatest foreign import to play here, and it's hard to see anybody ever taking that title from him.