One of the finer details of Ally Johnston's signing from CF Montreal in the America MLS league, is his ability to play at right-back, wing-back, or even a right-sided centre-back in a defensive three. It makes me wonder whether Ange is thinking this would be a great attribute to have in the squad for playing against teams that deploy a low-block against us.
Let's face it, nearly every team we play in the Scottish Premiership try and stifle the game of creativity and their sole intent and purpose is to frustrate Ange's bhoys out on the pitch. Sometimes, as a supporter, it can be really soul-destroying watching from the sidelines or on the telly. It strangles the possibility of a good game and you feel swindled.
But, as we've seen at the World Cup in Qatar, it can work on occasion for the teams that use these tactics at times. Morocco did it against Spain and it was one of the shocks of the tournament. Then again, it is up to the team with the ball to find a way to goal I suppose if your opponent is giving you the ball for the entire 90 minutes.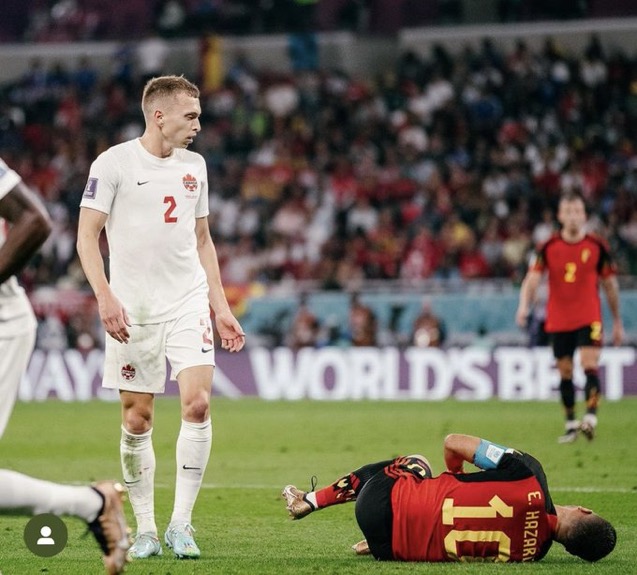 So with that said, I think Ally Johnston will be a very useful tool to have in games where we are up against defensively rigid set-ups. Often in games, if we haven't gotten that early goal yet to settle nerves, or we have been caught cold trying to get ahead, Ange goes to three at the back in order to aid the attack.
Alistair's skillset could be crucial in this respect; his ability to play on the right-hand of a three-man defensive line could pay dividends in games such as this. Having been used to playing that role over and over again, he will have no issues commanding that area of the pitch when required and when the football can often be frantic.
Likewise, his love of the physical aspect of the game dovetails nicely with this flexibility to operate in a three too. It really looks from the outside like it could be another major gem found and secured by Ange on a long-term contract. This is just one of the major perks that Ally Johnston will bring to this already imperious Celtic squad.
The future is certainly looking bright…
Paul Gillespie