It was fitting that Celtic's 10IAR bid came to a self-inflicted end in the most pedestrian of circumstances. Knowing anything but a win would give Rangers the league title, Celtic started brightly and tested Dundee United's resolve but as the game went on and frustrations grew, it was a familiar story for this squad, this season.
There is a Scottish Cup to win, a potential slice of redemption for the Quadruple Treble winners who lost their first title in ten years. The club will know that this next appointment will potentially take a whole to bed in when they arrive at the club, so why wait? Why wait and give them a standing start in the summer when they can begin the rebuild as soon as possible.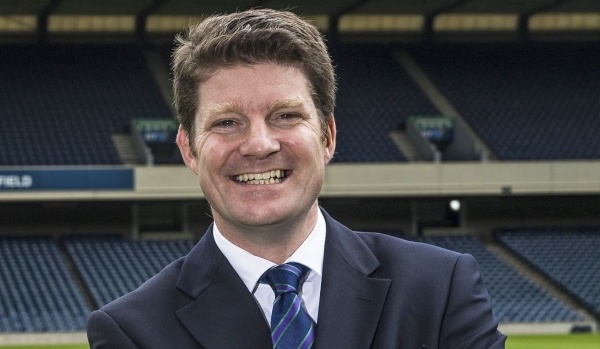 Dominic McKay will replace Peter Lawwell at the end of the season but the succession timeline needs to be revisited and the SRU chief needs to be in the door as soon as possible. Once there, he can liaise with his predecessor and begin to build back towards Celtic regaining the Premiership crown.
Fergal Harkin has been widely tipped as the new DOF, coming in from English Champions-apparent Manchester City. Harkin has a Celtic connection but also a wealth of recruitment experience within the Manchester super-club. With the DOF and new CEO in the door, Celtic can begin to put together a plan of who will be in charge next season, who will be on the park and get the support gearing towards the new season.
It is imperative that Celtic build up a run of games towards a Scottish Cup success to win back some goodwill from the support, who are hurting after a shambolic season. The opportunity of a fifth Scottish Cup victory would deliver a positive feeling after what has been a poor season, we should be doing everything in our power to make sure that a Cup success is achieved this season. The boost will likely give the team behind the scenes time to operate, find new signings and appoint a top manager.
Brendan Rodgers was a marquee appointment in 2016 when Celtic feared a balance of power shift with the Scottish Cup semi-final penalties defeat to Rangers. Rodgers came in on the back of ill-feeling at the club and heralded in a period that saw a Quadruple Treble being won, with help from Neil Lennon. Now, Celtic need to make a Rodgers-esque appointment.
The scenes of devastation caused in Glasgow were sickening for all to see who have sacrificed so much and the silence from the club was deafening. Celtic need to respond with a ruthless precision of a military strike, appoint a new manager and make sure that we blow Rangers out of the water in any and all ways we can.