On a peruse through Twitter this afternoon, I happened to stumble across a few things from talkSPORT which I found interesting. It mainly featured around Manchester United's chase of Barcelona midfielder Frenkie de Jong – in what has undoubtedly been the long, wearisome transfer saga that happens almost every summer window since they began.
First up, it was a posted video of Simon Jordan and Jim White who were discussing the 'restructuring' of debt essentially at the Spotify Camp Nou. Barcelona had been in a considerable tight spot recently regarding the financing of the club and the inability to raise capital for the registration of new players, whilst also capping the wage bill to meet the La Liga requirements.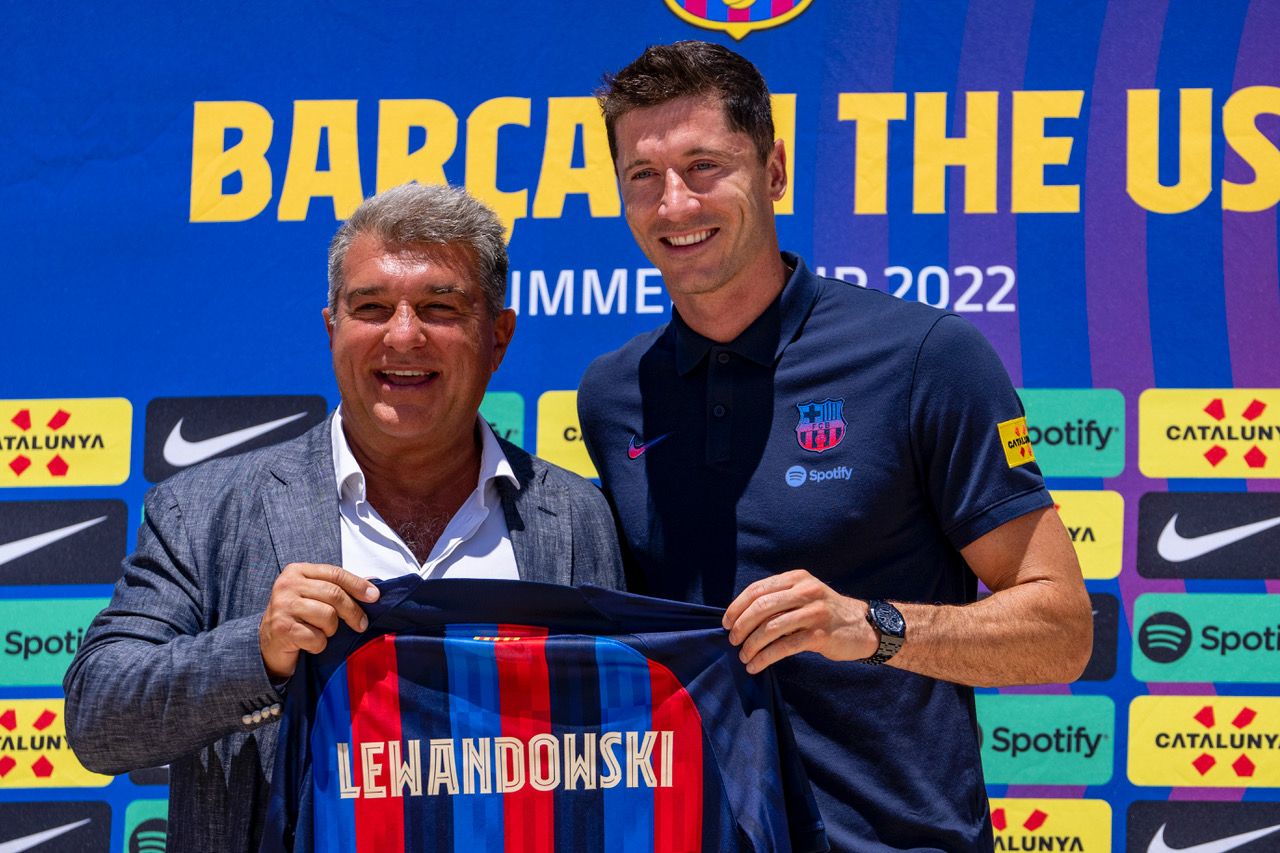 As Bayern Munich manager Julian Naglesmann wryly pointed out lately after they were plundered for Polish striker Robert Lewandowski by the Spanish giants: "[Barca] is the only club in the world that have no money, but then buy all the players they want" (Daily Mail). A not so subtle dig by a man who was clearly upset at the reckless ventures of the Catalan club; poaching his star forward in the process.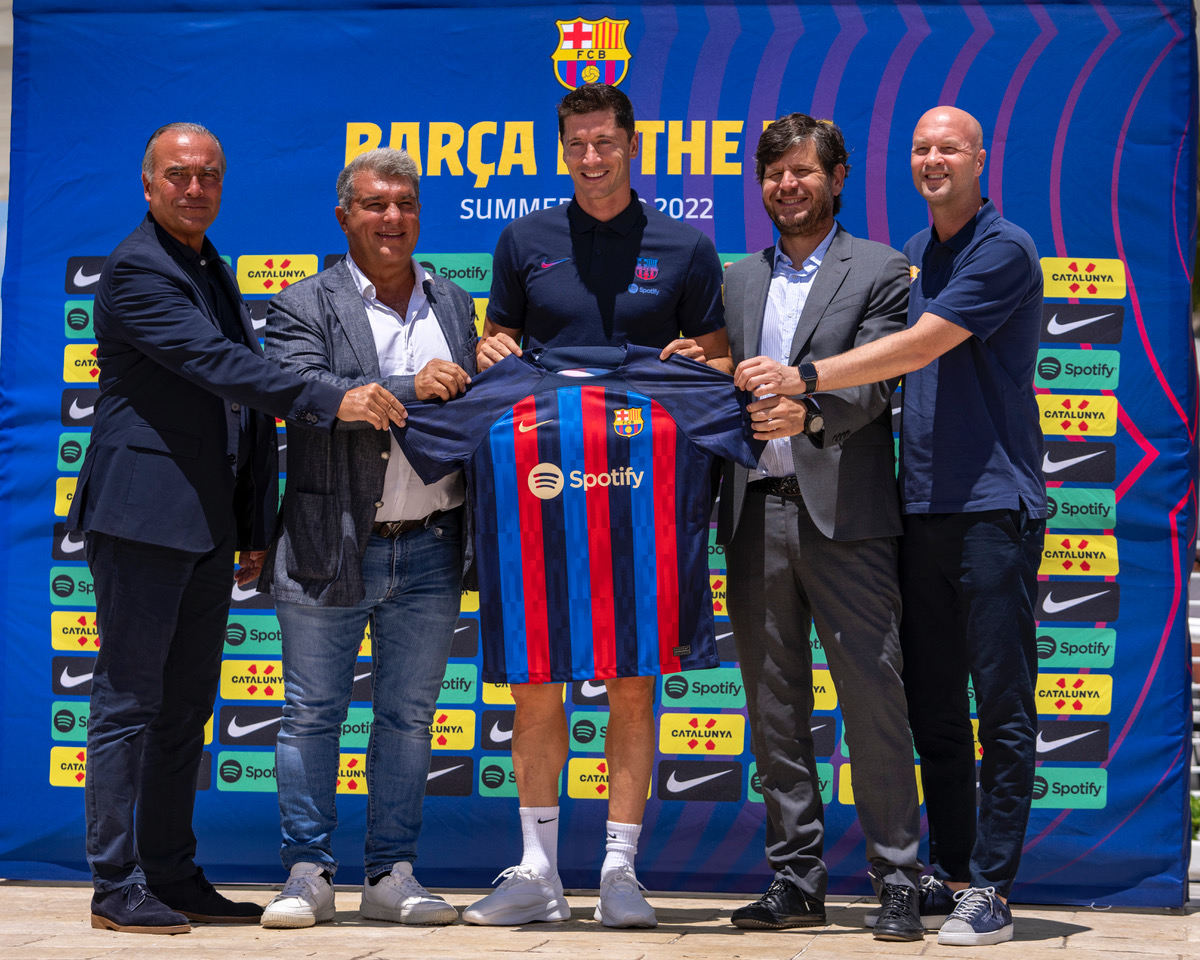 The former Crystal Palace owner Jordan believes that this is a clever move from Barcelona and their President, Joan Laporta. It is his assertion that what they have done via their 'restructure' is to be commended. More or less, what they have done is not too dissimilar to Craig Whyte and his Ticketus fiasco way back when with Rangers. Selling season tickets in advance for years down the line to make instant cash.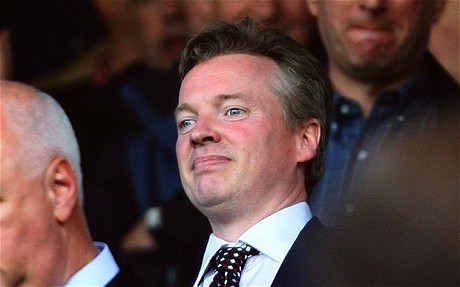 Now, FC Barcelona have done something similar in that they have sold the economic rights to their club for years down the line so that they can have fresh capital right now.
A very high-brow pawn in effect is what you have. But one that threatens the overall integrity of the game and gives credence to reckless spending as Nagelsmann has pointed out. In their lust to stay at the top competing with the other superpowers, they have risked the future of their club and could wreak havoc for generations if all goes wrong.
Have a look at Jordan explain the situation via talkSPORT below:
"I think they're smart deals!" 👏

✅ "They are not going into meltdown, they are restructuring themselves!"

Simon Jordan analyses the restructure at FC Barcelona, to raise player funds. 🇪🇸 pic.twitter.com/fHECNDHkYh

— talkSPORT (@talkSPORT) August 2, 2022
Notice that when challenged by former Sky Sports anchor White about the risk factor involved and the possibility that they may be unable to register all their recent signings, Jordan gives the Scotsman a nonchalant shrug as if to say "what about it". As if the debt of a billion pounds isn't warning enough, Jordan thinks putting the future of the whole institution at peril is a venture well worth exploring.
Outrageous.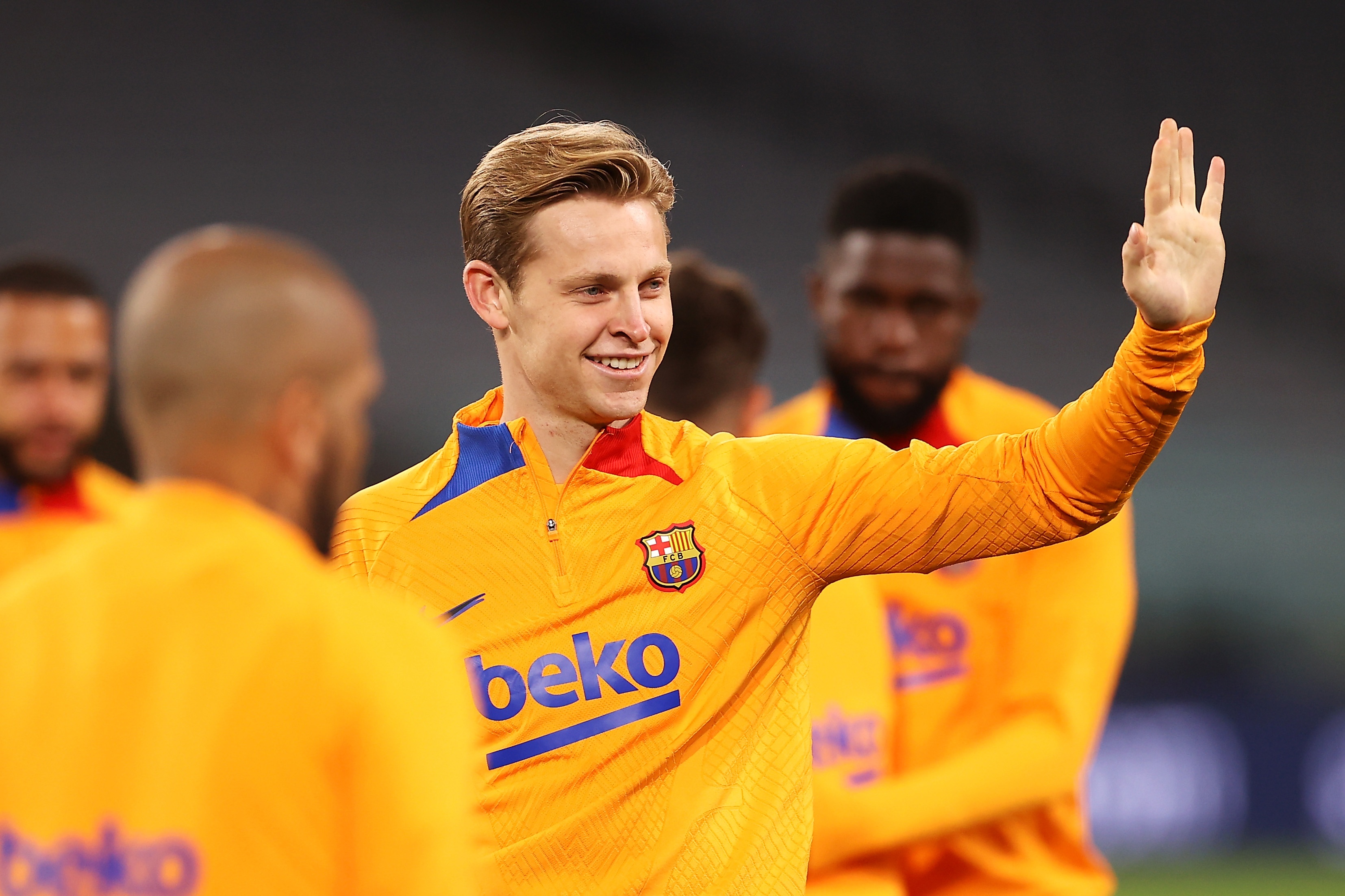 The second part, which made me chuckle at first, but then wince at the whole episode is the saga between Erik Ten Hag's United and Barcelona involving de Jong. The Spaniards are desperate to get rid of him and are trying to make life as uncomfortable as possible for the Dutchman as he is on a reputed £450,000-per-week. Yep. You read that correctly. £450K man. For a player they don't want anymore.
It's the ultimate metaphor and symbolic state that is modern society and within that the microcosm of football. And here's the kicker: Barca don't want to give the player his deferred wages that were due during the course of the pandemic. An outstanding £17 million is still on the ex-Ajax man's contract and is partly the reason any potential deal with United or anybody else is being held up.
talkSPORT had Dutch football journalist and expert, Marcel van der Kraan on to discuss the ongoing episode and he openly spoke of the 'tragedy' with this situation and it's implications on a moral basis. He said: "I've been diving into this in the last seven or eight days and, in a way, it's a tragic story. But on the other hand I always say that there's no tragedy when it comes to money and professional footballers.
"It comes to down to the tragedy of a few million more or a few million less.
"It's mostly the principle which is at stake. Does football let Barcelona get away with the treatment of a player when you sign players worth £100million and give them wages of £10m, £15m or £20m but don't want to pay what you owe another player, someone who has given his heart for the club of Barcelona.
He continued: "Frenkie de Jong has never done anything bad or said anything bad, he's been an absolute pro. In this case the player is right to stand up for his rights. Of course the question now is about who will bend, Frenkie or Barcelona? Barcelona need to register the new players with LaLiga and can only do that if they get rid of Frenkie's wages from the wage bill.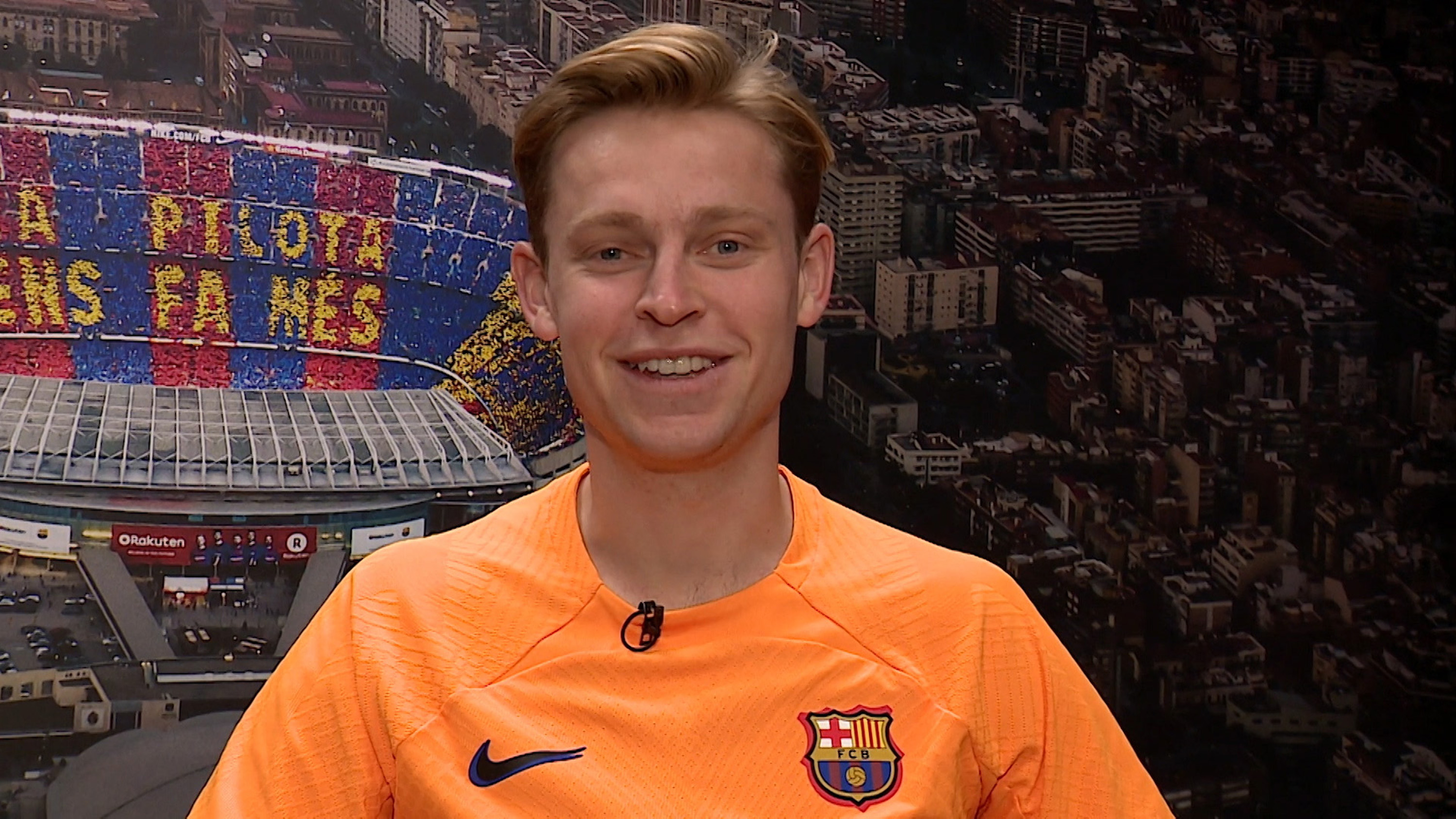 He added: "Frenkie says he's not going until he's had his wages and so it will probably go a long way into the transfer window and at the last minute there will be a solution. I think he will come to Manchester United, but only on the last day."
Click on this link to watch Marcel speak about the controversy surrounding de Jong and Barcelona below.
Whether or not you agree to the sums of money involved – which I agree are quite repulsive – that is not the crux of the matter. Look at the situation in this country right now involving the Railway Union RMT. It is adequately reflective the way Barcelona are behaving towards their employee; and that's what de Jong is at the end of the day, an employee. A members of staff on exorbitant wages granted, but one who is employed by FC Barcelona nevertheless.
PHOTO | Celtic supporters today showing support for striking Rail Workers in the UK and their trade union the RMT.

Up the Workers. 🍀 pic.twitter.com/Ve9F4IH03X

— Antifa_Ultras (@ultras_antifaa) July 31, 2022
Just because he is on eye-watering money does that mean that he deserves to be conned or hoodwinked in what was promised to him under the terms of his contract, which by the way Barcelona helped draw up and signed no questions asked at the time? It's scandalous. All of this is taking place whilst they are forking out fortunes for Lewandowski, Raphina, Jules Kounde and have already signed Christensen and Kessie?
It's situations like this that has allowed the liquidation of the club formerly known as Rangers to reappear in some form or another in Scottish football and continue to spend out with their means with the mainstream media and the football authorities all happy to play along with the Continuity Myth. Check this for example from a few days ago from Scottish Sun…
Brechin v Rangers: 10 years on from Gers' Ramsden's Cup bow after administration.https://t.co/v7Jivyzkah

— Scottish Sun Sport (@scotsunsport) July 29, 2022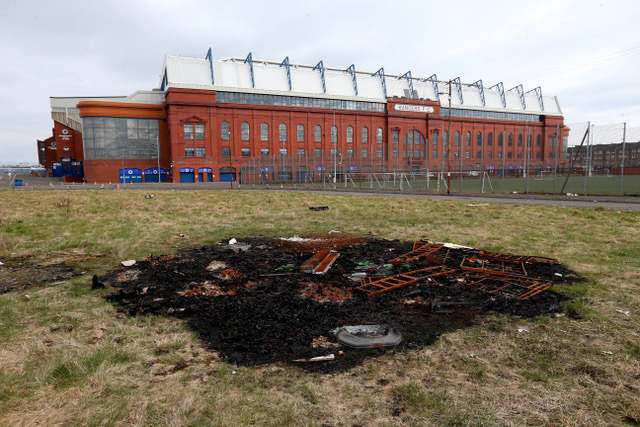 But what chance have you got when UEFA and FIFA do nowt about the current case with Barcelona and one of their employees? What if it were a caterer or cleaner? Would that be alright to treat them in the same manner as de Jong?
Of course it wouldn't. Common sense dictates that. And with this abhorrent behaviour that Barcelona and Joan Laporta are displaying, they should be taken to task on it. It is a tragedy no matter what anybody says about footballers being overpaid. That is a serious issue, no doubt. But de Jong didn't make the system, clubs like Barca did and now they want to have their cake and eat it too.
It's corruption of the highest level and it will encourage others to follow suit. The moral implications this has if they do not pay the Dutchman his money and nobody blinks an eye could be devastating for the game. It really could.
I thought there was still some shred of morality left in this game of ours, but it seems there is a moral vacuum in modern football which mirrors the debauched and unjust wider society in which we live.
Paul Gillespie