If you wanted an indication over how much trust Neil Lennon has in Anthony Ralston, look at how he was treated during the European Qualifiers this year.
He was the only recognised right back in the team, but it looked like Lenny wanted to play anybody else but him in the position. It forced Kristoffer Ajer into the full back spot and was a contributing factor for Champions League exit.
This led to Ralston going on loan to St Johnstone, so he might've hoped that some impressive performances would see him push for a starting spot when he returns next year.
Unfortunately, the likelihood of him having a major role has taken a huge hit for two major reasons. One of them comes in the shape of Jeremie Frimpong.
It's fair to say that there wasn't a great amount of expectation surrounding Frimpong when he signed. It looked like he was a long term project, so if Moritz Bauer returned to Stoke after his loan spell then there would be a need for someone to challenge Hatem abd Elhamed.
Frimpong is on the way to establishing himself as the first choice for the position with some of his performances. It's still likely that he and abd Elhamed will rotate at right back, but there won't be much of a look in for someone else.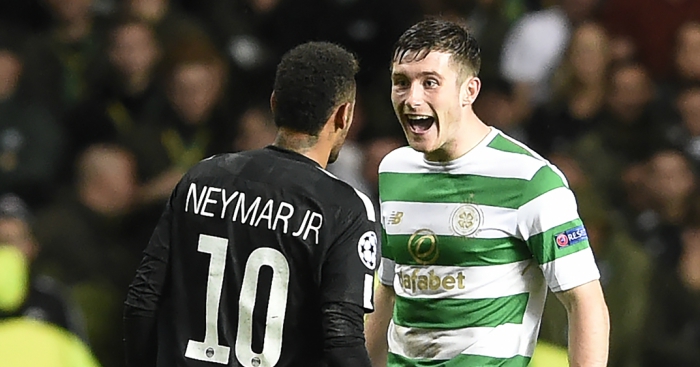 The other problem for Ralston is his performances. He's playing for team who are bottom of the league and possess one of the worst goals against record. It's not a favourable position to be in where he's been thrown into an inexperienced back line with former Celtic youngster Wallace Duffy trying to find his way into senior football.
Despite that, his performances have been poor and he looks nowhere close to being good enough for Celtic just now. He might be able to have a Darnell Fisher type career where he goes down south and impresses enough to become a reasonable Championship player, but it's tough to see him having a long term future at Celtic Park.