The Celtic Star has always provided a platform for Celtic supporters to express their views and our writers are all free to express their own opinions with only the minimum of editorial interference, removing offensive language or the three letter word that's been weaponised across the road.
So when an article appears it's always the view of the writer and is never a collective editorial stance from The Celtic Star.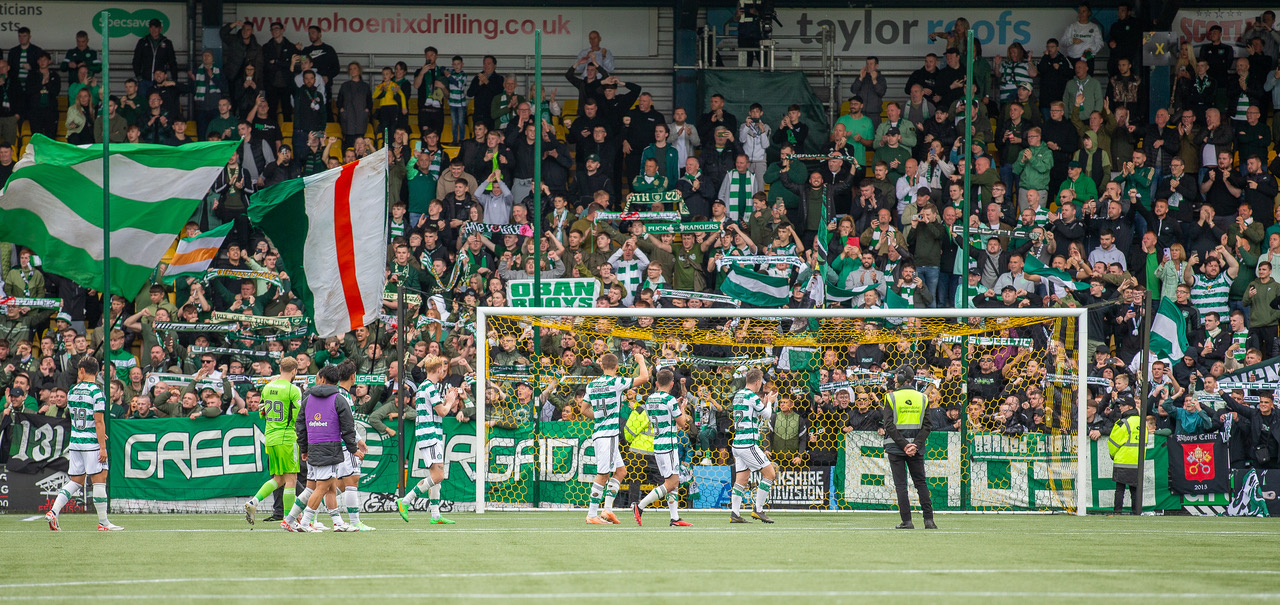 Today and probably over the coming days we will publish various articles on the club's decision that was announced yesterday to ban the Green Brigade from Celtic Park pending a review with the ultras group which hopefully happens as soon as possible.
First up was Just an Ordinary Bhoy – you can read his article HERE – who is angry at the ban and believes that the safety issues are not the real reason, rather that it is all down to the Palestine flag display last week against Atletico Madrid, something that Celtic deny.
Next up is Eddie Murray who takes an entirely different view.
It might be helpful before going any further to re-state the reasons Celtic have given for this ban being issued, as The Celtic Star reported yesterday afternoon. The specific points causing the ban are as follows: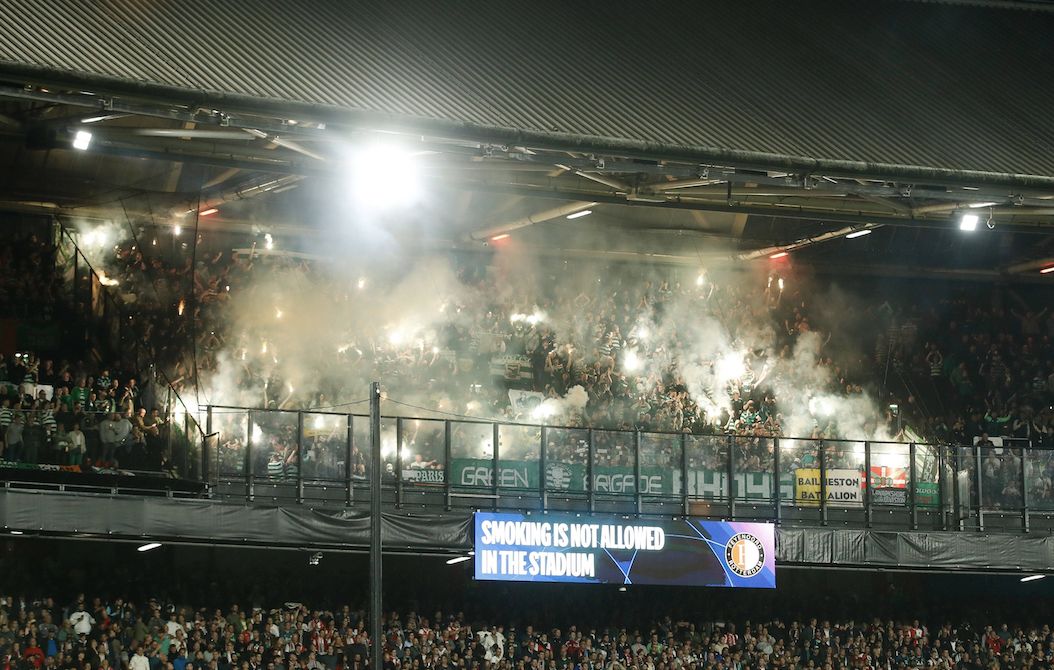 1.The widespread and unsafe use of pyrotechnics in Feyenoord on 19 September, which resulted in a fine for the Club from UEFA and safety issues for, and complaints from, other Celtic supporters;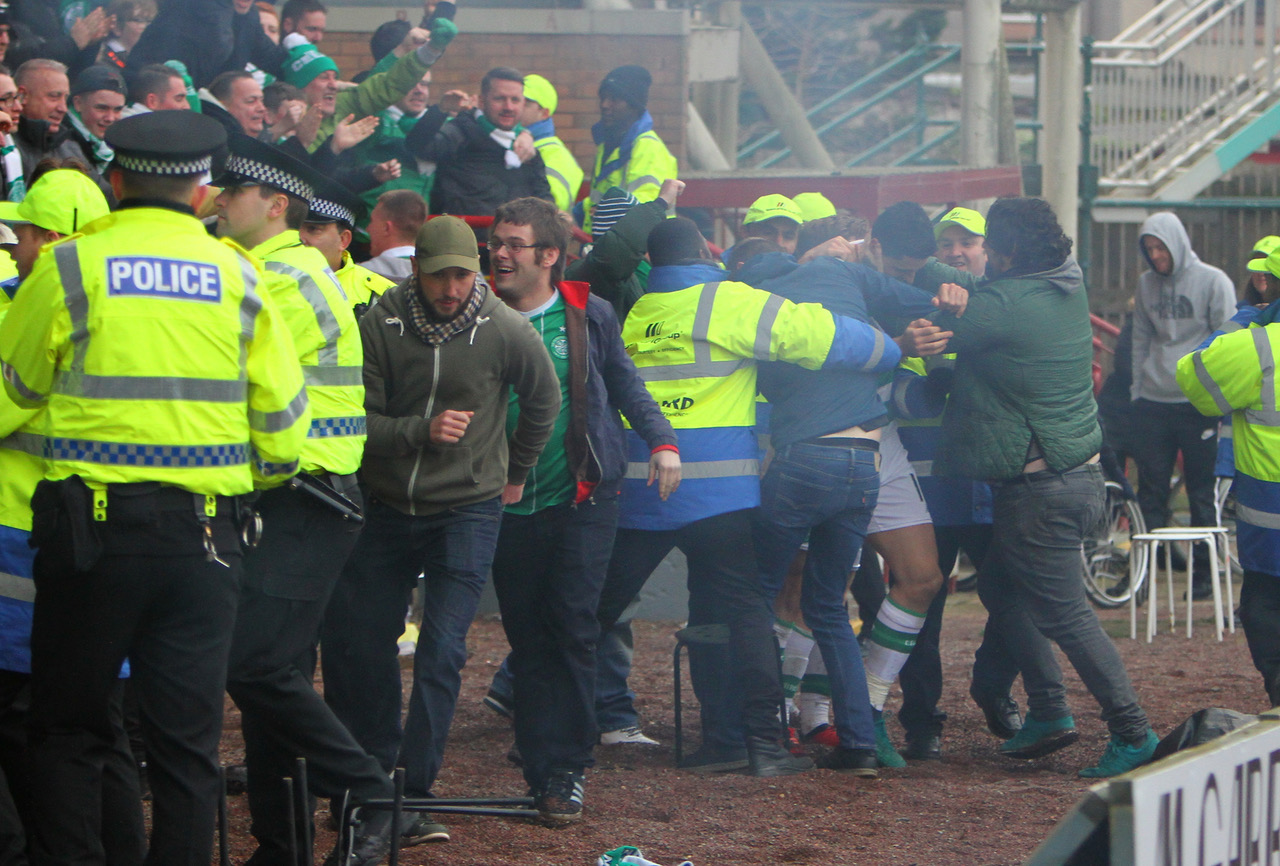 2 .The unsafe behaviour at Fir Park on 30 September, including rushing turnstiles and forcing open fire exits to permit access to individuals without tickets and pitch incursions;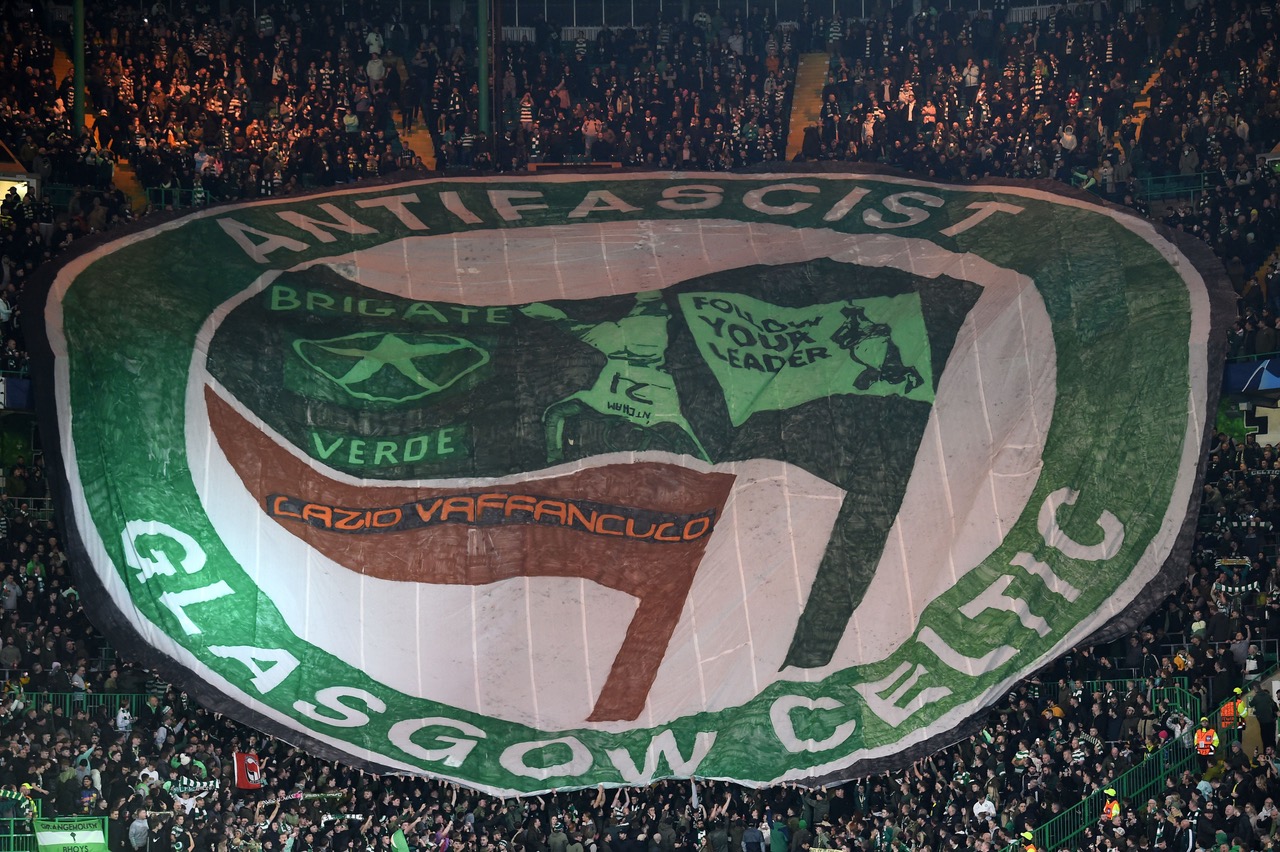 3.Illegally gained access to Celtic Park in advance of the match against Lazio on 4 October to bring in an unauthorised banner, including deliberate circumvention of safety and security rules and protocols, and intimidating and threatening behaviour towards staff;
4. Abuse of matchday access at Celtic Park in advance of the match against Kilmarnock on 7 October and another unauthorised display, breaching the restrictions previously communicated, and intimidating and threatening behaviour towards staff;
5. Abuse of matchday access at Celtic Park in advance of the match against Atletico Madrid on 25 October and another unauthorised display, breaching the restrictions previously communicated, including circumvention of safety and security procedures and the migration of many members of the group (some of whom were wearing face coverings) out of the Rail Seating Section across the North Stand prior to kick off; and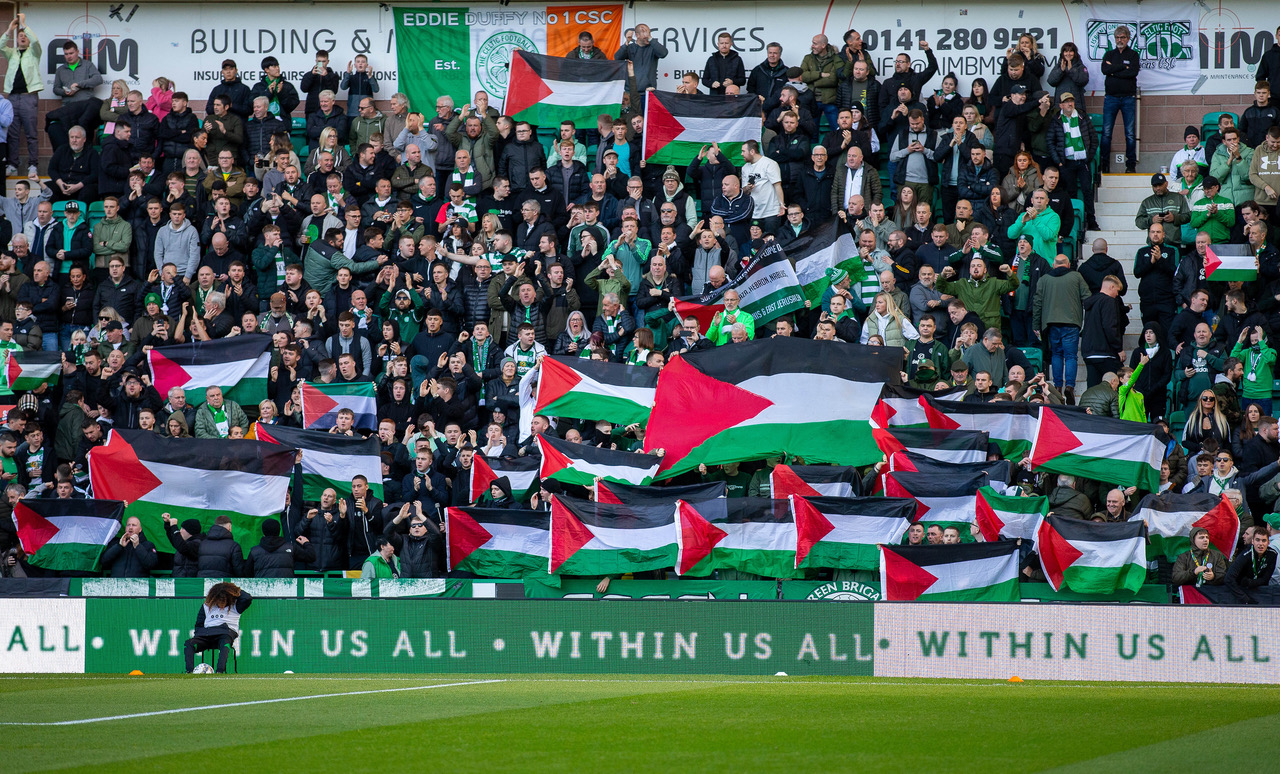 6. Unsafe behaviour at Easter Road on 28 October, including violent and intimidating behaviour towards stewards.
On the Palestine flag display at the three recent matches – Hearts, Atletico Madrid and Hibs – The Celtic Star specifically challenged the club about this yesterday afternoon and the club deny that this display had anything at all to do with the ban.
That's something you may or may not believe depending on where you stand on this matter but essentially it is irrelevant as it's the points above that need to be addressed by the parties directly involved – the Celtic Board and the Green Brigade – if a satisfactory resolution is to be found.
If you are reading this and would like to outline your own thoughts you can do so in the comments section below. Alternative if you would like to pen an article for us to publish please feel free to do so and you can email this through to editor@thecelticstar.co.uk
Now let's hand over to Eddie Murray to have his say…
Celtic – Sanity Prevail!
The contentious issues surrounding Celtic, The Green Brigade and Politics threatens to rumble on like a Sherman Tank and shows no sign of abating.
I take my hat off to my esteemed colleagues at The Celtic Star who have called BS on certain issues, 'articles' which the MSM have erroneously fielded in a bid to enhance copy, clearly.
Firstly, the slant from the Herald which wildly ventured that Celtic Park was under threat of closure had the board not intervened and banned the North Curve occupants.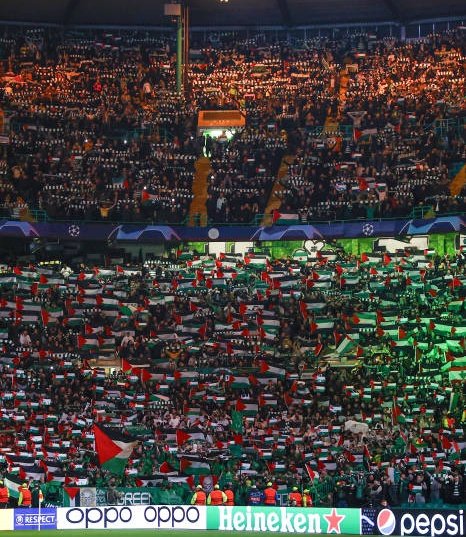 Total lies, and LUBO98 at The Celtic Star posted a firm rebuke from Councillor, Ruairi Kelly stating that the Council have no intention of poking their nose into club business. In fact, he stated that he SUPPORTED the GB stance on war crimes and genocide. Whatever your take on this may be, that's apparently this councillor's view.
JUSTANORDINARYBHOY called out the hypocrisy of politics being a stick to beat Celtic when he cited Ukrainian flags, Poppy fascism and squaddies squirrelling down the Ibrox stands without a word or a rebuke from the Scottish 'journalists' who clearly didn't see anything.
Now, I'm not here to plagiarise their work, but simply to add that I am in total agreement about their exclamations of exasperation when it comes to reporting/adjudication of all things Celtic.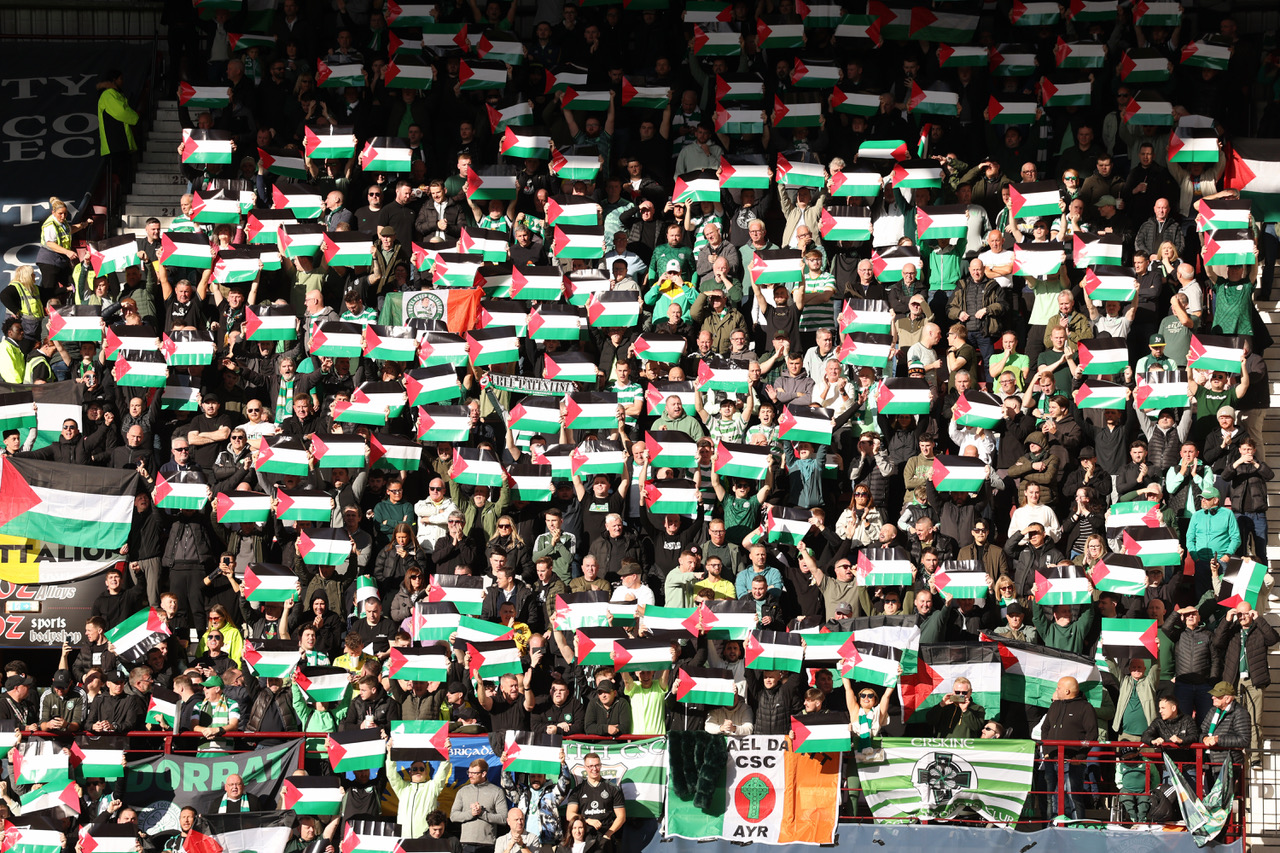 It has always been thus and will continue despite the embarrassing outings of the One-Eyes Jacks in both print and politics. Celtic is a political animal and the fans have always sided with the underdog, not least because they are the only ones who seem to have the heart to do so.
Fly Ukraine flags, fair game. Conversely, Palestinian flags are worthy of a fine and a warning. Why? Who decides which side of the political fence we must, not only sit on but publicly support?
Answers on a postcard to the Celtic board. Why? Because in my opinion, they have a responsibility to adjudicate for the thousands upon thousands of faithful fans who pour their hard-earned cash into the Parkhead coffers.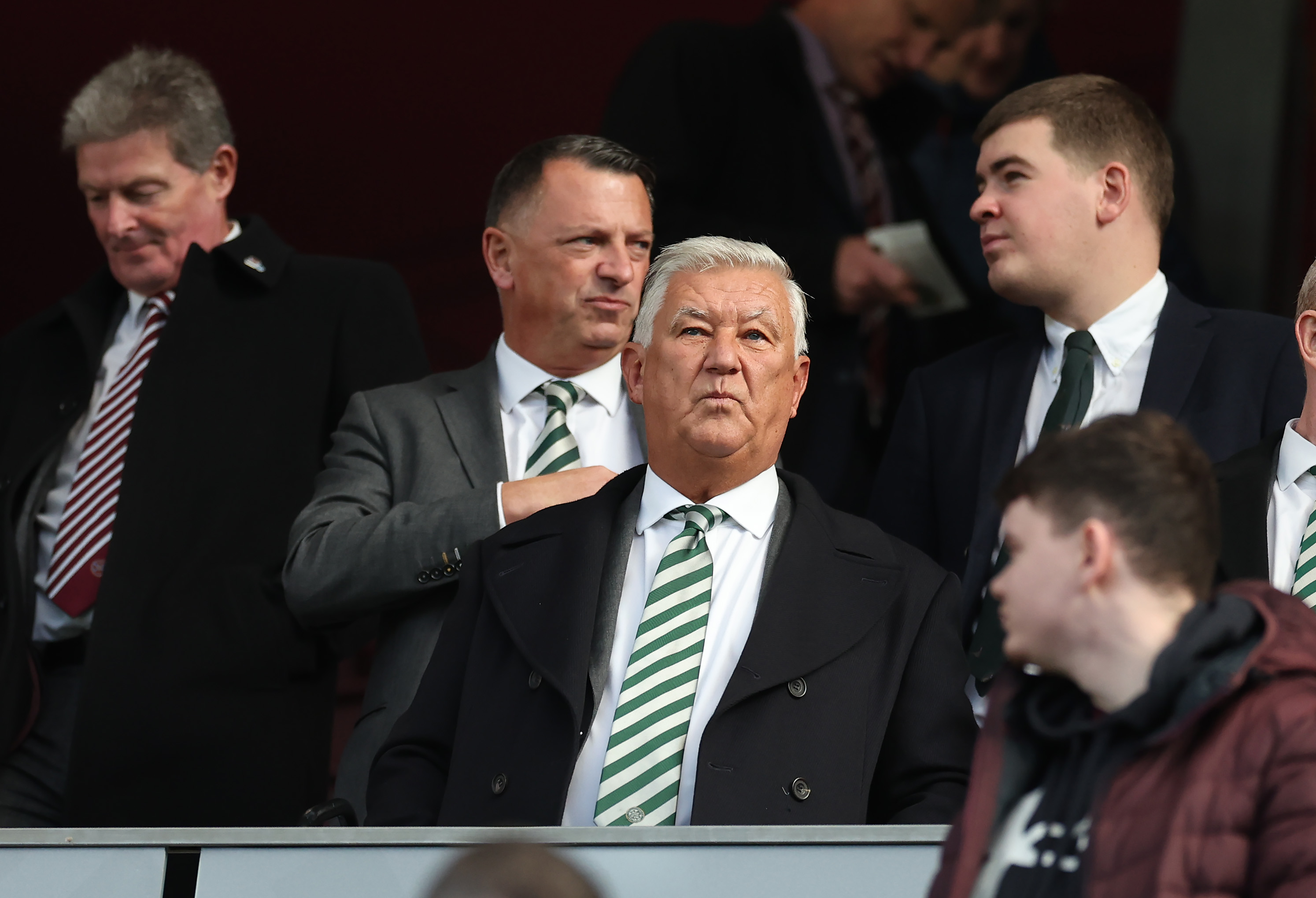 Why has the board not challenged the authorities who say you can pay Peter, but not Paul? How can they blithely sit by and accept a perspicuously unjust ruling which forces their public to take a side only of their choosing?
This is beyond my comprehension, and I have yet to hear a reasonable argument to support this sporting fascism-which it is unless you can convince me otherwise!
William Wallace at Hampden? Green light. Bobby Sands at Celtic Park? Fined! Two guys dying for their country's freedom, but only one acceptable due to the political opinion of the governing bodies. Why was this not contested? You already know the answer.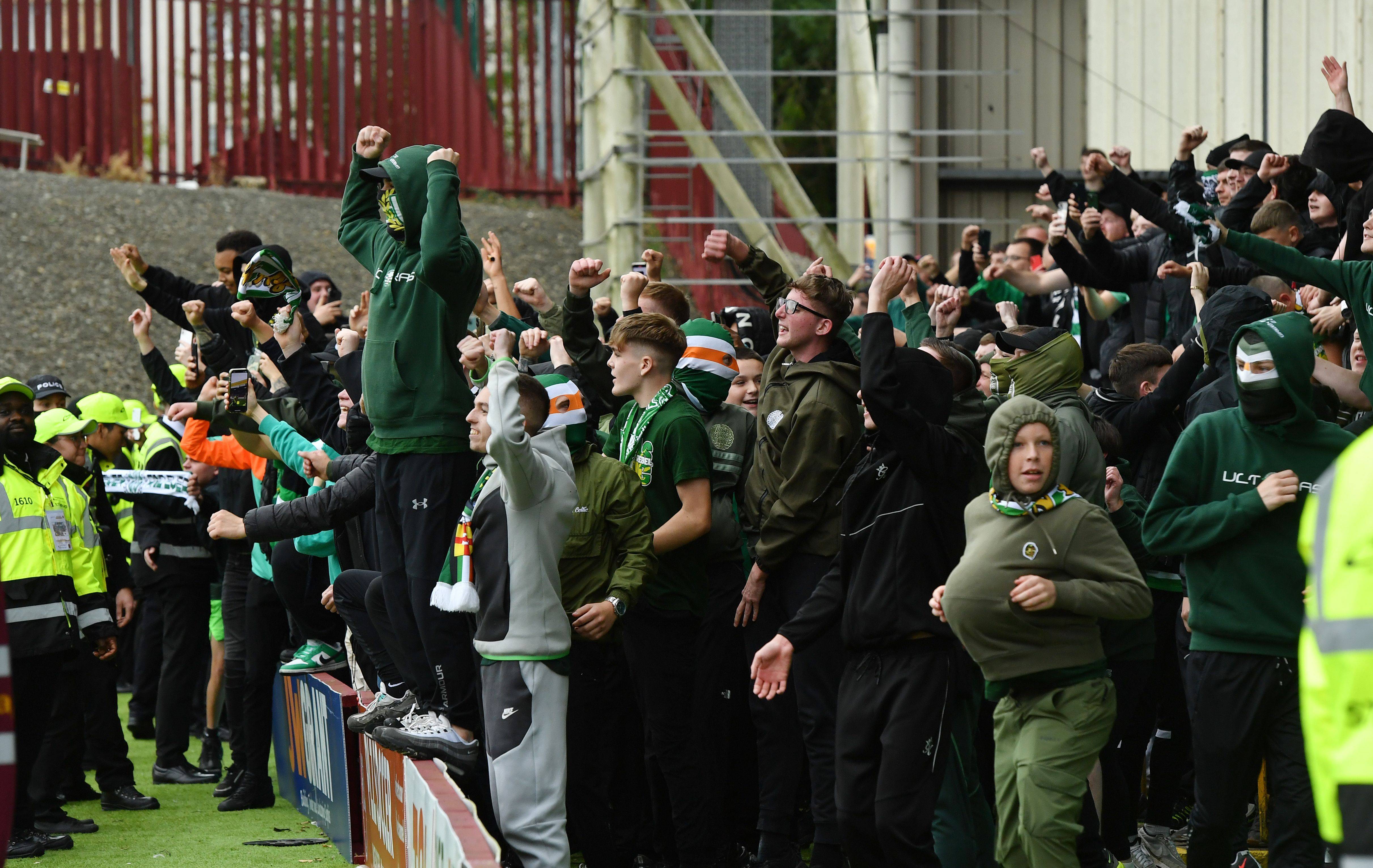 As for the Green Brigade, they are shooting themselves in the foot. Yes, they must be allowed to fly a flag in opposition to genocide and oppression, that's what Celtic were formed for despite people advocating otherwise.
However, the defiance of another (UEFA) ruling which states that flares are a flagrant breach of footballing rules, then so be it. I love them and the colour they bring to the spectacle, but they are a health hazard and many Celtic fans have spoken out against their use in a confined space.
It is not a matter of choice, but prudence, and the GB have shown scant regard for their fellow supporters by sticking two fingers up to the rest of the paying spectators. And there lies the heart of the matter. Defiance. 'We can do what we please regardless of cost. We can force our issue because we have numbers, and there's nothing you can do about it.'
Charging gates to let their mates in, (yes, it happens), intimidating others to do their bidding, (Yes, that also happens). Pig watch? I'll leave that to your own conscience and deliberation despite Glasgow's finest displaying exaggerated control over the years, as highlighted on this site and others.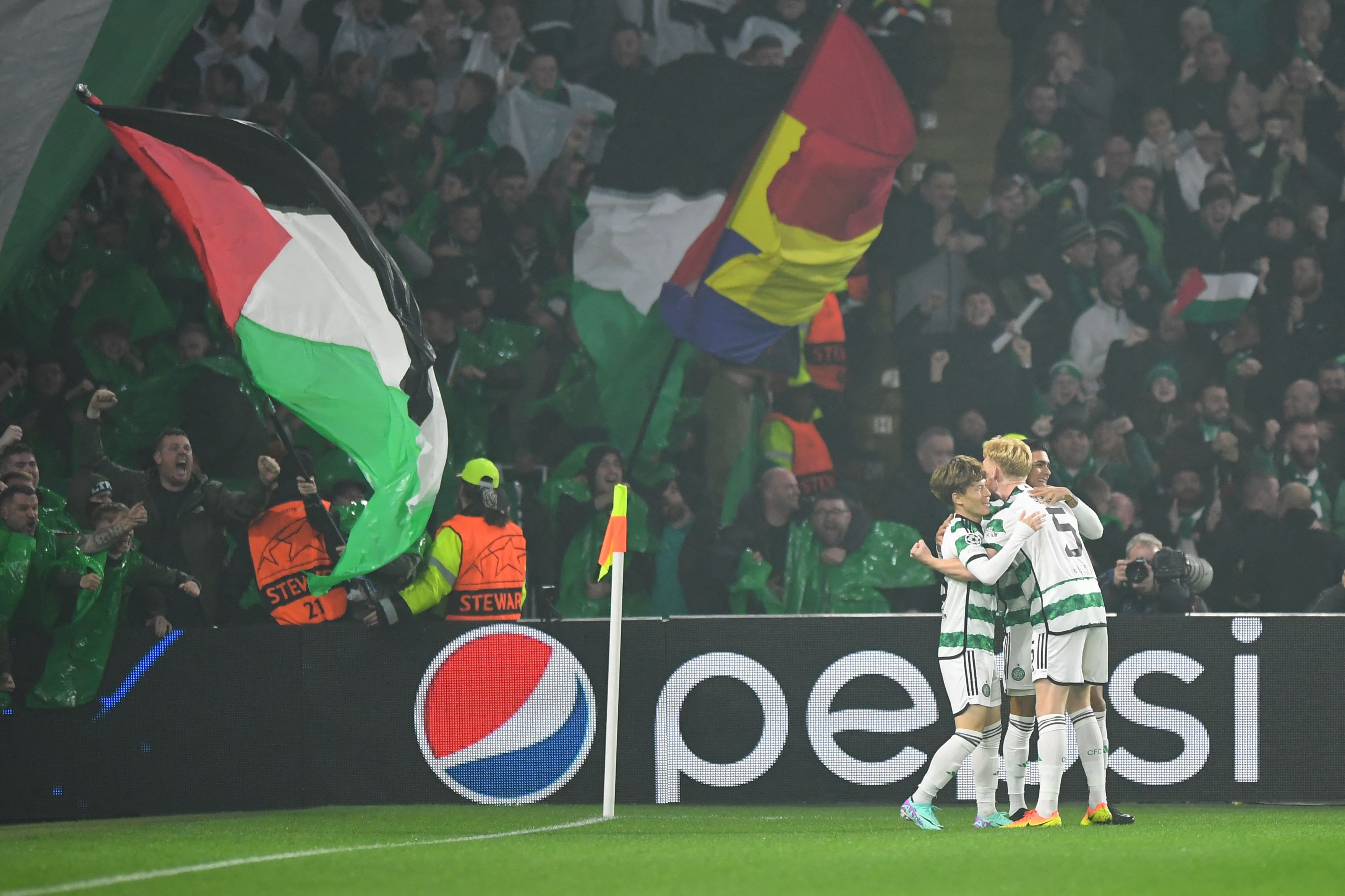 I have a good friend, a man who spends thousands to travel the world (from abroad) just to see the Celtic. He is an avid investor in the club and a great source of knowledge about the truth behind the scenes.
In a recent conversation with him he stated that he was on the verge of quitting, the travel and all that entails. Why? Because, in his own words, he "is sick and tired of spending my cash to travel to Rome, Madrid and other global venues just to watch young 'neds' bully older fans and spoil the occasion."
But, if you speak out you are out of touch, a Fitba' Da! So you see, it's not just about the flags, but the unrealistic expectations of a certain element among the support who value themselves higher than others and if you don't go along with them…and then talk about fascism?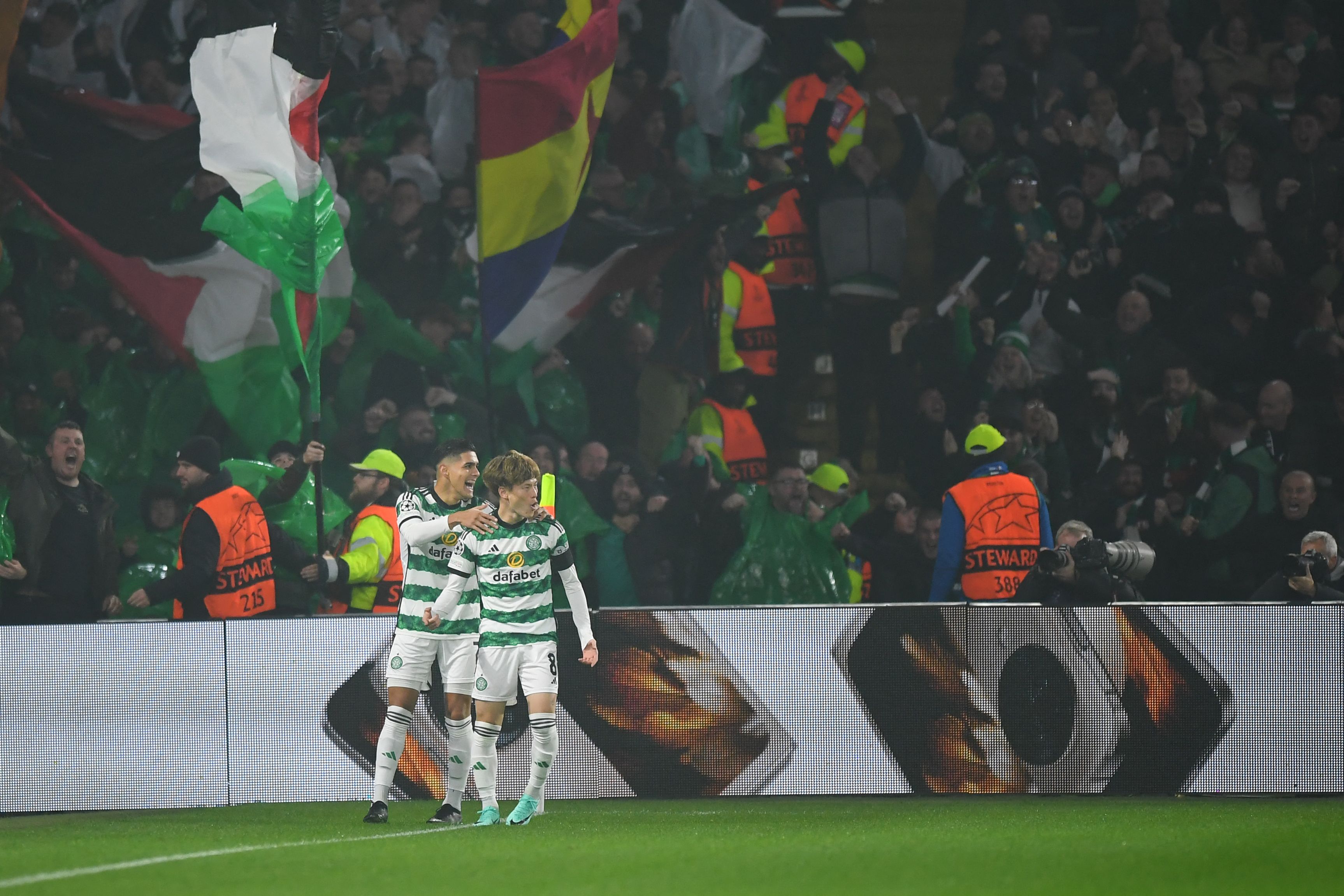 Like the atrocities in Gaza and Israel, it's time for a sit-down and a conference to decide on how best to end this conflict. It's one that only the strongest can win and there needs to be adjudication, and a reality check in the humility stakes.
If not, the only losers are the Celtic fans who have grown up watching the club since infancy. They are on the outer whilst a minority rule-with an iron fist in some cases. That is unreasonable, and untenable. With fame comes adult responsibility!
Fly the flag? Absolutely, and without fear of reprisals. Israel just bombed a refugee camp and justified it by killing 'a war lord'. Every decent human should demonstrate anger against this atrocity.
Lord it over your fellow supporters with boorish behaviour in person and online darkening the club's good name, one built up to the heights over many years? No chance, That is not the Celtic way, never will be and must be opposed likewise. Sanity prevail!
Eddie Murray