With the staggering amount of football that Celtic have to play every season, it is only natural that players are going to get injured from time-to-time. It starts to become a problem though when the same player keeps on getting injured continuously. And Mikey Johnston is quickly starting to be that player for Celtic.
The talent is there without question. In the 21 appearances that he has made this season, the 20-year-old has scored 6 goals and assisted 6 more. But the continuous injuries appear to be a genuine threat to the Scot's career.
Johnston had already been out for two separate spells this season and now lightning has struck for a third time. The winger was forced off late in the game against St Johnstone yesterday leaving the Hoops with only 10 men on the pitch. And now he has been confirmed to have suffered ligament damage by Neil Lennon and is expected to be out for quite some time.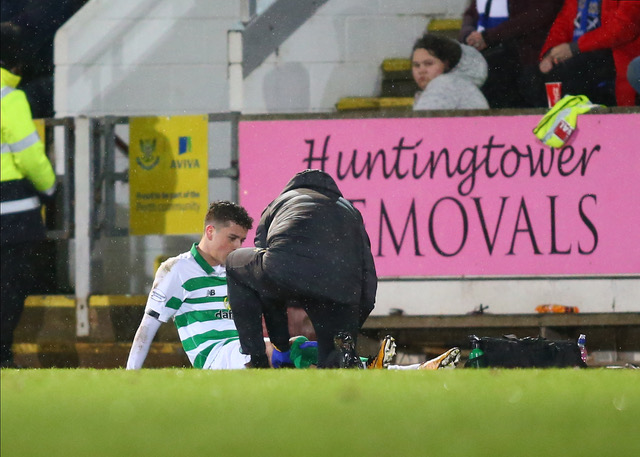 With each new injury, it is becoming harder to depend on Johnston as a future first-team star. On his day, he is sensational. But those days are few and far between with most of his time being spent on the sidelines. Thus, it is clear that the winger needs to make some changes. Or his Celtic career might very well be over before it ever truly took off.