I have watched this debacle of a season unfold from afar, I live on the Mornington Peninsula in Victoria, Australia, and have a few thoughts.
I along with nearly everyone of my Celtic supporting family and friends were disappointed, to say the least, when Neil was offered the role of Manager on a full time basis, there was glaring deficiencies in his team selection/tactics/in game management when compared to Brendan Rodgers and although he got us across the line to the Quadruple Treble, minus the Scottish Cup that would eventuate, that should have been that. I feel like the vast majority of our support felt/feels this way so I am not revising history with hindsight, merely pointing out his job was done and we needed someone at a higher level more akin to Rodgers.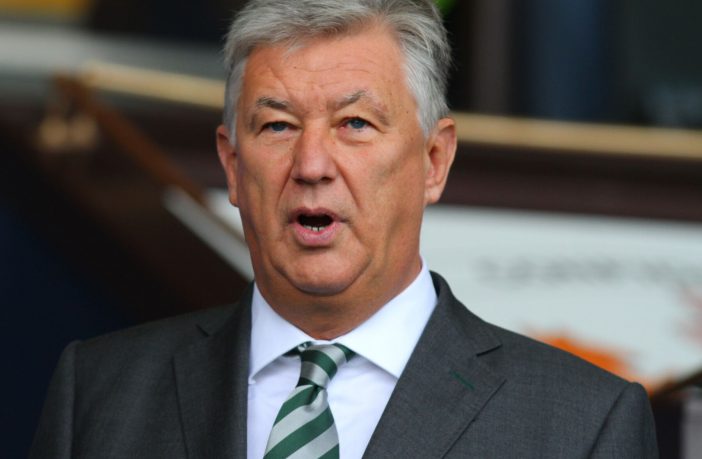 As much as it pains me to say it, we could all see that theRangers were improving and were playing a better brand of football than us for the majority of the last two seasons, so we needed to 'tool up' and take the challenge seriously. We didn't, or more specifically the powers that be, Peter Lawwell, didn't!
We are reaping what he/they have speed by resting on our laurels. A better manager/head coach would have a fantastic opportunity to continue or recent unprecedented dominance as player for player we are still streets ahead of all others in Scotland in my opinion.
So where does the blame lie? Not with Lenny, he has tried his best but came up short, the writing was on the wall and Peter Lawwell and his board have acted appallingly in both keeping him in situ up to this season and after the humiliation of Europe this year.
Past glories are correctly attributed to the playing staff and management team and always will be, the corporate leadership will never be accorded the praise for on field achievements and rightfully so, again in my opinion. Trying to take the limelight and have influence on the pro has taken us to where we are now, lagging behind woefully in a season of potentially historic significance, let's be honest it's done, but that's the rub of all this, with a different hand at the wheel that wouldn't be the case!
Time for massive change I feel, top down, and the longer we wait the more foolish we appear.
On the plus side, we are still the club we've always been, have the nucleus of a really good team and have the greatest fans in the world bar none! Even though I am as disappointed as anyone with what has happened I never lose sight of what it means to support Celtic, so keep the faith, Hail Hail and all the best!
Jbud