In Scottish football, the fans have almost accepted the fact that there are going to be a few errors on the referee's part in every game. Often it is put down to the bad quality of 'Scottish referees'. But it is about time that the referees are held responsible for their own individual errors instead of being chucked into a collective unit and forgotten about.
Take yesterday's incidence for instance. Referee Don Robertson decided not to book Kilmarnock players for their challenges for the entire game and as a result, Frimpong was injured in the dying stages of the game with Alan Power clattering into the 19-year-old with the game done and dusted. Inexplicably, even that challenge went unpunished.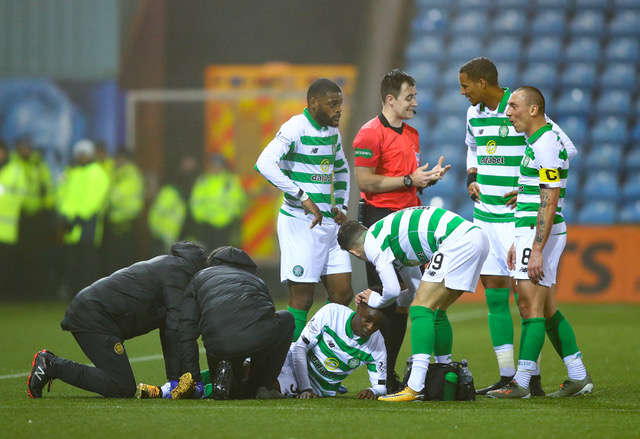 Kilmarnock ended up giving 13 fouls in the game but only received one yellow card. And Power was one of the players who deserved one even before that horror challenge on Frimpong. Of course, he needs to take blame for that but so does the referee. Would Power have made that challenge if he was already on an yellow card? Most likely not.
Thus, it is high time that the media shines some of the spotlight on the referees as well. We have accepted these mistakes as human errors for far too long.