Wrong and hypocritical. The club have let themselves and the supporters down with yesterday statement published on the official Celtic website writes Just an Ordinary Bhoy…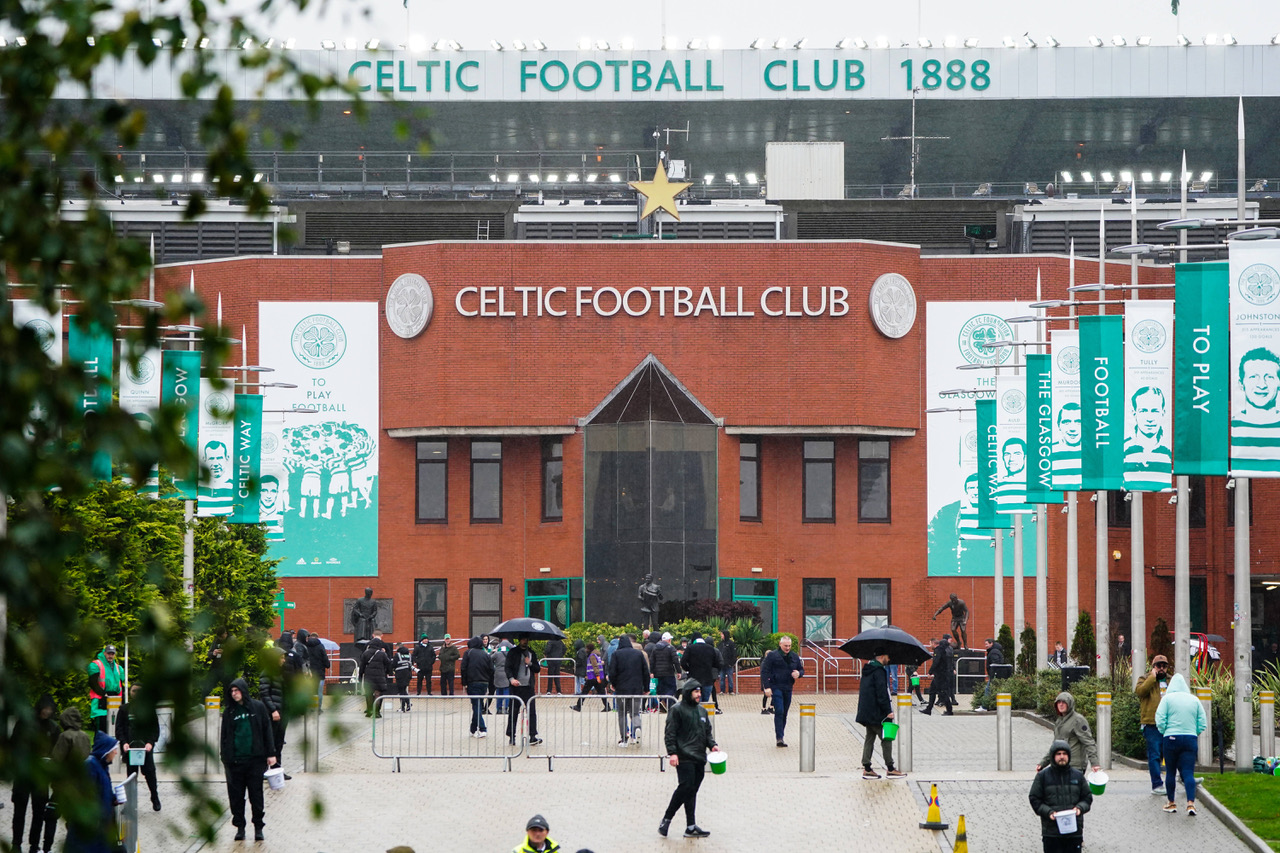 The boys with the buckets standing outside Celtic Park in the rain on Saturday afternoon – and you can see some of them in this photograph – are from the Green Brigade. They were collecting for their food bank appeal as they always do at this time of year.  Just saying.
Celtic are a well run club. We are lucky to have such competent folk looking after the place. When it comes to finance and success, those in charge have delivered. We have plenty to be thankful for. However sometimes when it comes to being in sync with the supporters they fail miserably. They are so disconnected from the support and what Celtic stand for, it's embarrassing. It's distasteful, and it's damn right wrong.
We can forgive them for most of their faults and there's been more than a few, but when it comes stabbing the supporters in the back it's unforgivable, and yesterday they did just that. They didn't just stab us in the back, they twisted the knife in as hard as they could.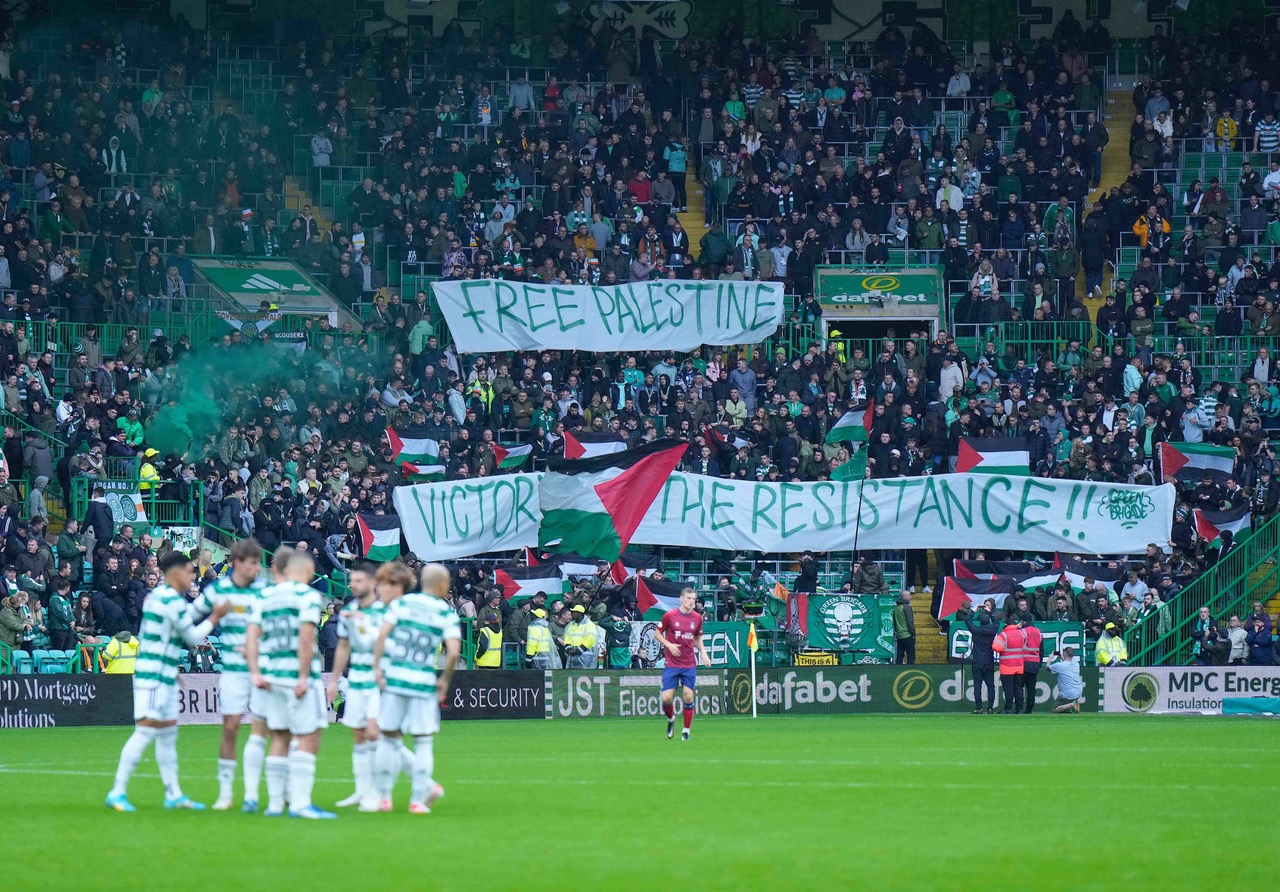 Not only is it deceitful and wrong, but it's hypocrisy at its finest. The cowardly statement they put out on the club website was a kick in the teeth to every single supporter.
"The banners at the game on a Saturday don't represent the views of Celtic football club" they said, "we disassociate ourselves from them" they said. Shame on them.
They couldn't be more wrong. Celtic was formed to help the oppressed. We were born to help those who are persecuted by society. Those without a voice.
"Celtic is a football club and not a political organisation" they said. Another lie. They paid tribute to Nelson Mandela, they paid tribute to Ukraine. Similar scenarios have also come to light. It's all been hung out to wash in social media, they can't hide from it.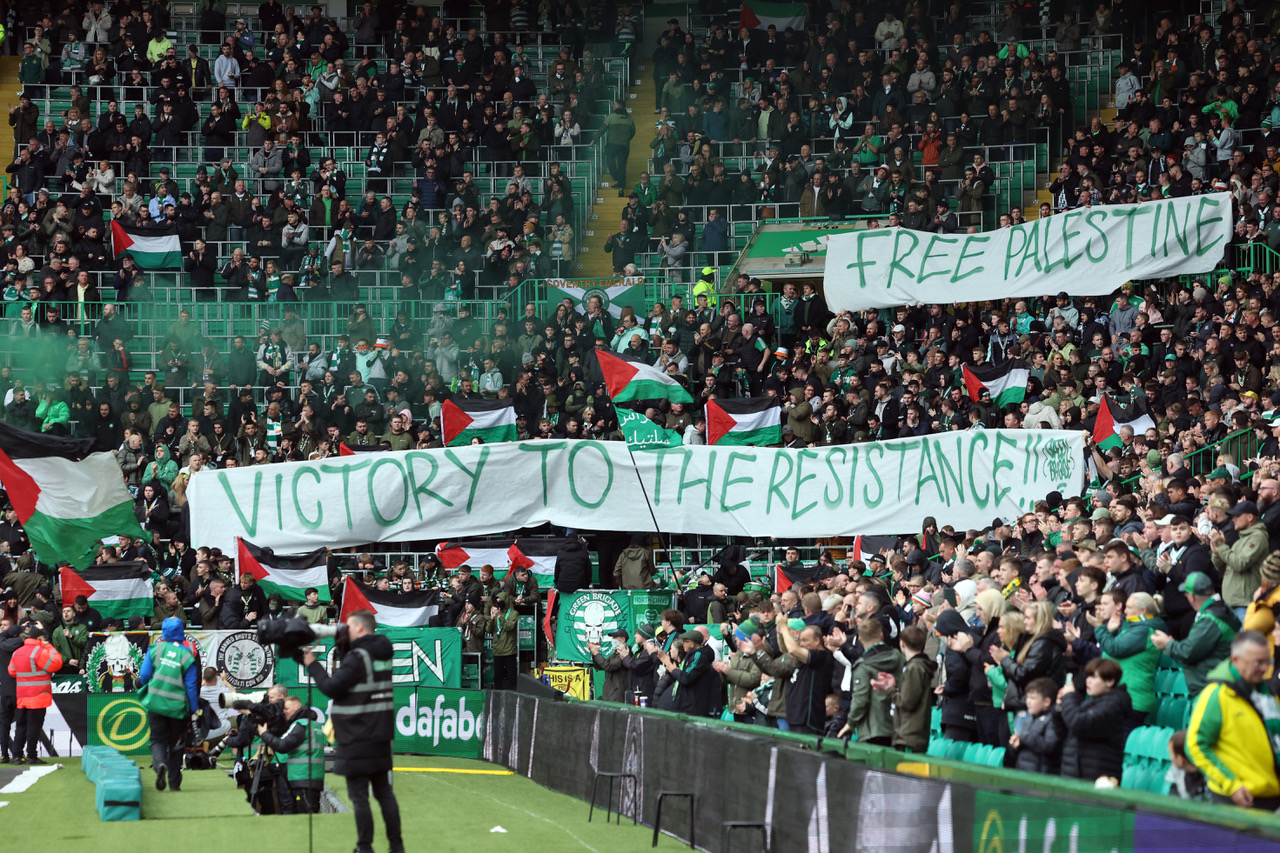 They play songs such as Let the People Sing, and Grace at Celtic Park. Their hypocrisy has been laid bare for all to see. By doing this they are going against the clubs values. They have toed the party line. Most likely under pressure from some sponsor or another.
It's scandalous and it doesn't sit well with the supporters. The relationship between the club and the support has been strained the past few years. This will do nothing to ease that.
I usually give the suits the benefit of the doubt when it comes to matters in the boardroom, but not with this. I'm disgusted and disappointed at their actions, and the overwhelming majority of the support feel the same. There might be no way back.
Just an Ordinary Bhoy
Do you agree with Just an Ordinary Bhoy or do you support the Statement released by Celtic yesterday? Have your say in the comments section below or if you would like to submit an article of your own email it to editor@thecelticstar.co.uk and we'll do our best to publish.